Fat Fook Kitchen in BGC Brings Array of Authentic Taiwanese Eats Closer to Your Palate
Before, foodies in the Philippines would need to travel just to savor surely authentic food from different countries, but now they can experience it easily–all thanks to the never-ending openings of restaurants all over the metro offering various foreign cuisines.
One such restaurant is the Fat Fook Kitchen in BGC, Taguig that only serves the best of Taiwanese food.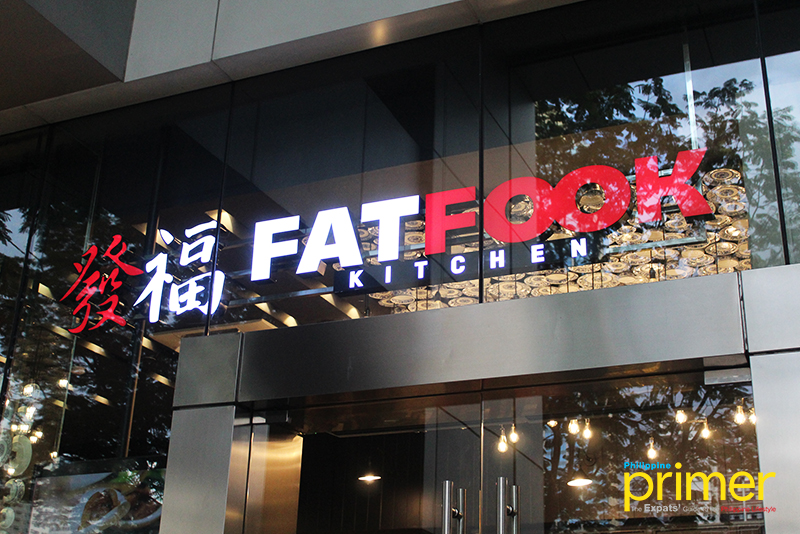 The Taiwanese cuisine is known for its delicate yet tangy flavors, making it as one of the world's well-loved dishes, which can be relished at Fat Fook.
Executive Taiwanese chef, Rachel Kao, guarantees only authentic food exactly prepared the same way they do in Taiwan. In fact, Chef Kao, raised in the Philippines, shared that they regularly travel to Taiwan to sample and source ingredients they'll use in the restaurant, making sure to maintain the flavor profile of the dishes.
Most of the recipes are inspired from Chef Kao's home-style cooking, borrowed from her parents and refined for Fat Fook. They also adjust some of its dishes to cater to the Filipino customers–"especially the millennials."
Owned and managed by the same group that operates Ramen Nagi, Fat Fook will surely take you on a Taiwanese food galore with its wide array of food selections, from street food to the main course.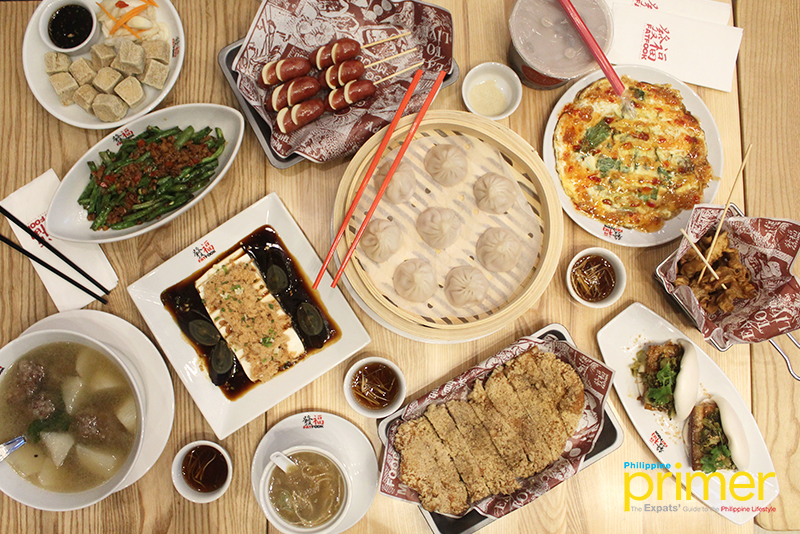 For appetizer, start from the Taiwanese Sausage (Php 328). The strong salty flavor of garlic complements well with the sweetness of the sausage.
Also try the popular street food in Taiwan, Fried Stinky Tofu (Php 228), known for its strong smell. Make sure to dip the tofu in its sauce if you want to completely recognize the taste.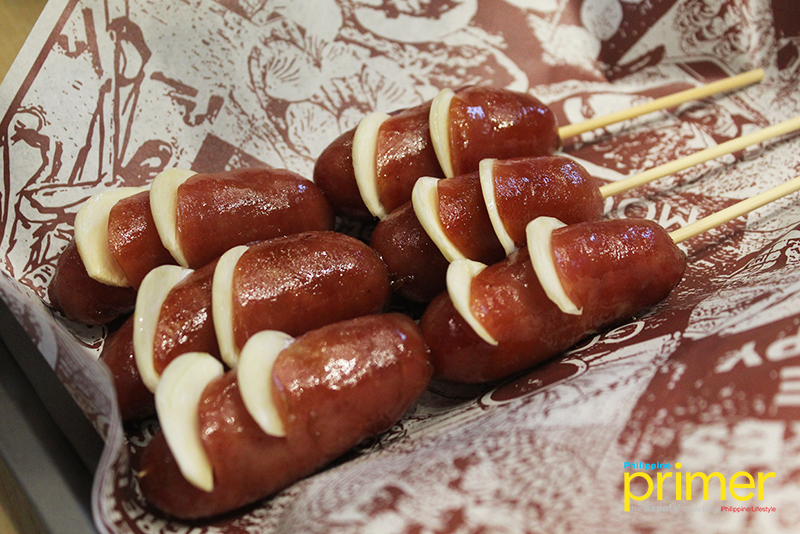 Taiwanese Sausage (Php 328)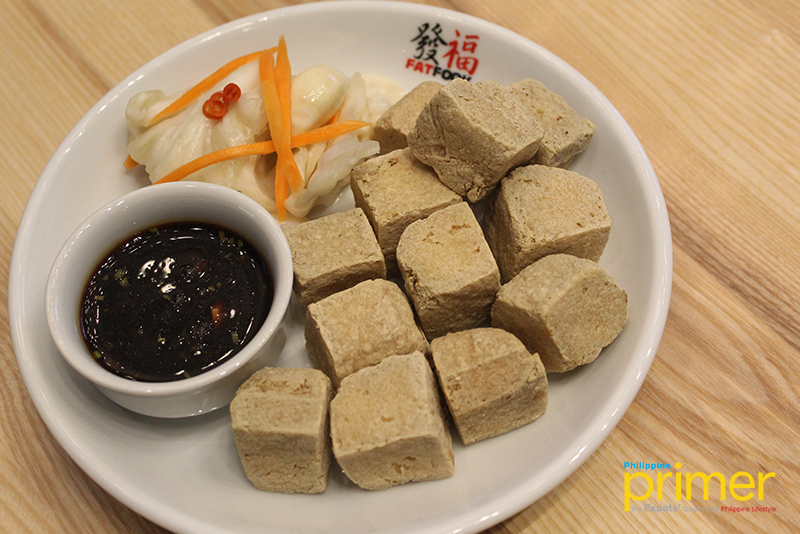 Fried Stinky Tofu (Php 228)
Fancy the famous dimsum by sampling their Pork Xiao Long Bao (8 pcs for Php 258), which can also be ordered for five pieces. This traditional dish has broth-filled steamed pork dumplings, giving incredibly rich and warm flavor.
Chef Kao advised to try munching the dumpling first before dipping it in the sauce to get its actual taste.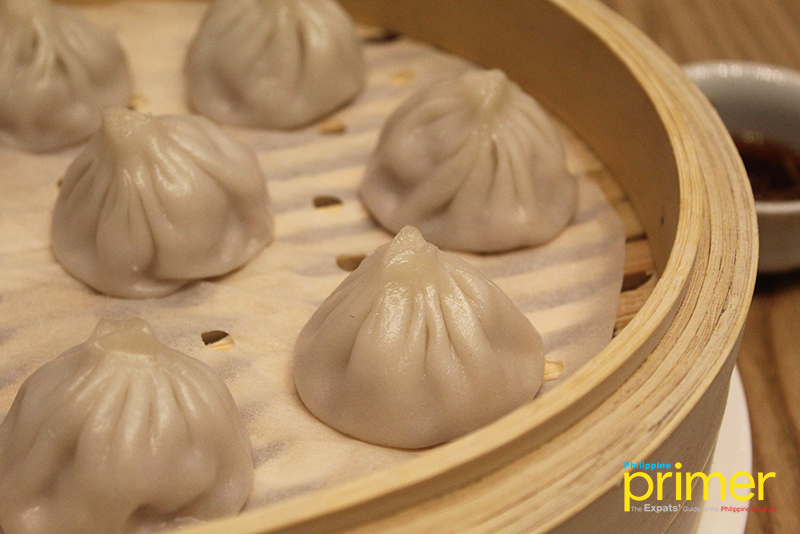 Pork Xiao Long Bao (8 pcs – Php 258)
One of Fat Fook's home specialties is the Chicken Chops (Php 308). At the first bite, one will surely get crazy over the crunchiness on the outside and juiciness on the inside of the chicken–undoubtedly why it's one of their best-sellers.
According to Chef Kao, putting right amount of seasoning and breading, which results to rousing mix of textures, is one of the secrets to get the chicken's distinct Asian flavor.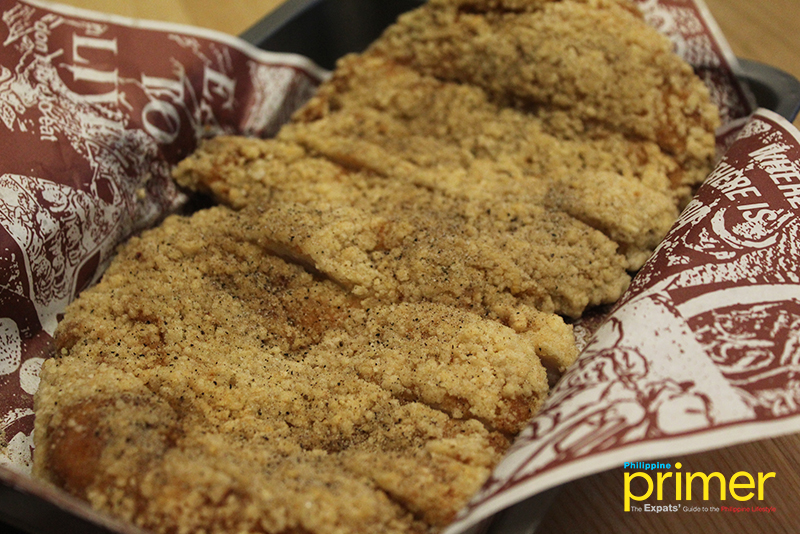 Chicken Chops (Php 308)
A classic Taiwanese street food can also be found here. The Oyster Omelette (Php 288), which is another house favorite, exudes lots of unmistakable flavor coming from the oyster, the Taiwanese petchay, and the thick egg wrap.
Carefully smothered on top of the omelette, the sweet sauce makes it look more appetizing, providing an added taste.
 Oyster Omelette (Php 288)
The Satay Stir-Fried Beef Noodles (Php 268) is another classic must-try Taiwanese dish. An ideal meal for a family or group of friends, this beef noodle has a relatively sweet savor. The meat is perfectly tender with an intense flavoring that lasts in your mouth.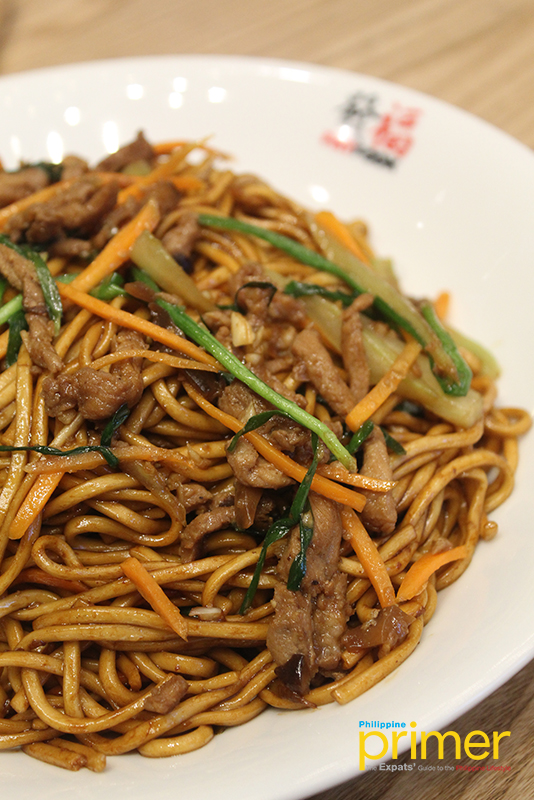 Satay Stir-Fried Beef Noodles (Php 268)
Continue to satisfy your meat cravings by also ordering the Cua Pao (Php 228). A street food in Taiwan, popular for its convenience, the cua pao is folded steamed sweet buns with generous fillings of pork.
This Fat Fook's take on the trending pork buns, also known as "bao", is the tastiest one yet.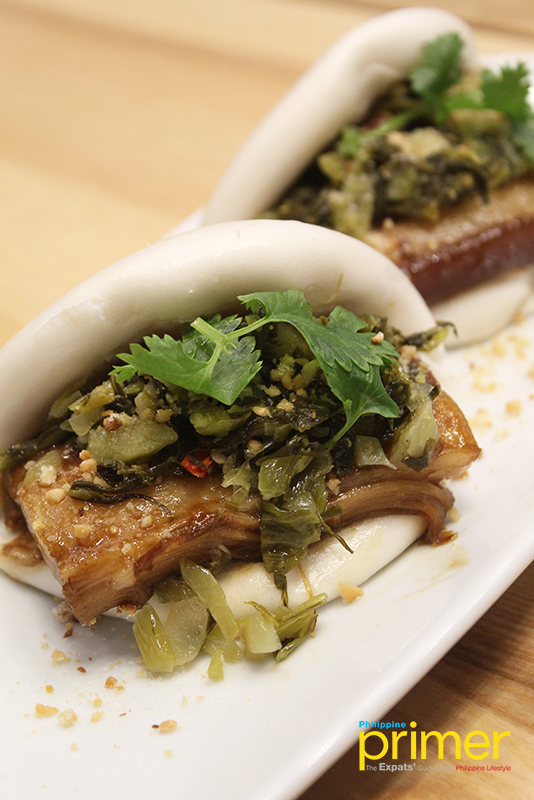 Cua Pao (Php 228) 
However, if you want to savor the pork with a pair of rice and some vegetables, the String Beans with Minced Pork (Php 188) and the Rice topped with Taiwan Minced Pork and Egg (Php 168) are the ones you should order.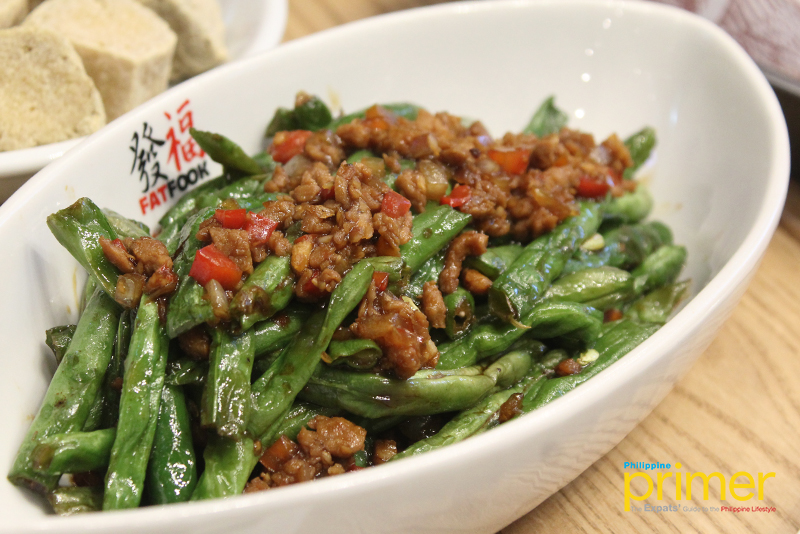 String Beans w/ Minced Pork (Php 188)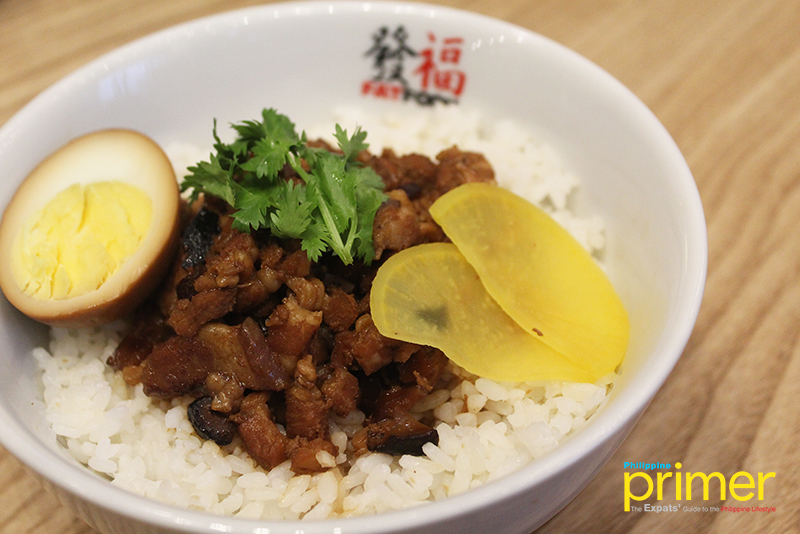 Rice topped with Taiwan Minced Pork and Egg (Php 168) 
These hearty eats are all good for sharing, and they will surely be enjoyed by the whole company with the laid-back and restful ambiance of the place.
The interiors are mainly stuffed with bunch of porcelain plates and bowls, specifically on its ceiling, with fancy light fixtures, and on the huge floor-to-ceiling window, inviting passersby of the tower to come inside.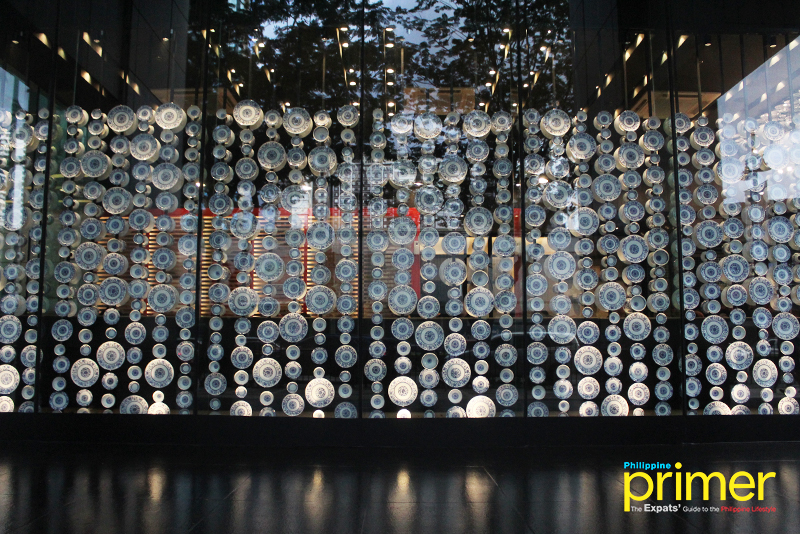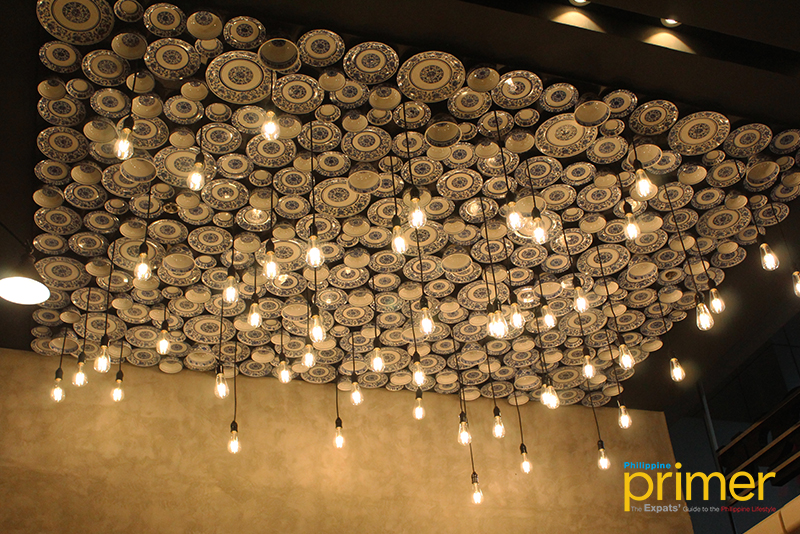 Moreover, Fat Fook has a take-out counter for customers to bring their favorite Taiwanese street food at home. Different flavors of the trending milk tea are also offered here!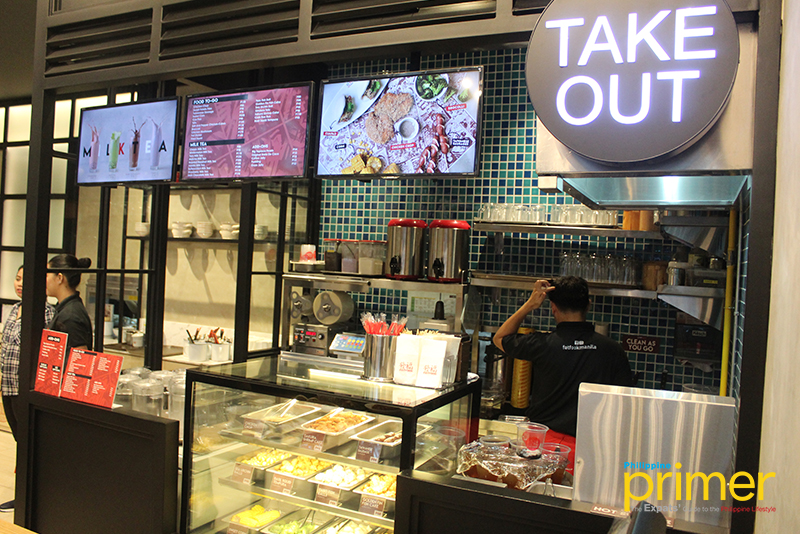 Fat Fook derives from a Chinese word "Fa", which means "gaining", and a Taiwanese term "Foo", which means prosperity. Thus, Fat Fook conveys a message of "increasing luck."
Fat Fook also has branches in Robinsons Galleria, SM North EDSA in Quezon City, SM Megamall in Ortigas, and Glorietta 1 in Makati.
Also read:  Da Tang Jardin in Burgos Circle: Home of Tasty Taiwanese Dishes

The Globe Tower, 32nd Street, Bonifacio Global City, Taguig

11:00 a.m. to 10:00 p.m. (Monday to Sunday)