[CLOSED] Bondi & Bourke in BGC Serves Up Comfort Food from Down Under
UPDATE: Bondi and Bourke have closed their BGC branch. You may still visit their branch in Legaspi Village.
When people think of Australia, images of odd (and possibly dangerous) animals, endless sun, and beaches come to mind. Rarely do people ever think of food save for the occasional shrimp on the barbie.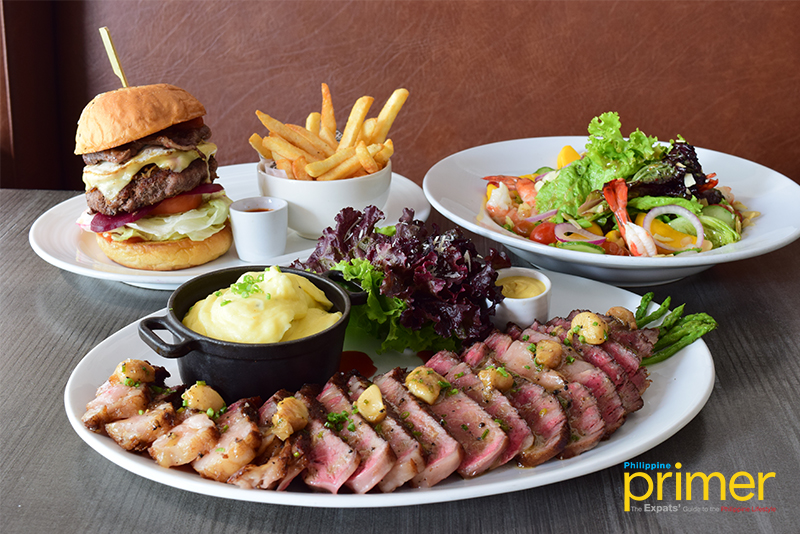 Bondi & Bourke is on a mission to bring Aussie comfort food to Manila and their BGC branch is a great place to immerse one's self in Australian cuisine.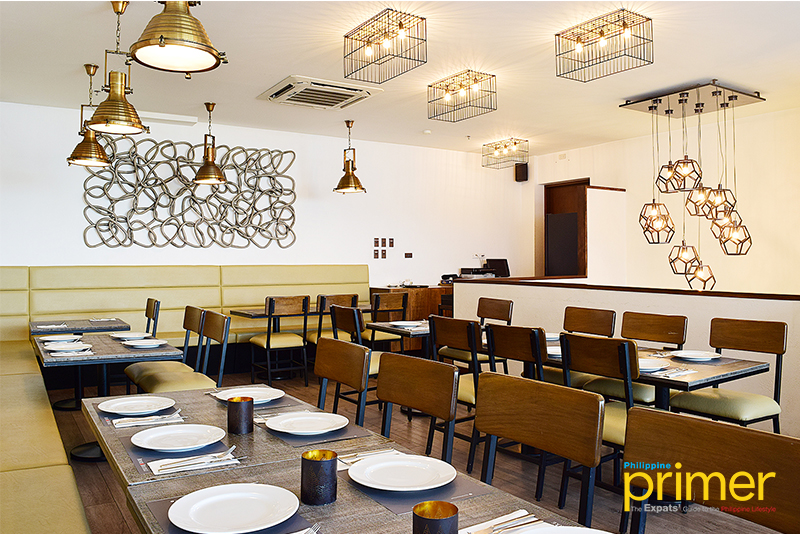 Australian food isn't always about meat so Bondi & Bourke has a couple of interesting salads on the menu. Their Prawn Salad (Php 495) is fairly sweet and is a good choice for pickier eaters. The prawn is tender and succulent and the cherry tomatoes provide a tang that balances out the sweetness of the honey garlic dressing. The cucumber is crunchy and refreshing while the mangoes provide the perfect sweet finish to the salad.
Also read: Bondi & Bourke in Makati: A Place for All Things Aussie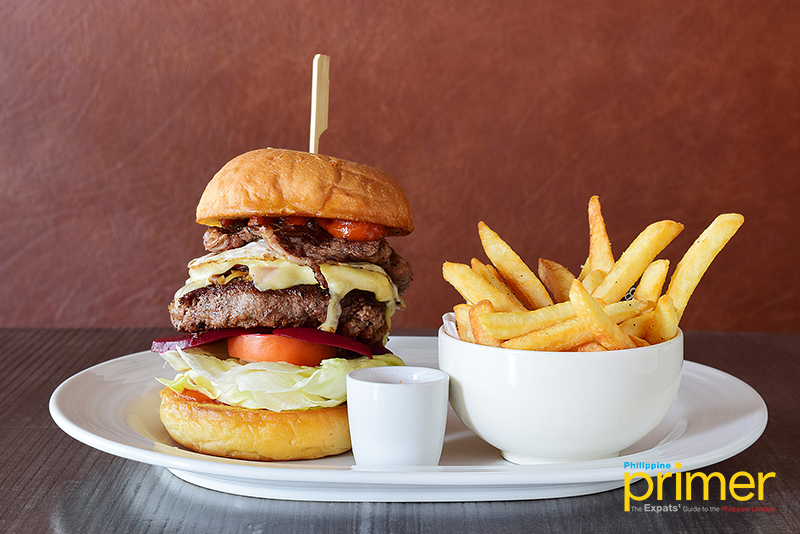 The Australian Burger (Php 695)
Of course, may Aussies still love their meat and a good way to satisfy that craving is by getting The Australian Burger (Php 695). This hefty sandwich contains steak, thick-cut bacon, Emmental cheese, beef patty, and beets.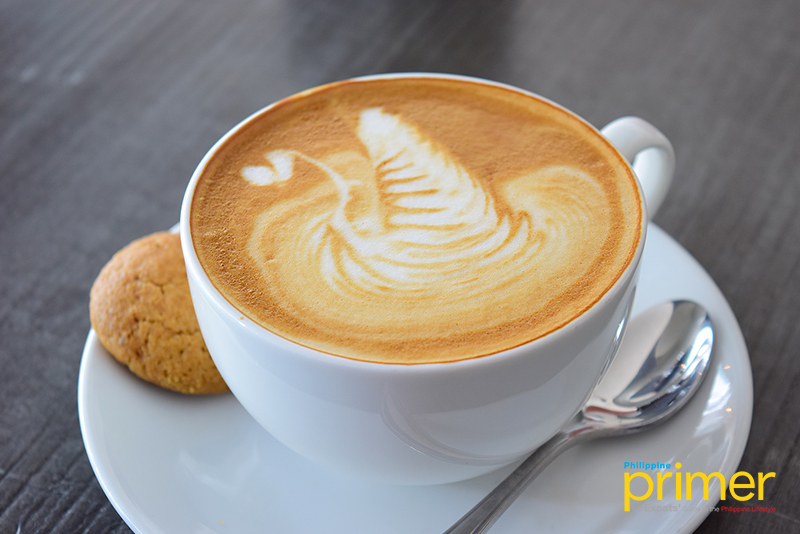 Cafe Latte (Php 150)
The meats provide the saltiness you'd want in a burger while the Emmental cheese mellows it down a bit with its mildly sharp and slightly nutty flavor. The sweetness of the beets makes it possible for you to actually finish this bad boy.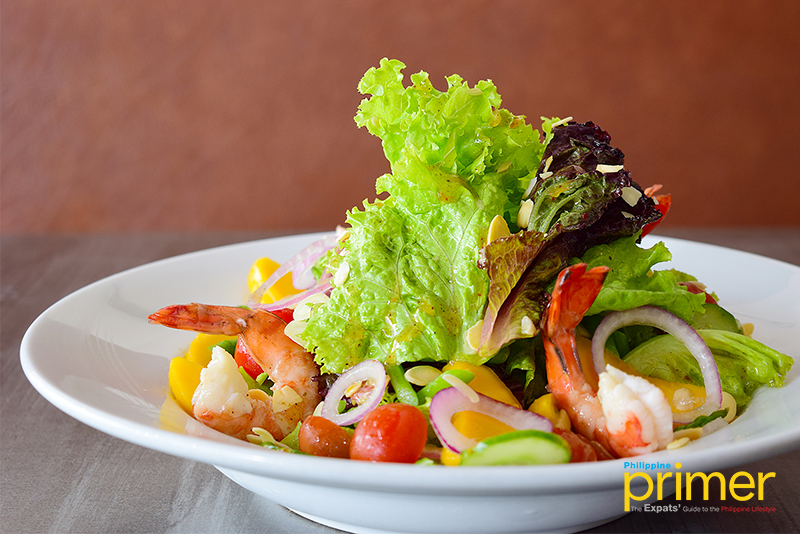 Prawn Salad (Php 495)
A trip to Bondi & Bourke isn't complete without a slab of steak on the table. Their U.S. Prime Rib Eye (Php 1,900/350g and Php 3,490/600g) is cooked medium rare, exactly how a steak should be. As expected, the meat is tender, with a nice amount of fat helping it melt on the tongue. Served on the side is a healthy helping of creamy mashed potatoes.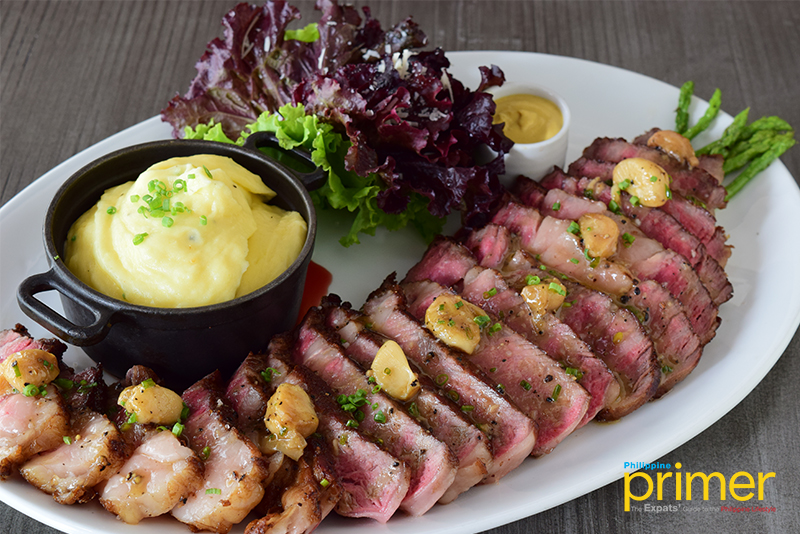 U.S. Prime Rib Eye (Php 1,900/350g and Php 3,490/600g)
Dining here is pleasant, no matter the time of day because the floor to ceiling windows allow natural sunlight to flood right in. The industrial-inspired light fixtures also give the place a relaxing feel. Give Bondi & Bourke a try and you'll surely put this restaurant on your must-return list.
---
This also appears on Philippine Primer Japanese Magazine's November 2018 issue.
Store Information
Forbes Town Center, Forbes Town Road, Bonifacio Global City, Taguig
(02) 966-0435
11:00 a.m. to 10:00 p.m. (Mon to Sat)
Sunday