Atelier Vivanda by a Michelin-starred chef will soon open in BGC
One of the most awaited international franchises has finally made it onto Philippine shores! Michelin-starred Chef Akrame Benallal's Atelier Vivanda will have a public opening in Bonifacio Global City on January 22, with its grand launch slated for February 5.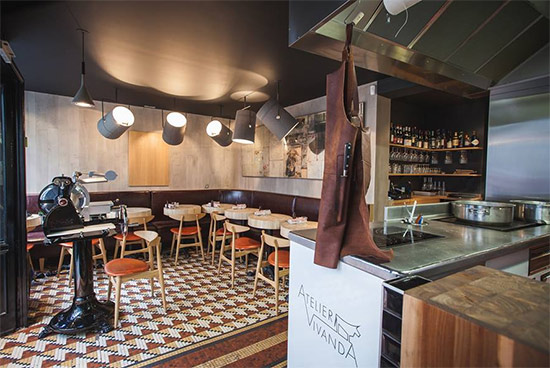 RUSTIC YET CLASSY. A photo of the restaurant's interior from its Hong Kong branch. Photo courtesy of Atelier Vivanda Facebook page.
For those who are not familiar with the franchise, Atelier Vivanda is a French bistro-style restaurant that serves meat and potatoes in a variety of ways. It serves as the more affordable little brother to the two-Michelin starred chef's signature restaurant Akrame, which has branches in Paris and Hong Kong.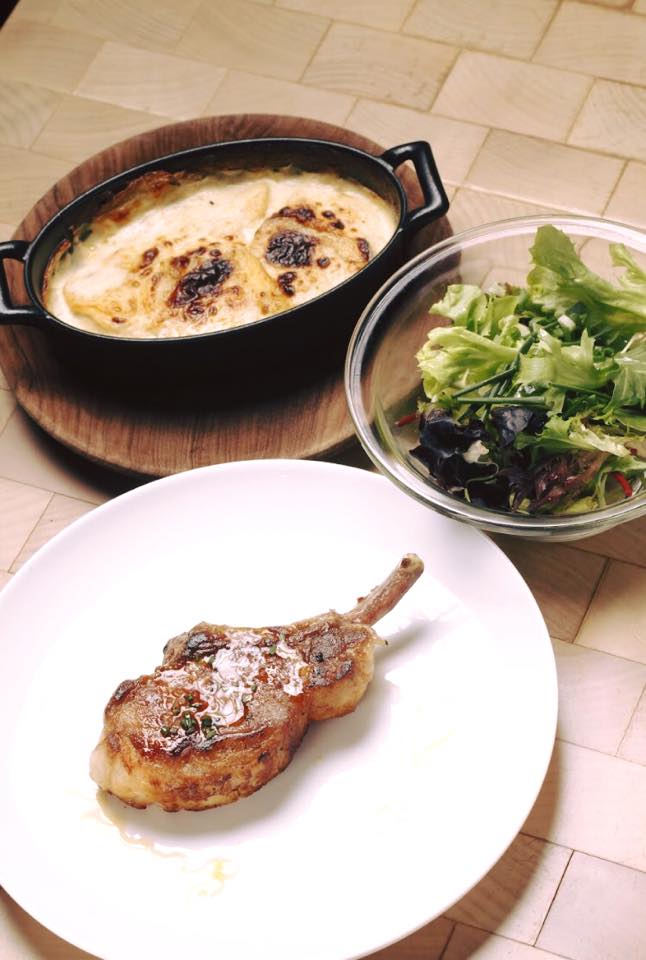 DINNER IS SERVED. One of their popular dinner choices, Iberian pork rib with gratin dauphinois.
Meals here are served as formule, the French take on set meals, with the restaurant offering lunch and dinner. The formule includes an entrée, the viande or meat as the main course, unlimited sides (after choosing one, of course), and dessert. The sample menu from their Hong Kong branch should give you an idea of your options. Anything in season would be incorporated into the menu. Those who frequent the restaurant say the Le Croquavor is a must-try. It's the restaurant's "way of re-inventing the hamburger".
The restaurant itself has a very rustic feel, serving its dishes on wooden plates in its Hong Kong branch and wooden chopping boards in Paris. Any food lover would definitely feel right at home at the Atelier Vivanda.

U-A-8 Burgos Park, Rizal Drive, Bonifacio Global City