Apéritif in BGC Offers Desserts That Are Outside the (Graze) Box
If you have been following the social media life of local socialites and celebrities, then it is likely that you have stumbled upon Apéritif at least once on your feed.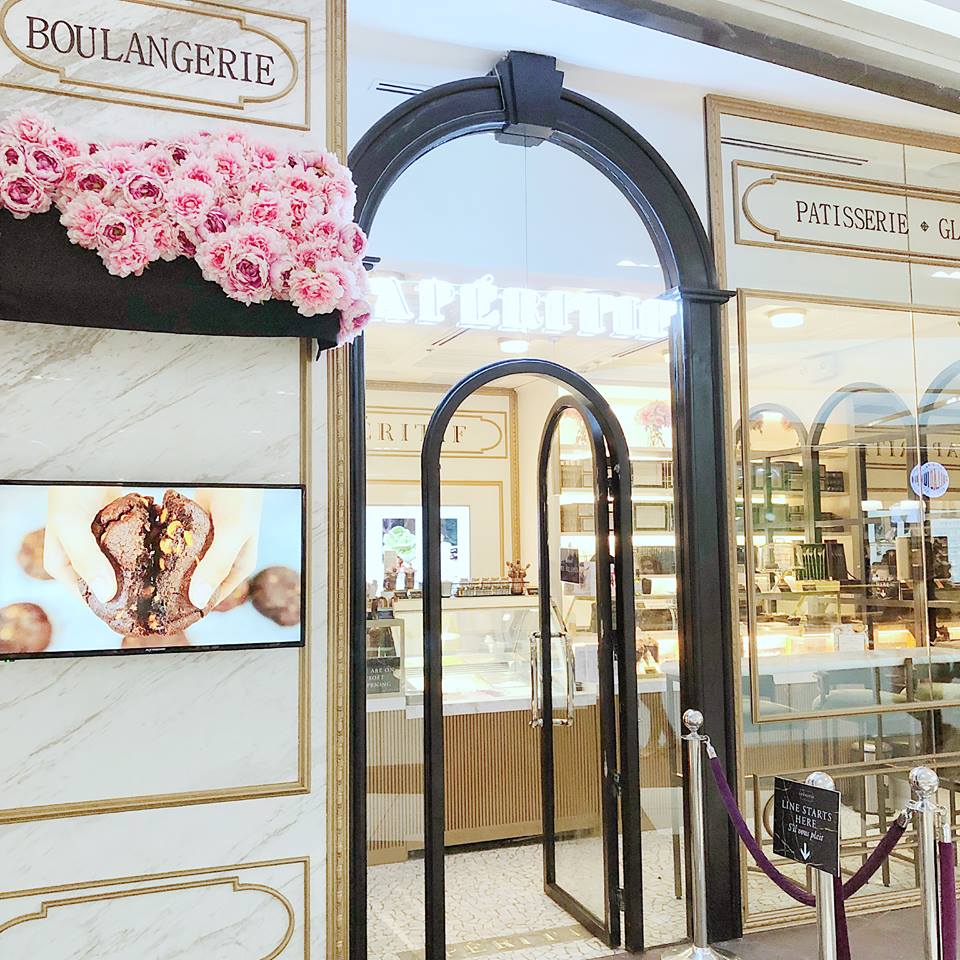 IMAGE Apéritif's Facebook page
Apéritif, meaning appetizer in French, pioneered the concept of food grazing in the Philippines. Its operations began in 2016 as a catering and online store under the management of sisters Kim and Karla Zulueta. The store aims to serve as a one-stop shop for everything needed in a celebration.
"We have always had this passion for food and entertaining so we decided to take it a little further and think of new and innovative ways to entertain and celebrate with food," said founder Karla Zulueta in an online interview.
IMAGE aperitifph.com
Originally, Apéritif only offered their graze boxes online. These lavish boxes incorporate different cold cuts, cheeses, and spirits arranged in a way that is both unique and aesthetically pleasing.
The store offers different variations of their graze boxes from cold cuts to fruits to sweets. Each box is different, but a standard one is comprised of three things: cold cuts, cheeses, and wines.
IMAGE aperitifph.com
They also offer events services where they set-up different stations including their popular grazing table. According to Marketing Officer Belle de Leon, the idea of a grazing table is a whole table covered with food, making it look like a feast.
But in August of this year, the business savvy Zulueta sisters decided to open their first physical store in SM Aura in Bonifacio Global City (BGC).
The modish grab-and-go store not only made Apéritif's graze boxes available any time, but it also gave birth to a new dessert shop in BGC.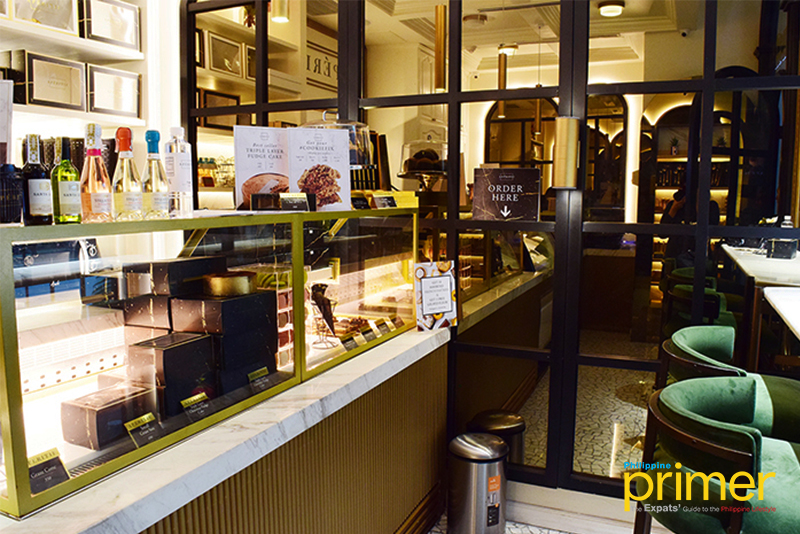 The interior plays with marble and gold creating a modern, sophisticated vibe
One of their most popular desserts is the Gelato Fleur (Php 220), handcrafted gelato made to resemble a flower on a cone. Aside from being chilled at a right temperature, the creatively served gelato requires a trained hand in order to achieve its form.
Gelato Fleur (Php 220)
Customers can choose from eight different gelato flavors: cappuccino, dark chocolate, french vanilla, watermelon sorbet, green tea, wild berry, tiramisu, and mango.
Their gelatos can also be enjoyed in a cup for the same price. Both the Gelato Fleur and Gelato Cup are topped with a shard made from chocolates locally sourced from Davao.
The restaurant also serves white pasta dishes. The Prosciutto Pasta (Php 250) is made with fresh, thin noodles tossed in a grana padano wheel. The prosciutto provided just the right amount of saltiness that blended nicely with the flavor of the pasta.
Prosciutto Pasta (Php 250)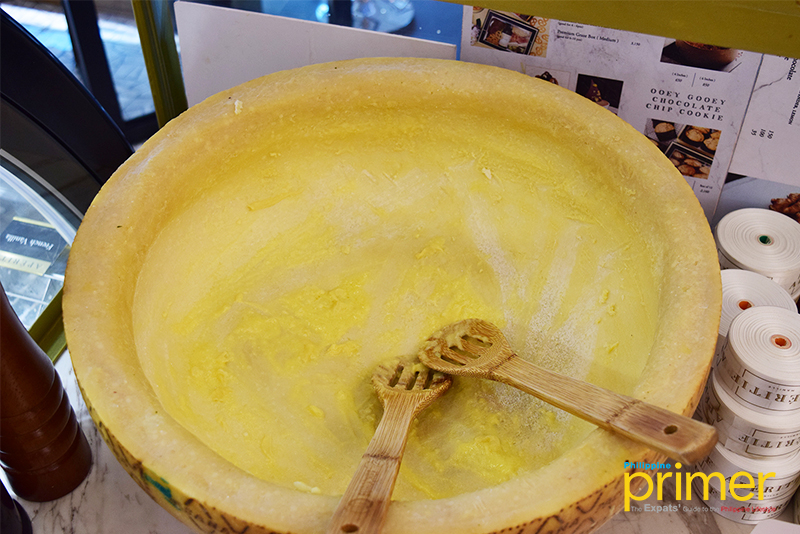 Pasta dishes are tossed inside a grana padano wheel
And as if the graze boxes aren't already innovative enough, Apéritif also introduced graze cones, which in a sense are graze boxes on-the-go. The graze cones are available in two variants: Cheese and Cold Cuts Cone (Php 350) and Designer Strawberry Cone (Php 355).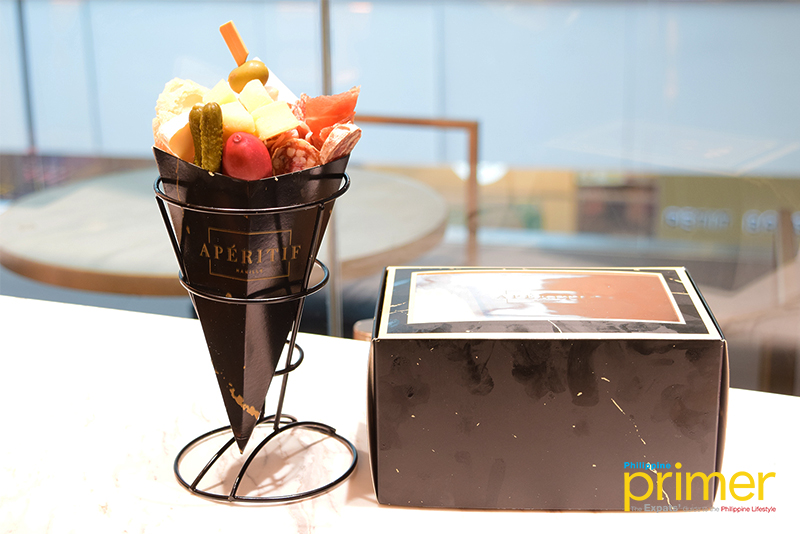 (L) Cheese and Cold Cuts Cone (Php 350) and (R) Small Graze Box (Php 490) 
When asked what sets them apart from other establishments, Zulueta said that they are innovative. "We never stop curating things that are new, original and stands out," she furthered.
Apéritif is located at 4/F SM Aura Premier, Bonifacio Global City, Taguig City. For orders, contact them at 0917-844-8558 or e-mail them at orders.aperitif@gmail.com. Orders can also be made online at www.aperitifph.com/. For events, contact them at 0917-573-7171  or e-mail them at events.aperitif@gmail.com.
---
This first appeared in Philippine Primer Japanese Magazine's January 2019 issue.
Store Information
4/F SM Aura Premier, Bonifacio Global City, Taguig City
0917-844-8558 / 0917-573-7171
orders.aperitif@gmail.com / events.aperitif@gmail.com