The Brewery at the Palace: An all drinkers' den
Heads up, beer-loving readers! The Brewery at the Palace is here to provide you with their #drinkstagram worthy brewskies!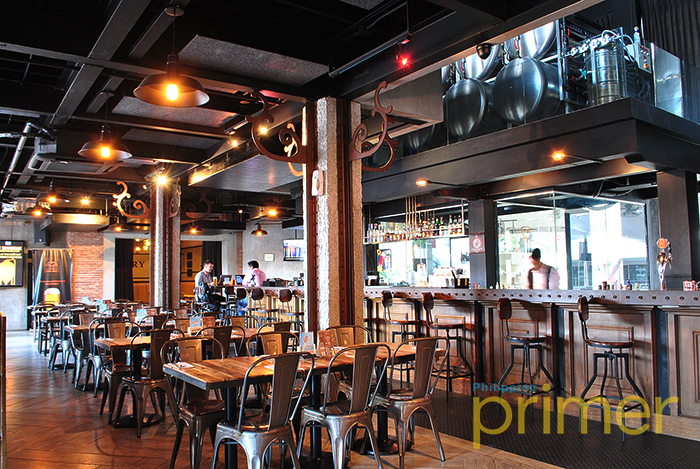 THE BREWERY AT THE PALACE. A drinker's den in BGC.
Started in June 2015, The Brewery is known to be the first biggest Microbrewery Pub in the Philippines. The place is not only a pub, but it also houses six tanks used for brewing process of beers as well as dispensing containers to store different varieties of house beers they offer.
DRINKS DELIGHTS. Chocolate Boom (P420), Epic IPA (P280), Weissbier (P200), Pilsner (P180), IPA (P220), and Stout (P210).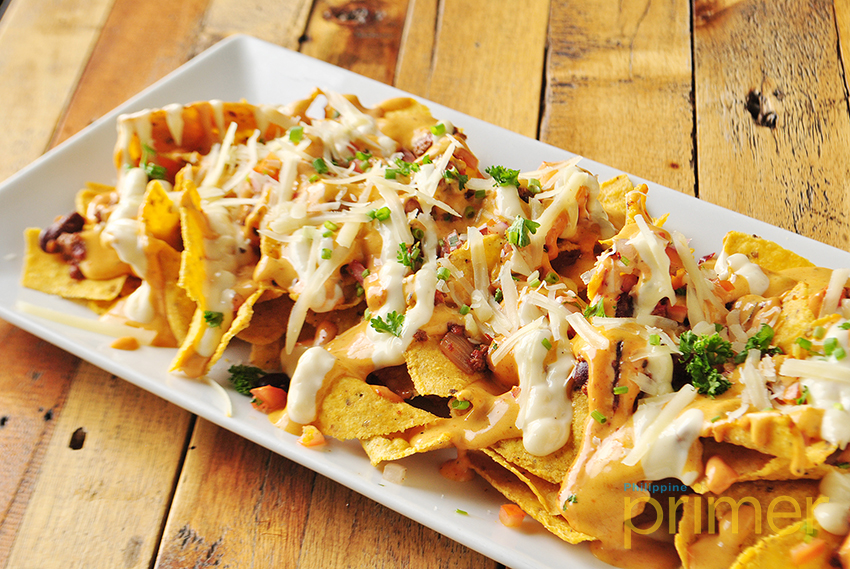 MICROBREWERY NACHOS TO SHARE (P550). Your perfect go-to pair snack at The Brewery!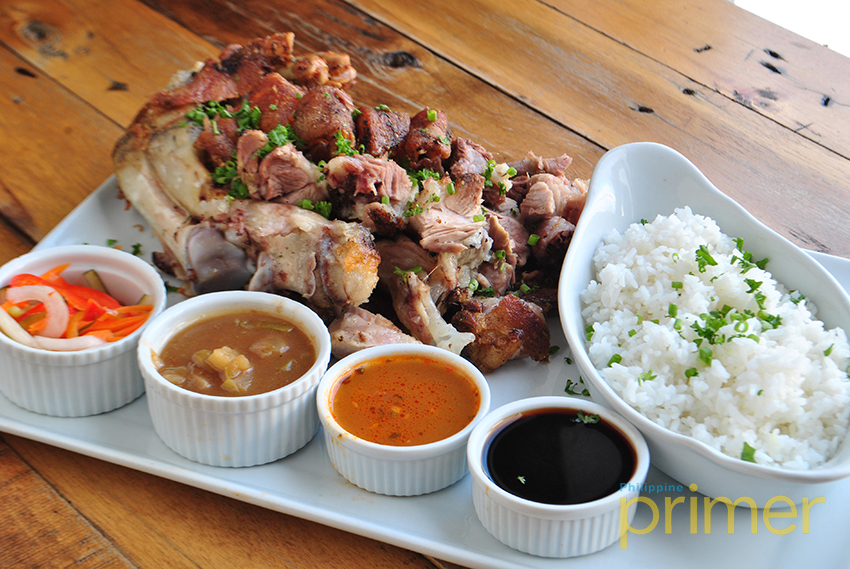 CRISPY PORK BELLY (P480). This rice dish is definitely one to try!
They currently have four basic beers like the Pilsner (a type of pale to golden colored beer), Weissbier (one of the two main varieties of wheat beer), IPA (strong and bitter craft beer) and Stout (dark beer), while they also offer 2 specialty beers which are the epic double IPA and their chocolate beer. The beers are prepared in accordance to German brewing standards giving the freshest, unfiltered, and unpasteurized healthy beers. It comes with either 300 or 500 ml mugs with prices ranging from Php 180 to Php 310.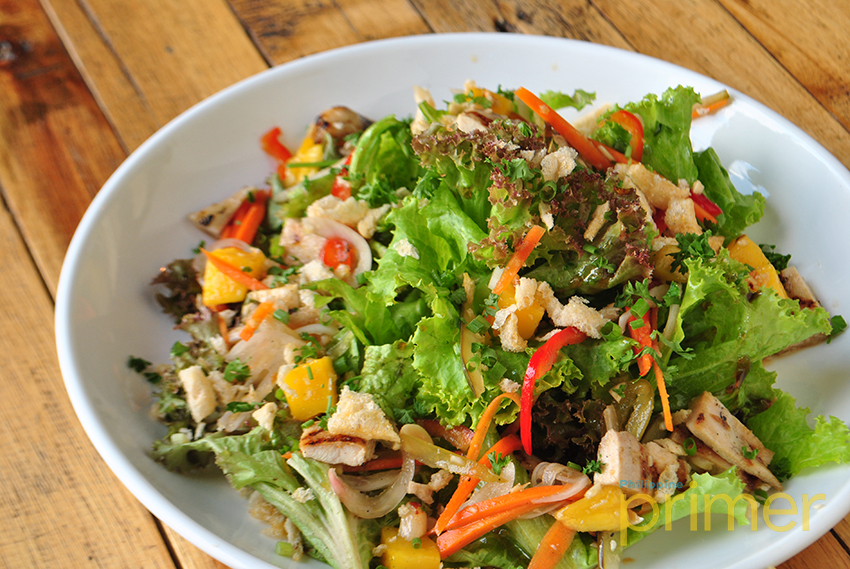 ASIAN CHOPPED CHICKEN SALAD (P220). For the health-consciuos, they also offer greens!
SISIG PIZZA (P450).
The best beer pair at The Brewery. CEO and Beer enthusiast Radj Sadwani who owns Booze Online Inc., a liquor distributor who brought his passion in to business by putting up The Brewery gastropub. On the gastronomic side comes Chef Carlo Miguel, who's known for his mastery in creating the buzz when it comes to foodies. They are offering Filipino-infused dishes which are best paired with beers like their Sisig Pizza, which  dough is made out of the grains left from the brewing process, Crispy Pata that comes with four different sauces and dips, Asian Chopped Salad, Cookie Skillet, Steak and Eggs, and their famous Microbrewery Nachos loaded with beef & cheesy toppings.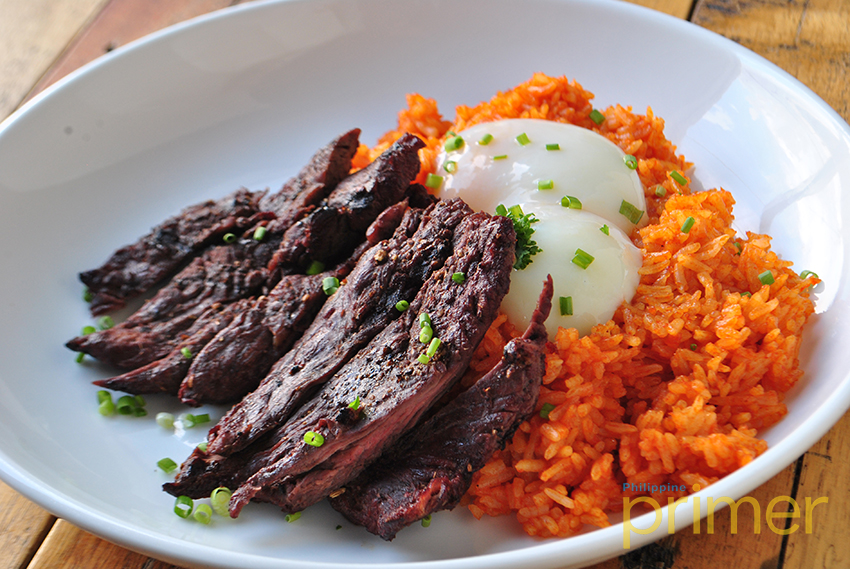 STEAK AND EGGS (P480). One can never go wrong with some steak paired with a pilsen.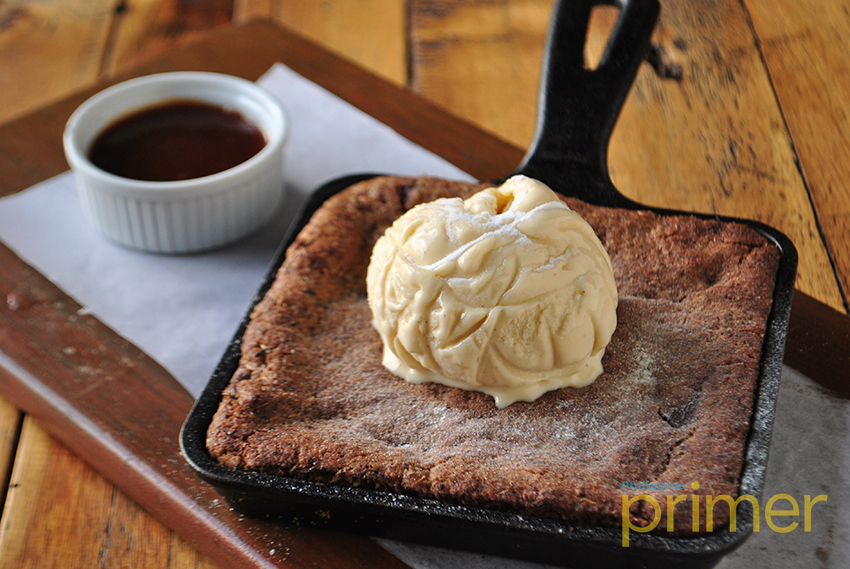 SKILLET COOKIE (P420). The kind of sweet you'd want to end your meal with.
Live performances are also happening here every night for free except on Wednesdays where famous OPM bands come here to get people to enjoy the place (entrance fee is P300). The place holds four wide rooms like the VIP area, al fresco, mezzanine and the dining area. The rate for the VIP is P20,000 consumable with no time limit but up to 20 pax only. They also offer event packages in buffet style with prices ranging from P800 to P1,500 / head.
What are you waiting for? Tag your friends now and head out to BGC for your late night drinking session!
Store Information
10th Avenue corner 38th Street Bonifacio Global City, Taguig City, Metro Manila
0917-813-9429 / for events: 0917 6383339
12:00 nn to 2:00 am (Monday to Thursday); 12:00 nn to 5:00 am (Friday to Saturday)