7107 Culture + Cuisine in BGC is not your ordinary local restaurant
In the Philippines, there are many Filipino cuisine restaurants that will tell you they offer something different, but not many can do it better like this one: 7107 Culture + Cuisine, a culinary and hospitality food hall promoting Philippines' delicious heritage when it comes to food, seeks to be #NotYourAverageLocal.
In a collaboration between Project 7107 Inc., Treston International College, and MASE Investments Inc.,  7107 Culture + Cuisine aims to "create and nurture cultural and heritage appreciation" where they can also prepare for global hospitality practice.
The restaurant, which serves the country's greatest offerings when it comes to food, seeks not to become the ordinary Filipino cuisine dining. Instead, they want to provide a chance to local artists, who would like to contribute to making the Pilippines known for the best things. Recently opened this June 2016, the restaurant holds four food sections called Kanto (street), Dampa (hut), Talyasi (medium-sized cooking ware), and Himagas (dessert), all offering Filipino delicacies.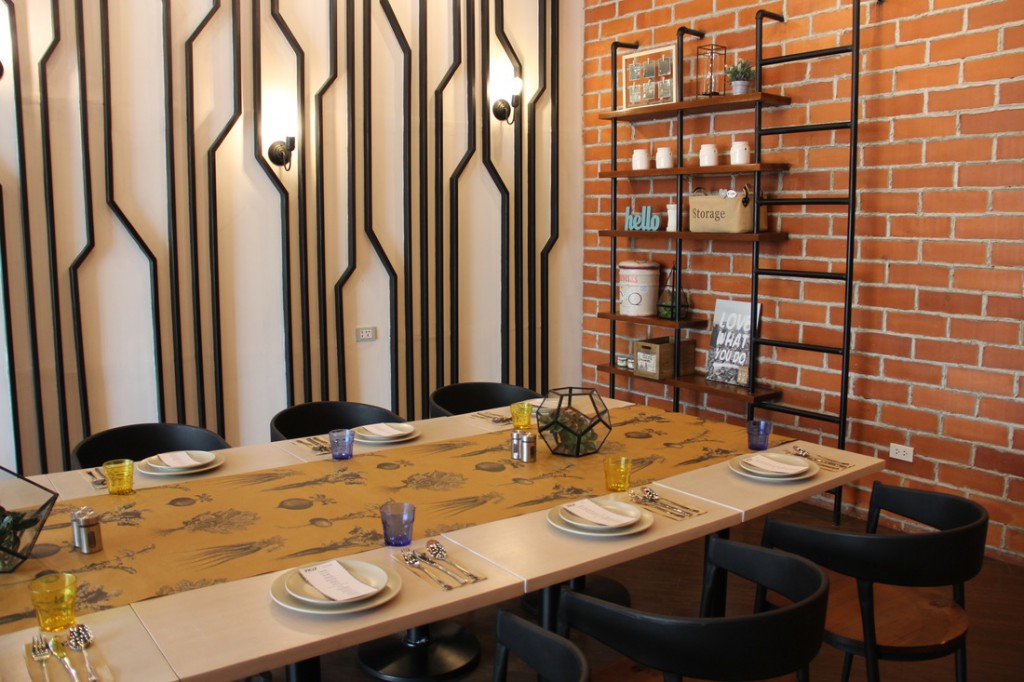 Filipino snacks you'll love
For Kanto, the offer Filipino snacks with a twist. Filipino street food favorites are also available, which are all as tasty as it can get, making you reminisce what Filipino merienda tastes like as a child.
Try this and see what Filipino snacks taste like.
In Dampa, various seafood dishes will be offered. There are lots of popular seafood dishes here in the country which contributes tremendously to the vast Filipino culinary scene. Some of the seafood dishes they have are Bangus (milkfish) Caesar Salad, Vitamin Sea Chowder (seafood chowder), and Bangus Sisig Flipside (sizzling chopped milkfish dish).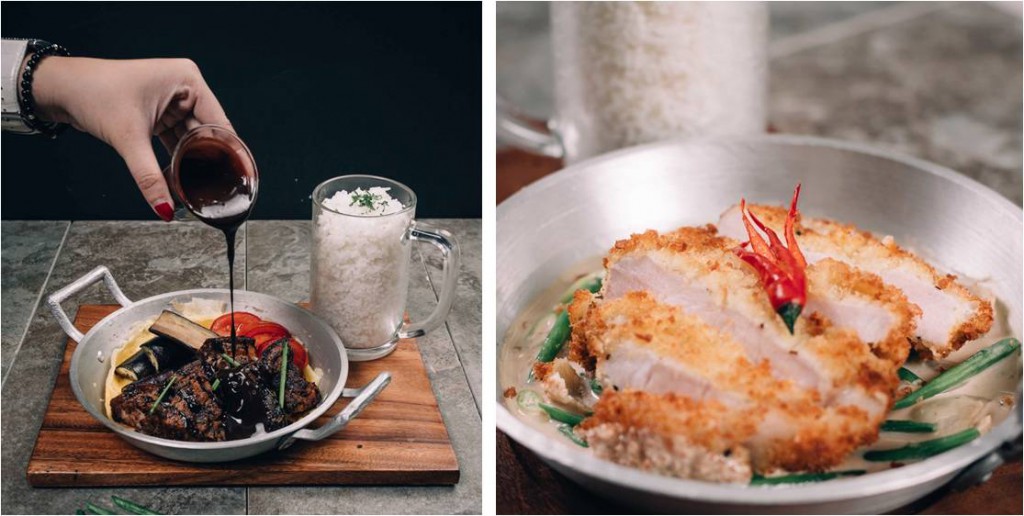 Chocolate and Binagoongan and Tonkatsu Bicol Express
Talyasi  includes dishes that are often served at many Filipino gatherings. These dishes are the ones usually seen in fiesta, which have become big-time favorites over the years. Thus, producing dishes such as Tonkatsu Bicol Express (popular Filipino dish made of pork slices) and Chocolate Binagoongan (dish made with pork cubes).
Quench your thirst with these refreshing drinks!
And for Himagas, they have sweet treats for the sweet tooth! They have Maja Blanca (creamy corn cake) dessert and Molten Pastillas (sweet and milky Filipino snack) Lava Cake to name a few.
Once you come here, you'll definitely be amazed at how 7107 is making Filipino gastronomy become famous around the world. Visit the place and savor their great food!
Photos are grabbed from 7107 Culture + Cuisine's website
G/F Treston International College, University Parkway District, 32nd cor. C5 Rd., Bonifacio Global City, Taguig City, Metro Manila
02616-7336
9:00 am to 9:00 pm (Monday to Saturday); 9:00 am to 6:00 pm (Sunday)
inquiry@7107restaurant.ph