The Lake District in Tagaytay
Tagaytay is such a great place to relax that there are hundreds of places for you to choose from. Restaurants in Tagaytay, for one, almost always offer the same thing: family-friendly dining with views of Taal Lake.
This, however, leaves little room for those without families to hang out, like a group of twenty to thirty-somethings. Sure, you have your Gerry's Grill and such, but why not go somewhere that specifically caters to your taste… like The Lake District?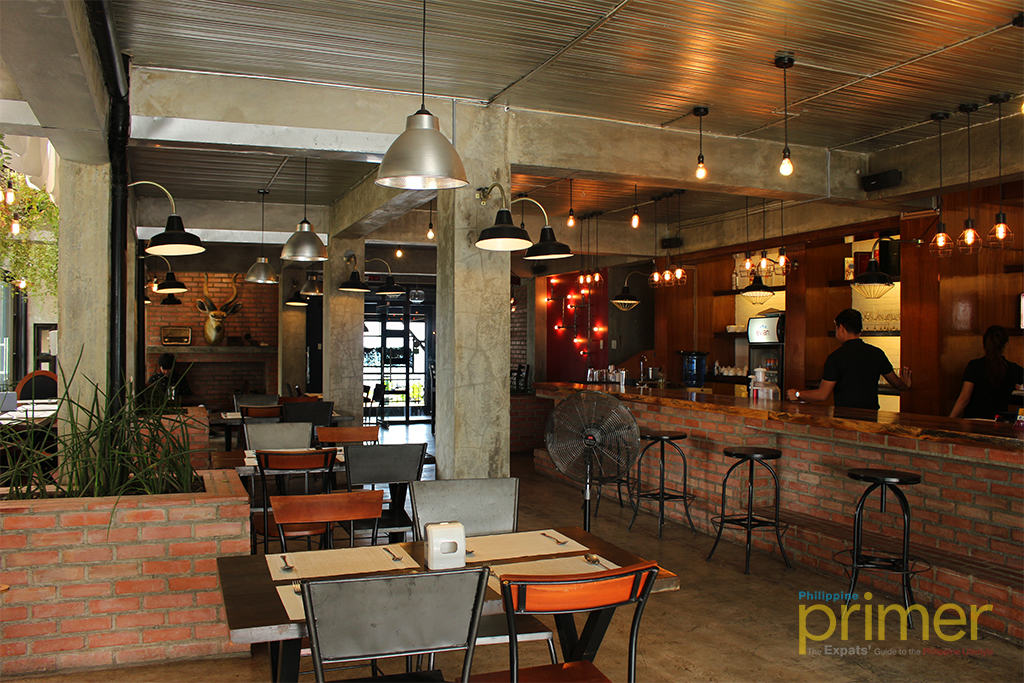 The Lake District is one of Tagaytay's newest and hippest destinations. Its design is very urban, taking its design cues from new bars you see in Makati or BGC but with its own colorful twist.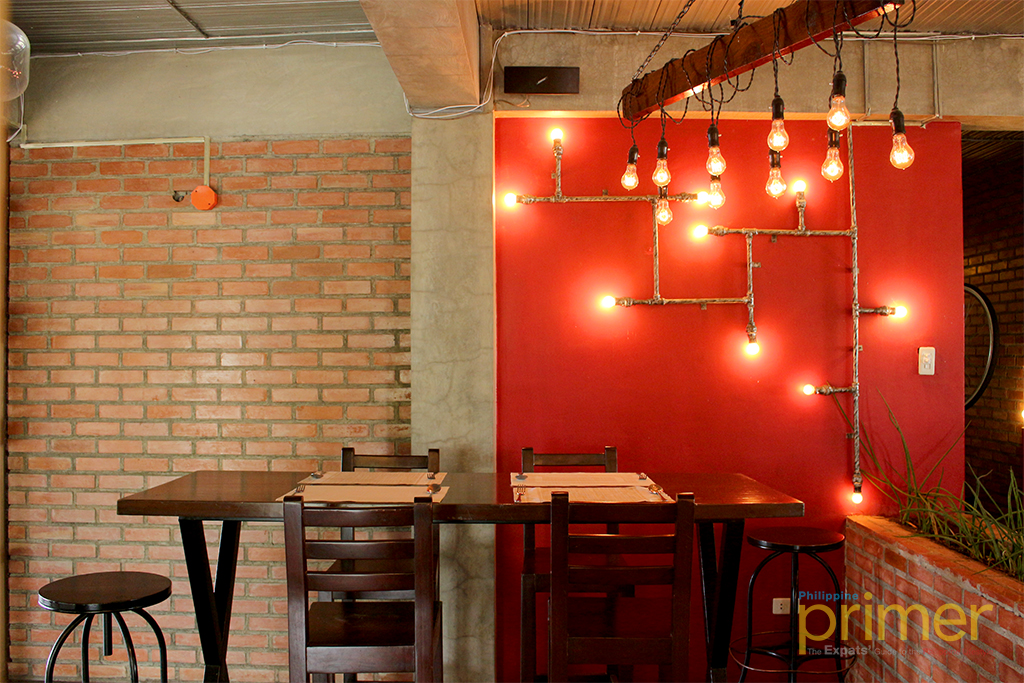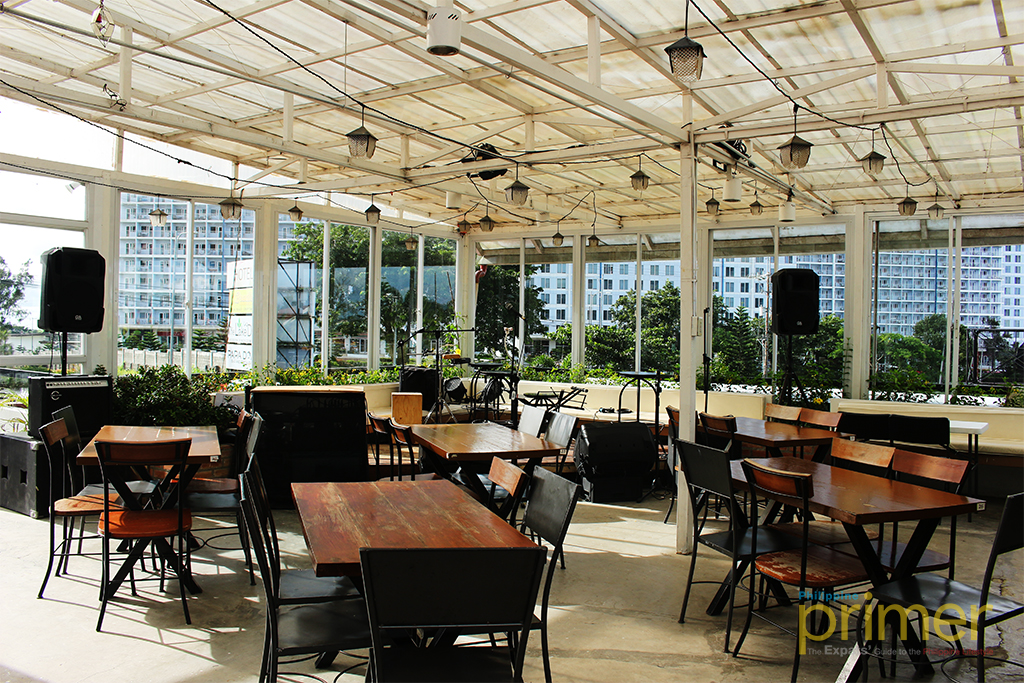 Think about all the new hip bars you've seen in the city… now add a splash of color, a bit of fresh air, and a peek at Taal Lake. That's what you get with The Lake District. The restaurant is very eco-friendly, making use of natural light during the day to illuminate the restaurant.
At night, the roof deck opens up to people who are looking for a nightcap. Get a whiff of that cool Tagaytay breeze as you listen to music played by local bands with a drink in hand and some bar chow to dine on.
Spiced Fries with Tsokolate de Batirol Ganache (Php 200)
Speaking of bar chow, their Spiced Fries with Tsokolate de Batirol Ganache (Php 200) is a good way to start your dish. The fries are tossed in their signature spice blend that gives it a hint of heat, sweetness, and saltiness that you and your friends would like.
The chocolate sauce drizzled over the fries is made from Batangas tablea and serves as a perfect compliment to the dish. The scoop of vanilla ice cream may seem weird to some, but the combination works. Dip the fries in the vanilla ice cream and you'll find out why.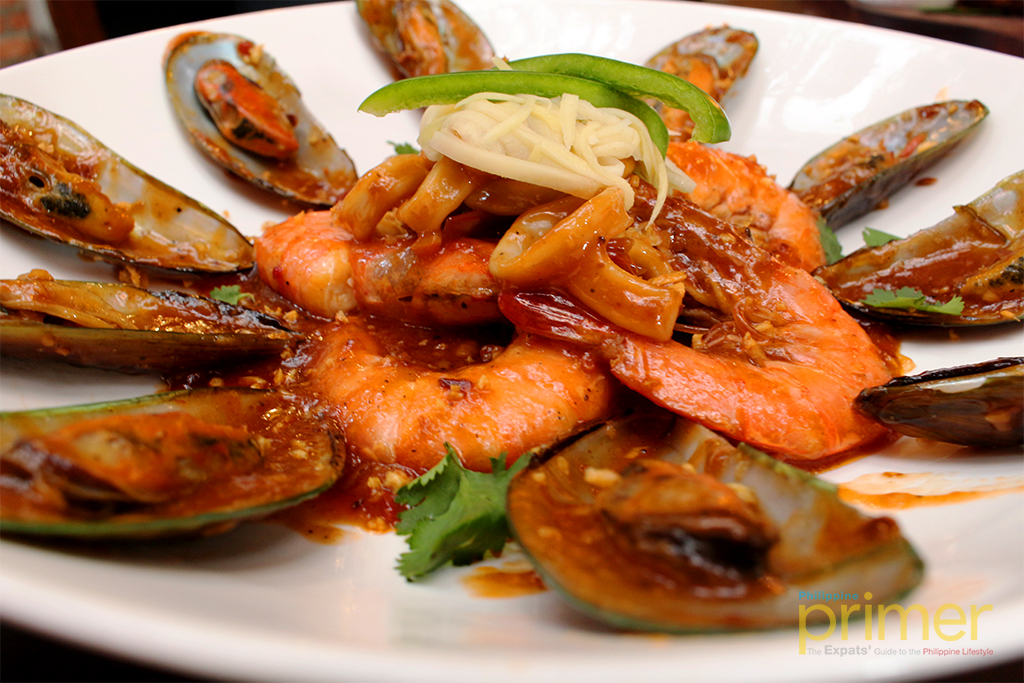 Spicy Garlic Butter Seafood Platter (Php 380)
Since you'll have a view of the water, you'll most likely crave for seafood (not that it's directly related, but you get the idea). The perfect way to satisfy that at The Lake District is with their Spicy Garlic Butter Seafood Platter (Php 380). It's a mix of shrimps, mussels, and squid stir-fried in spicy garlic sauce that's topped with a couple of slices of Indian mango and a shrimp paste vinaigrette.
Adobo Glazed Pork Ribs (Php 480 for three)
The star of the show, however, is their Adobo Glazed Pork Ribs (Php 480 for three). Enjoy slow-cooked and grilled pork ribs with one of the country's signature dishes turned into a savory sauce. Finish it off with a couple of slices of grilled pineapple that's been marinated in rum and cinnamon and you have a Western dish that's given its own Filipino flair.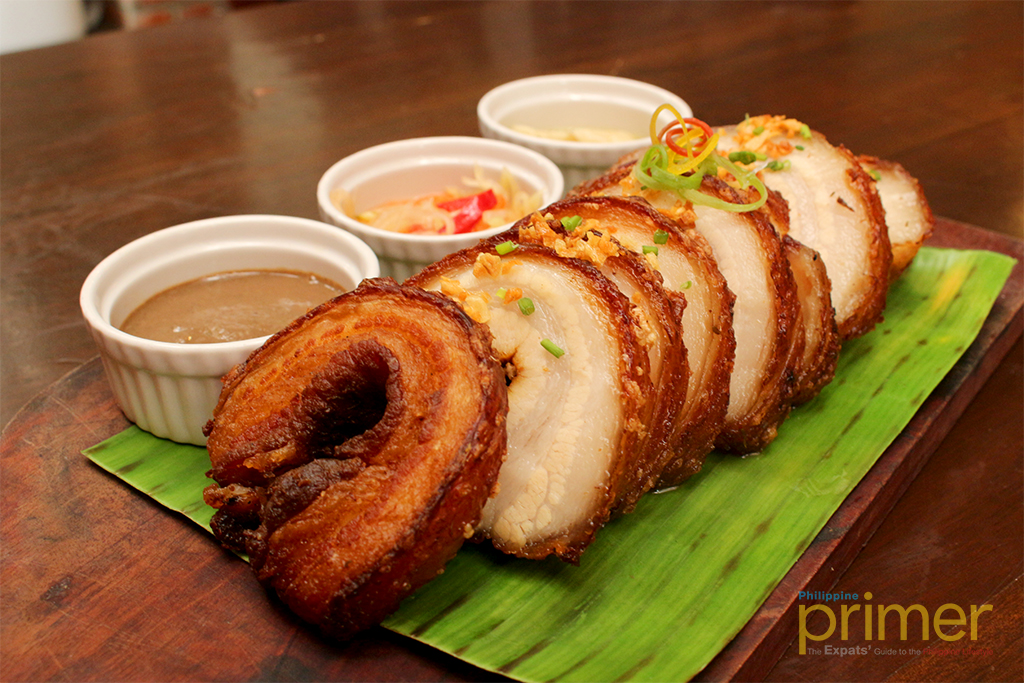 ONE LAST THING TO TICKLE YOUR TASTEBUDS. Porchetta with Lake District Liver Sauce (Php 400 for 500g of Pork Belly, good for 3)
Most of the other dishes at The Lake District are similar to these three: you've either seen its original in Manila or in your home kitchen, yet it's been given a twist that you'll definitely enjoy and write to your mom about.
You can find The Lake District at Vista Point, Maharlika West, Tagaytay-Nasugbu Highway, Tagaytay City. They open at 12 noon and close up shop at 2 in the morning. Their roof deck bar opens up to the public by 6 pm.
---
A shorter version of this appears on Philippine Primer Japanese Magazine's October issue.
Written by Andronico del Rosario
Store Information
Vista Point, Maharlika West, Tagaytay-Nasugbu Highway, Tagaytay City
046-413-4186
12 nn to 2 am; bar opens at 6 pm