Milagros Private Kitchen in Tagaytay
Tagaytay is the closest family getaway you can get if you're coming from Metro Manila. Private dining options are available, but it's rare for you to find a place that gives you privacy combined with personalized, home-cooked dining.
A place in Tagaytay that give you just that is Milagros Private Kitchen.
Located in the true heart of Tagaytay (not the touristy Aguinaldo Highway, though that has its own charm), Milagros Private Kitchen is the place to go to if you're looking for true privacy.
Located about 10 minutes off of Aguinaldo Highway, Milagros Private Kitchen is, quite literally, a home away from your home. The house used as the dining area belongs to the owner, so you'll feel more like you're being invited to his home rather than going into a restaurant.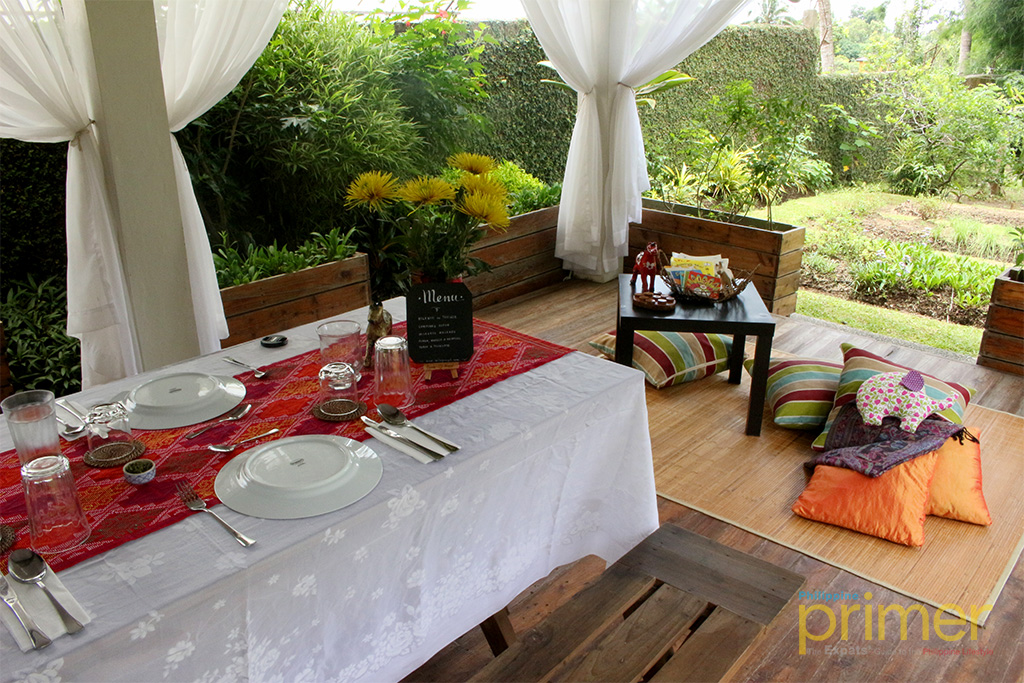 They have their own private garden and a dining area that can sit up to 24 guests. The dining area is as photogenic as any you'll see in Tagaytay (maybe even more so because you have the place to yourself).
They've got things to keep your kids occupied, like a small play area with puzzles and toys. There's also the garden where (if it's sunny) you can send your kids out to play. It also acts as a mini farm of sorts, with some of their ingredients being grown right in their garden.
Most of their ingredients, however, are bought by the chef himself from Tagaytay's local markets. You won't get this personal of a lunch or dinner service in any other restaurant in Tagaytay.
There's a set menu available which you can customise whichever way you like. All we can say is that you can expect 100 percent homecooked Filipino goodness in every meal they serve. In our case, they served some of their most sought-after dishes.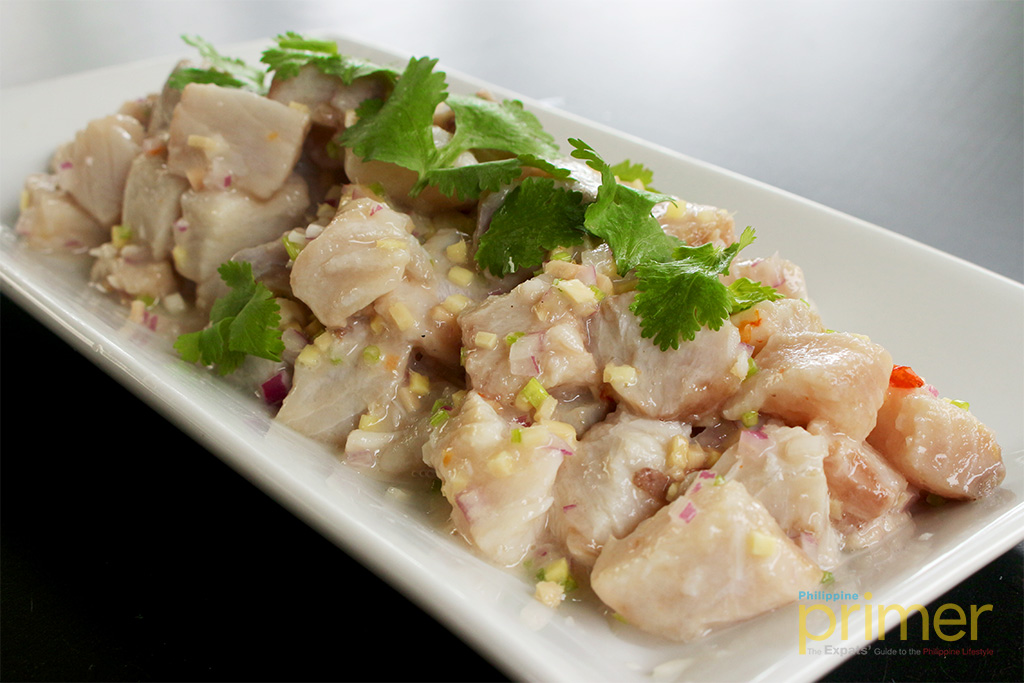 Kilawin na Tanigue
The Kilawin na Tanigue isn't your ordinary kilawin or Filipino ceviche. They get their tanigue (wahoo) fresh from their fishing business, marinate it in citrus instead of the usual vinegar, and serve it along with spicy ginger and onion relish. It's light, tasty, and is best enjoyed with their homemade fish sauce. It will leave you asking for the next course in a heartbeat.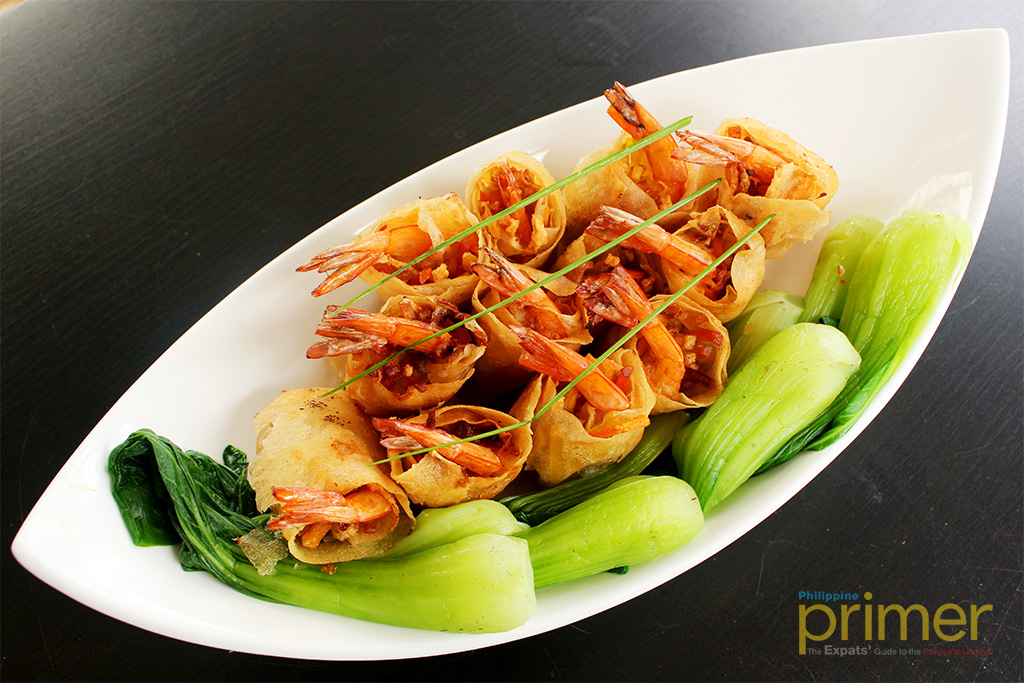 Lumpiang Hipon
Their Lumpiang Hipon (shrimp spring rolls) give you a taste of the sea that's just as fresh as their tanigue. Fresh wild prawns are wrapped in rice paper with root vegetables which you can enjoy after a quick dip in soy garlic vinegar. It's good enough by itself, but we recommend you stay for the next dish.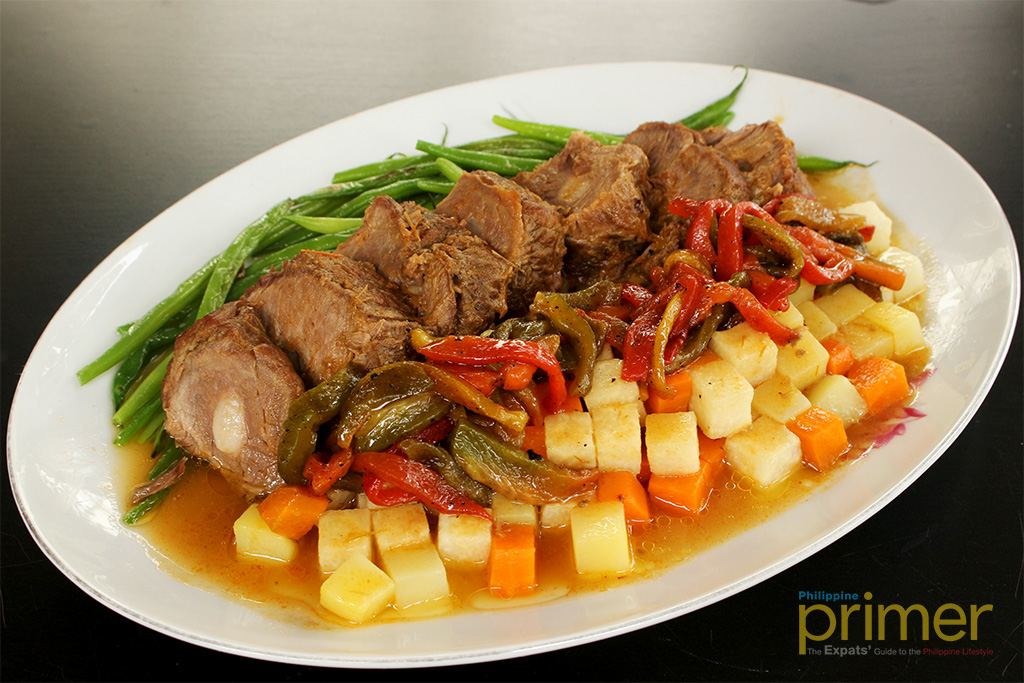 Milagros Mechado
The star of the show is the Milagros Mechado, an heirloom recipe that's been tweaked by the chef to suit his taste. It's a true Filipino dish that brings together a slow-cooked beef sirloin in tomatoes with larding and a refreshing side salad.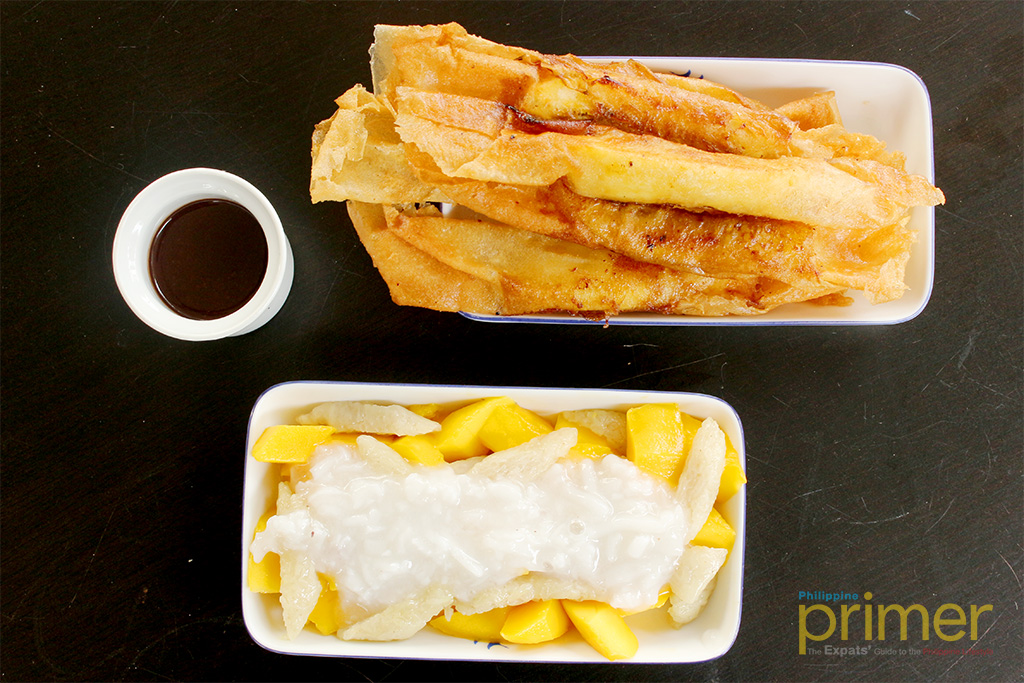 JUST DESSERTS. Mangoes with sticky rice plus a few turon or banana fritters with tsokolate de batirol as a dip and you're good to go.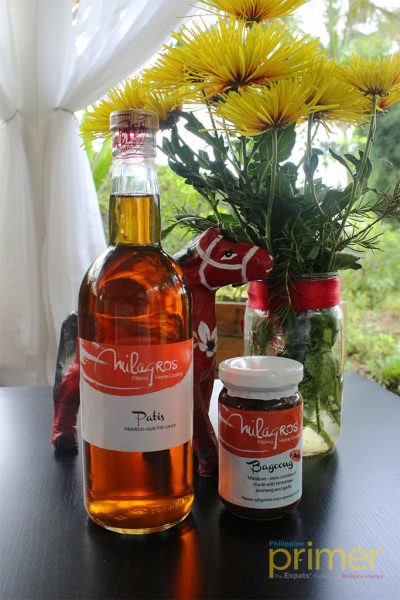 CONDIMENTS. It says Malabon-style fish sauce on the cover, and it is. It's not the smelly kind of fish sauce, though. In case you're wondering, one of their relatives makes the fish sauce, but the tasty shrimp paste is all Milagros. In case you're wondering, yes they are for sale, but can be in limited supply. Best if you ask the people at Milagros Private Kitchen first.
Mechado has this Filipino lunch table appeal that never seems to fade away, and the Milagros Mechado exudes that in bunches. It's sweet, savory, and tasty. Just don't be tempted to ask for the recipe, as the taste you get might be hard to replicate.
You can find Milagros Private Kitchen at 1640 Maglave Dr., Brgy. Guinhawa South, Tagaytay City. Make sure you use Waze if you're having a bit of difficulty finding them. They're a reservations-only private kitchen so it's best to call them at least three days in advance.
You can call them directly via 0917-465-4617 or 0906-204-3248. You can also send them an email at milagroshomecooking@gmail.com. They accept a minimum of 2 with their set menus, but you can customize the menu as you make your reservations.
---
This article also appears on Philippine Primer Japanese Magazine's October issue.
Store Information
1640 Maglave Dr., Brgy. Guinhawa South, Tagaytay City
0917-465-4617 or 0906-204-3248
milagroshomecooking@gmail.com