Amira's Buco Tart Haus in Tagaytay: Delightful Treats On the Go
Amira's is a very familiar name when it comes to pasalubong (take-home) delicacies from Tagaytay, although it's not exactly the namesake of the woman behind its success.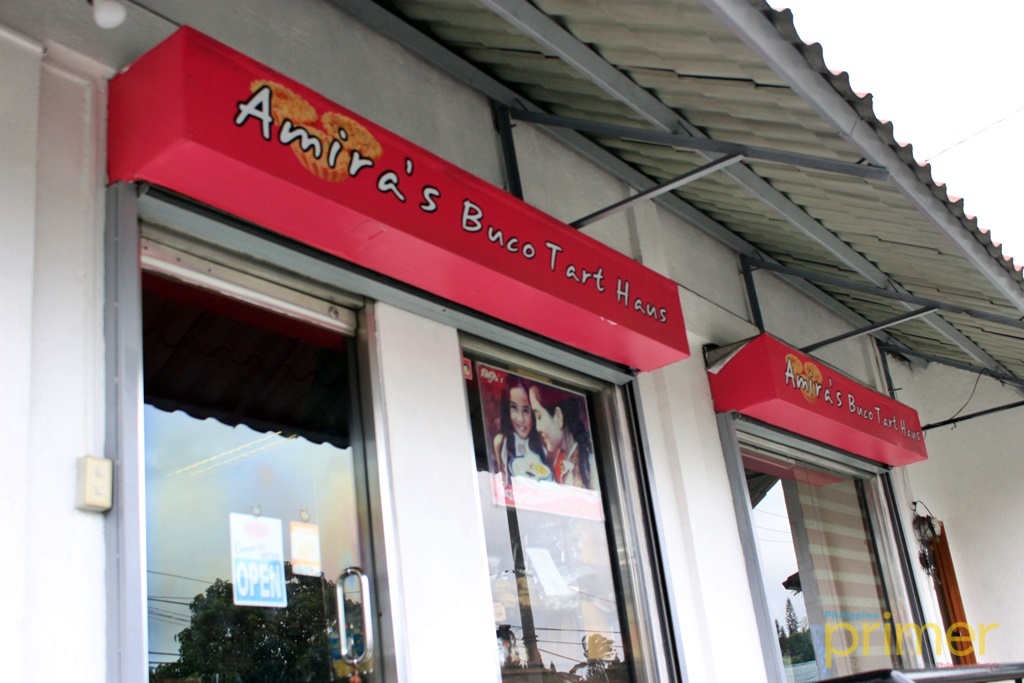 Amira's Buco Tart Haus is a modest store that has a huge selection of sweet treats and other local delicacies.
Started by Virgie Malipol as a home-based business in the 90's, Amira's Buco Tart Haus is now a favorite stopover in Tagaytay for their delicious tarts. They are especially known for their pioneer and best-selling Buco tarts which are made with generous coconut fillings in a creamy and crunchy crust.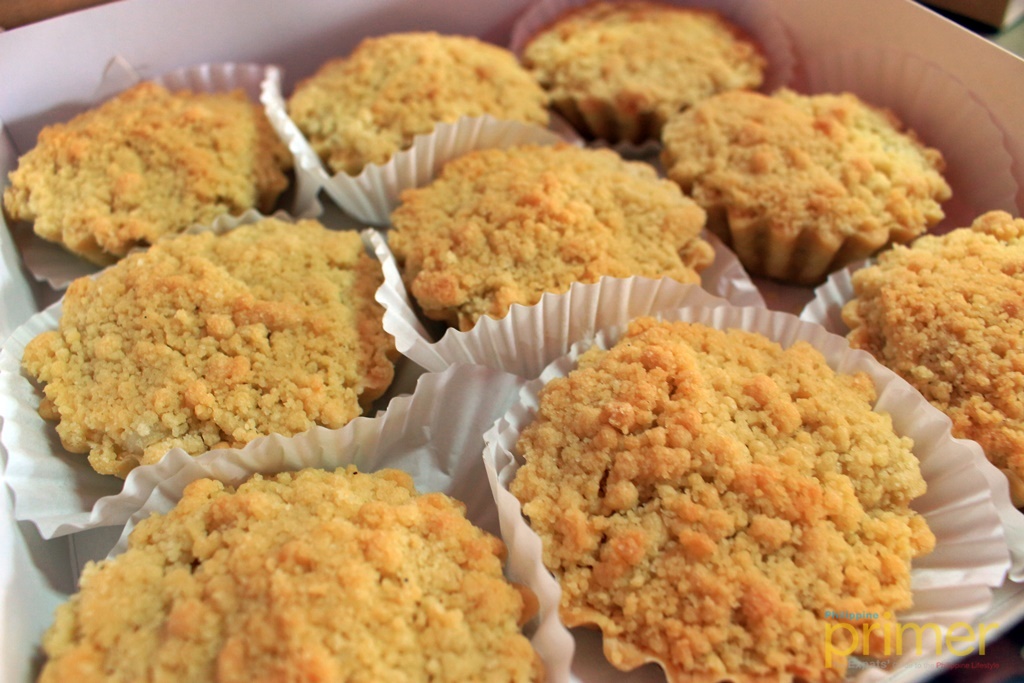 Buco Tarts (Php 200 for a box of 9)
Their various cheese tarts and egg tarts are also a crowd-drawer. Dessert lovers will surely love the luscious flavors of Amira's mango, blueberry and cheese tarts, which are best eaten chilled.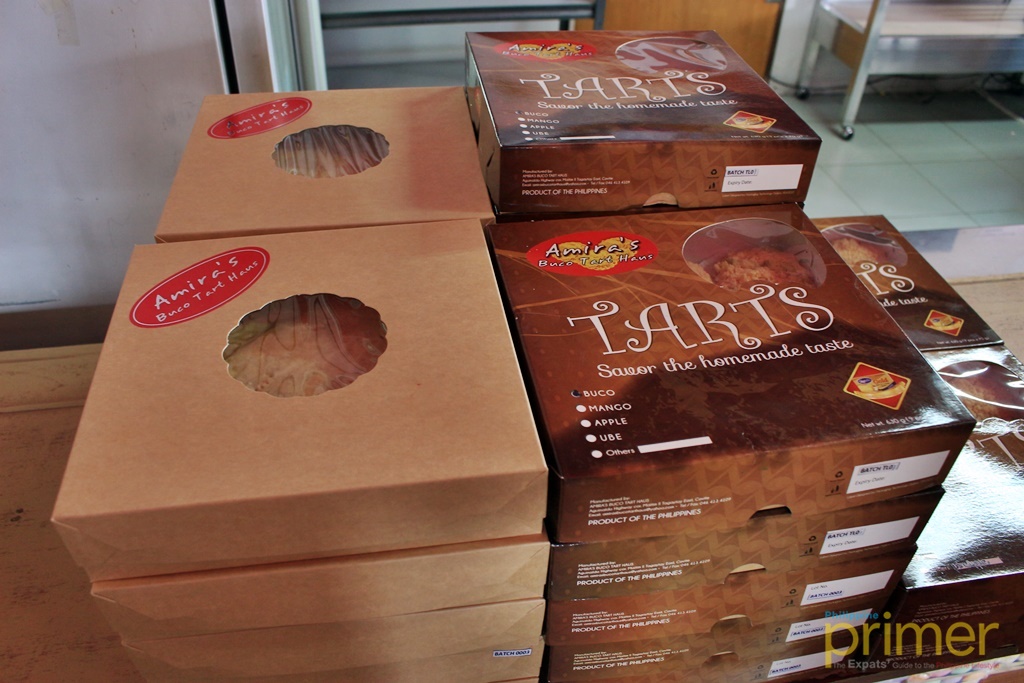 Mango, blueberry or cheese tarts (Php 180 for a box of 9)
Be sure to also check out the OTOP (One Town, One Product) product shelves at Amira's, showcasing a huge selection of the best of Filipino delicacies from small-town suppliers. You might fancy a jar of Oatmeal Cookies as snacks while touring around Tagaytay or take home bottles of honey and other locally made spices and sauces.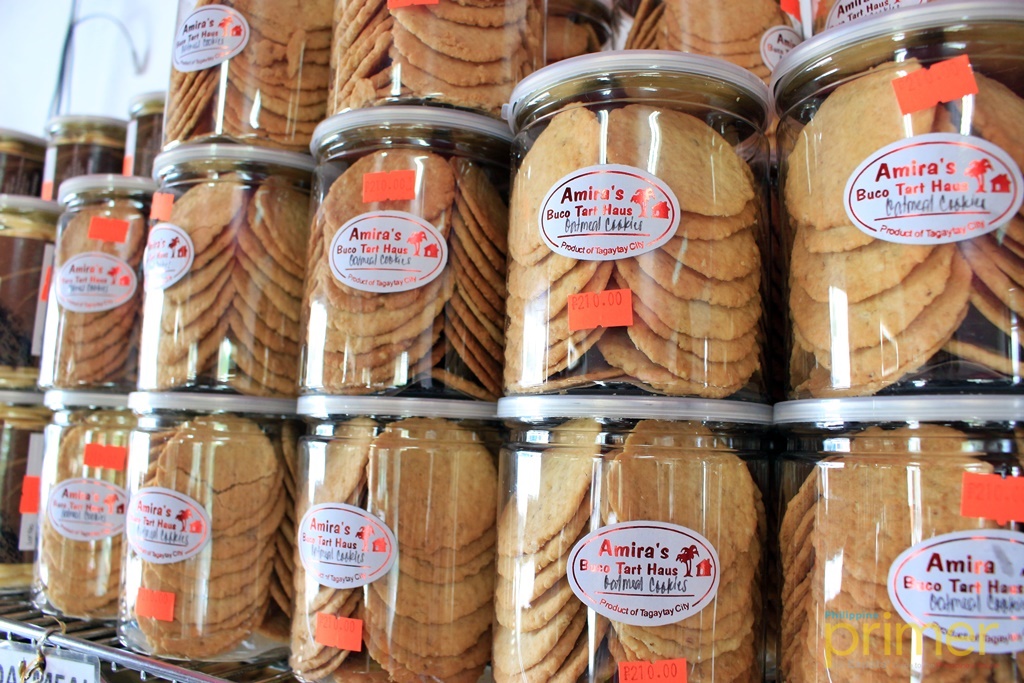 Oatmeal Cookies (Php 210)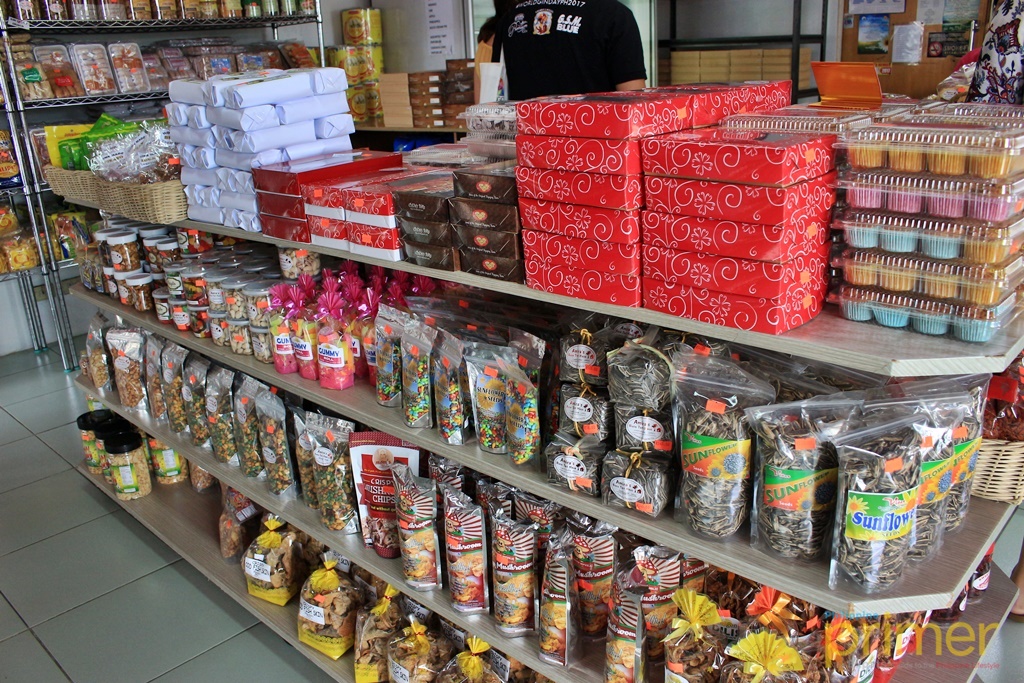 This small store has many delicious treats to choose from!
A small store like Amira's can't be overlooked with its bright pink signage. It can be spotted along Aguinaldo Highway corner SVD Road, just a few minutes away from Pink Sisters Convent in Tagaytay.
---
Written by Rizelle "Rei" Leaño
General Information
Aguinaldo Highway Cor. SVD Rd., Barangay Maitim 2nd East, Tagaytay City
0916-360-2849
7 a.m. - 7 p.m. (Mon. to Sun.)
order@amirasbucotart.com