Teppan 101: Hibachi Grill and Performance Cooking at Subic
The concept of the restaurant is based on a hibachi grill, a charcoal brazier traditionally used in Japanese households, which is now more widely used in performance cooking.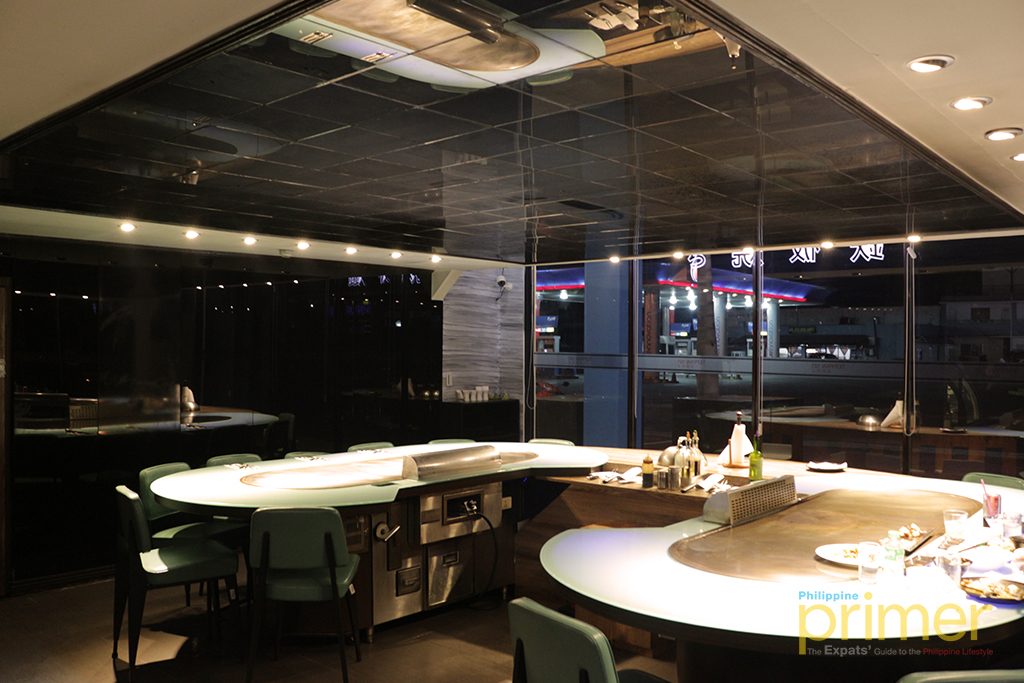 Teppan 101 has a big hibachi table on the first floor where up to 15 people can sit and have front row seats at the most exciting teppanyaki grill in town!
Inside Teppan 101, expert hibachi chefs perform impressive cooking exhibitions on a flat grill in front of the customers. Opened in 2013, the restaurant's teppanyaki concept remains fresh, new, and unique in the area so you will surely not get bored.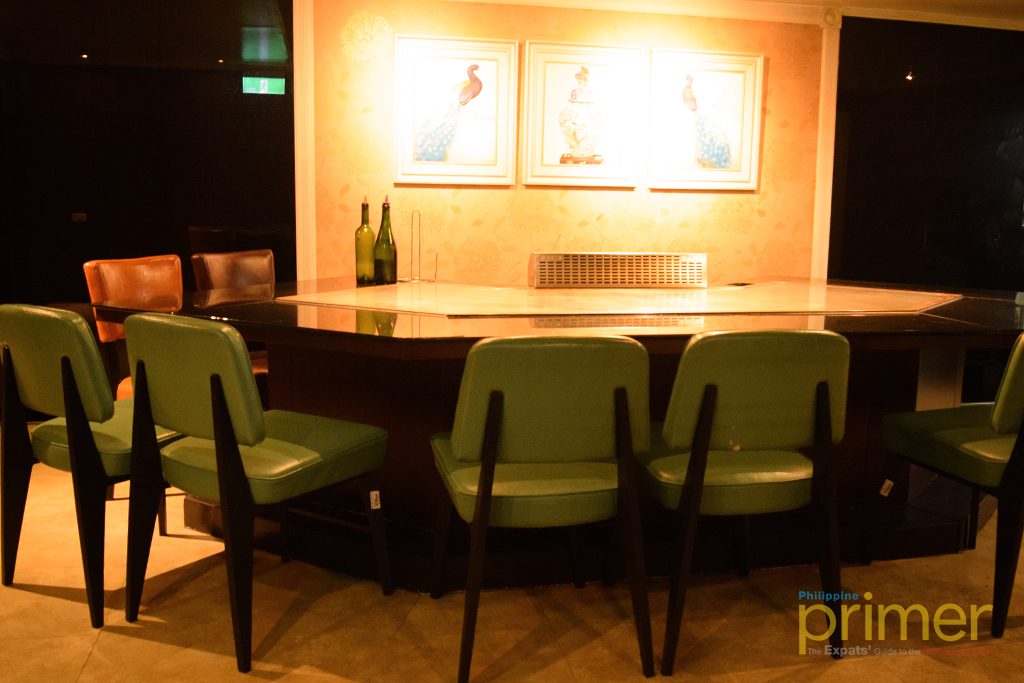 Their VIP room is subject to availability and has a required minimum order of Php 5,000.
Located in the same building as Le Charmé Suites, Teppan 101 has a private VIP room, a gaming area ideal for groups of friends, and the Charme bar for drinks and socializing. Since Le Charmé is a specialty hotel for triathletes, the restaurant also has a lounge area for watching race updates or sports broadcasts. Additionally, the hotel has an exclusive Teppan 101 bistro accessible only to hotel guests.
Also read: Le Charmé Suites in Subic: A Place for Active Travellers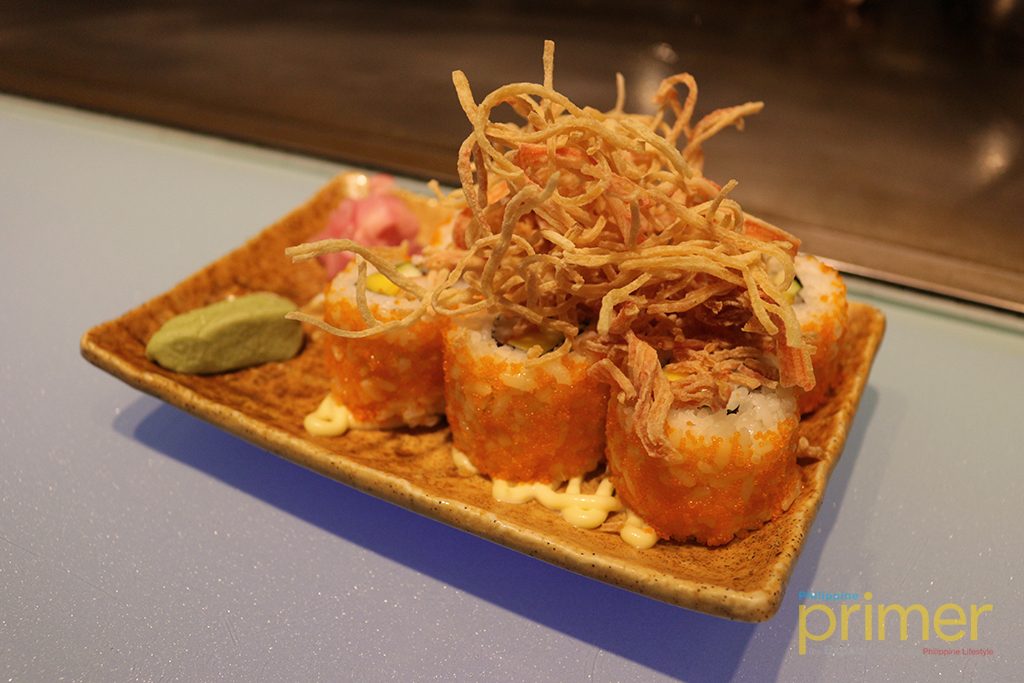 Crispy Kani Maki (Php 279)
The highly skilled chefs of Teppan 101 will cook your dish to your liking
The restaurant is owned by a Taiwanese master chef who trains each teppanyaki chef to the highest of standards. Each Teppan 101 chef is eager to please every customer with their cooking expertise and exhibition. The outcome is food that is not only an art but also a performance.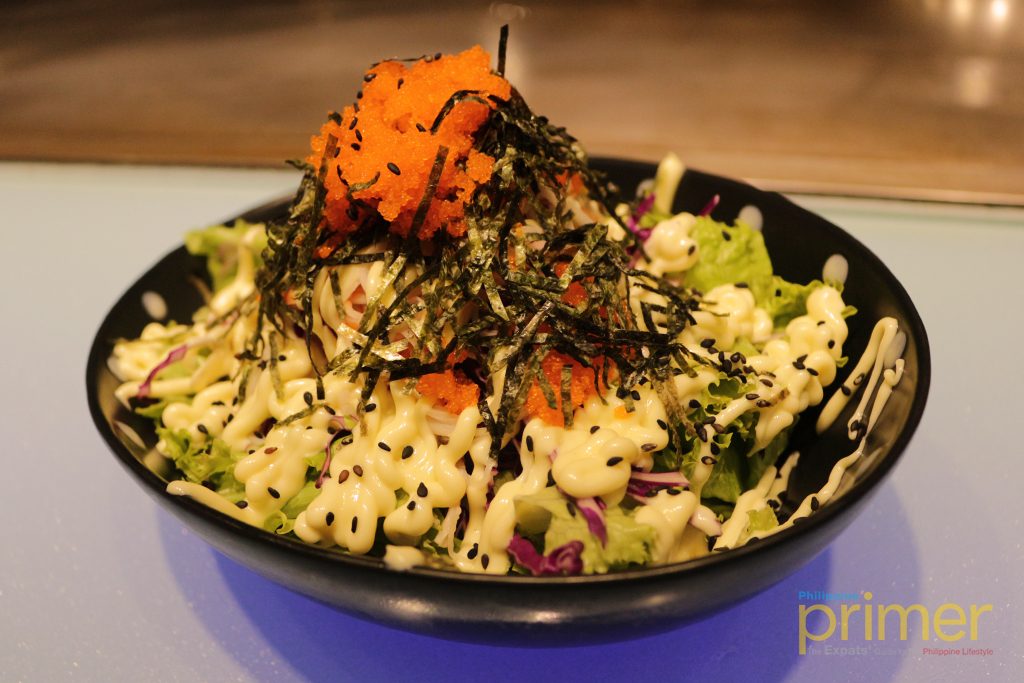 The Kani Salad (Php 139) is one of the dishes in their vegetarian menu
Executive Chef Jester Malvar shared that their dishes are surf-and-turf, wherein seafood is paired with red meat. With beef from Argentina and seafood from Bataan, expect no less than the best Asian fusion dishes in town.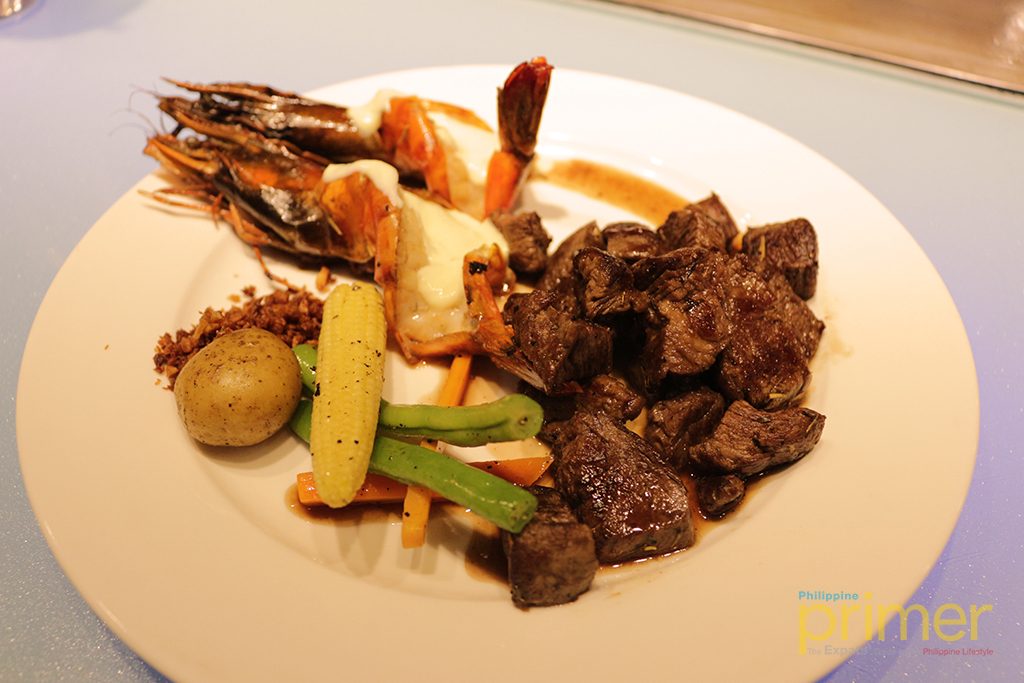 Surf and Turf Combo (Php 500) paired with your choice of potato or rice
Enter into the world of performance cooking with delicious teppanyaki and surf-and-turf fusion cuisine at Teppan 101 in La Terraza Building, 1131 Palm St., Subic Bay Freeport Zone.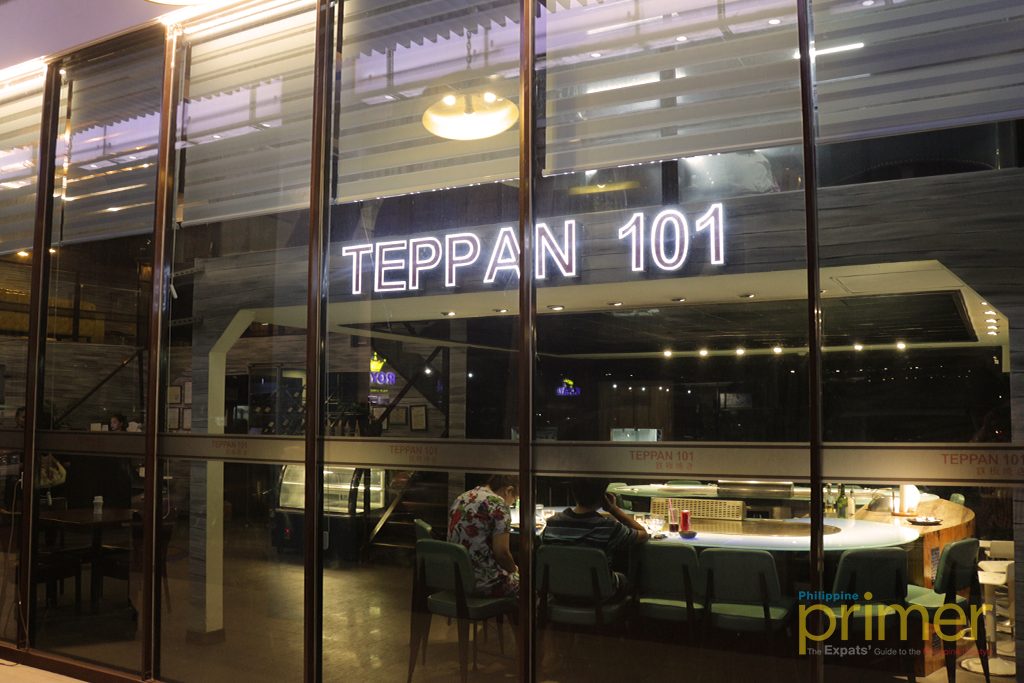 ---
This also appears in Philippine Primer Japanese Magazine's July 2018 issue.
General Information
G/F La Terraza Building, 1131 Palm St., Subic Bay Freeport Zone
047-250-0870
11 am - 10 pm
reservations@teppan101.com