Toastbox: Southeast Asia's well-loved foodie destination
Toastbox, under the same family with BreadTalk, is a popular Singaporean restaurant chain that has become a favorite breakfast (and more!) destination in Asia including Manila.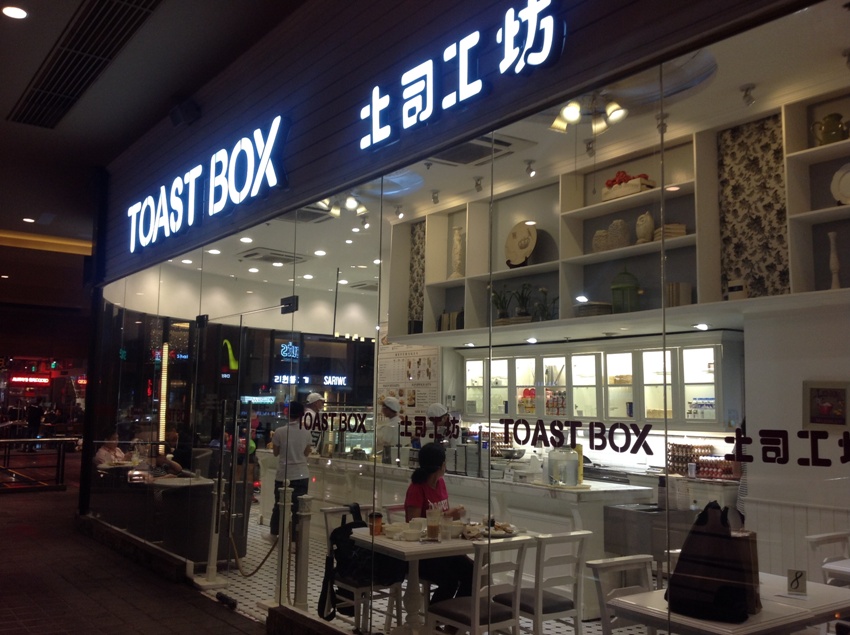 It currently has six branches in major key shopping and commercial districts in the metro serving traditional and well-loved Singaporean and Southeast Asian cuisine, from the famous 'chicken hainanese rice' to the aromatic 'kopi'.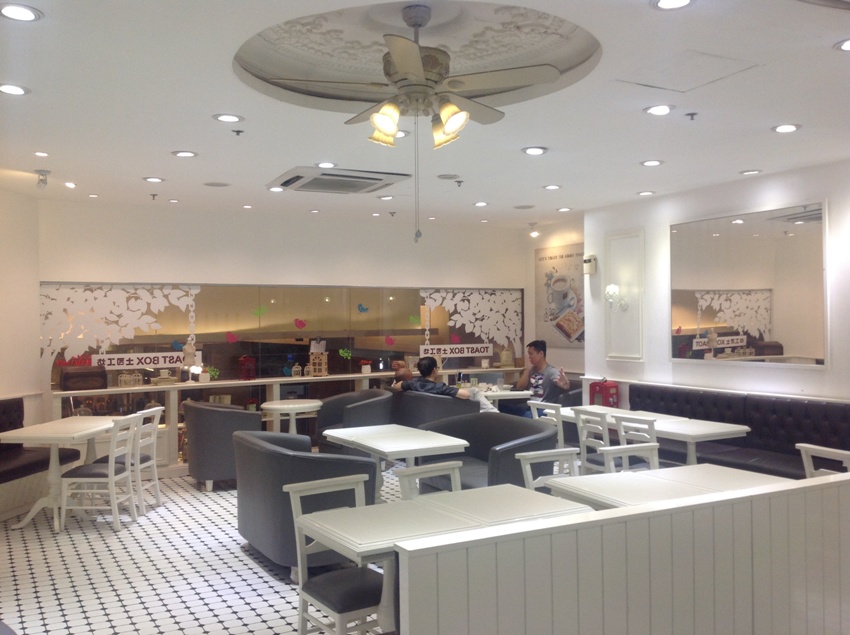 The restaurant's design is very relaxing with its light gray hue combined with white color scheme. It also has some nicely done floor patterns, glass walls and mirrors that make the area look even more airy.  The restaurant's total look is clean, simple and modest but definitely stylish in a seamless way. Providing a good side show is the counter area that gives diners the sight of the skillful kopi master as he prepares the 'teh tarik' or pulled tea or the 'kopi tarik' or pulled coffee.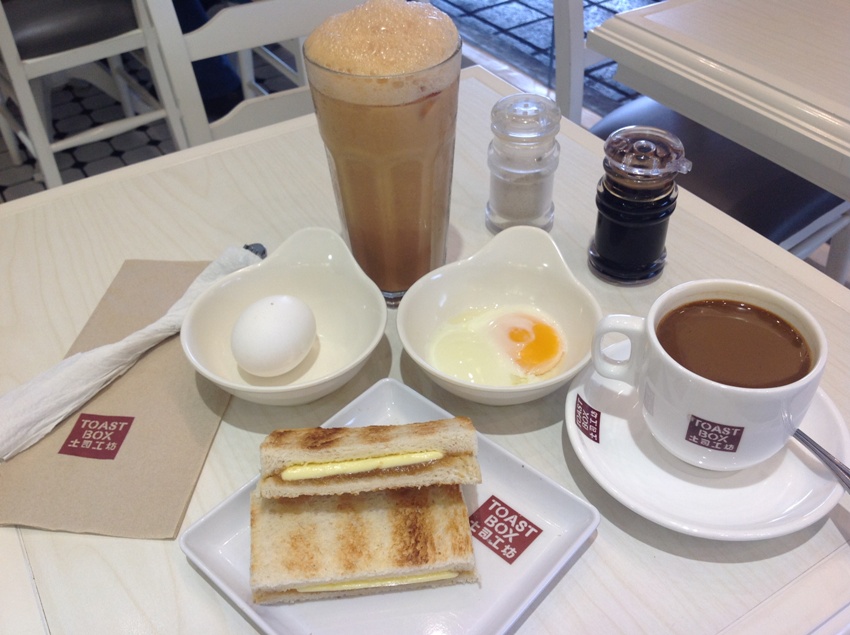 Toastbox serves a wide range of toasts, soups, rice meals, noodles, tea and coffee. The Kaya Toast Set (P150) comes with crunchy toasts filled with kaya, a creamy and sweet jam made from honey and butter, 2 soft boiled eggs (one is served uncracked) and a choice of kopi (coffee) or teh (tea) with condensed milk. This delightful and heartwarming snacks treat is more enjoyable to eat the traditional way – with the toast dipped in egg yolks added with a drip of soy sauce and a dash of pepper.
Their signature Coffee or Kopi (8oz P90, 12oz P95, and cold P105) is made from the authentic Nanyang Kopi of torrefacto beans while their signature Iced Tea or Teh (8oz P90, 12oz P95 and cold P105) is a tangy milk tea with fizz on top.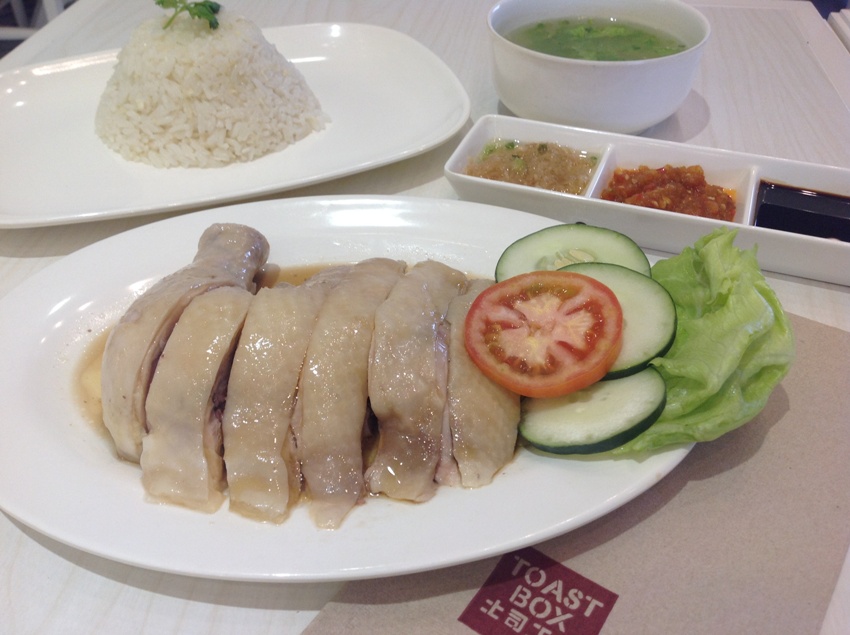 A Singaporean-inspired restaurant is not complete without the Lion City's staple comfort food, the Hainanese Chicken (P 259); Toastbox's authentic version is soft and juicy steamed chicken which blends well with the flavorful and tasty ginger and spring onion sauce served with ginger-infused rice and warm chicken soup.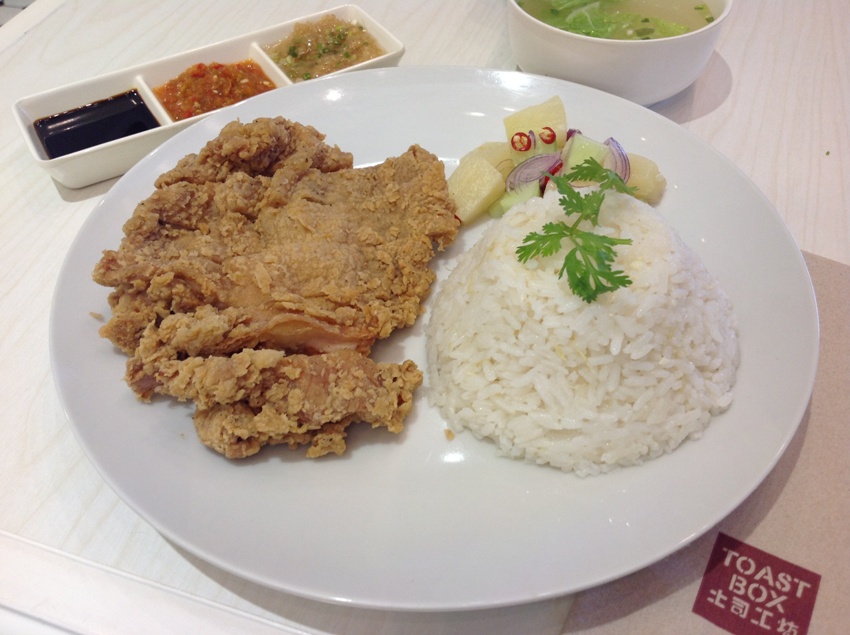 The other version is the Hainanese Chicken Chops (P259) that has fried deboned chicken instead of steamed.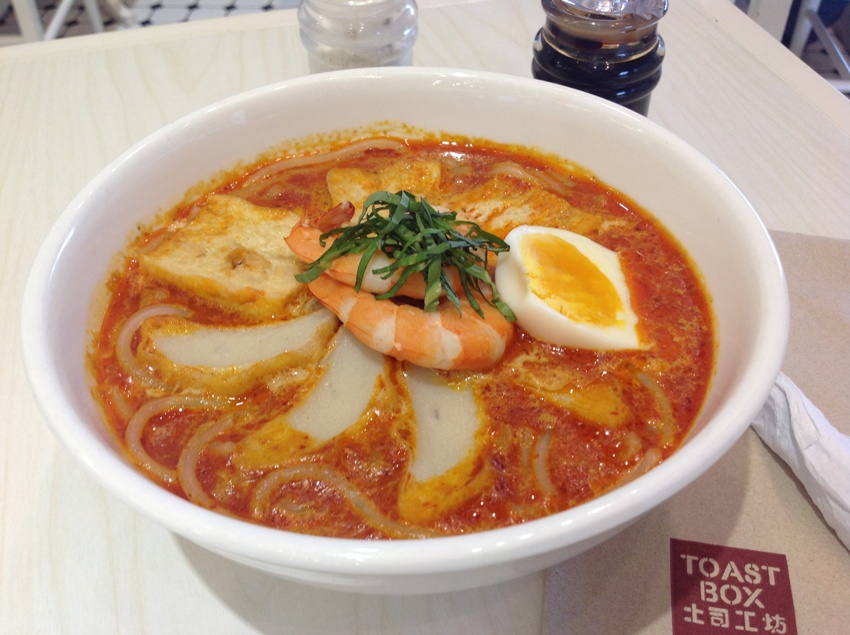 If you fancy a soup with a distinct flavor, they have the Asian favorite Laksa (P235), a hearty and aromatic seafood coconut soup with shrimp, fried tofu and fish cake topped with bean sprouts and dried basil.
Inspired by the local culture of Singapore, Toastbox is your one-stop restaurant for that authentic Southeast Asian cuisine fix. Savor their fare now at a branch near you.
–
Article and photos by Adrian Pempena
Edited by Ingrid Soriano
Store Information
G/F, Promenade, Annapolis Street, Greenhills, San Juan, Metro Manila
+632 932 270 0515
10:00am to 10:00pm (Monday to Sunday)
North Avenue cor Mindanao Avenue, Sto. Cristo, Quezon City
E-Commerce Building, 31st St.corner Rizal Drive, Fort Bonifacio, Taguig City
3/F, Greenbelt 5, Legaspi St., Makati City
LG/F SM Aura Premier, Mckinley Parkway, Mckinley Hill, Taguig City
Solenad 2, Sta. Rosa-Tagaytay Road, Santa Rosa, Laguna