Katsu Sora in San Juan: Home of heavenly tonkatsu
Katsu Sora in San Juan is home to premium and authentic tonkatsu that takes you to Japan with its flavors. They offer one of the best katsu experiences you can have in Metro Manila. Aside from their tonkatsu, they also offer other dishes such as ramen, soba, tempura, and much more.
Wood-like shop with table and counter seats
Katsu Sora literally translates to "katsu heaven", and it's all thanks to their deep-fried katsu goodness. They have dozens of branches spread in the Philippines. Katsu Sora uses four types of pork: Spanish Iberian, marbled, American black, and Canadian cherry blossom.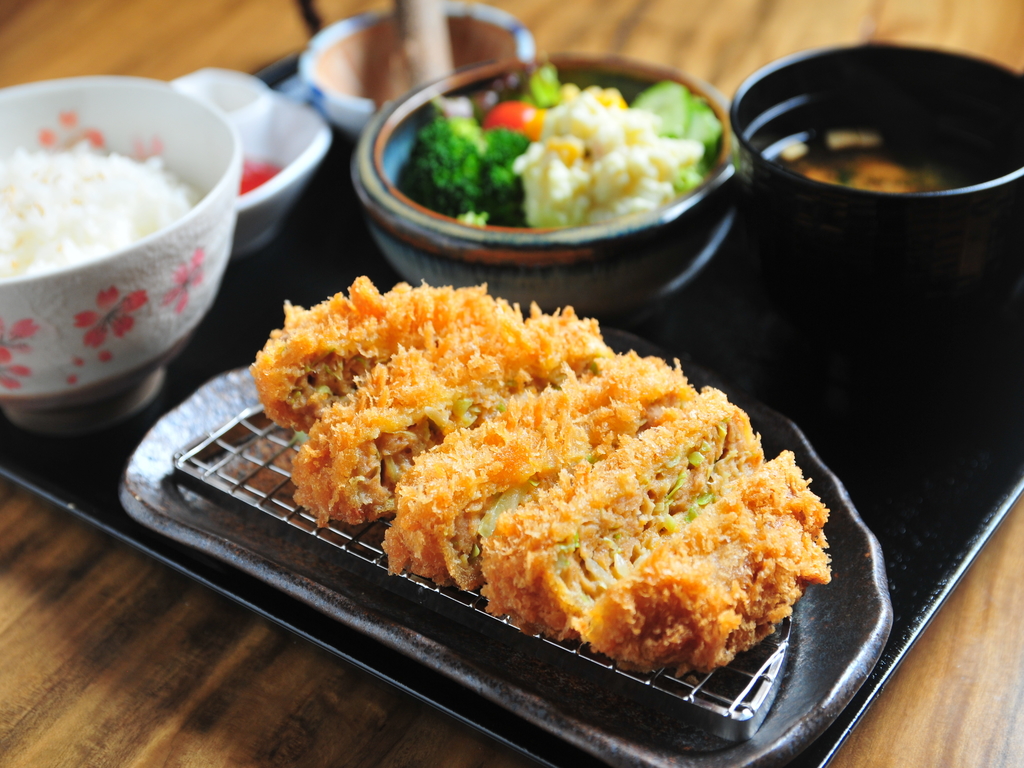 Menchikatsu set (Php 350)
Oroshikatsu, Grated cut set (depending on the type of pork P 395 to P 695)
Each type of pork is tender yet still retains certain traits such as the fineness of its fibers, juiciness, and how much fat is in the meat. Most customers prefer the Iberian pigs which are not too soft and is characterized by its balance of meat and fat, giving it an exquisite chewiness.
Salad bar in the buffet area, fresh vegetables
Buffet lovers can also treat themselves to their buffet bar whenever they order a set, which includes unlimited access to salads, soup, sauces, and rice. Katsu Sora's rice is special, as they use authentic Japanese white or brown rice. If your order their Iberico or the Kurobuta set it comes with their healthy 15-grain Japanese rice.
They are also in the same group with  Hokkaido Ramen Santouka Group, which is why they are located beside the ramen restaurant.
---
Image Sources: Katsu Sora PH

1/F Greenhills Promenade Bldg., Greenhills Shopping Center, San Juan