There's Eat and There's Art at Artesania MNL Café in Maginhawa, Quezon City
If your passion is eating and doing artsy stuff then we've got a perfect spot for you.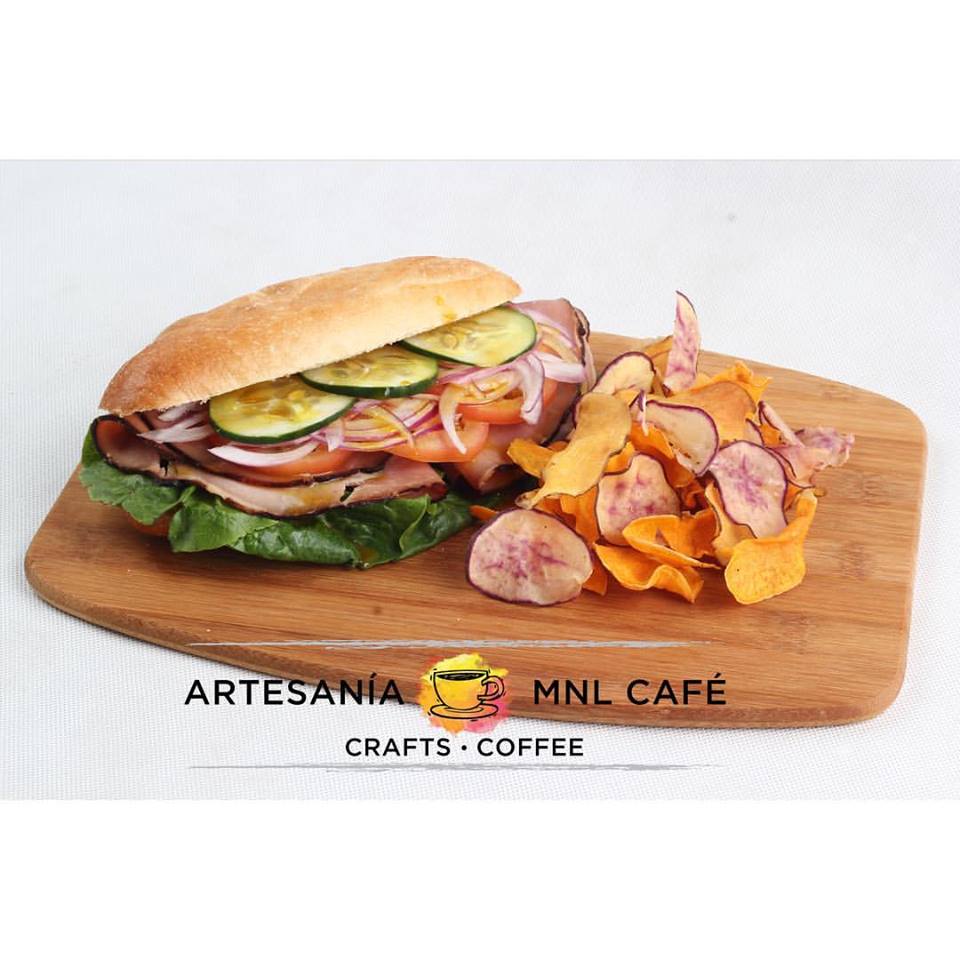 HAMLET (P220). Black forest ham, romaine lettuce, cucumber, tomatoes and onion drizzled with honey mustard sauce.
This coffee shop-slash-art space in Maginhawa called Artesania MNL Café located in Maginhawa Street is your next ideal destination when it comes to grub and crafts. The place is creating a buzz, besides being a restaurant; it also hosts art events and they offer arts and crafts materials such as painting, calligraphy, and the likes. Customers can try all these for a minimal fee to kindle the passion for arts.
For their food, they offer mostly snack favorites, such as sandwiches, pizza, salads, and appetizers. Since they are an art hub, make sure to order their quirky food ideas such as French fries palette, served with a palette of sauces. Also try their Sushi Pizza—something that will truly make you want to visit the place. Plus points for their quirky dish names making you want order more!
Make sure to bring along your artsy friends with you for a wonderful experience you wouldn't want to miss—of course, with food and art!

2/F, 140 Maginhawa Street, Sikatuna Village, Quezon City

11:00 am to 10: 00 pm (Tuesday to Sunday)