The Lost Bread
The Lost Bread is one of Manila's popular stalls along Maginhawa Street that specializes in French toasts and milkshakes. The metro's favorite dessert destination had just opened its flagship dining restaurant called The Lost Bread HQ, a few steps away from their first branch, which is the milkshake bar in Maginhawa StrEAT.
Its name was derived from the French word "pain perdu," a term for French toast. The Lost Bread HQ's modern industrial 2-floor concept restaurant offers a comfortable dining experience with its spacious dining area, bright fluorescent lights and eye-catching wall design with the artistic illustrations of its famous adage "Get Lost and Be Found". The second floor area has few chairs and wooden-long counter. It's a relaxing dining area outside to accommodate more guests especially during peak hours.
The Lost Bread HQ promises to bring out innovative gastronomic adventure, introducing the newly launched comforting dishes, erasing the notion that they are only specializing into milkshakes.
For starters, you can have the Fried Mash Potato Balls (P170) stuffed with nacho beef, cheddar cheese, seasonal microgreens and other succulent ingredients.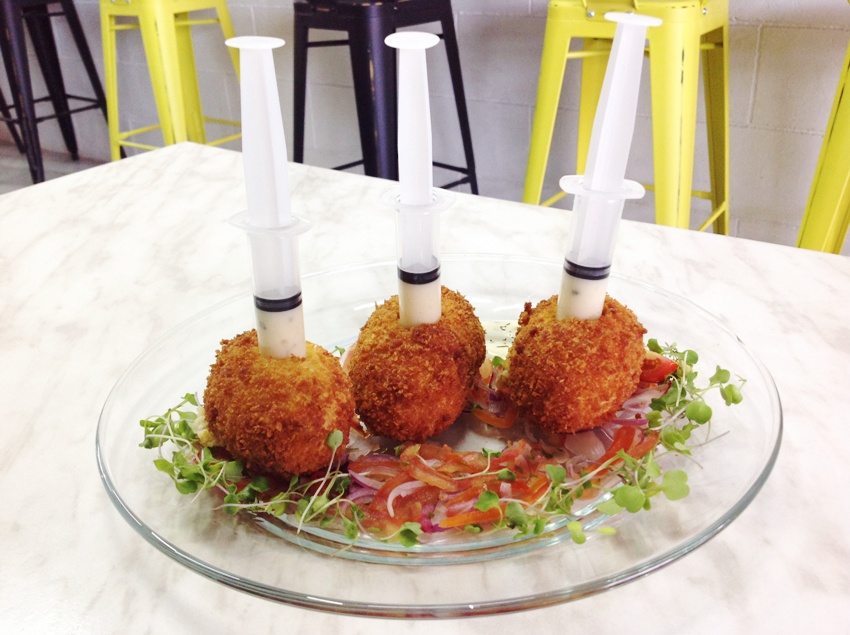 Fried Mash Potato Balls (P170) 
Another recommended menu is the tamarind marinated Sinigang Beef Sukiyaki (P280), a modern-concept risotto rice cooked in sinigang stock which is a mix of Japanese staple sukiyaki and all-time local favorite sinigang that contains French beans, fried kang-kong, sliced red radish and cherry tomatoes.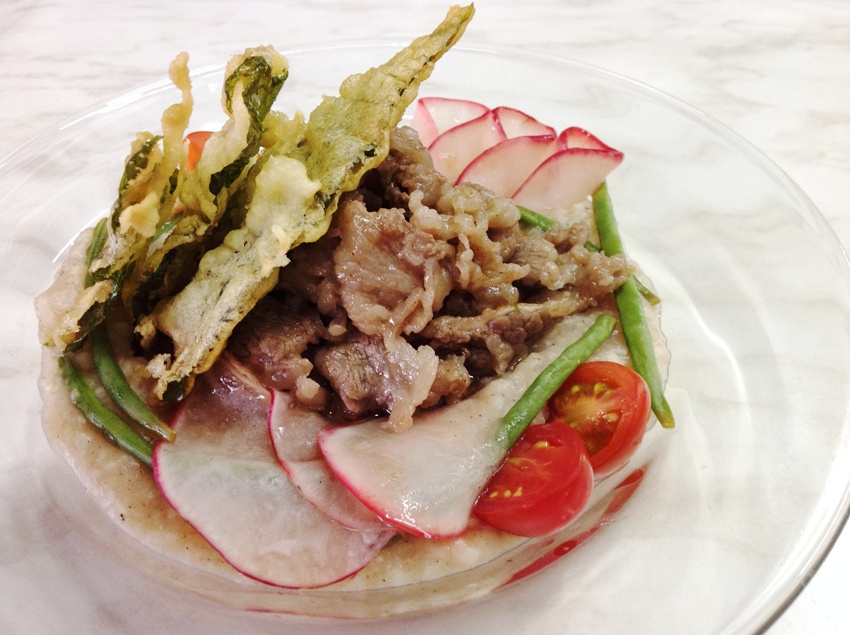 Sinigang Beef Sukiyaki (P280)
Another favorite in the entrée list is the must-try brioche French toast Caramelized Spam (P180), a tasty lightly oiled cooked bread slices topped with flavorful caramelized spam, herbed scrambled eggs, rocket arugula and black and white sesame seeds.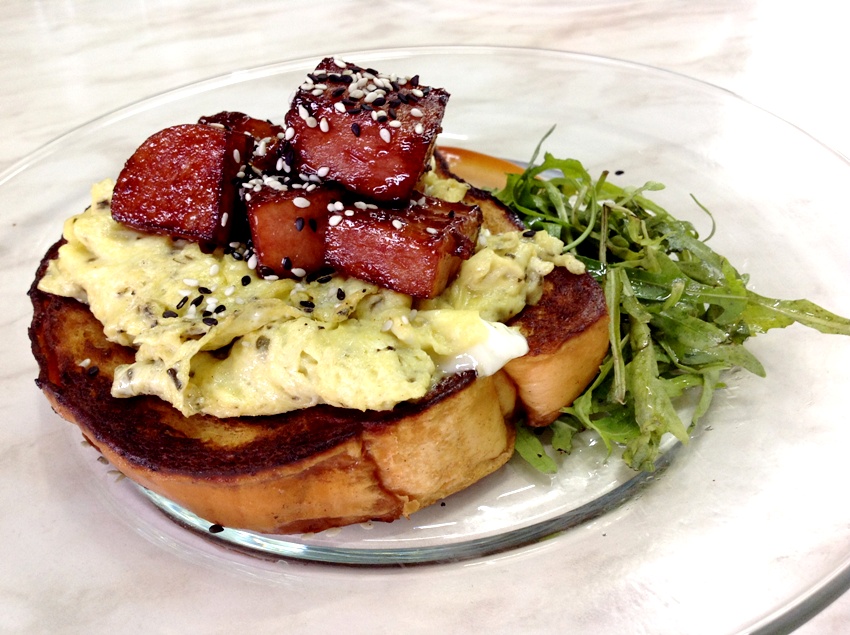 Caramelized Spam (P180)
Cheers to the newest milkshake sensation, the PopShake (P295) loaded with hazelnut chocolate, pistachio nuts, banana flavored popsicle and other yummy saccharine flavorings, and their refreshment Soda Pop (P180) that contains mango puree, vanilla and strawberry popsicle. There are more choices from its variety of shakes and crafted sodas exclusively available at the HQ.
PopShake (P295)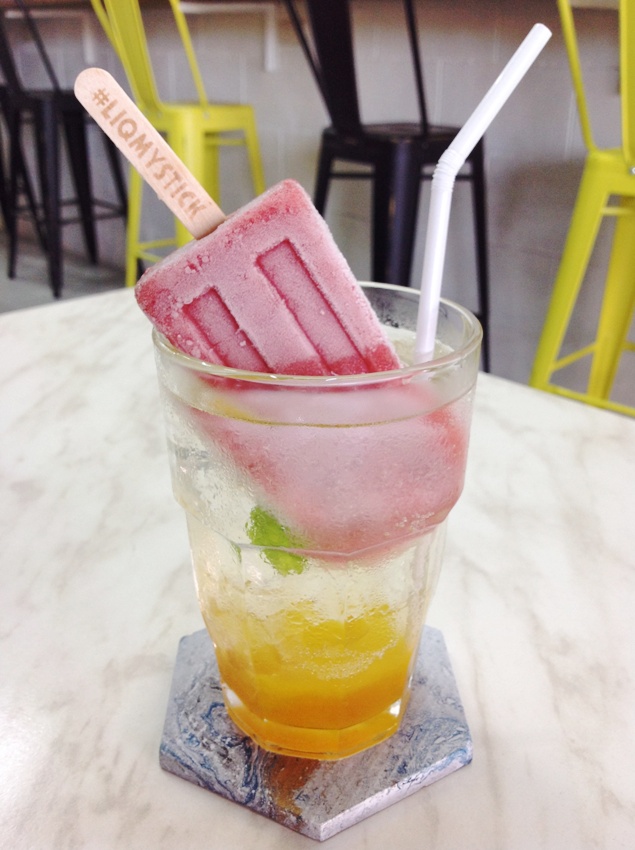 Soda Pop (P180) 
For their celebrated original milkshakes creation , troop to their milkshake bar if you are still yearning for their bestselling milkshakes like the cotton candy topped The Carnival (P99) and the chocolatey delight The Campfire (P150) and Swiss Missed (P120) available for dine-in and take-out.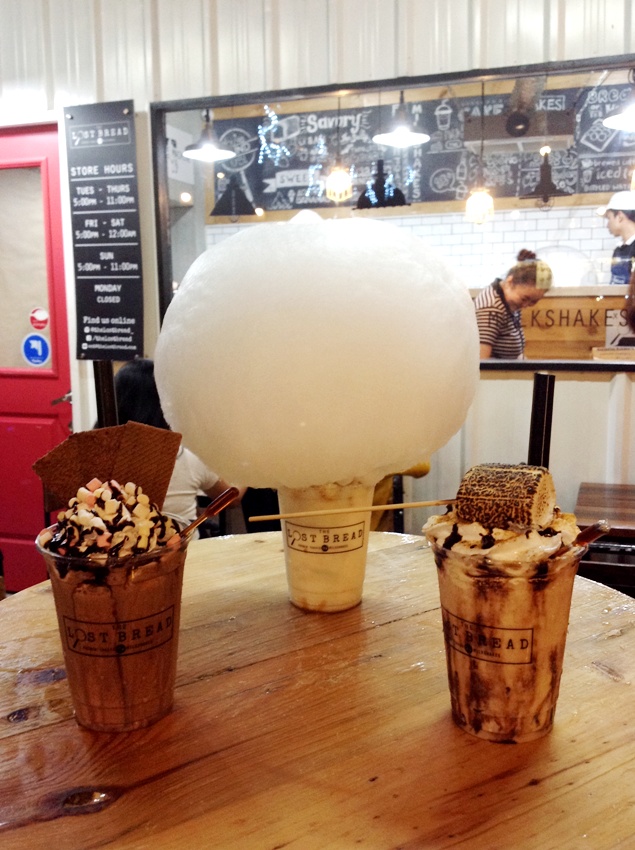 (L-R) The Campfire (P150), The Carnival (P99), and Swiss Missed (P120)
The Lost Bread is a perfect food destination for foodies who are searching for imaginative dishes, playful presentations and flavorful comfort food. It is where guests are treated to a relaxing dining experience.
Article and photos by Adrian Pempena


#91 and #80 Maginhawa Street, U.P. Village, Quezon City

Tuesday to Sunday – 5pm to 11:00pm