The Beef Barn
The Beef Barn at Eastwood Citywalk 2 offers delicious, melts-in-your-mouth Angus Beef from US and thick cut bacon at an affordable price.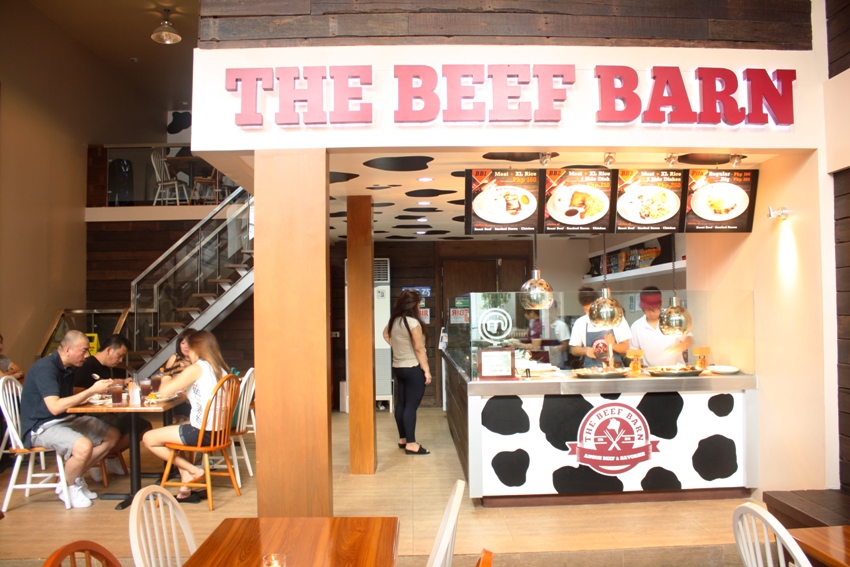 The Beef Barn started as a stall in Mercato in 2013 where they gained most of their loyal consumers. Because of its popularity, they were able to put up their first branch in Eastwood on Dec 30, 2015.
By investing hours of hard work and experimentation, co-owner and head Chef Ivory Yat found the right formula for her famous meats that clicks. Chef Yat was determined to share this to the people to provide them another perspective about beef— that it's fine to be an everyday food.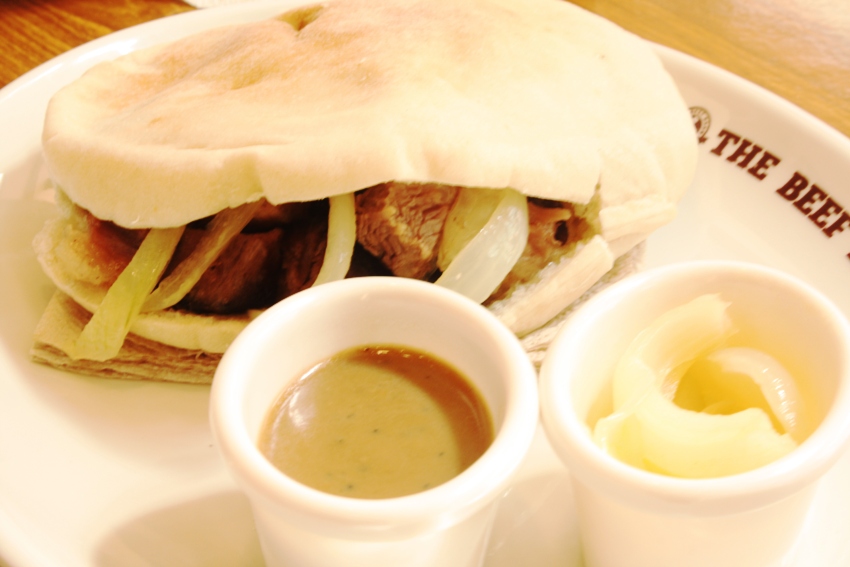 BEST-SELLER. Pita with the famous Angus Roast Beef and Onions
For starters, one can never go wrong with their Pita (P160-Big/P100-Regular), a sandwich-like creation that uses pita bread stuffed with your choice of Roast Angus Beef or Smoked Bacon. The fillings on the pita had the right amount of ratio from one another allowing a right balance of flavours.
Their famous Roast Angus Beef (150php / 100grams or 160php with XL Rice) is cooked to perfection that it melts in your mouth with the perfect marbling— it basically falls apart once it hits your tongue!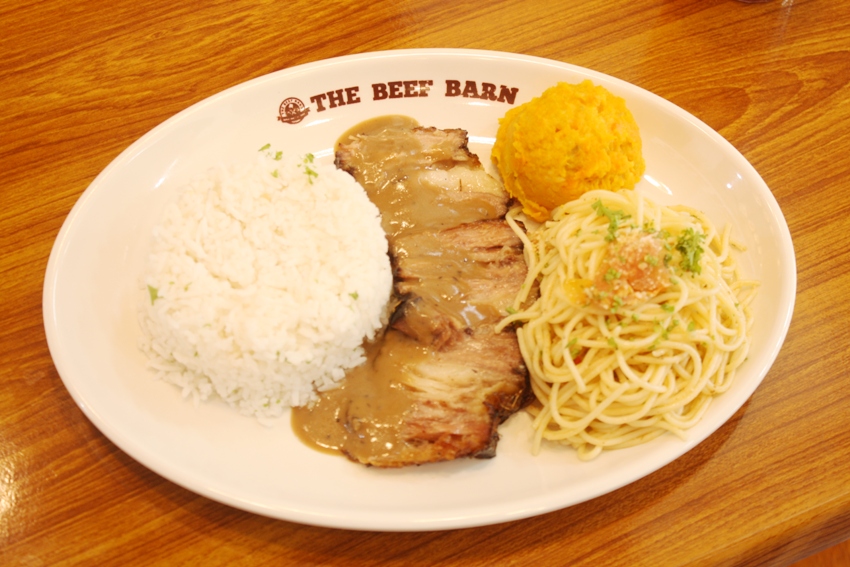 The all-time USDA Roast Angus Beef with rice, mashed carrot, pumpkin, and tuyo aglio olio
The equally famous Smoked Bacon (150php/100 grams or 160 with XL Rice) are thick cut slices of pork that is smoked for 6 hours with local wood chips paired with a sweet pineapple sauce.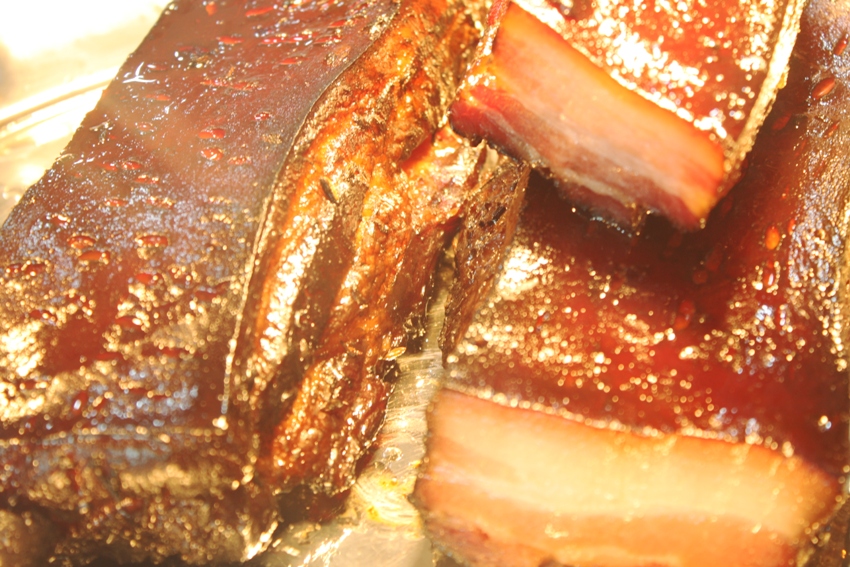 LOOK AT THAT PERFECTION! Slab of Smoked Bacon that are sliced upon order
They also have the quintessential Chicken (160php with XL Rice) and Jelly and Cream (50php per cup) to end your meal.
The Beef Barn's Chicken that's been marinated with their secret sauce
Beef Barn is continually changing people's perspective about beef one bite at a time. Aside from their restaurant in Eastwood, The Beef Barn can also be found at SM Aura's Gourmet Weekend.

2nd Floor, Eastwood Citywalk2, Eastwood City, Libis

11am – 4am, Monday to Sunday