Skunk #20 Cafe: A New Old Find in Maginhawa, QC
Serving specially prepared organic comfort food, Skunk #20 Café is a new old find that opened its gates on 20 Maginhawa Street in Quezon City last July.
Skunk #20 Cafe has opened its gates.
For the frequenters of Maginhawa, the address may sound familiar. The new groovy organic restaurant that is called Skunk #20 Café occupies the space that used to be Green Daisy Organic Restaurant, a restful haven of wholesome dishes and source of organic products.
Now managed by the next generation of organic farmers in the family, Skunk #20 serves quality home-made organic food that's affordable for budget-conscious foodies. They've also made the place more welcoming and accessible by opening the tall wooden gates that obscure the natural idyll. The wide-open gates will surely draw you in, just like it did to us.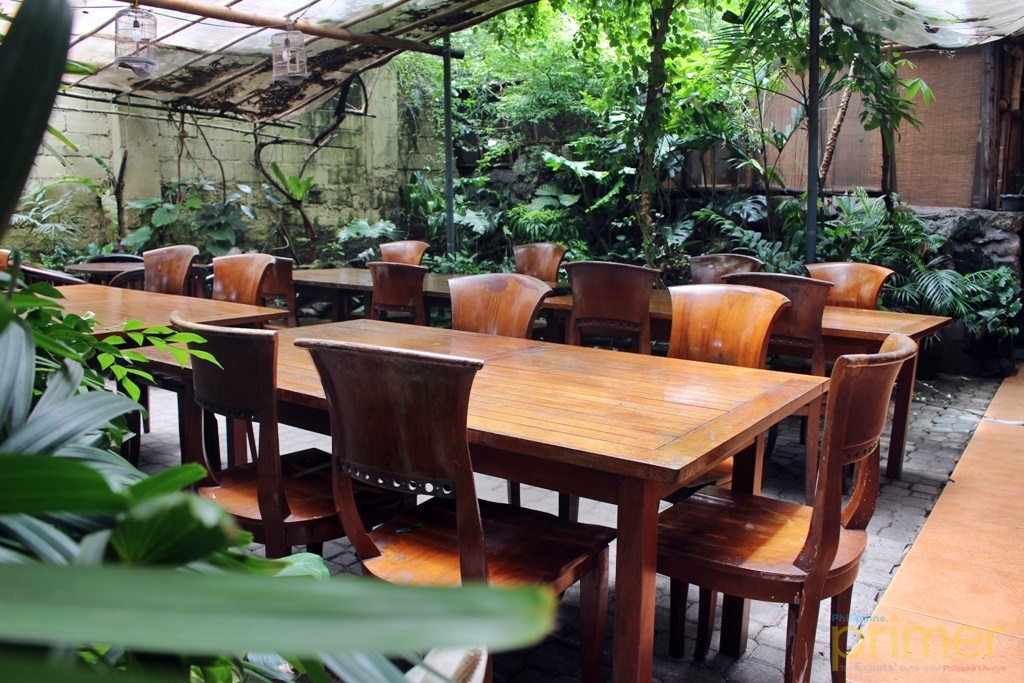 An idyllic dining place.
Whether you're a salad lover or not, you must not miss the chance to try Skunk #20's Gourmet Salad with Green Daisy Vinaigrette. It is prepared with the usual greens, with thin carrot and beet strips, which, aside from making the dish look more colorful, makes it even healthier.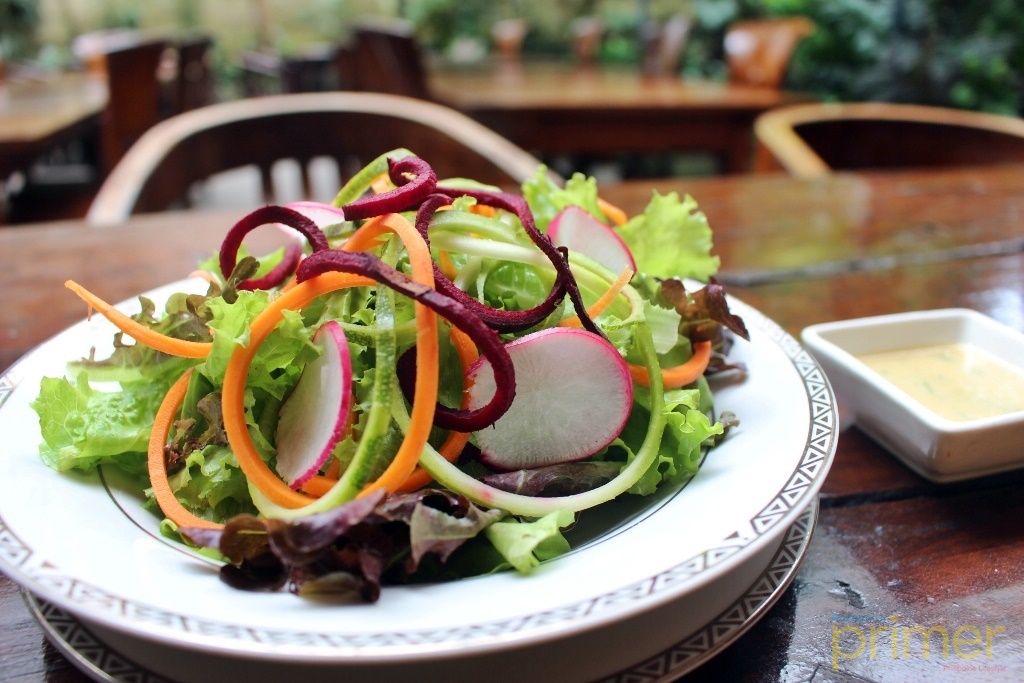 Gourmet Salad with Green Daisy Vinaigrette (Php 120)
If you want a filling meal, try Skunk's Sizzling Sisig, a healthy and palatable rendition of the Filipino favorite. Served with their own chili sauce and topped with home-made chicharon, the mushy and crispy textures create a perfect harmony in this dish. It is best enjoyed with their mixed red and white rice, which is grown and harvested from their own organic farm.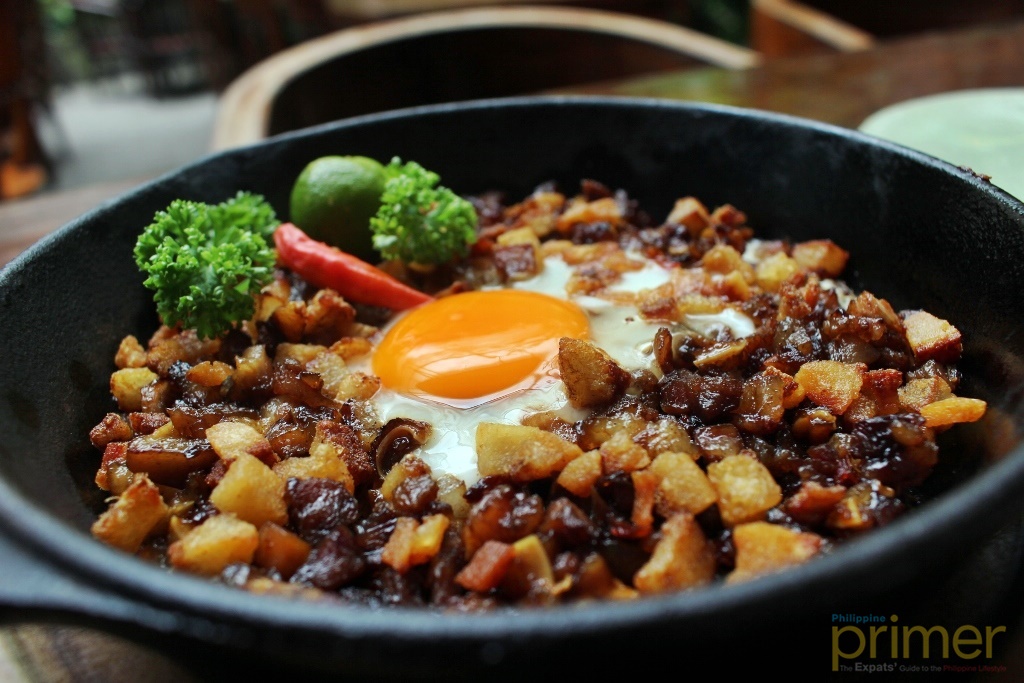 Skunk's Sizzling Sisig (Php 220)
Another of Skunk #20's unique offerings are the health shots. If you want to feel super, they have different kinds of fermented fruit and vegetable drinks that will surely give you more than an apple a day can. For instance, the 3-C health shot, made with cucumber, carrots and celery, not only boosts your immune system but also gives you a strong kick in the process. The Labs health shot, a probiotic drink made with goat's milk and rice water, has a lot of health benefits but especially makes your gut happy. Gulp down your health shot and instantly feel a zing!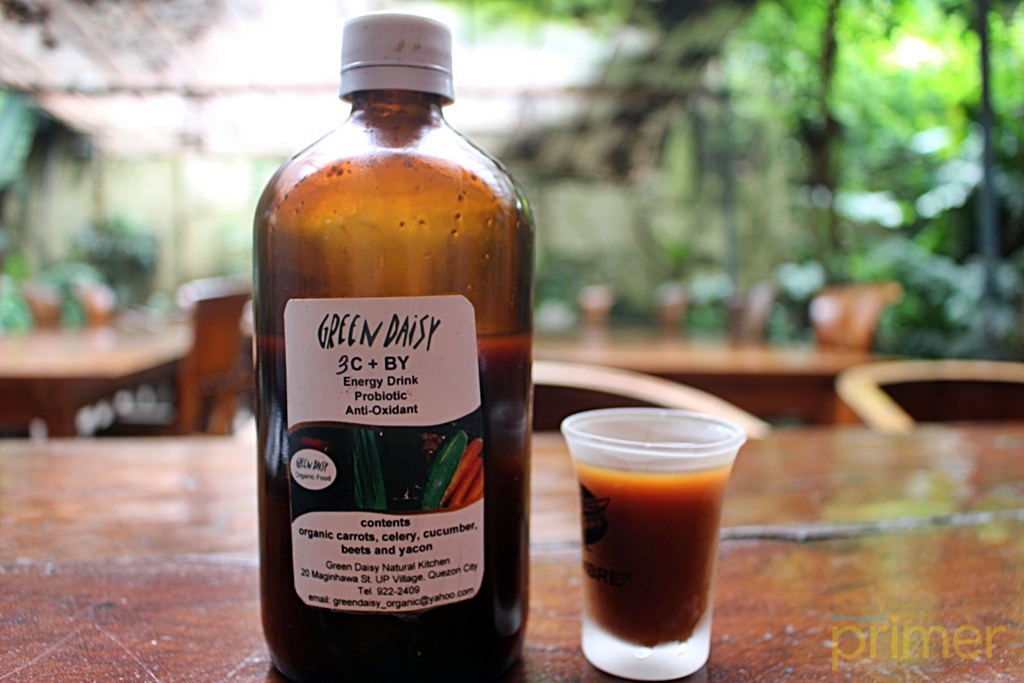 3-C healthy shot (Php 50)
When you walk inside Skunk #20, it's not only the greens and the solid wood tables that will grab your attention. The artworks and painted walls are also unmistakable. Not only is Skunk #20 a place for a nice and healthy fill but also does it harbor an artist-run gallery called Project 20 featuring artworks by different contemporary artists every few weeks. Skunk #20 completely surrenders the art space to them, letting the artists freely express themselves and do whatever they want beyond four-sided art frames.
Even their menu was artistically and wittily hand-drawn by someone in the family.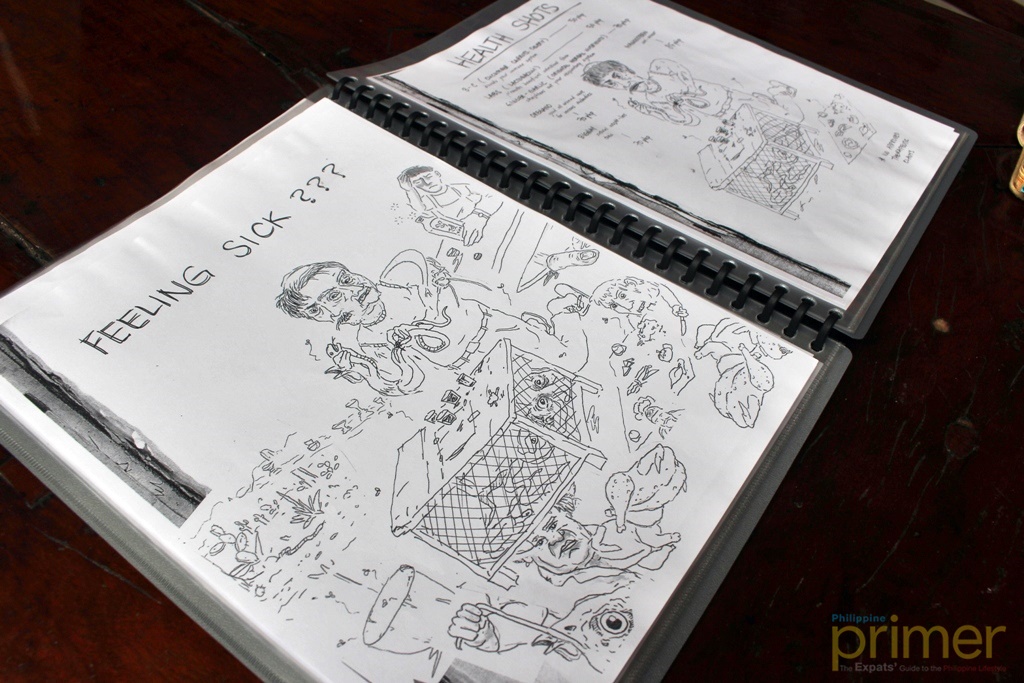 You will enjoy checking every page of their menu.
Art exhibit by featured artists Josh Praxidio and Wes Olayvar.
You can still find the retail corner of Green Daisy Organic at Skunk #20 Cafe, where you can take away many of their organic products and farm goodies like red, black, brown and white rice, chili sauces, probiotic concoctions, fruits, vegetables, meat, and more.
---
Written by Rizelle "Rei" Leaño

20 Maginhawa St., UP Village, Diliman, Quezon City

12 p.m. - 10 p.m. (Tue. to Sat.), 4 p.m. - 10 p.m. (Sun.)