Sambo Kojin
Can't decide whether you want to go Japanese or Korean this time? Why not go both? See Sambo Kojin's buffet offerings and feast on their sumptuous dishes.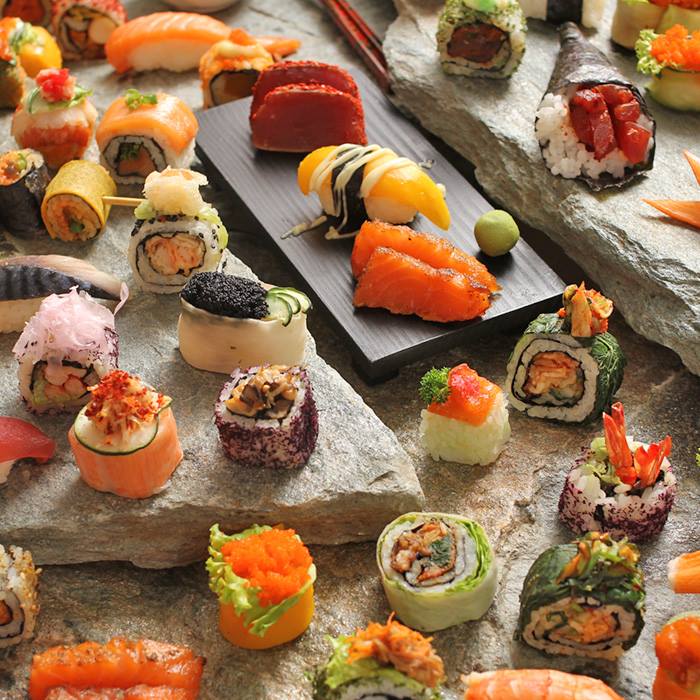 Sambo Kojin's sushi offerings
As you enter the restaurant, you'll be amazed at how large the entire space is. This eat all you can restaurant offers Japanese and Korean cuisine so if you like Asian cuisine best, it's one of the restaurants you should try.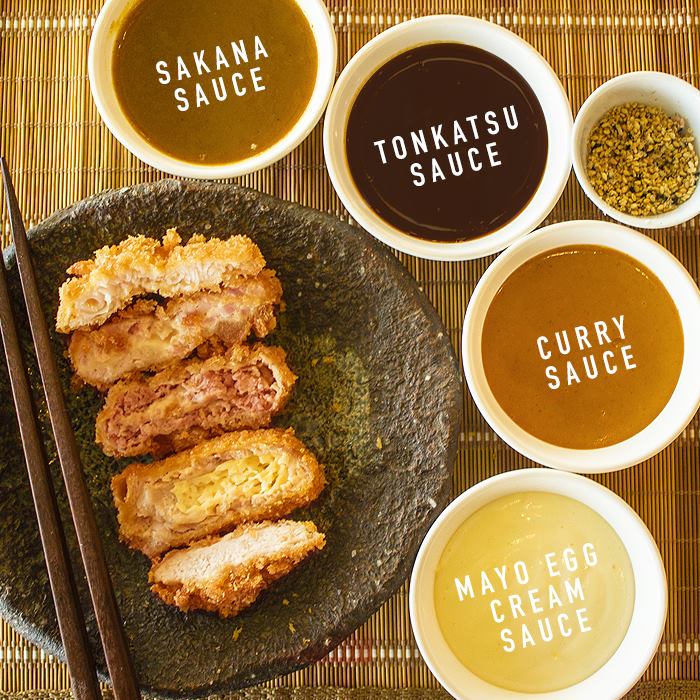 Choose your Katsu sauce
Want some Korean appetizer?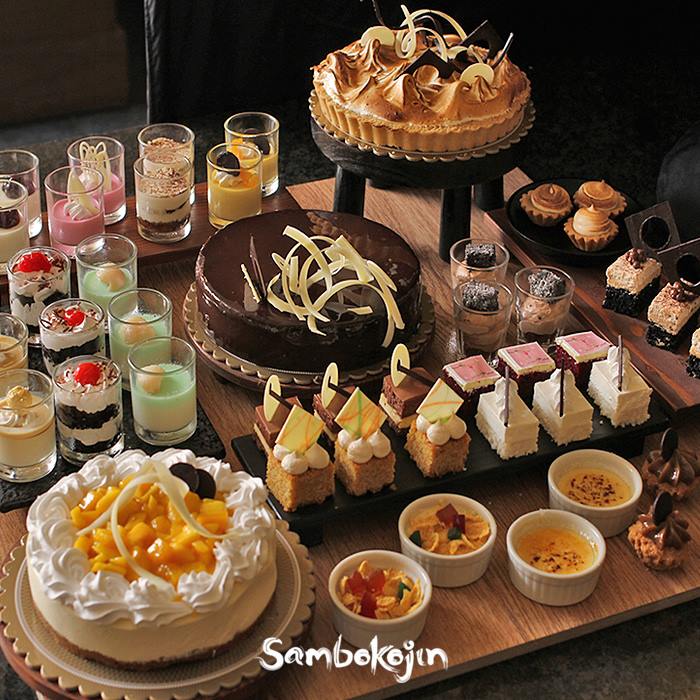 Choose your sweet treat!
Aside from how big it is, they have a very clean and cozy ambience that will make you want to eat more. All of its tables are equipped with smokeless grills so that you wouldn't reek of the smell of the food. They have helpful servers to assist you and make your dining experience as convenient as possible.
A variety of sushi, meat, veggies, and other ingredients are neatly placed in counters. All these are guaranteed authentic so you'll surely taste the real Asian flavor, as if you were in Korea or in Japan. Some of the bestselling Japanese food they have here are Kamameshi, Katsu and Furai. For Korean, they have mainstays such as Chapchae, Bibimbap, and the famous Korean beef stew.They also have a desserts section, ranging from cakes to ice creams. 
Sambo Kojin is one of the all-time favorite places for an event celebration. Come and dine here to experience a great Asian feast!
For buffet prices and operating hours, check out their website to know details for each branch
Details:
Location: Eastwood | EDSA | West Avenue | SM Southmall | SM Megamall
Contact
Eastwood 421-0145, 421-0146
Edsa 726-4466, 726-4520
West Avenue 921-9842, 921-2873
SM Southmall 511-7843, 511-7853
SM Megamall 696-1291 to 93, 0998-997-1290
Website: http://sambokojin.com/
Facebook: https://www.facebook.com/SamboKojin (Sambo Kojin)
Email: sambo.kojin@yahoo.com
All photos are grabbed from Sambo Kojin's Facebook page