Modern Mediterranean: Skewr on Maginhawa St.
Mediterranean cuisine has been gaining steam as of late, yet only a few places in the country can give you Mediterranean food that tastes great, is close to where you live, and doesn't break the bank. Skewr in Quezon City seeks to change that and then some.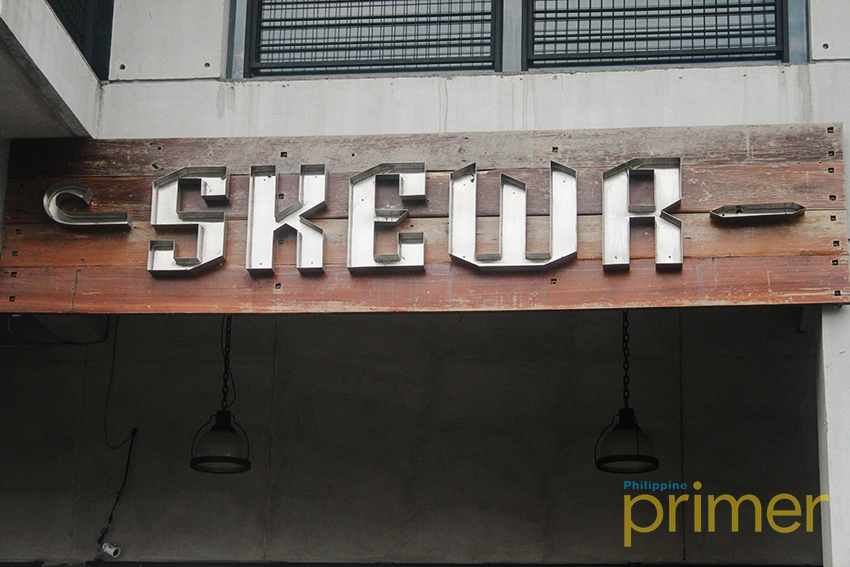 YOUR NEW MEDITERRANEAN FOOD STOP. Skewr takes the best of Mediterranean cuisine and puts their own twist on it.
Skewr got its name from the word skewer: a long piece of metal or wood used to hold food together, usually on a grill. Mediterranean cuisine is known for its meats, and skewers are often used to grill these meats. Skewr takes this idea and runs away with it.
Siblings Marlene and Bee Jay Burog are the ones who gave birth to this new food destination on Maginhawa Street. This small restaurant brings you the best of Mediterranean food that's big in taste, healthy, and affordable.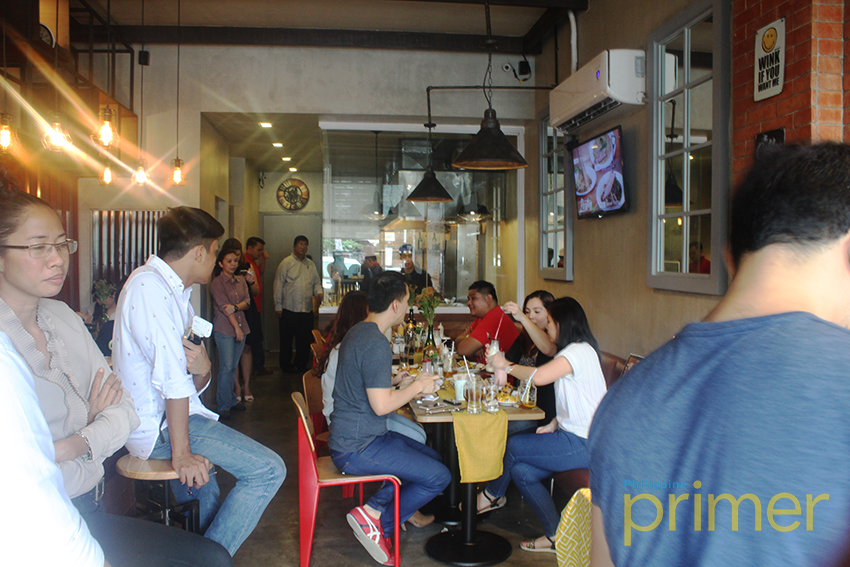 IT'S SMALL, BUT IT'S HOME. Never judge Skewr by its seating capacity, though.
The restaurant itself is quite cozy. It's a place that's good for groups and parties. The décor is rustic yet chic, with bricks lining the walls and table design that fits in with Maginhawa's artisanal theme.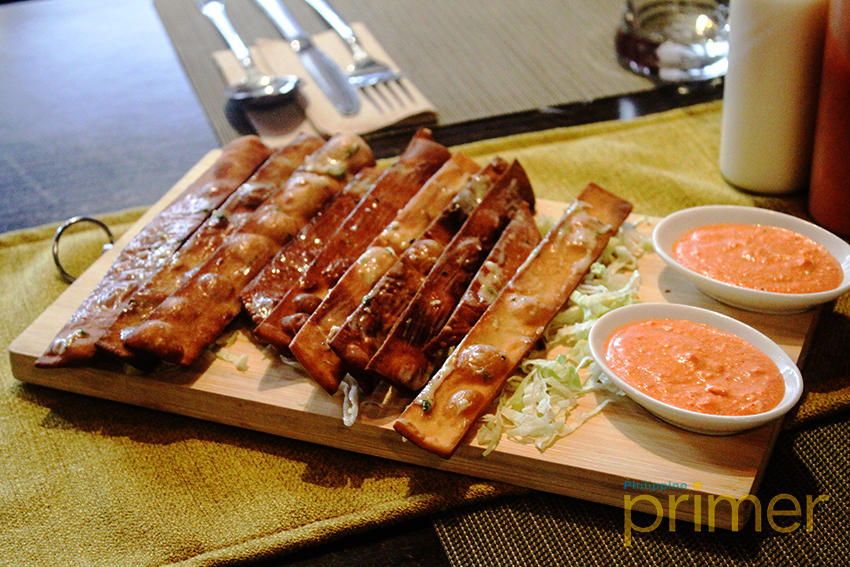 START YOUR MEAL WITH THESE. Pita Strips with Fire Feta dip for only P80.
The best way to start any meal at Skewr is with a plate of Pita strips. These crispy sticks of fresh pita bread whets your appetite, especially when dipped in their spicy Fire Feta dip: a combination of fire sauce and feta cheese.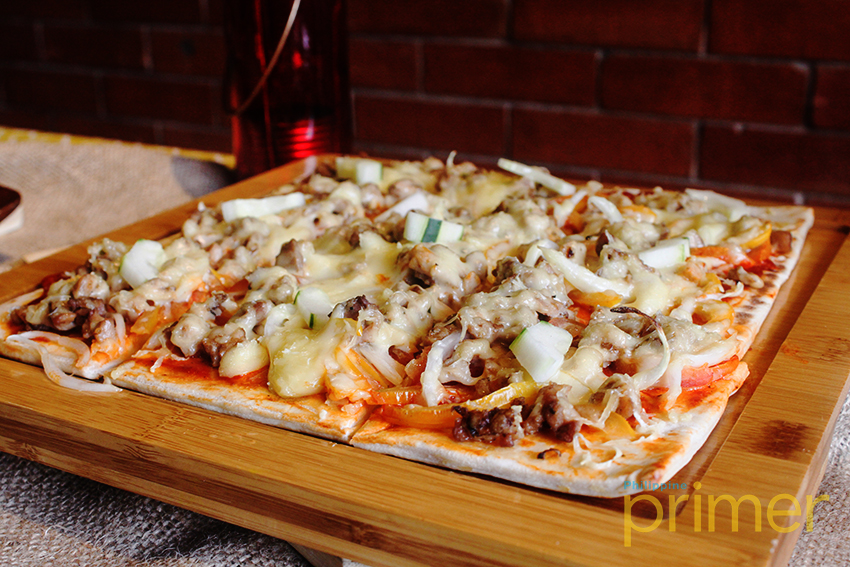 A WRAP, A MELT, AND PIZZA. Most people would stop at these, but Skewr doesn't.
For a quick meal, try their Beef Shawarma Wrap (P130). Get a taste of their signature beef with veggies wrapped in a freshly cooked pita. Not fond of this Mediterranean classic? Then get yourself a Chicken Pesto Melt (P120). Inside your pita sandwich lies chunks of roast chicken with pesto and melted cheese.
For big groups (or really hungry people), there's the Rustic Greek Chicken Pizza (P220). Parties will definitely come to mind when you see and smell this chicken-and-red-sauce combination on your table.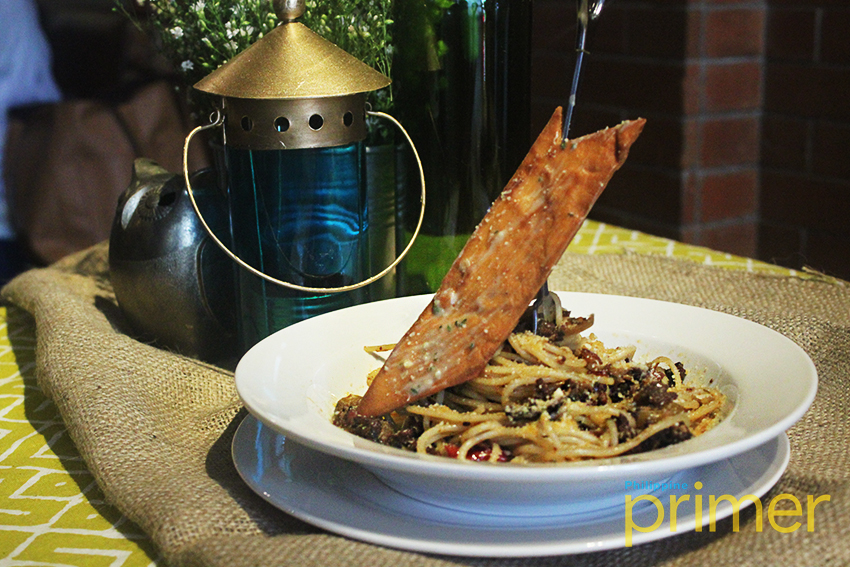 SOME THINGS ARE BEST left to the imagination. Their signature Skewr Pasta for only P150.
Skewr dabbles in fusion cuisine, so it's no surprise that they have a pasta dish with Mediterranean flavors. An oil-based pasta with skewered beef shawarma as its meat is something that's best left to your imagination. Best get a tissue to wipe your mouth.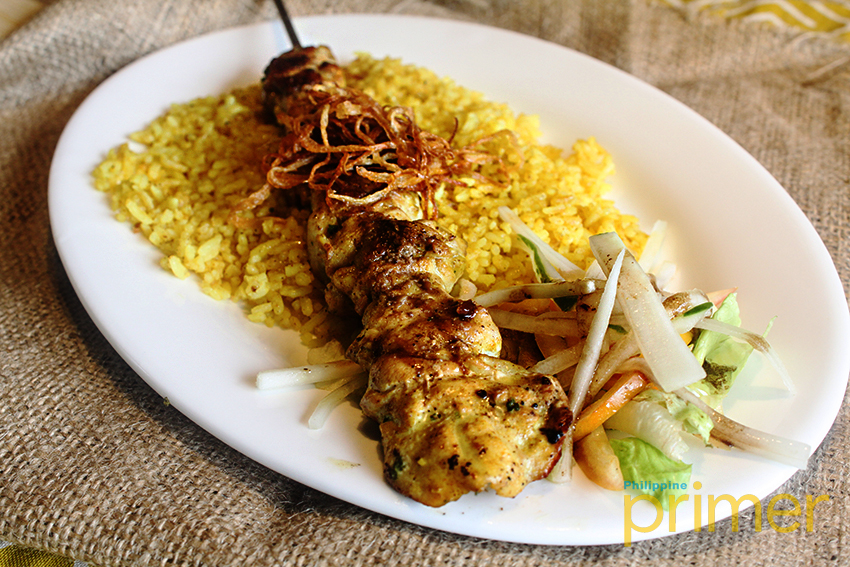 THE BEST OF THE BEST. Skewr specials are, well, special. Make sure you ask for either the Shish Kebab (P170).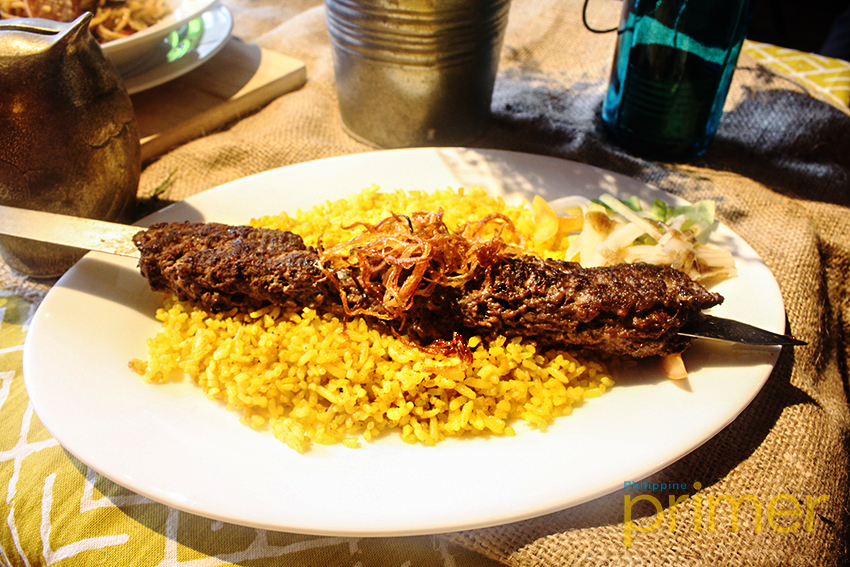 Luleh Kebab (P170)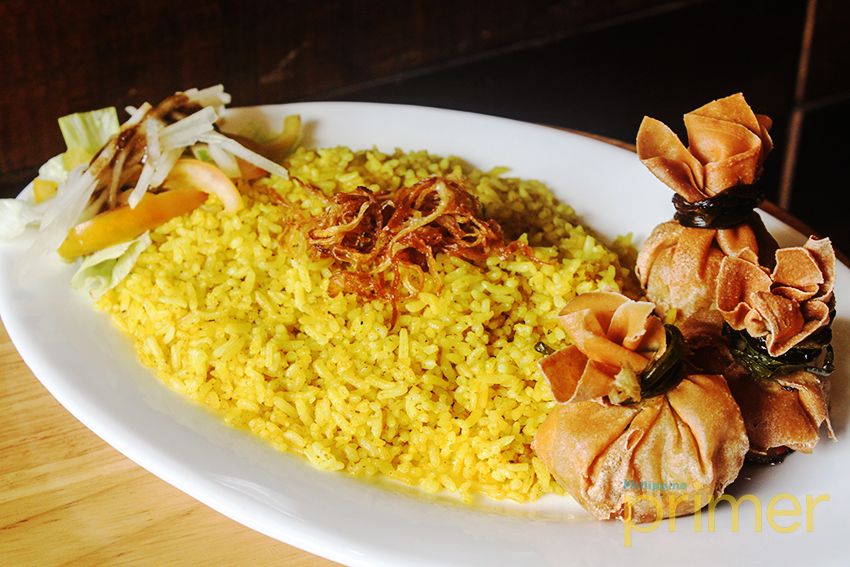 Marlene's personal favorite, the Rubia Krab Yaqla (P180).
Filipinos will love rice no matter what form it takes, so it's no surprise that Skewr specials have rice as part of their dish. Marlene's personal favorite, the Rubia Krab Yaqla, will win the hearts of seafood lovers with its golden fritters filled with crab, fish, and shrimp.
In the mood for beef? Try their Luleh Kebab, a savory serving of spiced ground beef that's grilled to perfection. We, however, recommend the Shish Kebab: a skewer of roasted chicken marinated with their savory selection of Mediterranean spices.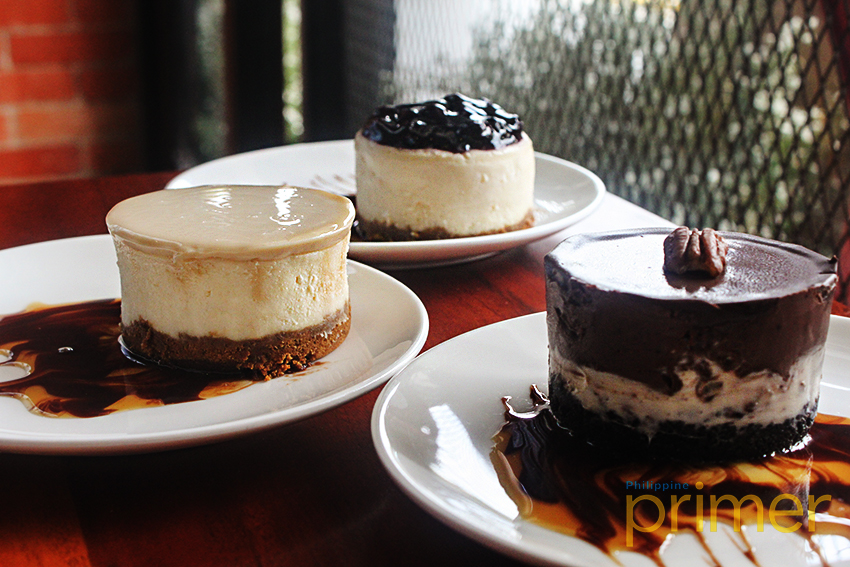 THERE'S ALWAYS ROOM. Desserts at Skewr should not be missed.
Cleanse your palate and round out your savory meal with any of these desserts: a delicate yema cheesecake (P120), the very rounded chocolate pecan pie (P120), or the classic blueberry cheesecake (P120).
You can find Skewr at 189 Maginhawa St., Diliman, Quezon City. For reservations, you can call 02-212-1212. Don't forget to follow them on social media (Skewr on Facebook and @skewr on Instagram).

189 Maginhawa St., Diliman, Quezon City