Lemuria Gourmet Restaurant in Quezon City
Finding this restaurant in Quezon City is an adventure your romantic soul will be willing to take.
In a quiet nook in Horseshoe Village hides a rustic French-Mediterranean fine dining restaurant. The Lemuria Gourmet Restaurant is secluded, exclusive and perfect for those special occasions with your loved ones.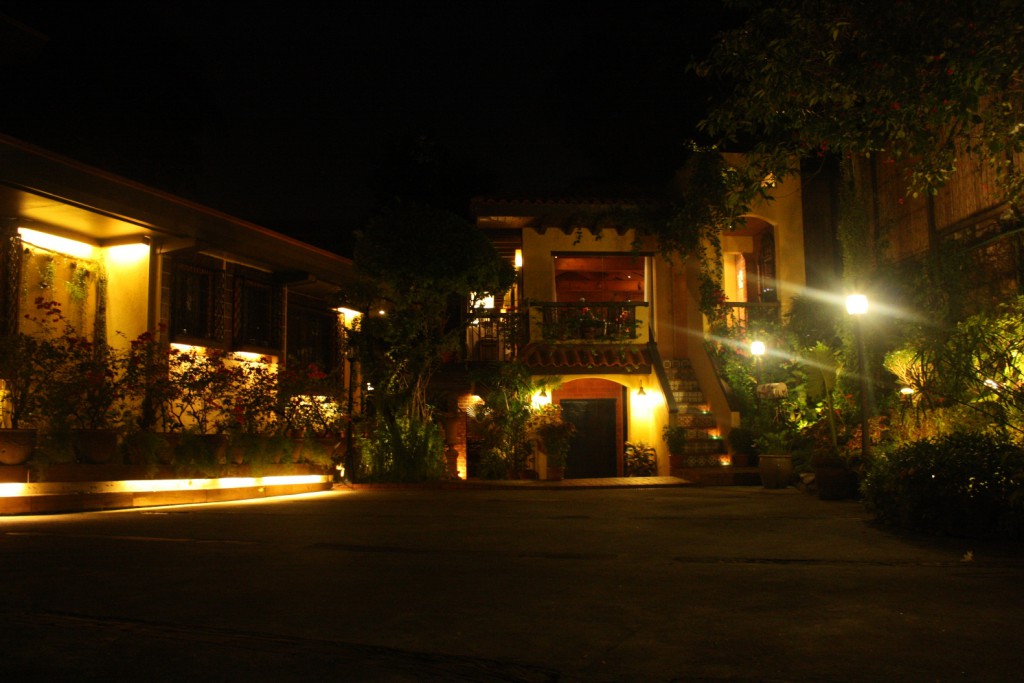 What is now a beautiful place for patrons and guests started as a winery. Back in 2002, owners Klaus and Kitt Schroeder served the clients of their wine importing business with high quality dishes to complement the wines presented. Years later, Lemuria officially opened its gates to the public after being underground for so long.
True to its name, Lemuria is a land lost in the hustle and bustle of the metropolis. Once you enter their gates, you'll find peace and tranquility in its lush gardens. Consider having an intimate celebration with your family and select friends in their airy courtyard (accentuated by an artful fountain), in the charming Lavander Room or in the intimate Papillon Room.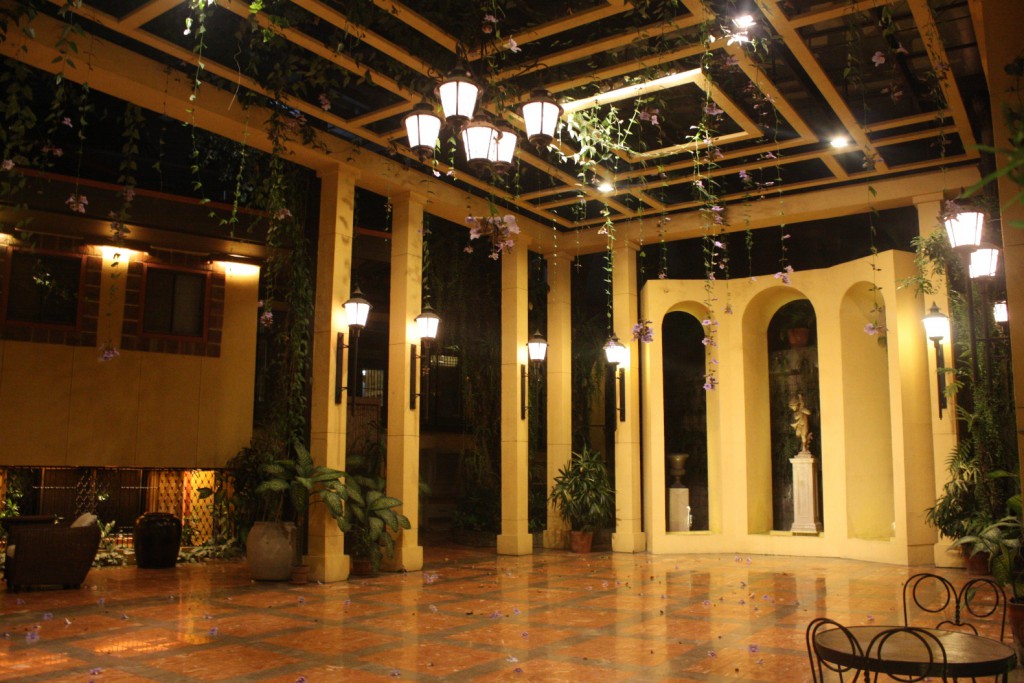 Their courtyard
Go up its stone stairs and into the main dining area, which is a small but spacious room with high wooden beams and red brick walls. While the restaurant focuses on French-Mediterranean cuisine, the dishes served are inspired by many gastronomical influences. Executive chef Kevin Endaya believes in making food interesting enough without spoiling the very essence of the dish in the process. With experience working as a sushi chef and in a Spanish restaurant, Chef Kevin makes food that is classic, yet very unique.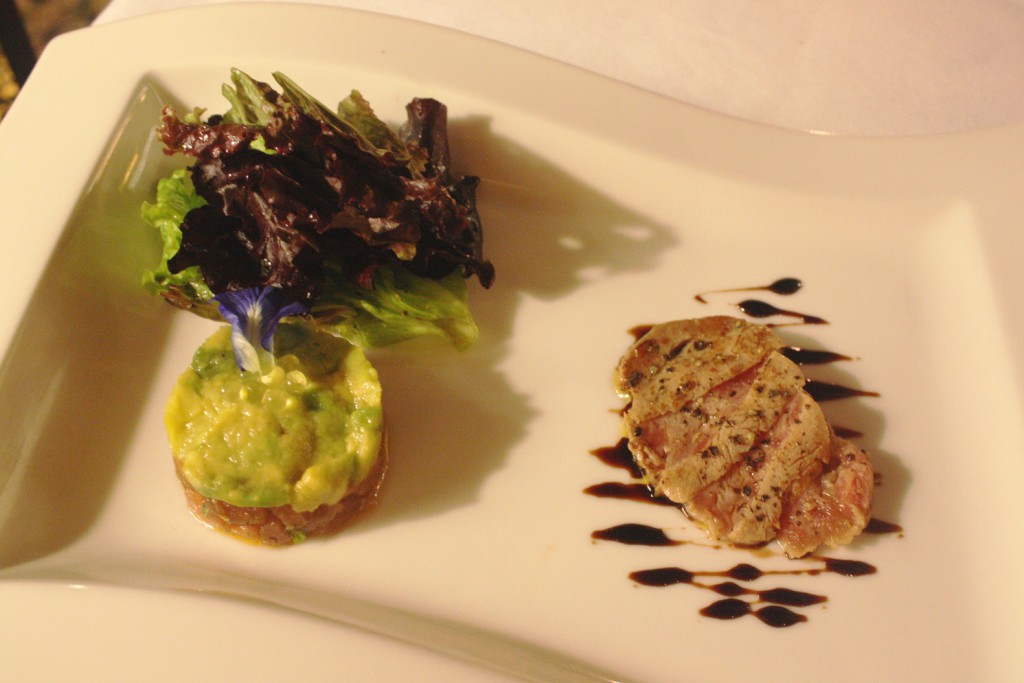 Seared veal and tuna tartare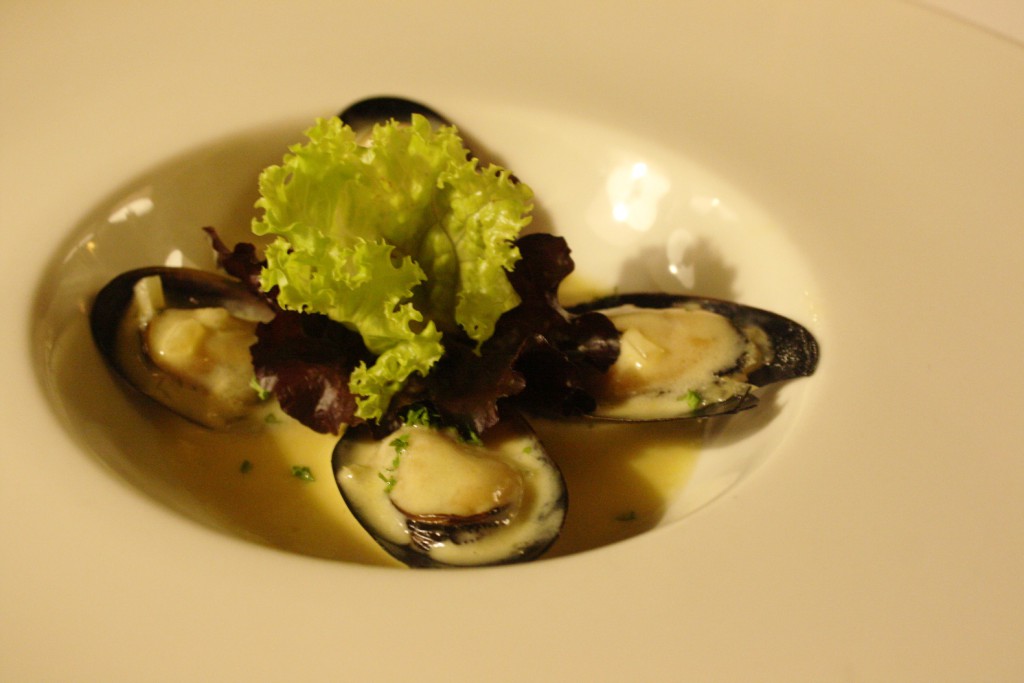 Moules au Vin Blanc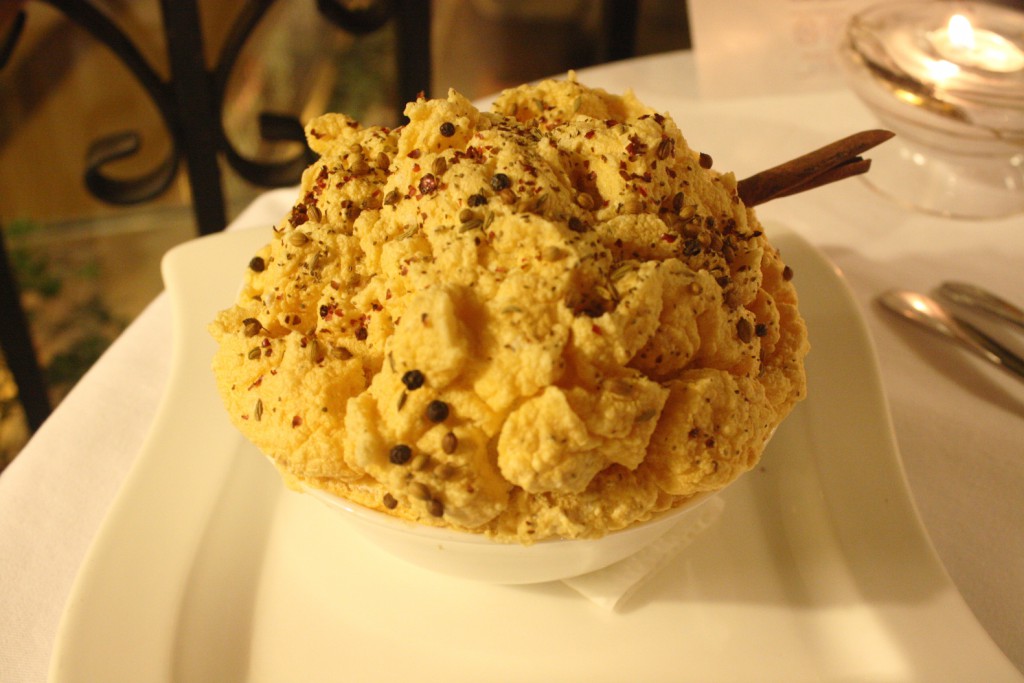 Halibut baked in vine leaves with spices and aromatics

Lemuria changes its menu every four to six months, but some dishes are never removed from the list. Try their Seared Veal and Tuna Tartare and Moules au Vin Blanc (Chilean black mussels in white wine sauce), cold and hot appetizers prepared to a T. Their halibut dish, baked in vine leaves with cinnamon and other spices, is a unique offering. Finish your meal with a scoop or two of Lemuria Glacée, Lemuria's homemade ice cream.
Indeed, Lemuria Gourmet restaurant offers a gastronomical adventure one cannot easily forget.
---
Last updated: March 24, 2015

#5 Julieta Circle Horseshoe Village, Quezon City, Philippines