Hungry Meeples in QC: Awesome Gaming and Dining Cafe
For those who are looking to loosen up by having fun, Hungry Meeples is an awesome hangout where you can bring your friends along and play a chill game of Solitaire or a brain-teasing round of board wargame while, of course, chowing down on cheesy, creamy, and saucy comfort foods.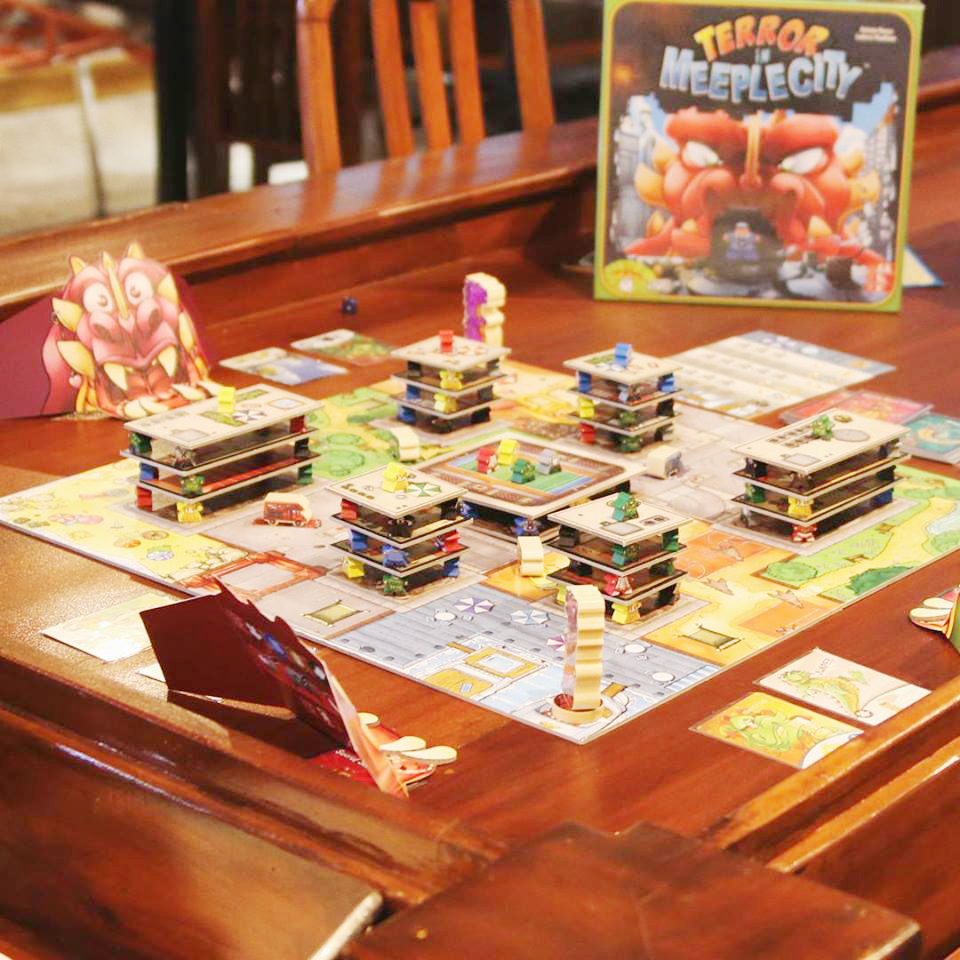 Hungry Meeples is a place for hungry and bored people. /IMAGE Hungry Meeples Restaurant, Games, & Events Place Facebook page
With countless of tabletop games to choose from, ranging from card and dice games to strategy games, Hungry Meeples is one of the biggest tabletop gaming cafes in the country and a hot hangout spot right now in the Northern Metro. The café can accommodate up to 80 people at a time.
The people behind Hungry Meeples have acknowledged the benefits of playing tabletop games, especially with friends, and built upon it a business that would cater to people who need to eat, have fun, and interact with people. Playing tabletop games not only enhances your brain power but also helps reduce stress by keeping your preoccupied in something productive and exciting. Needless to say, it also greatly helps with your social skills.
You can come into Hungry Meeples just to play for a fee of Php 50 on weekdays or Php 75 on weekends, which is good for two hours. But a more worthwhile option is availing of Unlimited Play: for a minimum order of Php 200 worth of food or drinks per person, you can already grab a board game, occupy a table, and play all you want with your friends.
A very tempting appetizer from the menu is the Gooey Cheese Fries, a plateful of fries soaked in four types of cheese, which include Mozzarella, Cheddar, Parmesan, and Emmental cheese.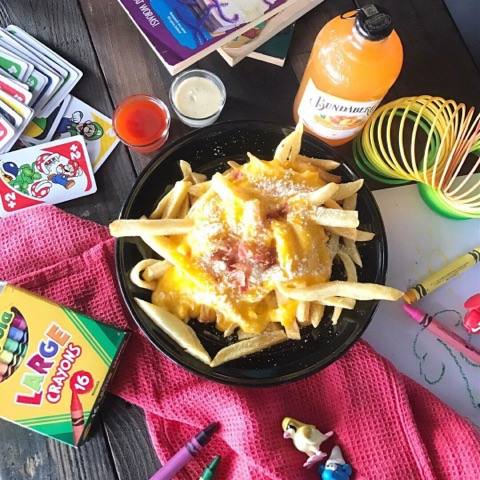 Gooey Cheese Fries (Php 195 – regular / Php 395 – hungry) /IMAGE Hungry Meeples Restaurant, Games, & Events Place Facebook page
If you're looking for a heavy meal, they have a lot of delicious options but you can start with their Spareribs Overlord. The spare-ribs are savory with barbecue sauce and is served with corn and carrots and either rice or mashed potatoes.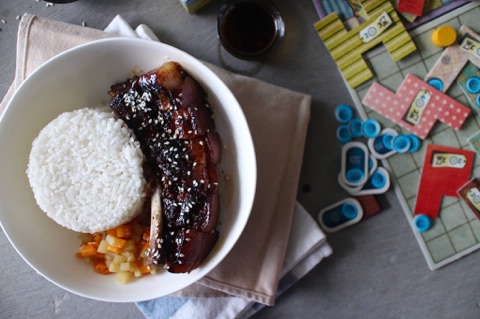 Spareribs Overlord (Php 205 – regular / Php 390 – hungry) /IMAGE Hungry Meeples Restaurant, Games, & Events Place Facebook page
Hungry Meeples is situated along Congressional Ave. Extension just a few minutes from UP Diliman and Katipunan. Don't be afraid to try new board games whenever you come here because there are "Game Gurus" who can teach you how to play each one of them.
---
Written by Rizelle "Rei" Leaño

Unit 302, Pinnacle Building, Blk 3 Lot 8, Congressional Ave. Extension, Quezon City

4 p.m. - 12 m.n. ( Tue. to Thu.), 11 a.m. - 2 a.m. (Fri. to Sun.)