Hapag Heritage Cuisine: Good Ol' Days in Home, Sweet Home
Hapag Heritage Cuisine takes you back to the golden days of eating meals specially cooked by your nanay (mom) or lola (grandma) at home. This Filipino restaurant in Maginhawa serves unique dishes that have been passed down from the grandmother, through the mother, to the owner Chef Julio Lara.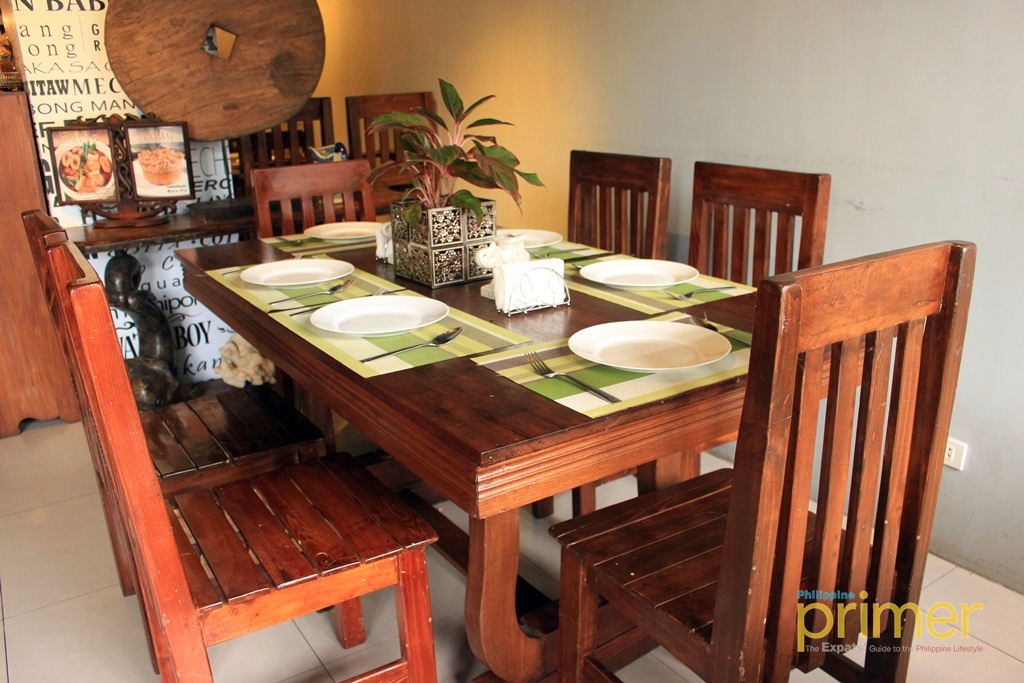 Hapag is a Filipino word for a dining table.
If there is such a thing as third-wave coffee, this is third-wave food. All of the dishes served by Hapag Heritage Cuisine are carefully and delicately concocted. They put a lot of thought into the preparation, carefully selecting ingredients – coming from local and independent producers – and precisely measuring every ingredient and cooking time. To enhance the natural flavors, no enhancers and no preservatives are used. To stay true to the concept of lutong bahay (home-cooked), your meal is cooked only when you order it; no pre-cooking is done.
Tasting the meals of Hapag Heritage Cuisine, you will think that culinary talent is in the family's genes and it has been successfully passed on to the restaurant owner. Most of the dishes are well-known Filipino favorites that have been reimagined and further enhanced by Chef Julio.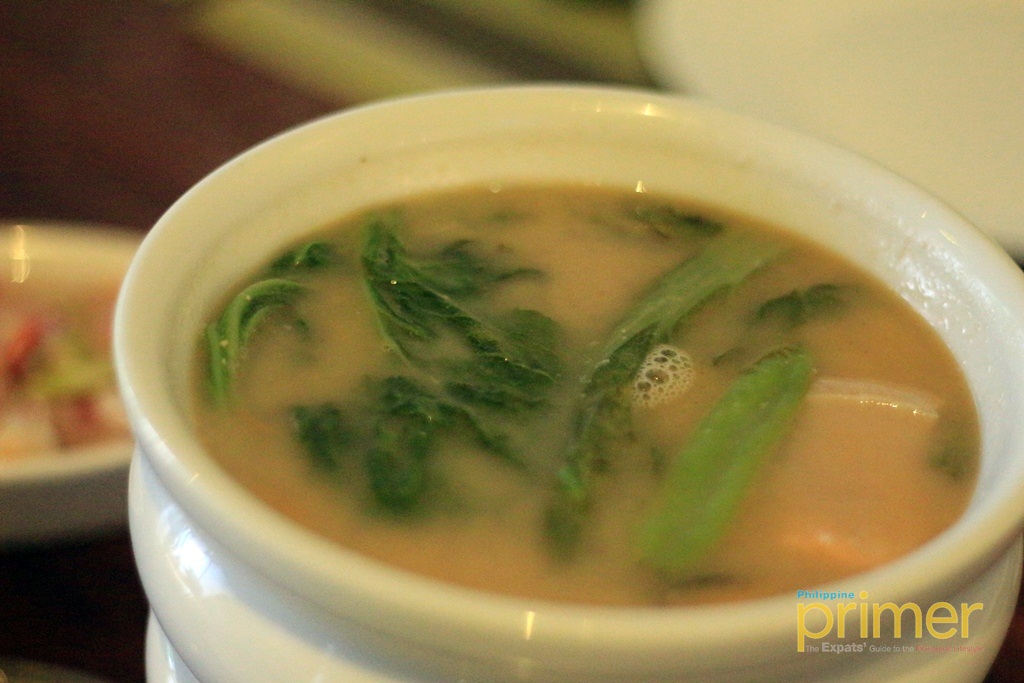 Sinigang na Salmon sa Miso (Php 400)
Love sinigang? Try their Sinigang na Salmon sa Miso (Norwegian salmon in sour soup with miso). The sourness comes solely from fresh tamarinds, which delightfully blends with the savory taste of miso and the slight bitterness of mustasa (mustard greens).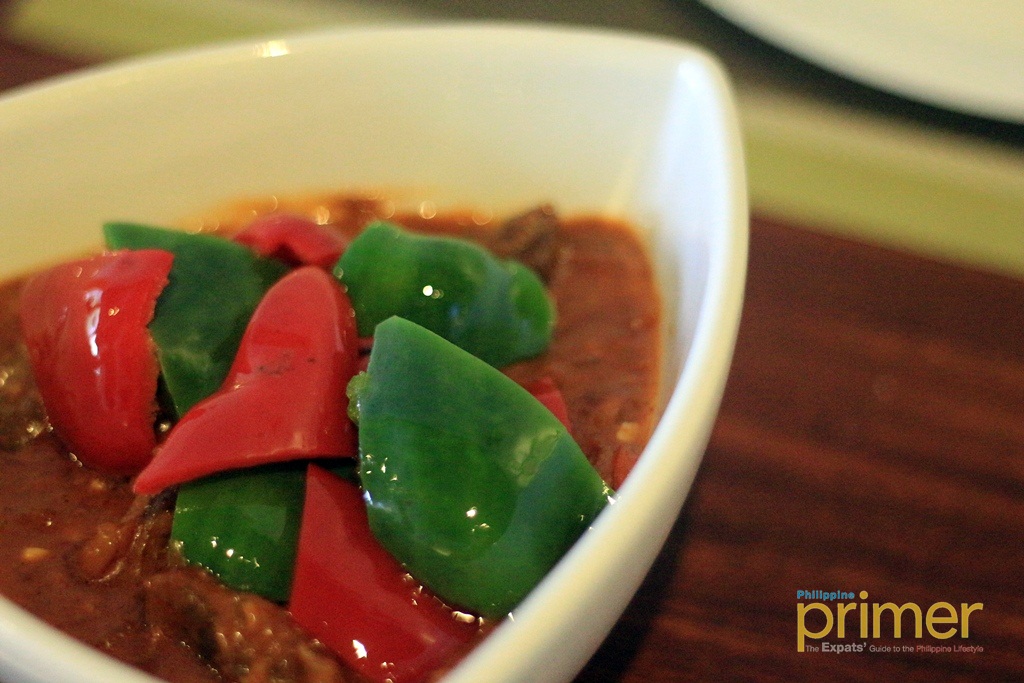 Kalderetang Baka sa Gata (Php 480)
Another Filipino favorite, beef caldereta is made more delectable by adding coconut milk. At first glance, the Kalderetang Baka sa Gata of Hapag Heritage Cuisine doesn't seem to have coconut milk, but a mouthful will reveal its creamy and hearty flavor. It is also worth mentioning that the beef is locally sourced and is made really tender through in-house preparations.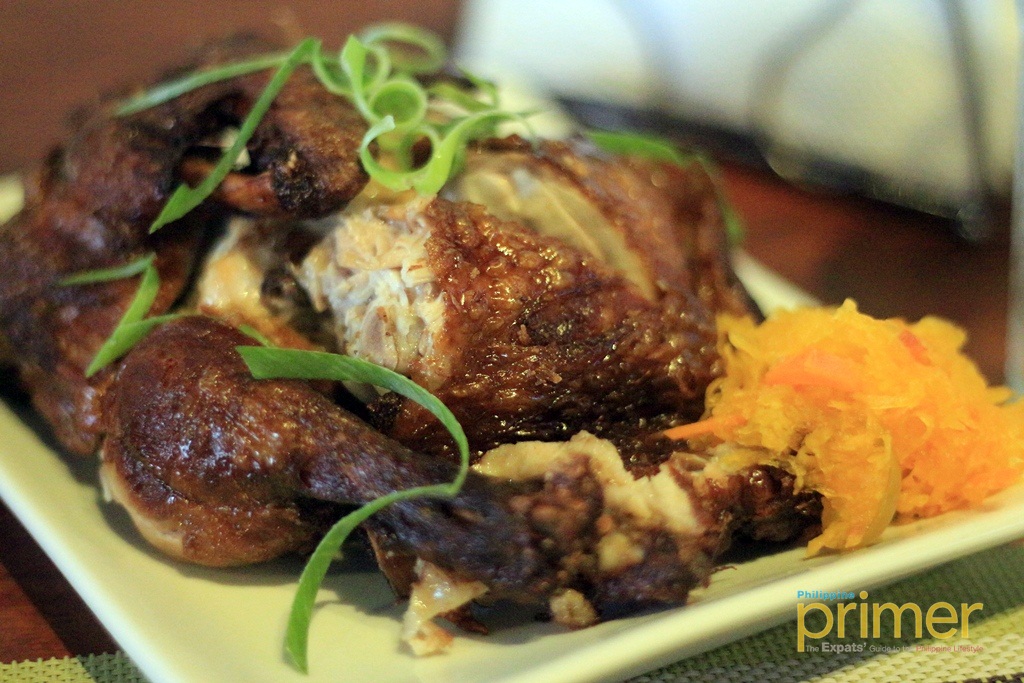 Manok ng HAPAG (Php 330 – half, Php 470 – whole)
Manok ng HAPAG is also a must-try house specialty. It is marinated chicken slowly cooked and made flavorful inside out. So set the gravy aside—not that they serve gravy with it.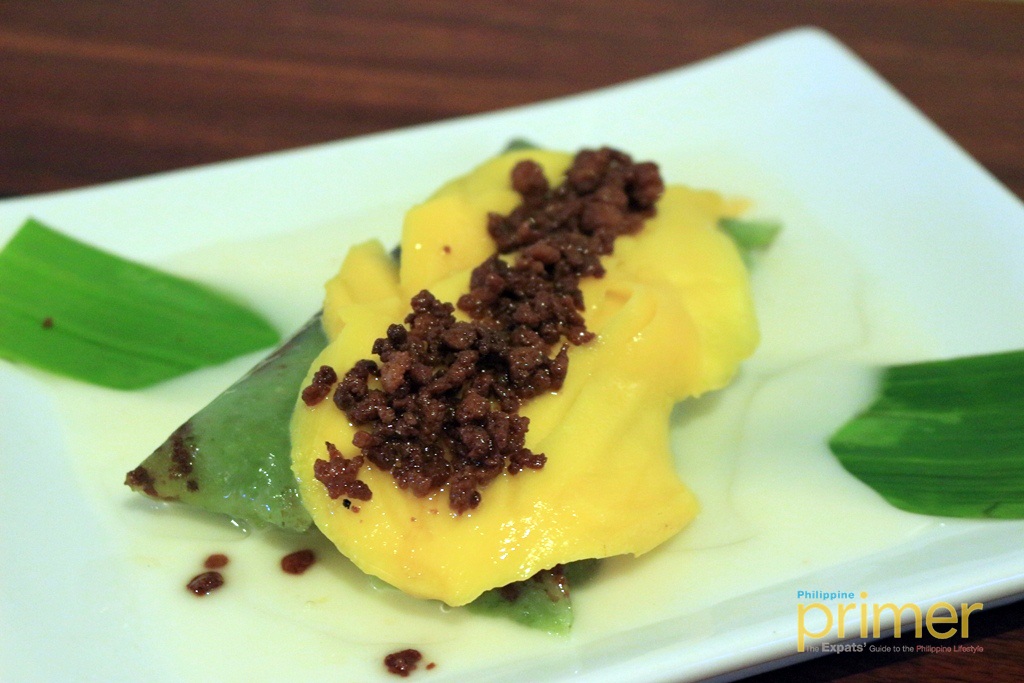 Suman (Php 130)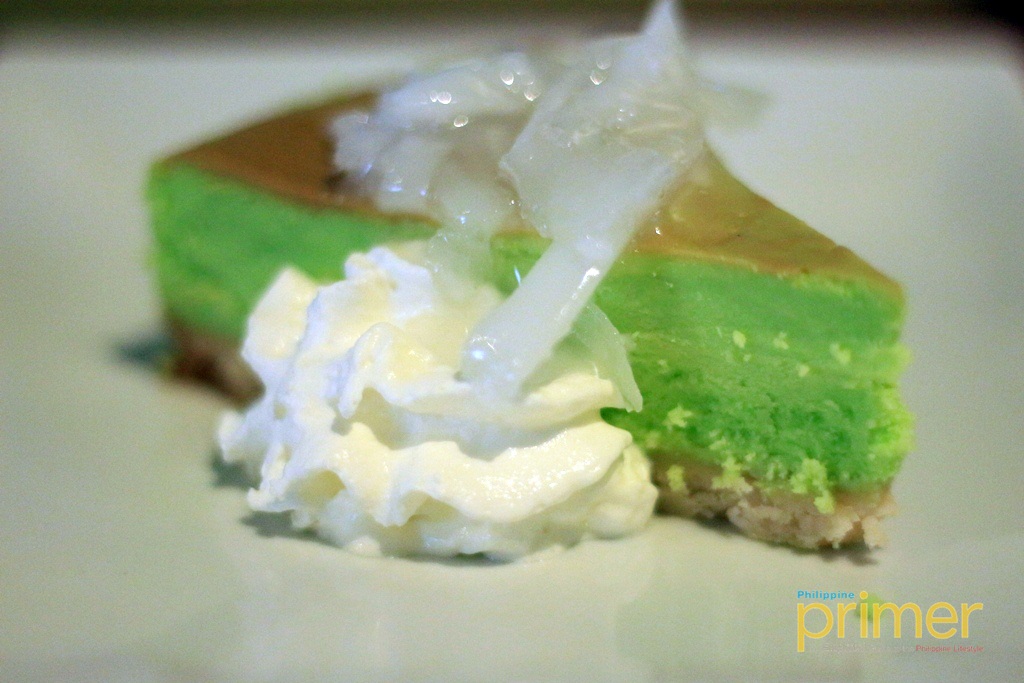 Pandan-Macapuno Cheesecake (Php 140)
Hapag Heritage Cuisine also serves Filipino desserts perfect after a hearty meal, like Suman topped with mango slices and latik (caramelized coconut toppings) and Pandan-Macapuno Cheesecake. The restaurant will also soon offer merienda buffet.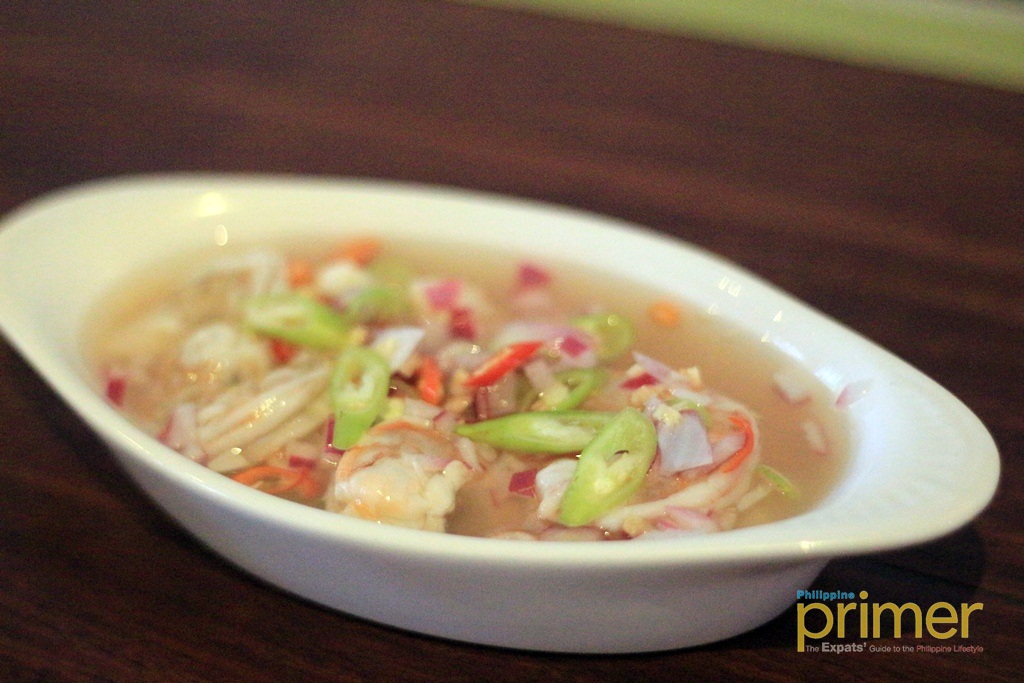 Kilawin na Hipon – shrimp ceviche. (Php 280)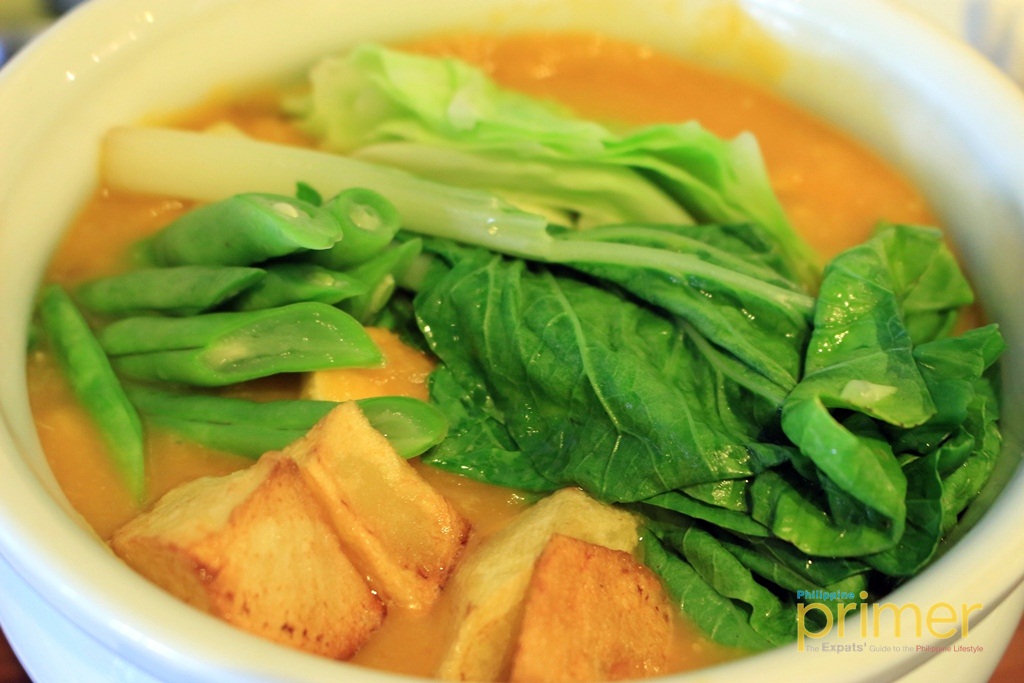 Pochero ng HAPAG – pork belly with plantain banana and greens with squash puree. (Php 350)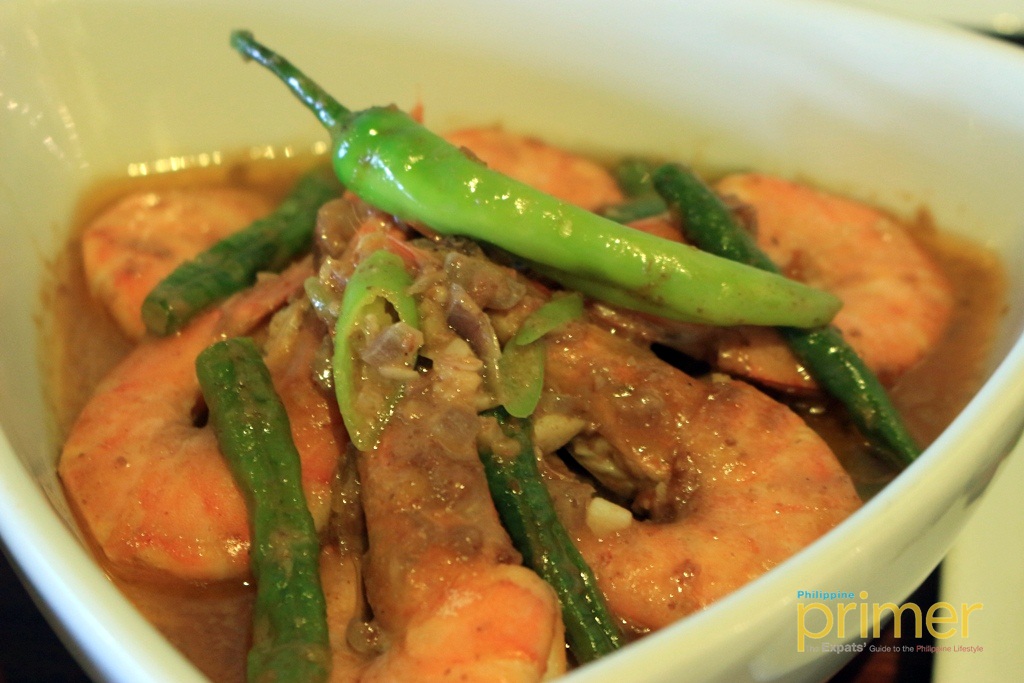 Pinais – white shrimp and vegetables in peanut sauce, homemade bagoong and coconut cream. (Php 360)
Hapag Heritage Cuisine is not especially striking as it has a simple interior. But as you step in, you will feel like you actually entered lola's home, sweet home. The place is no-fuss pleasant and homey, with wooden communal tables, handmade crafts, and framed portraits.
Hapag Heritage Cuisine veered away from all the interior gimmicks and put more importance on the preparation and serving of food to ensure that when you enter the restaurant, all that you will be reminded of is the tender care of your grandmother who used to cook for you when you were a child.
---
Written by: Rizelle "Rei" Leaño
General Information
Ground Floor, 140 Maginhawa Street, Sikatuna Village, Quezon City
02-813-9672
11 a.m. to 10 p.m. (Sun. to Thu.), 11 a.m. to 11 p.m. (Fri. to Sat.)
Cash, Visa, AmEx, MasterCard
hapagheritagecuisine@gmail.com