Hanamaruken Ramen Serves Happiness in a Bowl
If joy could be served on a bowl, there would be more happy people. With multiple branches in the metro, Hanamaruken Ramen serves their Signature Happiness Ramen for this cause. From Osaka and a family of butchers, can such a bowl really give joy?
Hanamaruken Ramen was founded by Takaku Arakawa in 1982 as a subsidiary of the Arakawa Pork Company, a reputable supplier of meat in Osaka, Japan. Created by a family of butchers, the preparation of meats for the restaurant is made with passion and care.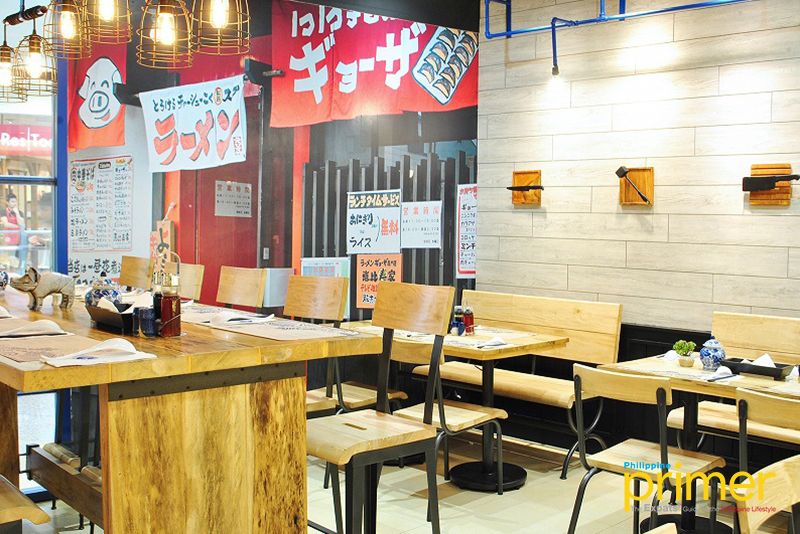 The interiors of Hanaruken reflects a butcher's kitchen with clean white tiles, smooth wood pieces like a cutting board, and a touch of decorations of cooking utensils.
As for their Signature Happiness Ramen (Php 480), they specially prepare the dark, tender, slow-braised soft bone pork rib to compliment the creamy broth for an unforgettable ramen experience. Your face would surely light up with happiness with every bite and chew.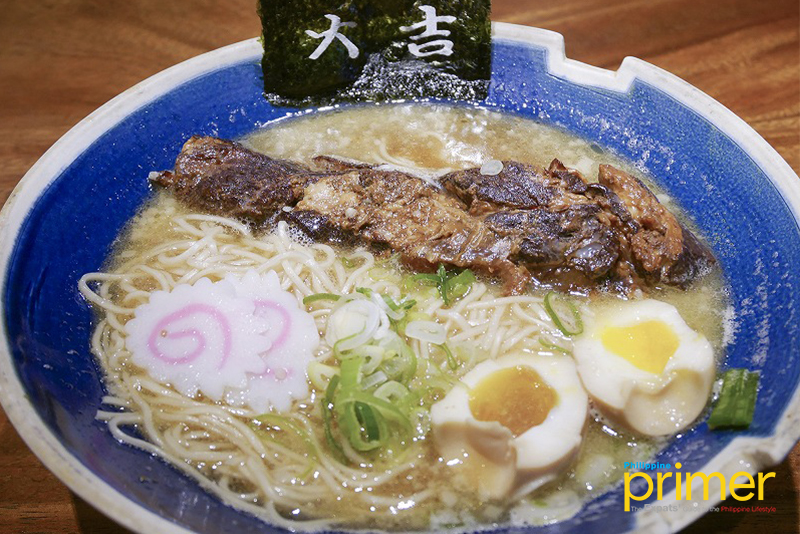 Signature Happiness Ramen (Php 480) hits the right savory and saltiness expected from a ramen bowl
Ramen bowls only get better with Gyoza (8 pcs/Php 150) on the side. Once again using the knowledge in butchery, the creation of their gyoza is made with an excellent mixture of meat and vegetables that burst flavor with every bite!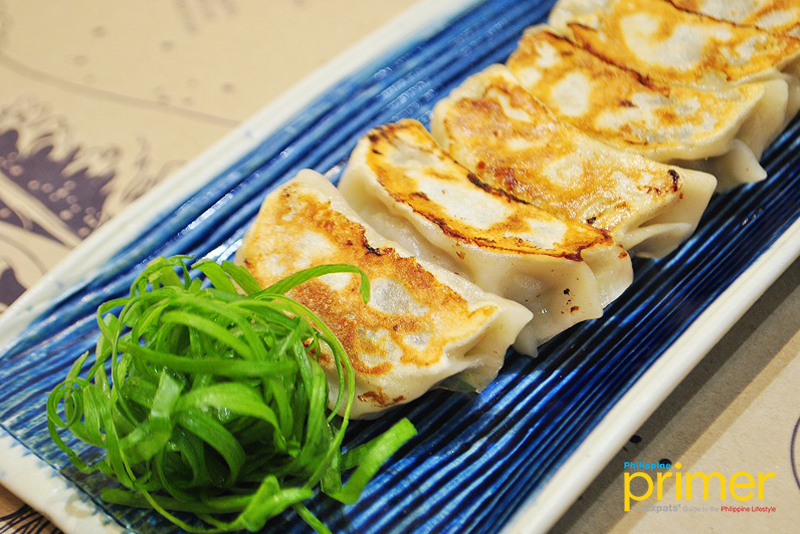 You'd know that a Gyoza (8 pcs/Php 150) is cooked well if one side is crispy and the other is soft and juicy!
Rice lovers must not feel out of place in Hanamaruken as they also have rice bowls such as the Drunken Man Rice Bowl (Php 240) with pork belly and two hearty eggs. It may look greasy but that's just the dashi, soy sauce, and sake where the pork was braised and filled with umami goodness.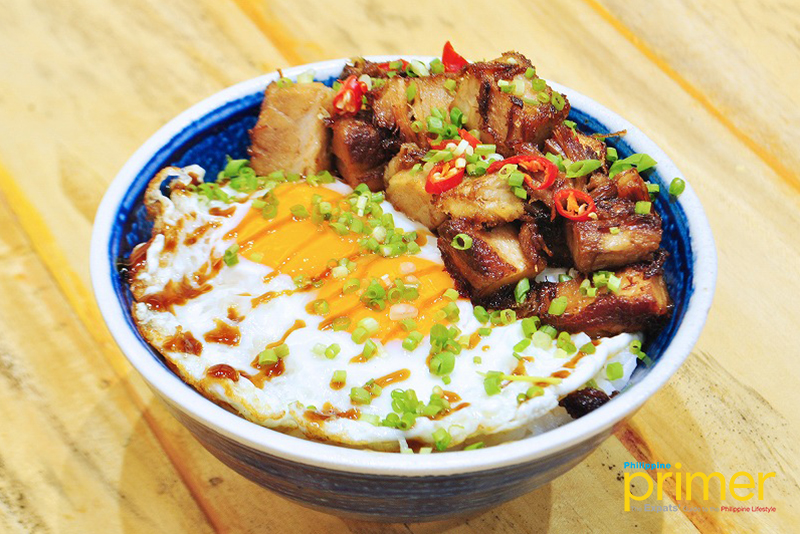 No need to be drunk to eat this hefty Drunken Man Rice Bowl (Php 240) from Hanamaruken Ramen
Another bestseller from their small plates is the Prawn Tempura (Php 380) that are almost giant! Served hot and freshly made, these prawns are such a savory side-dish to your ramen or rice meal.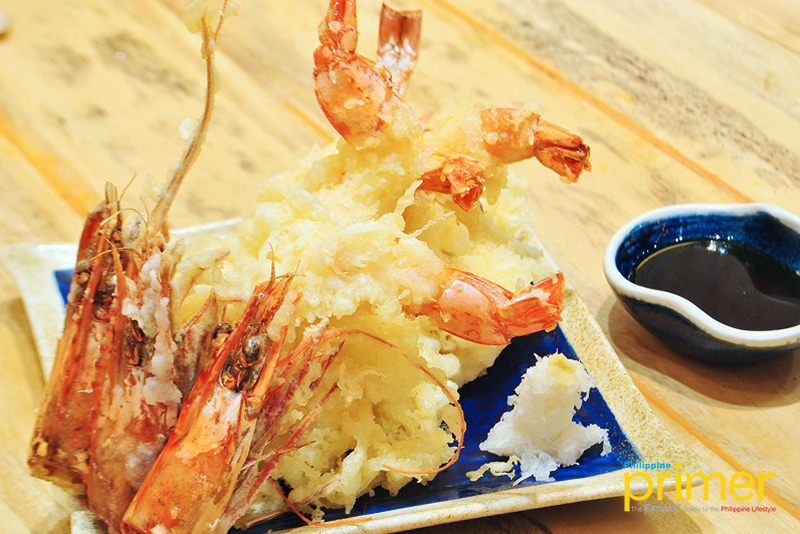 Can't get enough of fried foods? Try their Prawn Tempura (Php 380)  on the side of your ramen
When you're looking for a bit of sunshine in your life, don't hesitate to order a steaming bowl of Hanamaruken's Signature Happiness Ramen to turn that frown upside down!
Store Information
2/F North Triangle, Trinoma Mall, North Avenue cor. EDSA, Quezon City
02-720-9283
11 am-9 pm (Mon to Thurs); 11 am-10 pm (Fri to Sun)
Cash and Card
2/F Alabang Town Center, Alabang, Muntinlupa City
02-869-9857
The Grove by Rockwell, E. Rodriguez Jr. Ave., Ugong, Pasig City
02-695-3843
11am-11pm (Mon to Sun)
Hole in the Wall, Fourth Floor, Century City Mall, Kalayaan Avenue, Poblacion, Makati City
Restaurant Menu
You can scroll the image left and right.