Hamaru in Quezon City: A secret Japanese hang-out crammed between a foodpark
Hamaru in Quezon City is the restaurant that will keep you all night. Other than they're open until midnight, this Japanese restaurant is located in the middle of a food park. After almost trying out all the food stalls, you can hang-out in the restaurant while listening to live bands perform at night. They also have a bar, in which they make they have cocktails and their famous sake bombs or tanka. Bring your friends and have fun all night, perhaps drinking their Sapporo beer on tap.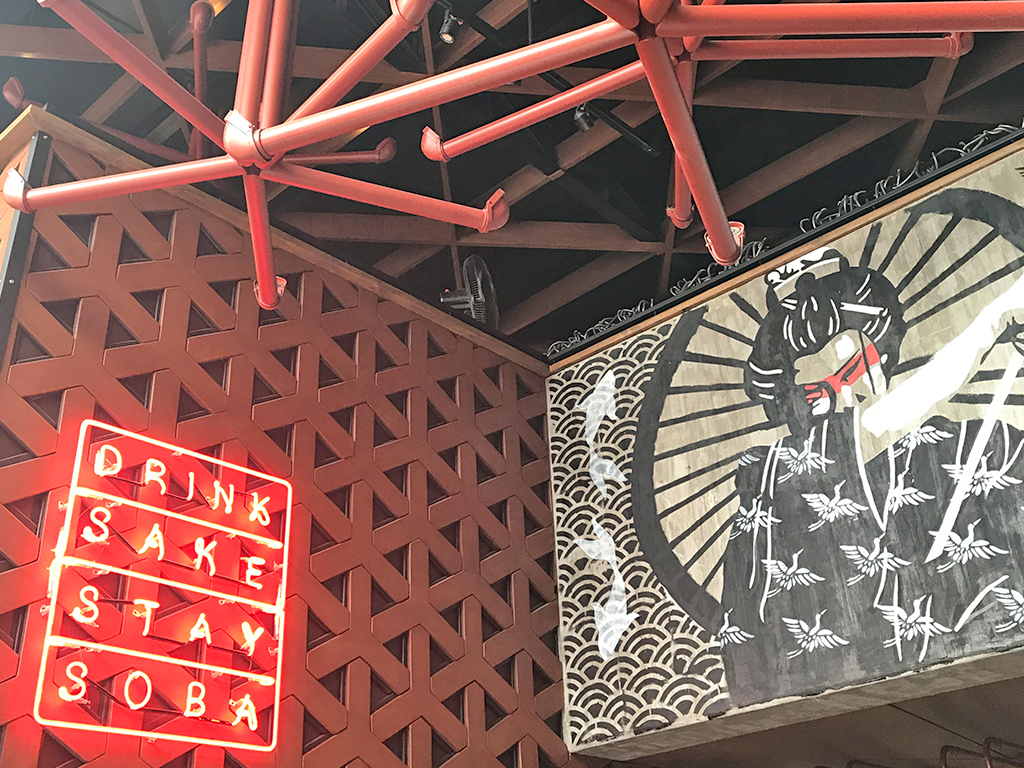 Hamaru's interiors are hip and modern, that caters best to millenials
With the consultation of Chef Niño Laus of Ninyo Fusion, they've created dishes inspired by him while still having original dishes. Don't miss out on their sushi rolls, all created by their-house Chef. This modern hang-out is perfect for friends and reunions, you can try their Oyster Motoyaki (Php 195) for something different yet interesting. Instead of using the usual cheese, they use mayonnaise instead.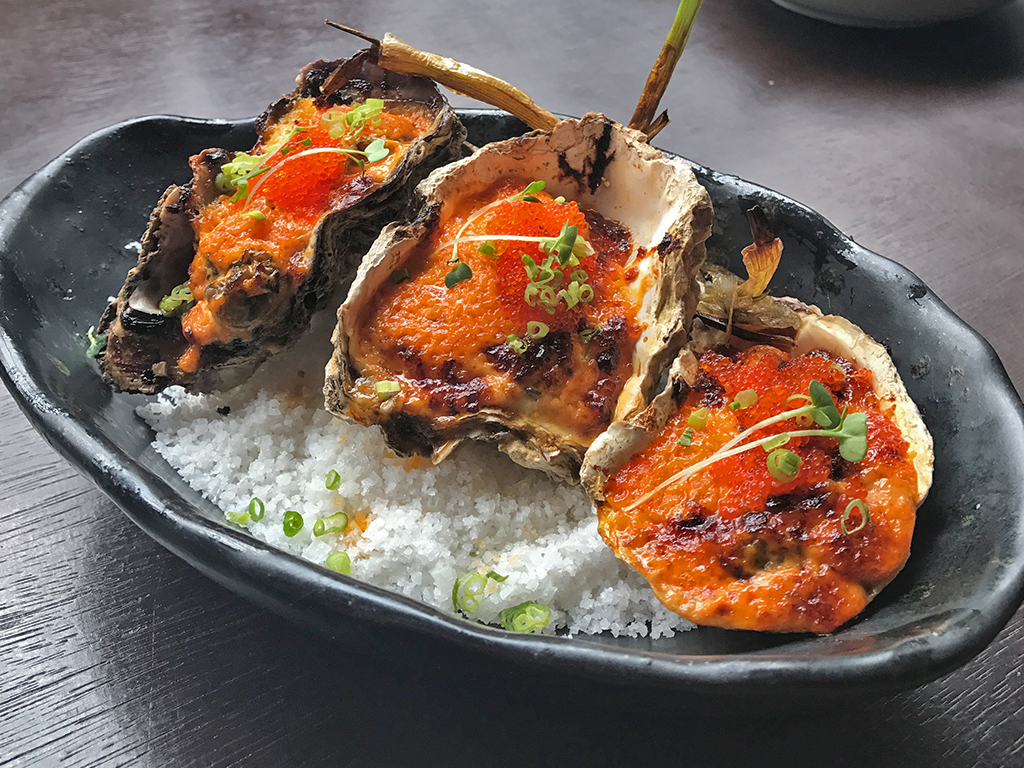 Hamaru's Oyster Motoyaki (Php 195)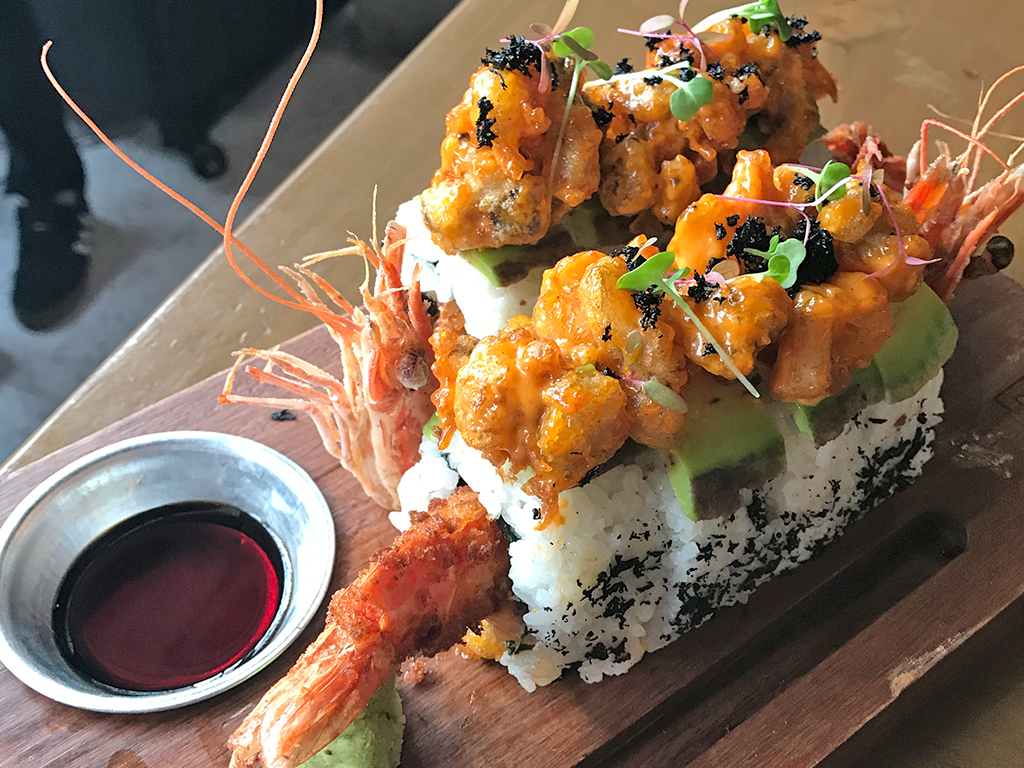 Ryujin "Dragon God of the Sea" Roll (Php 480)
As each sushi rolls are created by their Chef, you can guarantee that they are unique and flavorful. One of their famous roll is the Ryujin "Dragon God of the Sea" Roll (Php 480), using tiger prawn as the main star, a mix of texture and umami for your mouth. Hamaru ensures that all ingredients are used and wastages are minimal.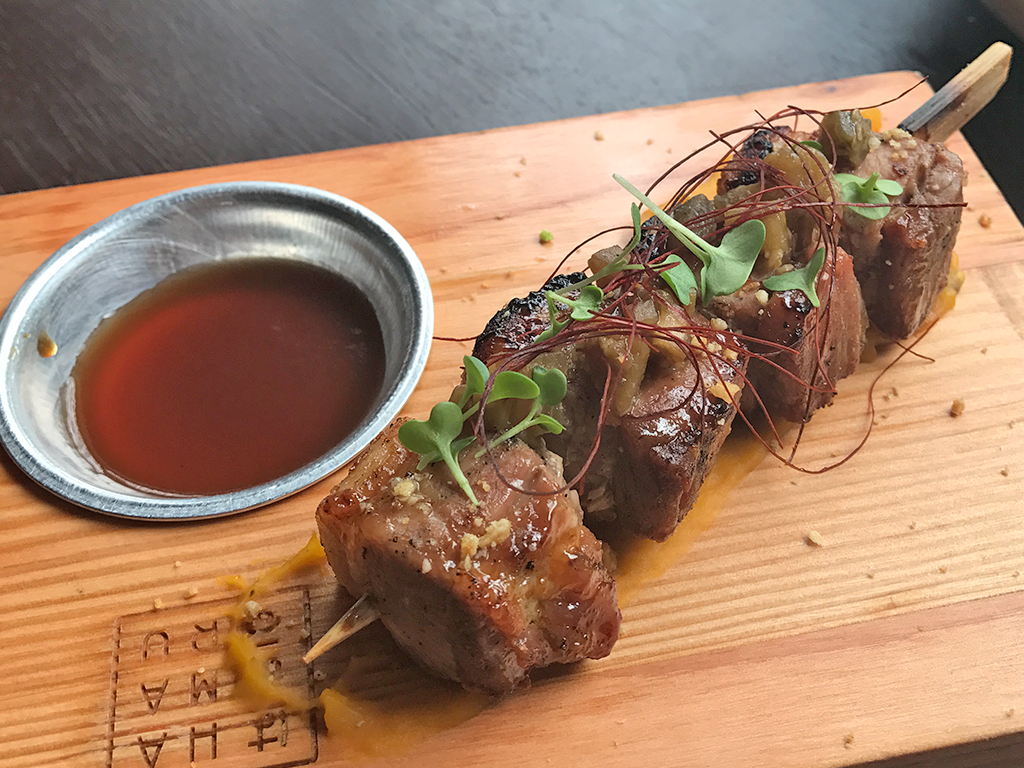 Batabara, Beef Belly (Php 90)
They also offer a wide array of kushiyaki from beef to fish. If you're feeling adventurous or hungry, you can order them all and try them. We recommend the batabara or beef belly (Php 90), succulent and delicious, you'll try to order the other dishes. Another fact you need to know is that the restaurant accepts take-out and offers a vegan menu, don't forget to call in advance so they can prepare it for you.
Hamaru is located at 80 Visayas Ave, Quezon City, 1128 Metro Manila. For orders and inquiries, you may call them at 246-9069.
General Information
80 Visayas Ave, Quezon City
246-9069
Tuesday-Thursday : 5pm-12mn, Friday: 5pm-2am Saturday: 12nn-2am Sunday: 12nn-12mn