Dohtonbori in Quezon City: Authentic Okonomiyaki Experience
Okonomiyaki has been a staple of Japanese cuisine. Born through their resourcefulness during World War II, it makes use of different ingredients such as flour, vegetables, and noodles that come together in a savory pancake.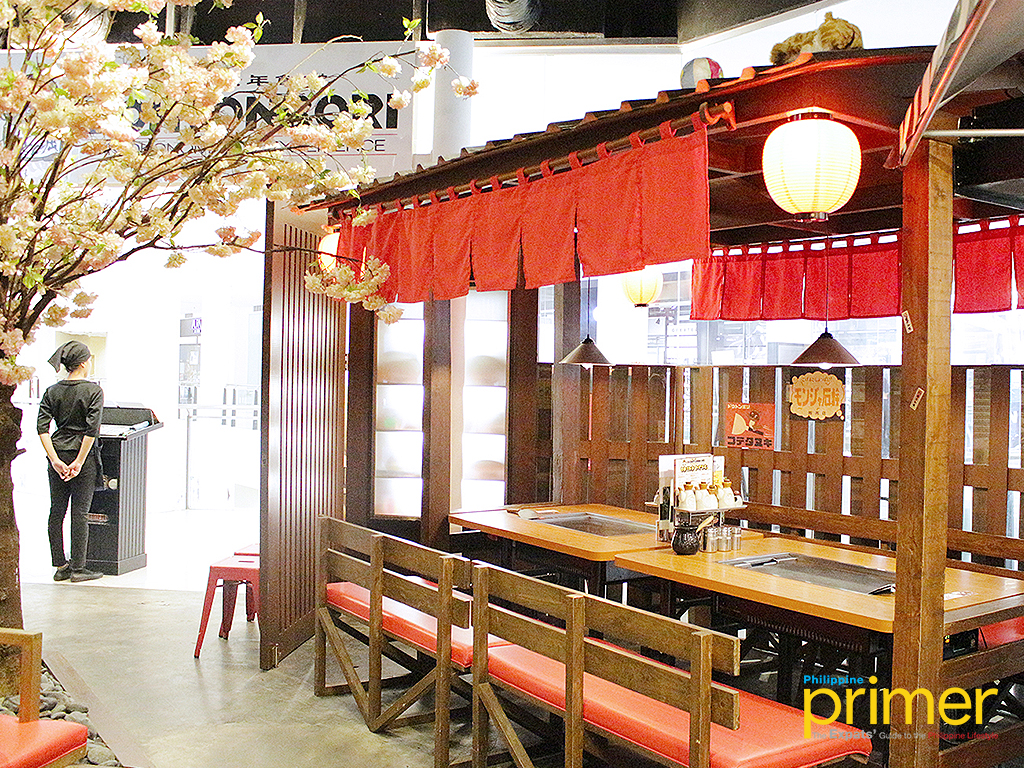 The entrance mimics the streets of Japan
Inspired by his mother's small okonomiyaki shop, Dohtonbori founder Hiroyuki Inaba decided to create a bigger future for okonomiyaki; first in Japan and then globally. 27 years later, Dohtonbori now has around 300 branches worldwide and is present in countries such as Thailand, Taiwan, Hong Kong, and the Philippines.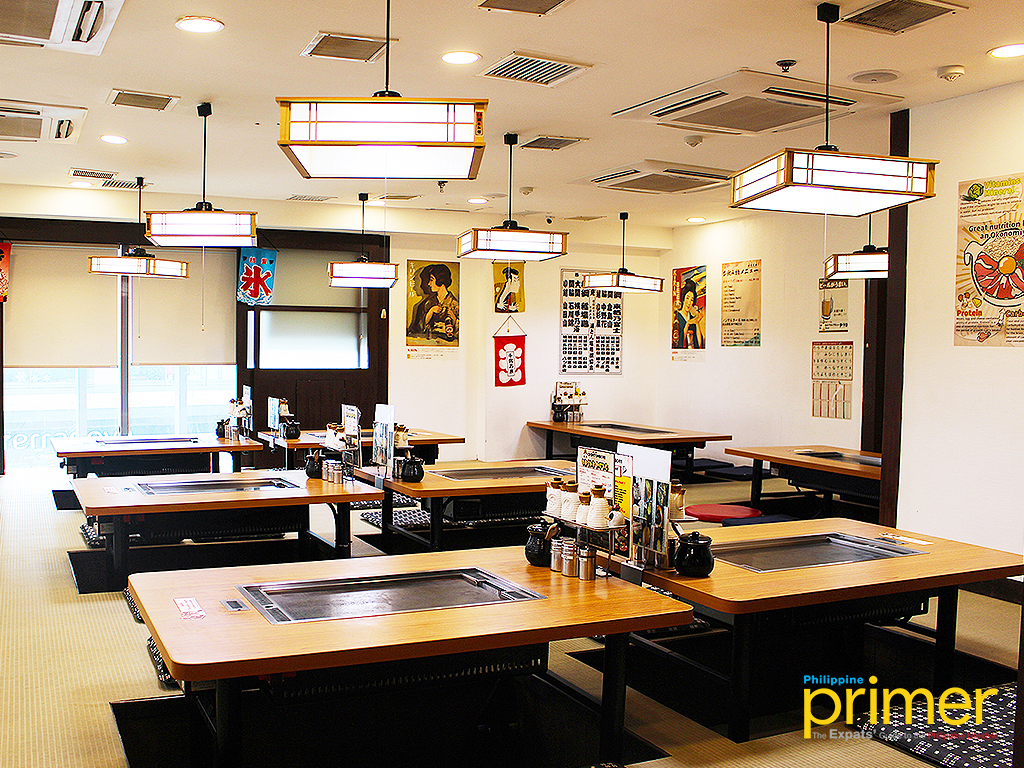 Dohtonbori uses Teppan Tables for guest who wants to cook their own okonomiyaki
Kimberly Cruz, President of Dohtonbori Philippines had a meeting with destiny after her internship in Japan, which led to her owning a franchise of the said brand. With five branches in Metro Manila, their goal is to have for more this year and around 30 by 2020.
Entering their flagship restaurant at UP Town Center will transport you to the streets of Japan, where cherry blossom trees are the inspiration for their facade and wallpapers that recreate some of the country's famous walkways.
Each area is divided equally; it's as if you're inside a traditional Japanese home. The posters on the walls are all imported from Japan, as well as the knickknacks and designs.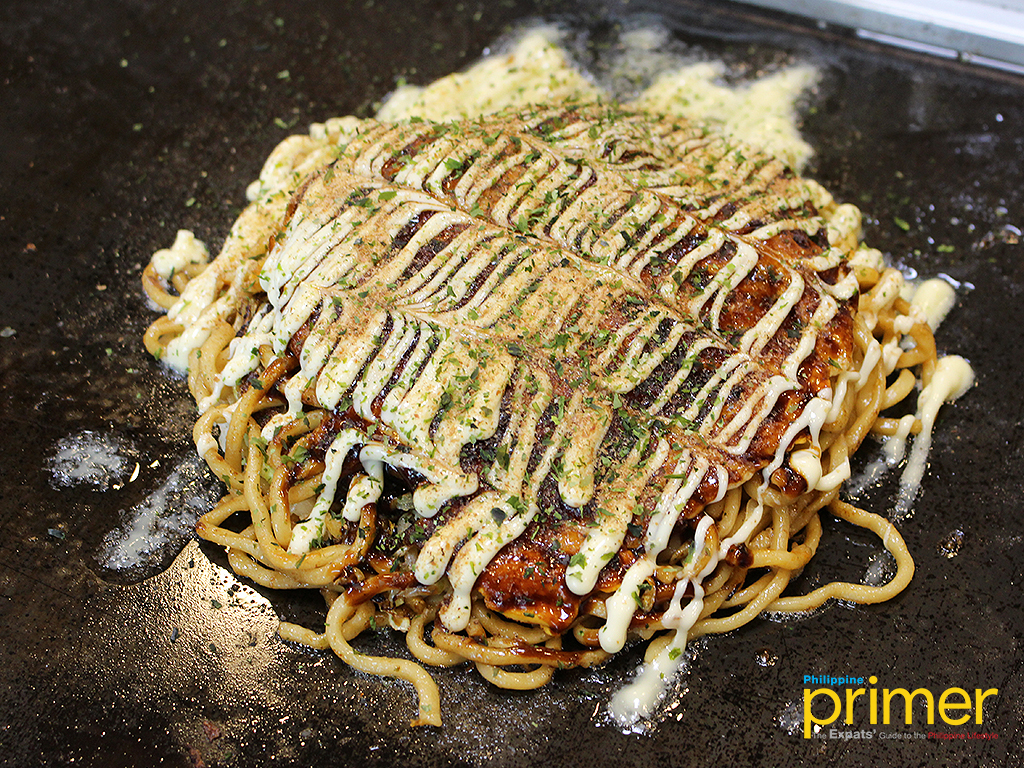 Hiroshima Yaki (Php 390)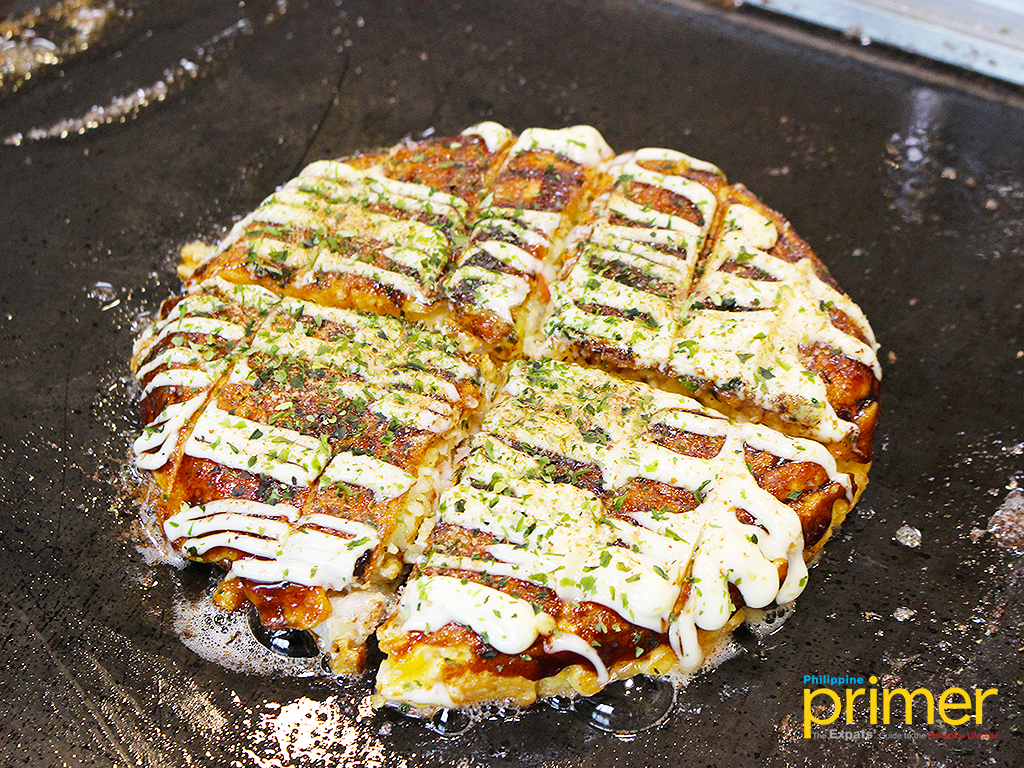 Butatama Pork (Php 240) Simple Pork Okonomiyaki
Dohtonbori's philosophy is "Teppan Communication," a concept where customers can cook their own meal or watch the staff cook it in front of them. Through Teppan Communication, they can have an enjoyable experience by having a connection with food and with their conversations in one table.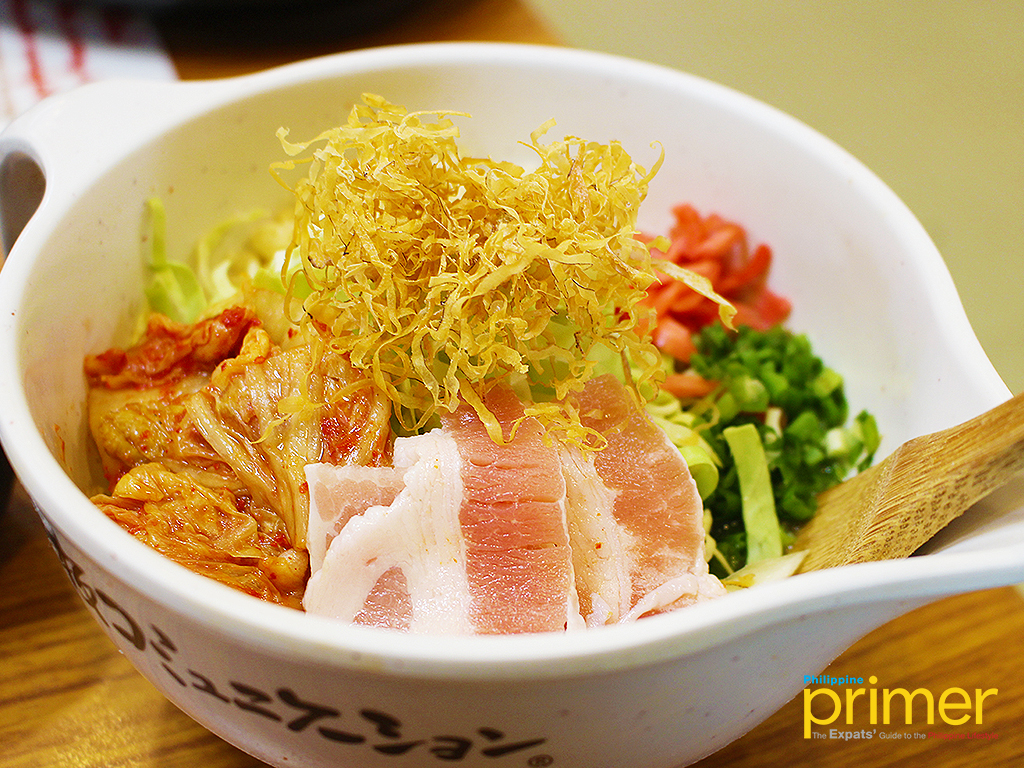 Butatama Pork before serving, they first mix the ingredients together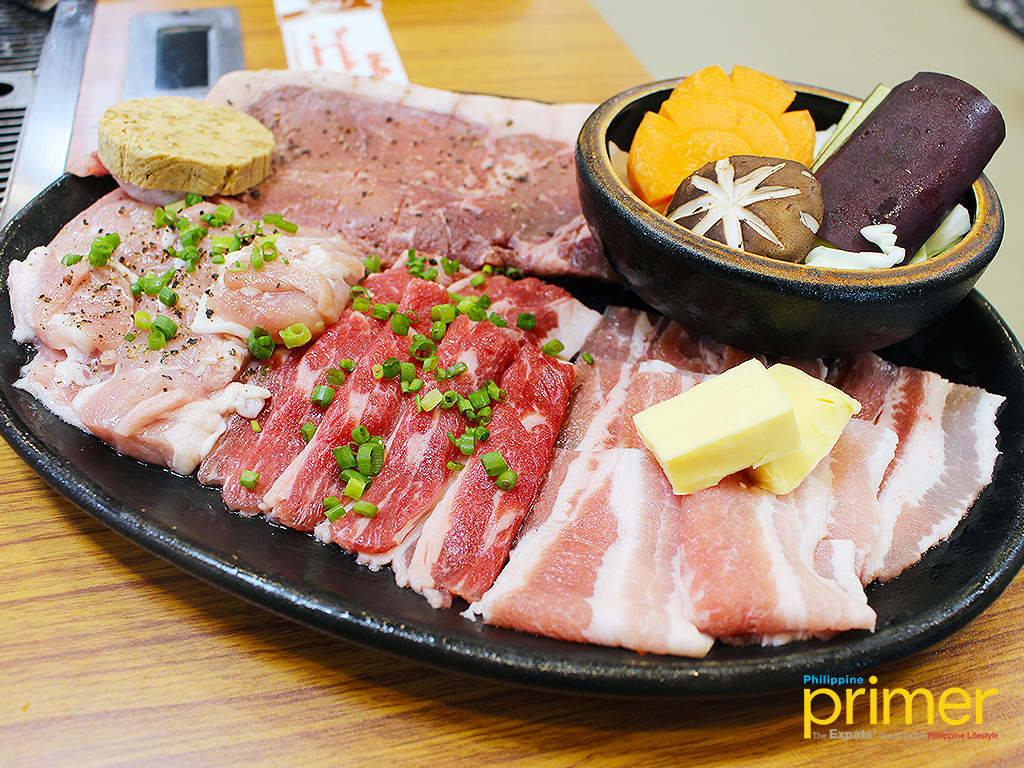 A mix of all their imported meats, Garlic Steak Angus Striploin Steak, Chicken, Pork Yakiniku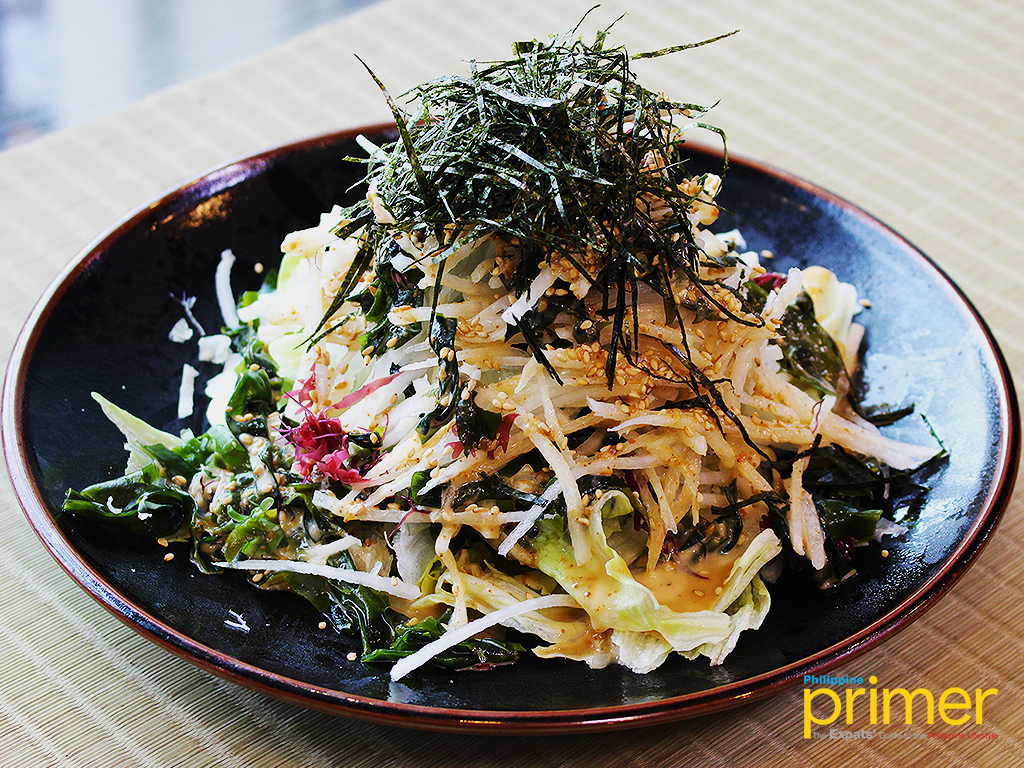 Radish and Seaweed Salad (Php 210)
With different variations of Okonomiyaki, Dohntonbori is number one when it comes to authentic okonomiyaki experiences places in Metro Manila. Aside from their specialty, they also serve different Japanese dishes such as Yakiniku, Ramen, Fresh Salads, and much more. They take pride in their sauces, as Kewpie Japanese Mayonaise made a specific blend just for them.
Dohtonbori is the best place to bring your family and friends if you want to bond and create new memories, as they have a vast space for large groups and can also be rented out for different occasions. They will soon expand in SM Megamall and more branches will open this year.
---
This also appears in the February 2018 issue of Philippine Primer Japanese Magazine.
General Information
2/F UP Town Center, Katipunan Ave., Diliman, Quezon City
02-288-5270
11:00 am to 10:00 am (Monday to Sunday)