Cat Cafe Manila in Maginhawa, Quezon City: Where Puspins Rule
This café is permanently closed.
Who'd have thought pet cafes would thrive so quickly in Metro Manila? There are now many cat and dog cafes in different parts of the metro. But just a few years ago, there were only a few—Cat Cafe Manila is among them.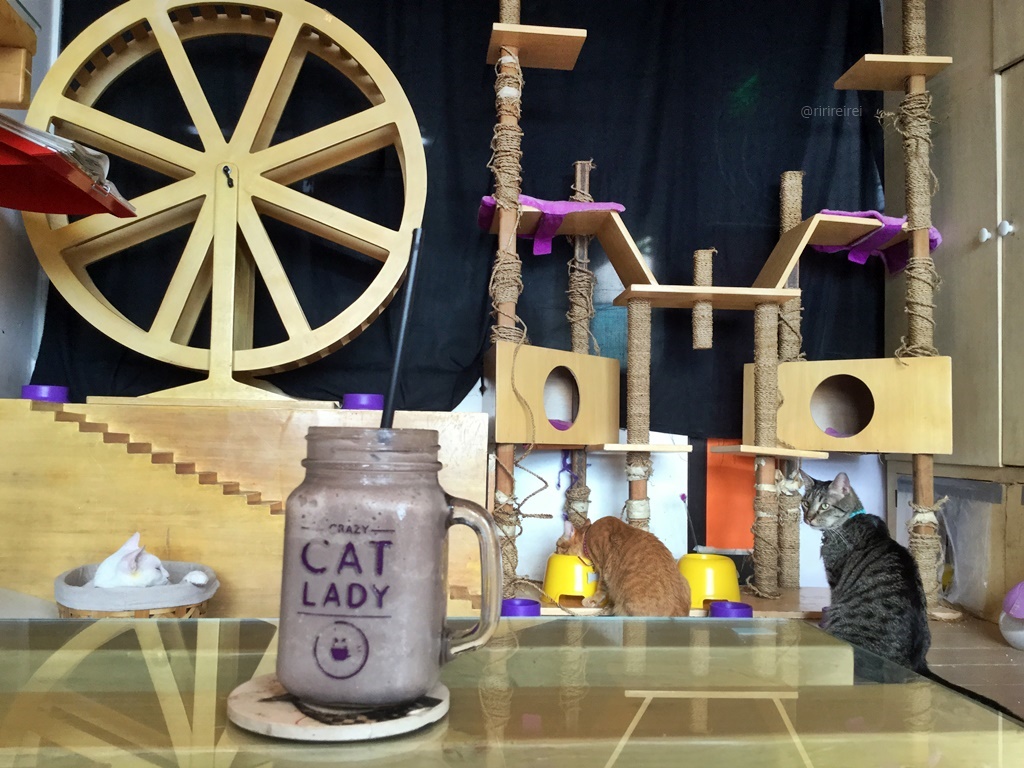 Chill out with feline pals at Cat Cafe Manila!
Cat Cafe Manila opened in 2015 with the aim of promoting Puspins (Pusang Pinoy or Filipino cats). In partnership with Compassion and Responsibility for Animals (CARA) Welfare Philippines, the cafe houses rescued Puspins that are also waiting to be adopted.
The cafe is a quaint little space that has a fun kitty playground area and a low table dining setup which lets you sit on the floor while the cats play around you. You can meet lovable cats with different personalities–playful, apathetic, curious, sleepy.
Playful cats!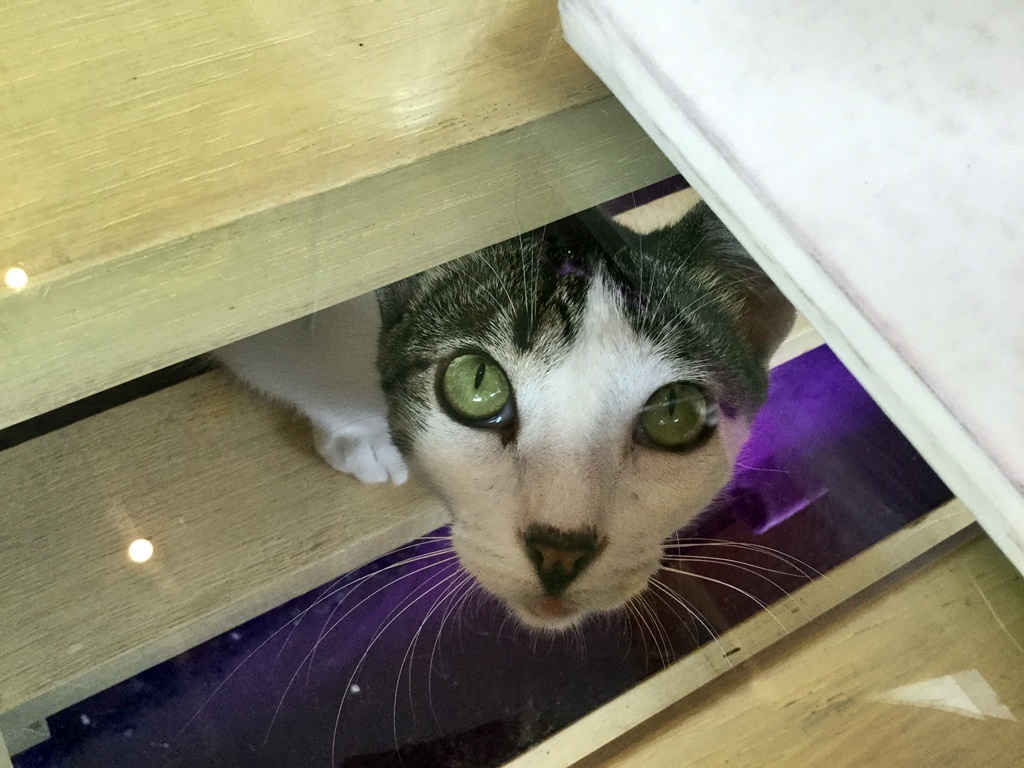 This curious cat likes to peek under your table.
You can enter the cafe for an entrance fee of Php 200 (good for one hour), half of which goes to kitty care and cafe maintenance while Php 100 is consumable. Their menu consists mostly of sandwiches, desserts, and cold and hot drinks, most of which are wittily named, like the Meowcaroons, Rainbow Cat cupcakes, or the Strawpurry Shake.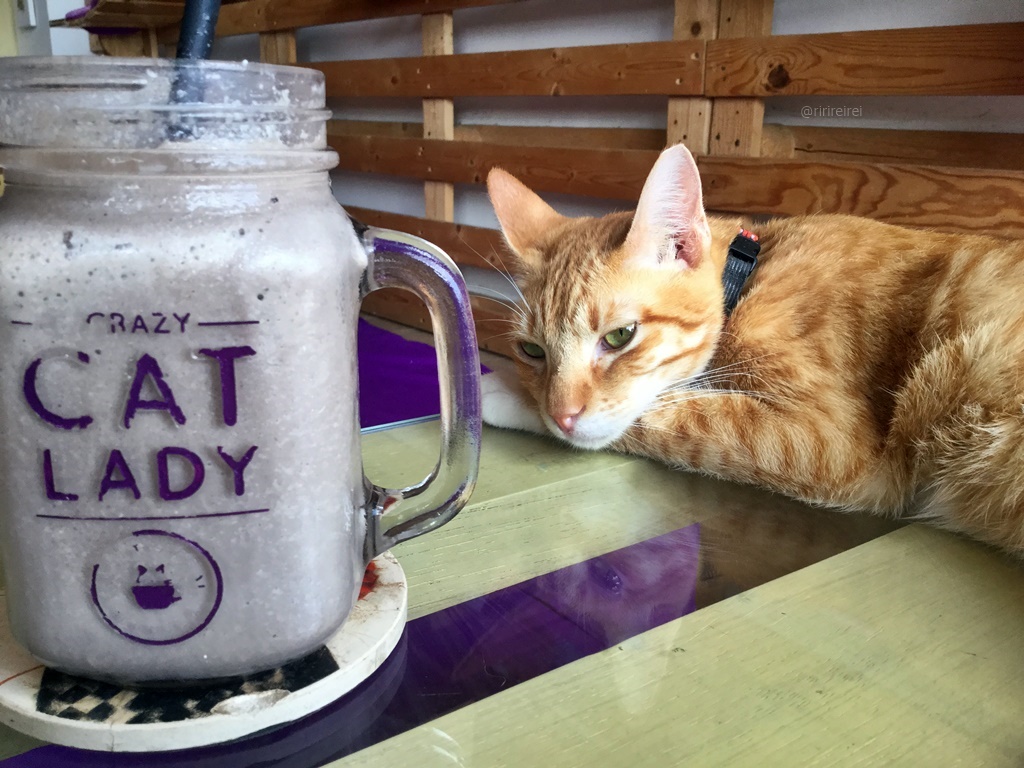 Mango Graham Shake (Php 140)
Kept out of sight but nonetheless easy to find, Cat Cafe Manila is located on the second floor of a commercial building along the farther end of Maginhawa Street. It's best to visit late in the afternoon or after dinner because most of the cats are more lively at the end of the day.
---
Written by Rizelle "Rei" Leaño

2nd Floor, 189 Maginhawa St. cor. Makadios St., Sikatuna Village, Quezon City