Bunny Baker Café and Cake Studio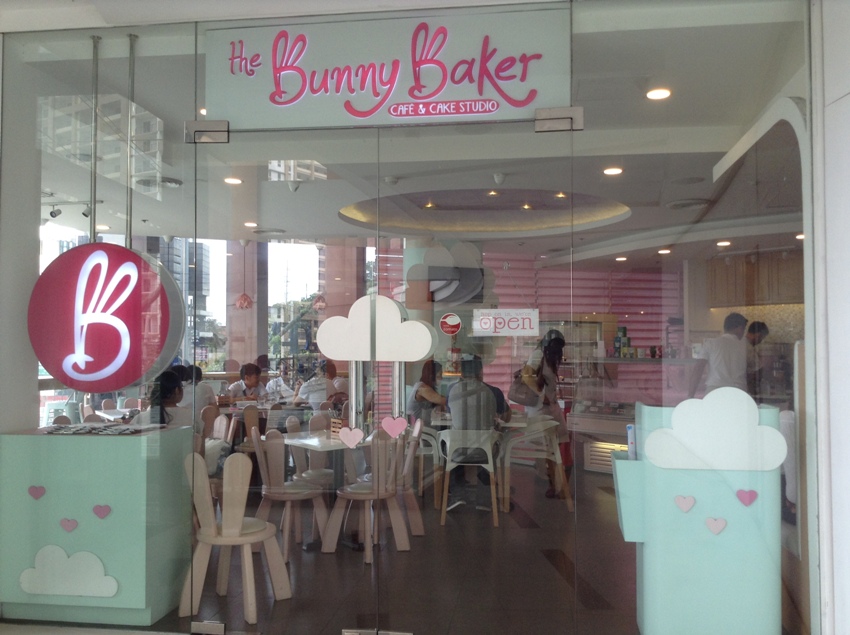 As December approaches and the weather starts to become chilly, comes the perfect time for a 'snuggle' like what we do with the soft furry head of a bunny, whether a pet or a stuffed toy. This warm, cute, and comforting feeling is what inspired the theme for the Bunny Baker Café and Cake Studio at One Hemady Square.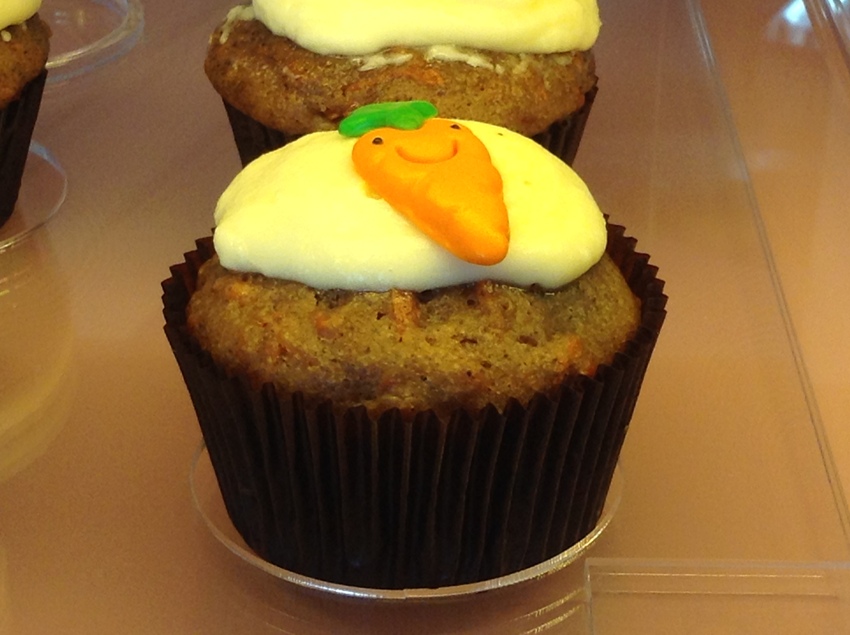 THE LOVEBUNNY. The cupcake that started it all.
The cutesy café started with the idea of Aila Yonzon, a Bunny Boss in the making, when she first whipped up the Lovebunny cupcake. From there stemmed the creative picture of a café enamored with the words "cute", "rabbit" and "good food". A dream idea conceptualized back in 2010 that has become an attraction and has been making waves in the social media.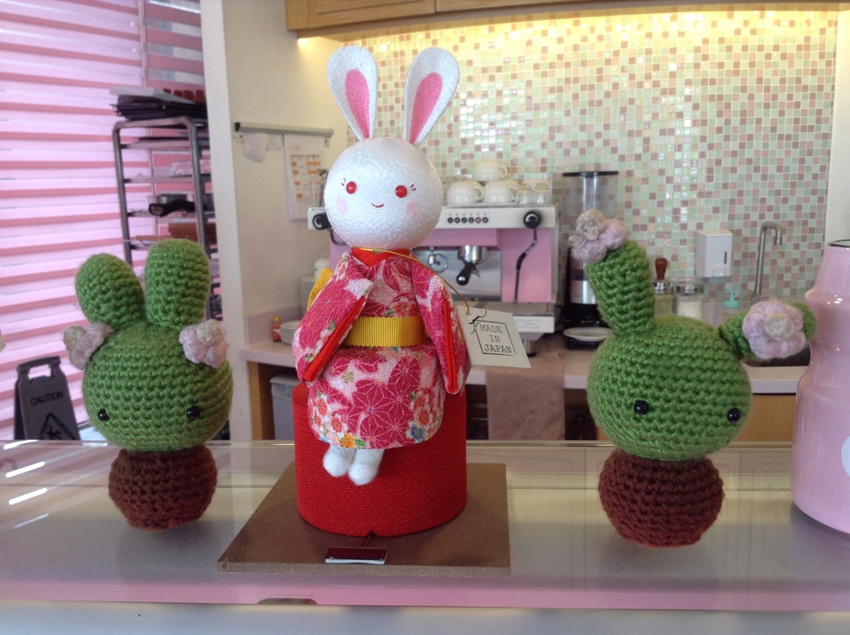 FRESH FROM JAPAN. Hop on over to see them!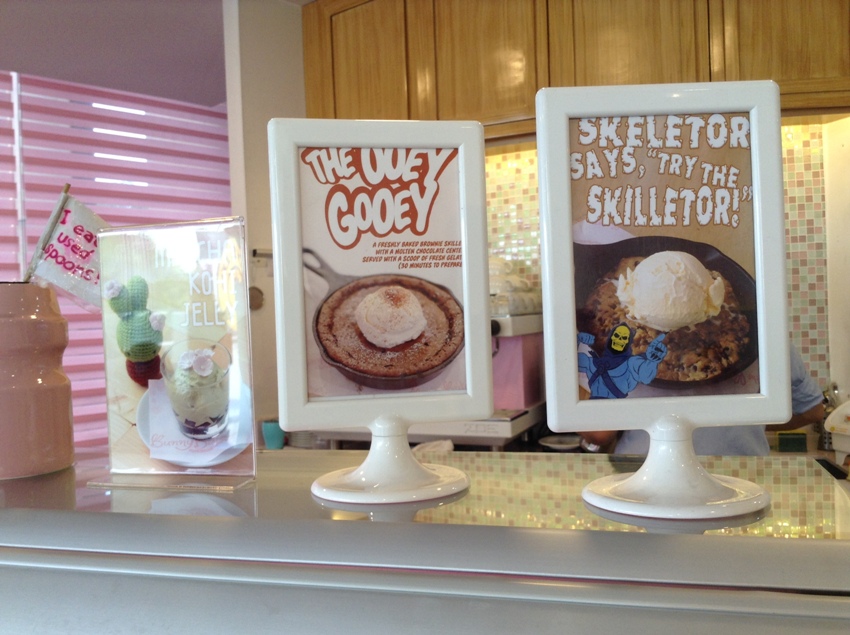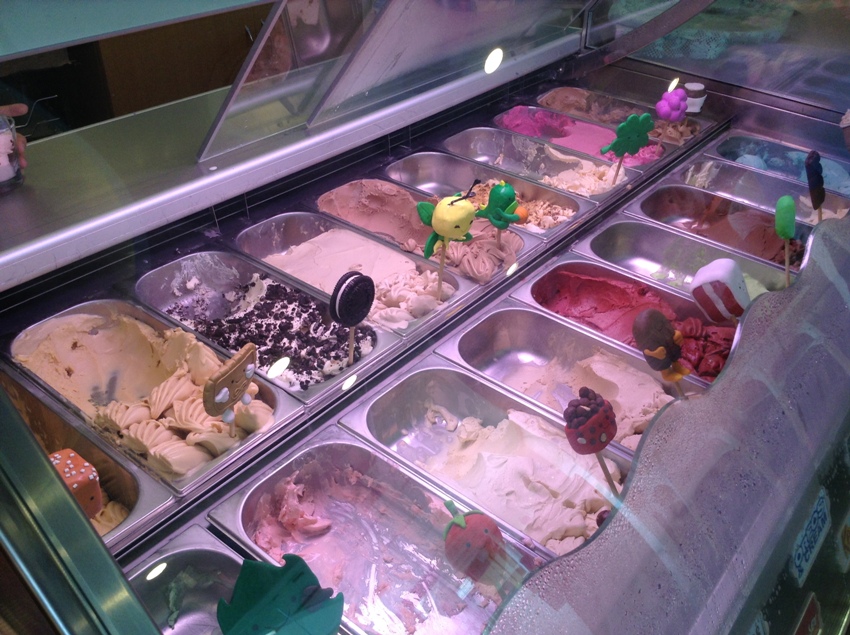 Determined to make her dream a reality, Aila, together with her husband Zach furnished the place with handpicked bunny chairs, lanterns with origami-esque designs and crocheted (amigurumi) bunnies. Perhaps due to the cafe's kawaii ('cute' in Japanese) vibe, people sometimes think they serve Japanese food.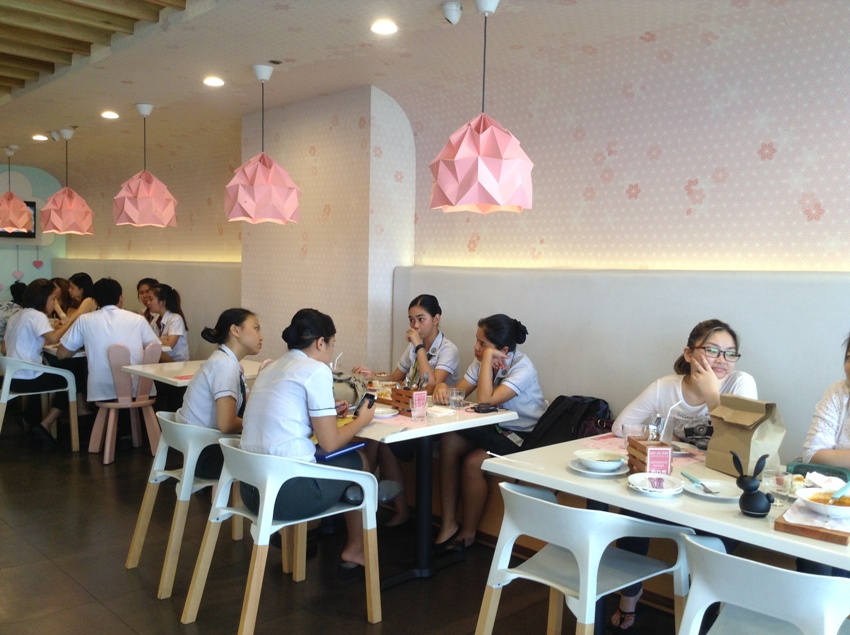 ENJOYED BY ALL AGES. Despite its dainty and cutesy atmosphere, even grown men and professionals (most of them just tagged along with their female colleagues, girly daughters or girlfriends but enjoy the place nonetheless)
A good mix of people drop by the place as they have a wide range of food offerings on their menu. With its starters, all-day breakfasts, heart mains and pastas, burgers, desserts and even a special menu for kids, it is a haven for foodies of all ages.
Owing to its adorable bunny-themed design and delightful menu, it has become a favourite venue for kiddie parties. They offer party packages and weekend party bookings are hectic so better inform them way ahead of time. Bunny Baker is one busy party place too!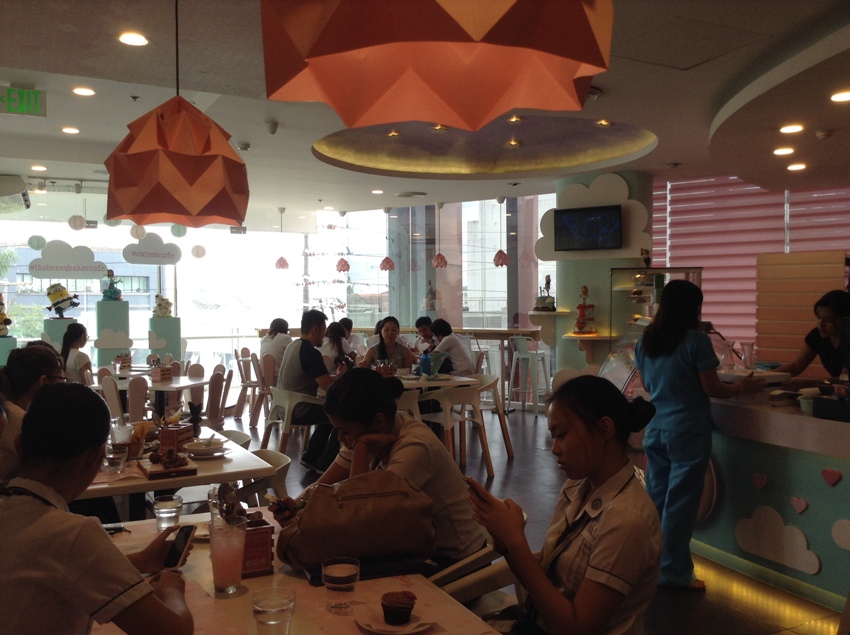 JAM-PACKED. People from all walks of life drop by to try the delicious concoctions of this café and cake studio.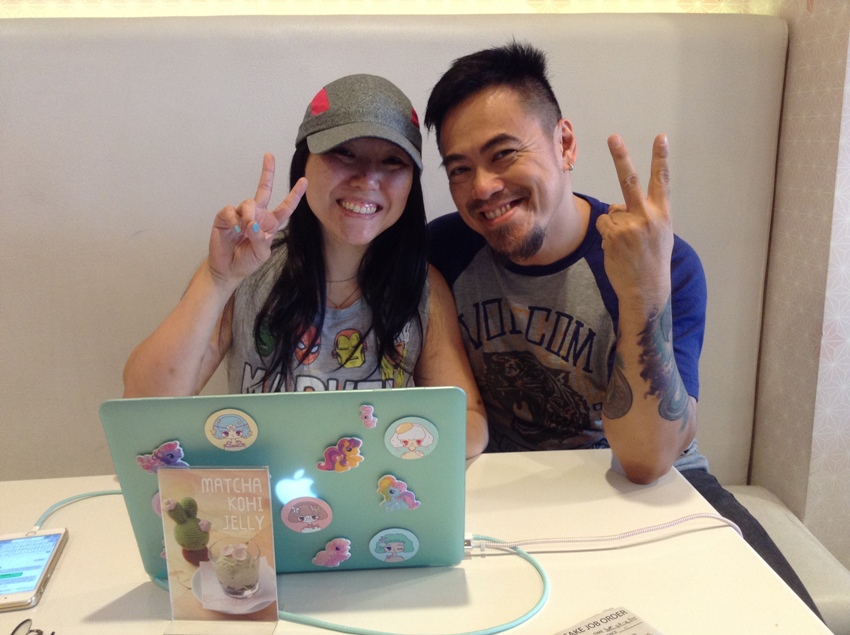 Miss Aila and Sir Zach.
Believe it or not, Zach and Aila are self-taught bakers. They got their lessons from "The University of Internet", as Zach jokingly puts it. Their passion in cake baking flourished into one-of-a-kind fondant creations. The most famous and challenging cake they made is the Manny Pacquiao cake, all 200 pounds, created out of fun and support for the 2014 boxing event. And the most bizarre? Poop cakes!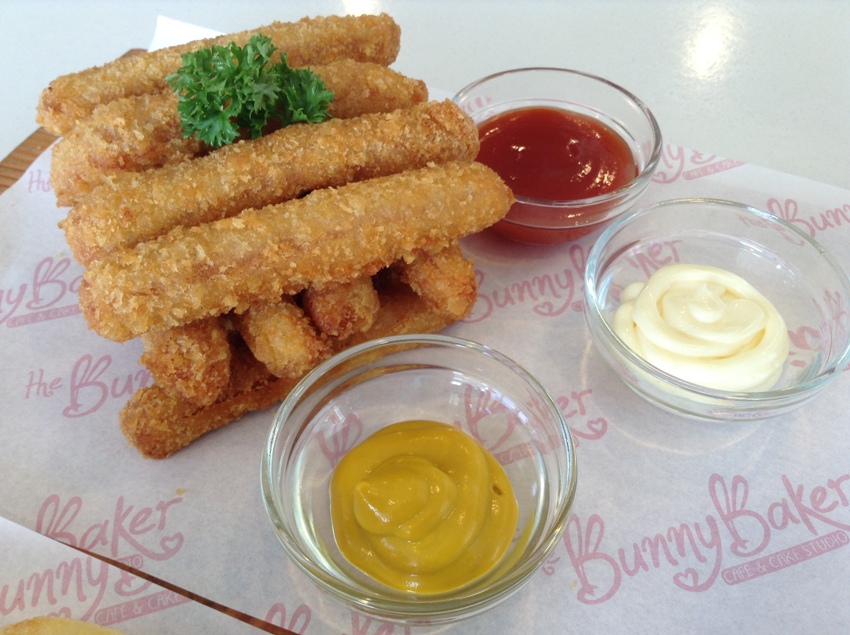 Everything is a visual treat. For starters, their Spam Fries (235), regular or spicy SPAM julienned and covered in panko, served with ketchup, mustard and mayonnaise dip, will surely whet the appetite.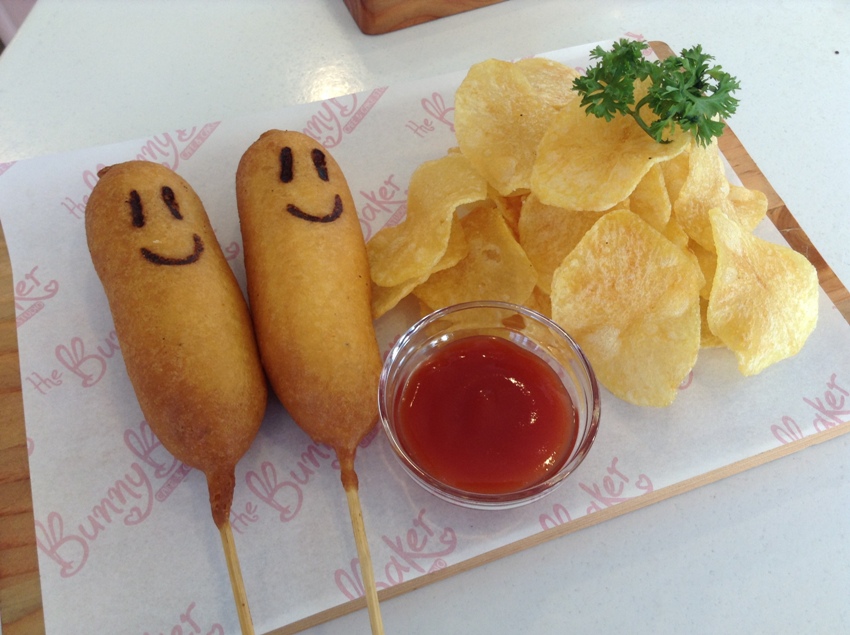 One of their For Kids sure-winner is the Corndog Duo (P195), made of 'happy face' cocktail franks coated with cornmeal and served with a side of potato chips.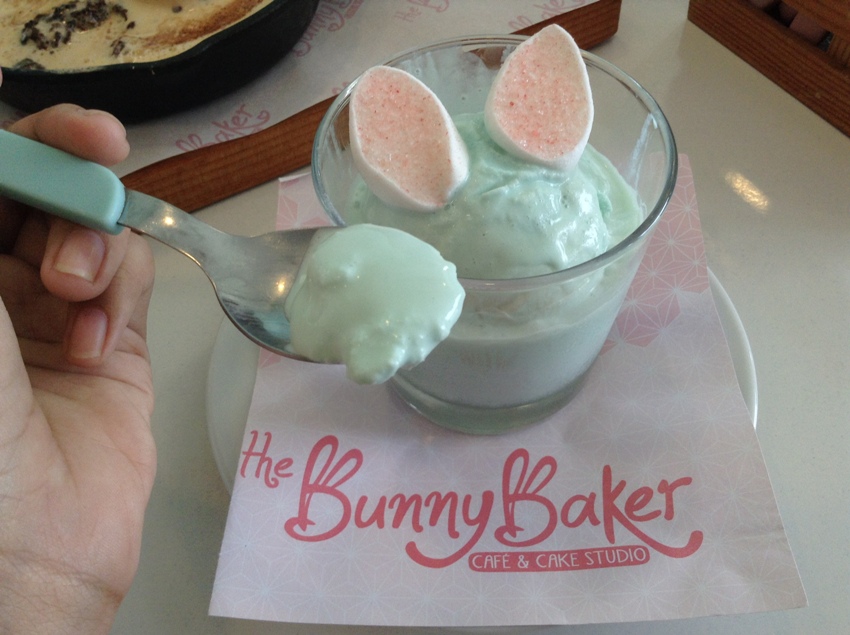 Their Single Scoop Bubblegum Bunny-lato (P110), a portmanteau of "bunny" and "gelato", guarantees freshness in the mouth and goes well as a dessert, to cap off a satisfying meal.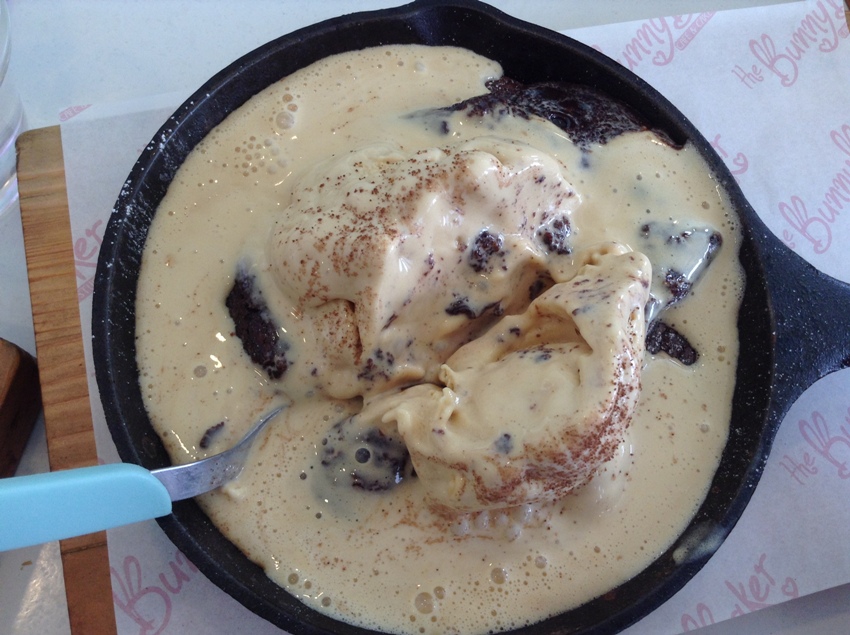 The Ooey Gooey (P285) is an unforgettable treat of molten center brownie in a hot skillet topped with creamy salted caramel gelato.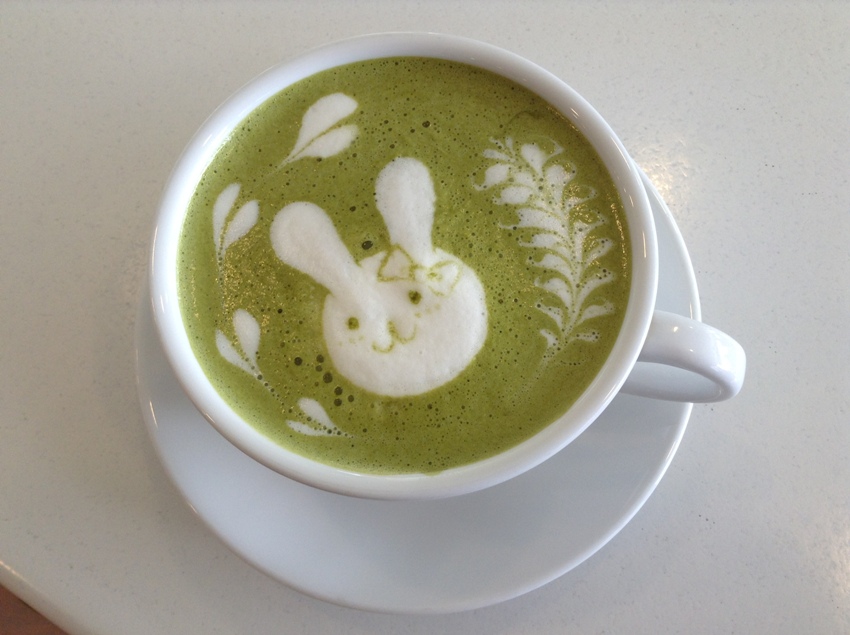 Their hot drink Matcha Latte (P175), where latte art upon request is available, is also a crowd favorite. Here is their signature critter, the bunny.
Yet to celebrate their first year, there are already requests for franchising and a second branch. For now, the owners believe on adding new exciting things on the menu and perhaps more restaurants in the future.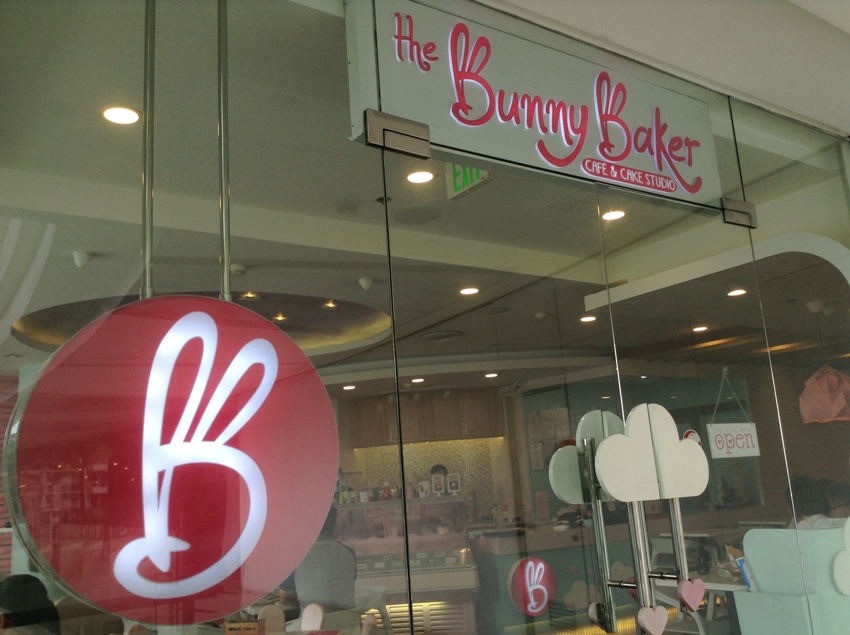 A taste of their food offering and the fun setting will make you go back for more. If you want a glimpse of the place, click here. The Bunny Baker Café and Cake Studio is an experience you'll surely not want to miss, so hop on over!
–
Article and photos by Arvee Gomez
Unit 301, Hemady Square, Doña Hemady St, New Manila, Quezon City
+63 2 650 4153
Monday to Sunday at 7:00 AM – 12:00 MN