Barkin' Blends Dog Café
Manila's pioneering Dog Cafe
Barkin' Blends Dog Café is Manila's first Dog Café with a unique concept to a café experience among domesticated dog lovers. Located at Katipunan Avenue, the café also serves heartwarming meals and beverages on the side.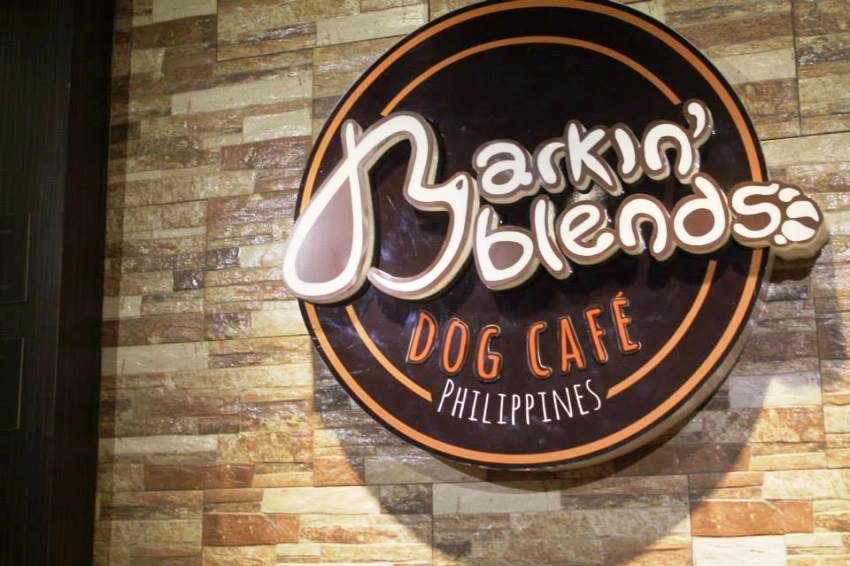 The café is separated into two different units; Human and Dog zones. Human zone is the place for payment, registration, and guidelines for safety. There's a single entry Entrance Fee of P190 inclusive of any drinks. A single entry purchased is non-transferrable and each guest is allowed to stay for 2 hours only inside the dog zone.
The dog zone on the other hand houses its own group of dogs such as beagle, pug, Shih Tzu, Yorkshire terrier and poodle; lovely Maltese, good-looking golden retriever, Siberian husky, Labrador, and the well-loved American cocker spaniel among others. Before entering and leaving the dog zone, everyone is obliged to sanitize and use the provided footwear so the dogs won't get exposed to any kind of germs and viruses.
The dog zone is confined in an area divided into two floor space where you can simply sit on the floor, play, mingle and take photo with the dogs. Inside the dog zone, you can see attractive dog paintings hanging on the wall. There are benches where you can sit as an upbeat modern music plays in the background.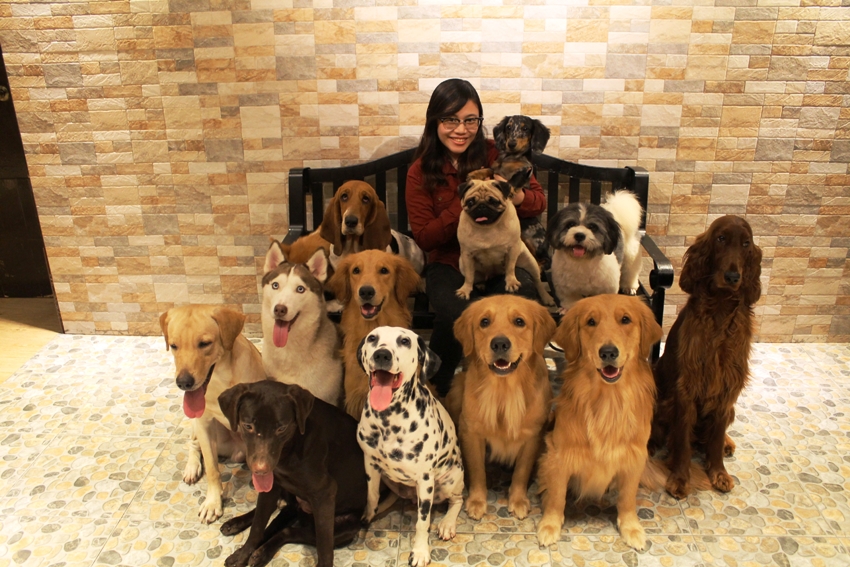 The human zone also houses a restaurant with wood banquettes, tables and chairs where guests can savor its best-seller signature dishes before or after the stay in the dog zone.
A must-try in the list of the menu items is the crowd favorite burger specialties named after their famous dogs called Fiona Burger (P150), Vader Burger (P150) and Big Martha Burger (P150).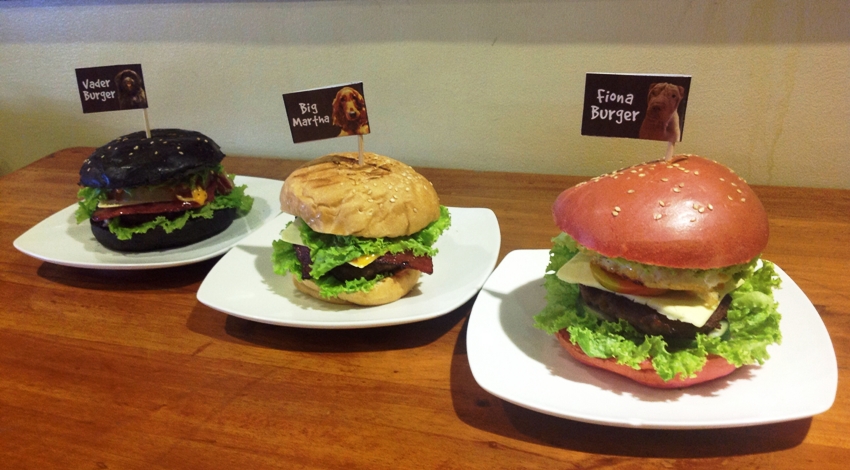 For pasta lovers around, you will enjoy the delightfully creamy and smooth texture best-seller pasta also named after their dogs, Sherlock's Seafood Pasta (P140) and CaRobinara (P120).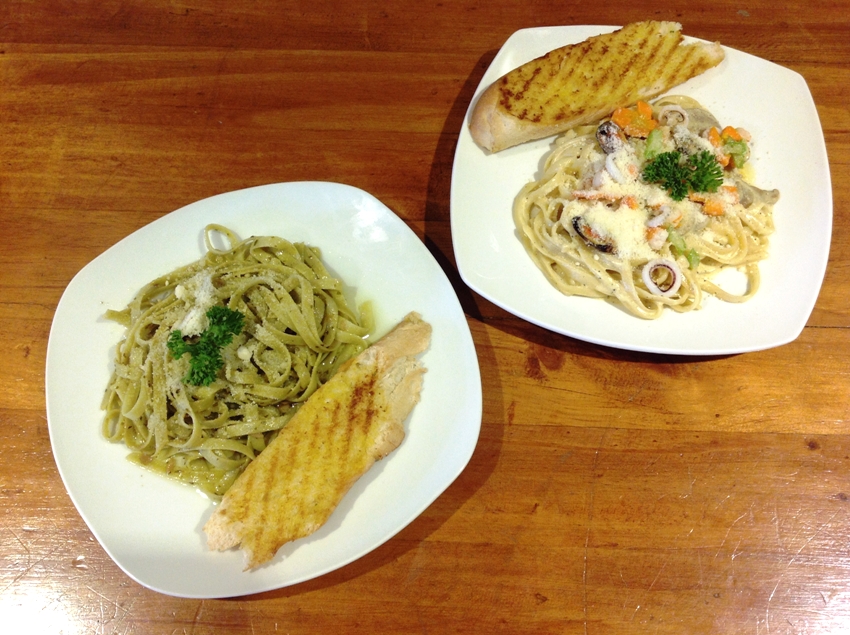 For desserts and sweets indulgence, treat yourself with doggie-inspired Cupcakes, the refreshing perfect match Cold Milk Tea – Wintermelon and Chocolate Vanilla (P75) and a hot or cold creamy Caffe Latte (P100) as a perfect choice.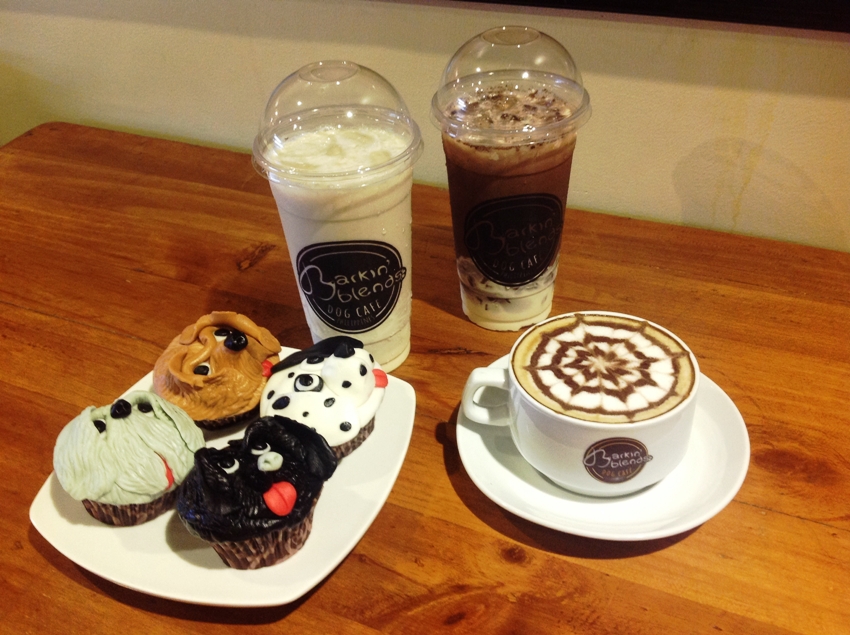 Barkin' Blends Dog Café is considered a favorite hangout place ideal for puppy lovers and foodies around that serves great food at an affordable price in a charming and friendly setting.

Photos by Barkin' Blends Dog Cafe
Article and additional photos by Adrian Pempena (contributor)

91 Rosa Alavaro Street, J&R Concon Centre, Loyola Heights, Quezon City

Monday, Wednesday to Sunday - 12:00pm to 9:00pm