Apéro in Quezon City Is the Ideal Spot for Your Favorite Bread and Pastries
Updated as of March 01, 2021
Apéro is a friendly neighborhood cafe located in the posh Corinthian Hills, Quezon City.
The concept behind this establishment is simple: an all-day dining restaurant where everyday food is elevated and served at a justifiable price.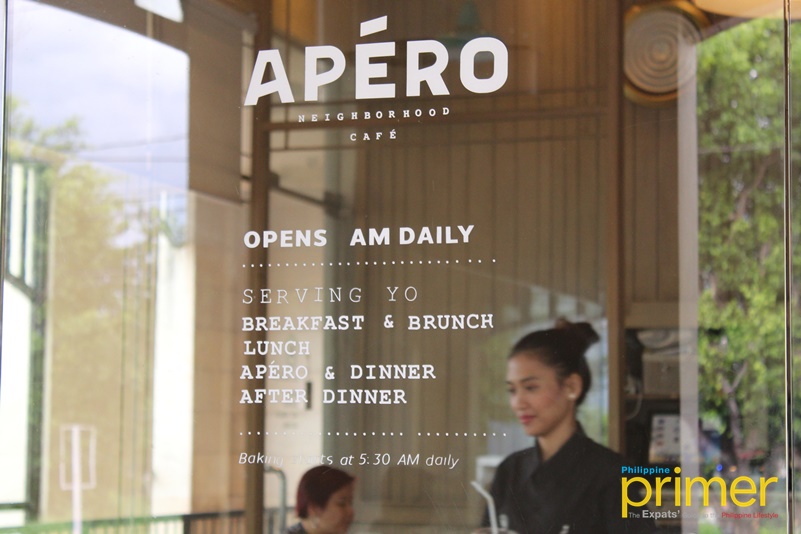 Owned by a group of friends who have an undeniable love for food, the cafe boasts a wide variety of bread choices that are perfect for brunch and afternoon snack.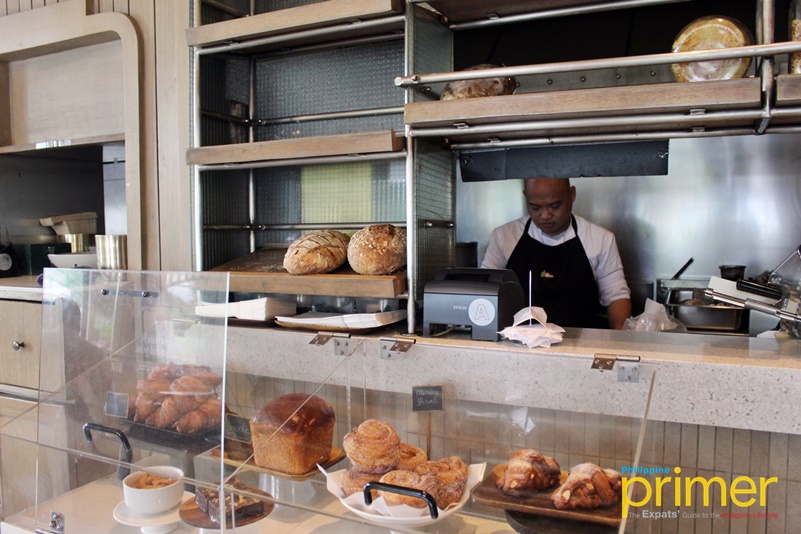 One of their best-sellers is the Oatmeal Raisins Scone (Php 85). This British pastry plays on your tongue with its unique texture brought by the oatmeal and nuts.
It is best paired with a cup of tea with a little bit of cream!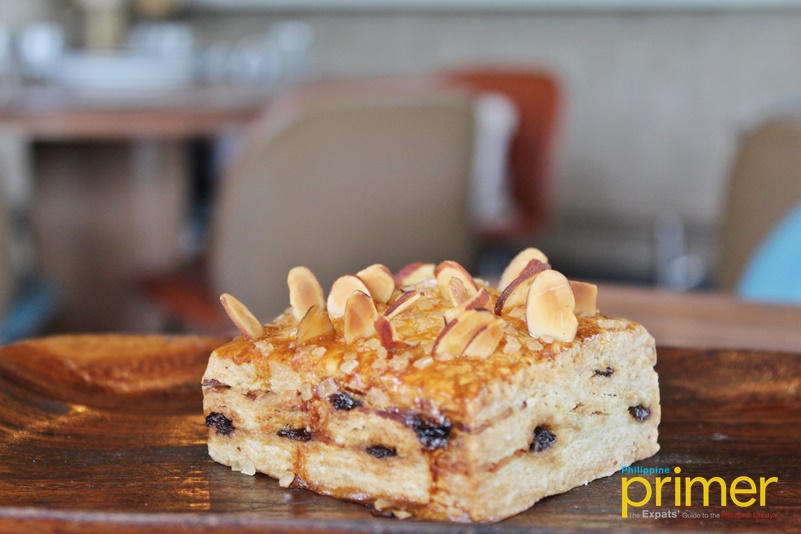 Oatmeal Raisins Scone (Php 85)
They also serve a popular bread in Scotland, the Morning Bun (Php 115). The croissant-like dough makes the bun light yet heavy in the stomach making it ideal for breakfast. It may appear plain yet it is one of the crowd favorites in Apéro.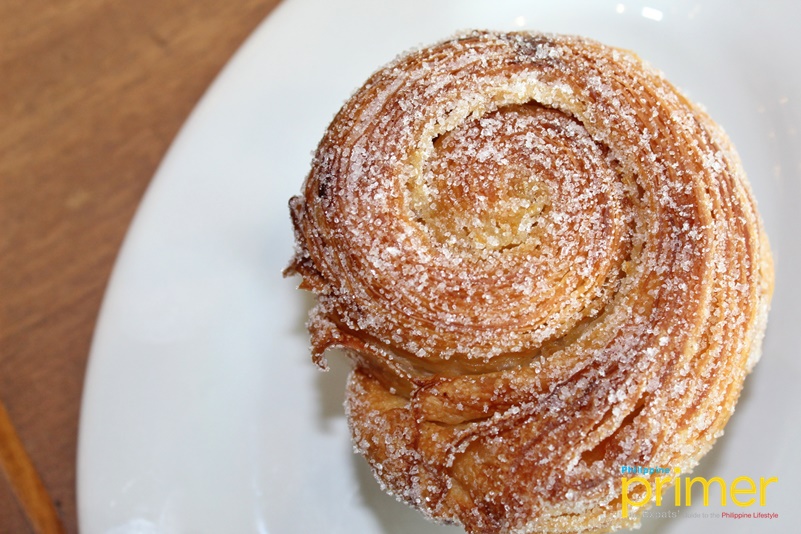 Morning Bun (Php 115)
Completing the list is Pan Au Chocolat (Php 100), which literally translates to "chocolate bread."
Just like the morning bun, this bread may appear simple but its chocolatey goodness makes it one of the fastest to sell out in the bread stand.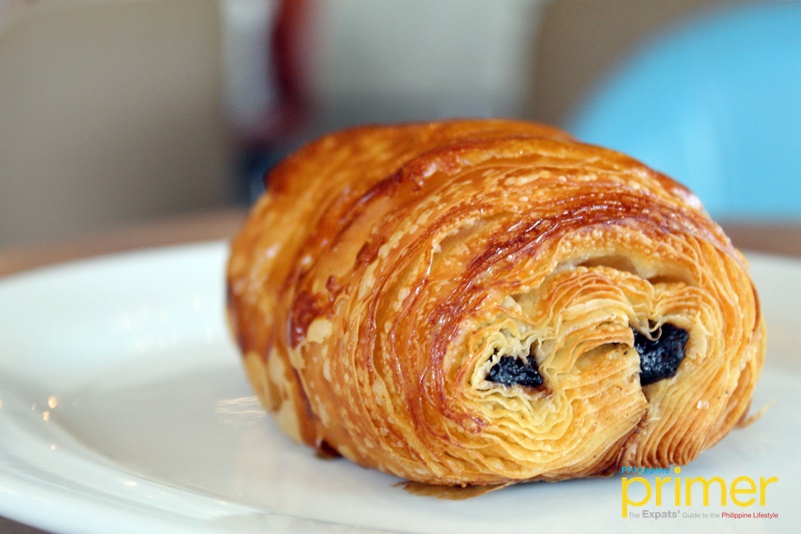 Pan Au Chocolat (Php 100)
Taking inspiration from Duck and Buvette, a restaurant serving French-inspired food and pastries, Apéro has constructed a menu that caters to the increased appreciation for food that Filipinos have nowadays.
Apéro's bread and pastries are baked fresh every day, so expect only the best quality and taste!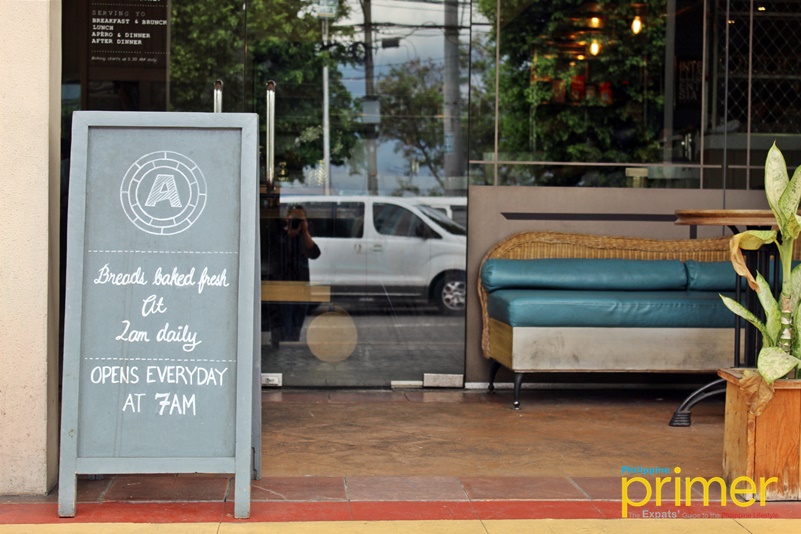 If ever you're in Quezon City, make sure to visit Apéro for good food, drinks, and conversation with friends. It might actually be your next favorite hang-out place!
How to get there:
From Ayala, take EDSA, drive straight then turn right on White Plains Avenue Drive

Continue on

 to 

Temple Drive. Apero is located at the Corinthian Hills Clubhouse
General Information
Corinthian Hills Clubhouse, Temple Drive, Quezon City
02-8532-8064
8:00 a.m. - 11:00 p.m.
Cash and Card
kathleen@bullseyeph.com