Wagga Wagga Jerk Chicken
You know you love chicken. Visit Wagga Wagga Jerk Chicken for a taste of Jamaican!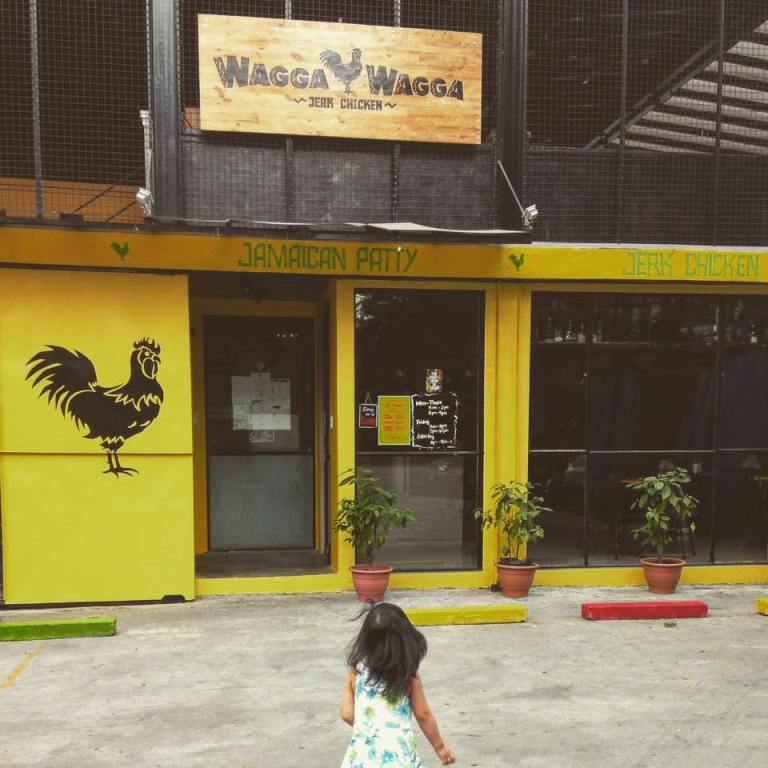 LET'S GO WAGGA WAGGA! See this yellow resto which will serve you great food! Photo grabbed from Wagga Wagga Jerk Chicken's Facebook page
Wagga Wagga Jerk Chicken is a restaurant that serves Jamaican food, found in Pasig City. If you're tired of fast food fried chicken for lunch, you should try this one. It's something new to your taste buds, as it will excite you with flavors you have never tasted before.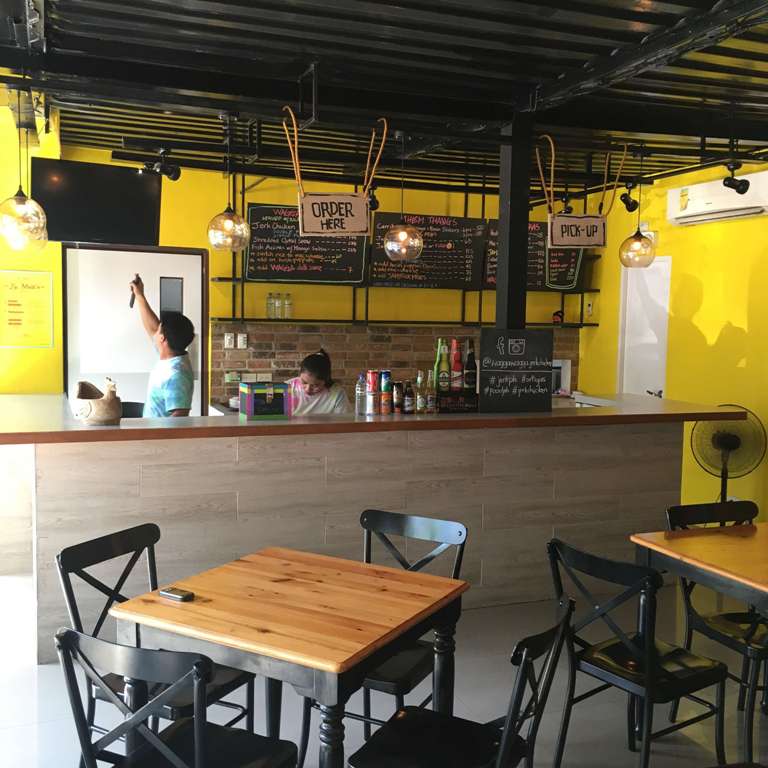 Photo by Harvard Uy de Baron via Zomato
With its bright yellow exterior, you will immediately notice this hip restaurant that serves great food. Once you enter their place, you will be greeted by colorful murals that will be a perfect background for your photo session when you bring your friends along with you. They have a very hip atmosphere, perfect for yuccies and yuppies who would want to go to a restaurant where they can feel relaxed when dining.

Try their Jerk Wings for P125/ half pound, Jerk chicken for P195/single fillet, and Jamaican patties for P65 each.
The restaurant is run by Chef Justin David, who ensures that all their food are tasty and appetizing. Other than Caribbean specialties, they also serve snacks you will also come to love with their unique spices that make it more flavorful.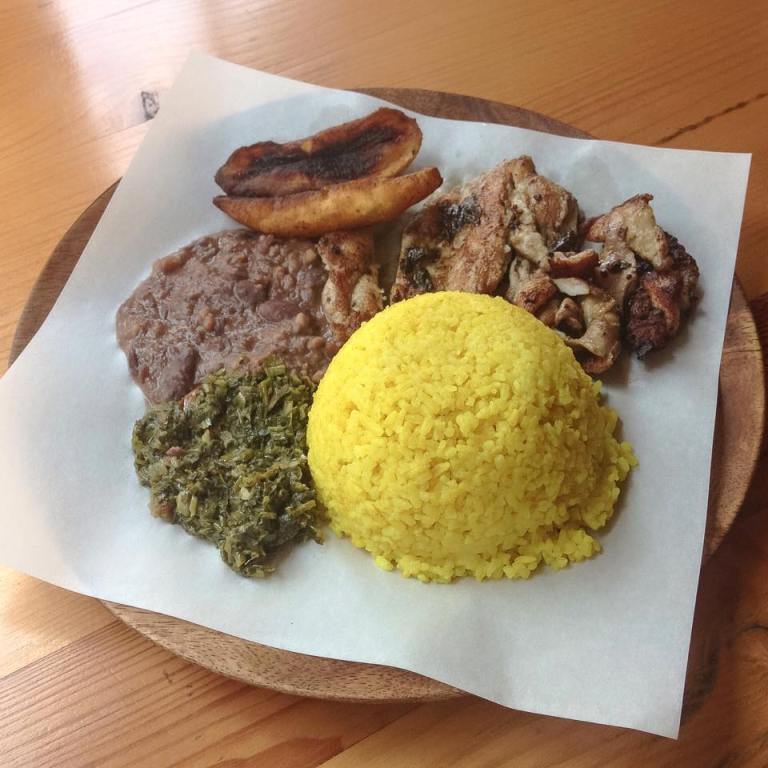 JERK CHICKEN. It's the jerk you'll come to love. Price at P195 for single fillet, P255 for double fillet. Photo grabbed from Wagga Wagga Jerk Chicken's Facebook page
And because they have chicken on their name, you should try their Jerk Chicken which is their bestselling item. Try this affordable grilled chicken meal served with rice, beans, callalloo, and plantain.
Some customers recommend adding hush puppies for only P45, which is a fried corn bread that's crunchy and savory—just the way you like it.
Why not try something new for lunch? Visit Wagga Wagga Jerk Chicken and see their yummy dishes!
Meralco Commercial Complex, 88 Meralco Avenue Corner Julia Vargas, Ortigas, Pasig City, Metro Manila
0998-868-6110
11:00 am to 9:00 pm (Monday to Thursday); 11:00 am to 10:00 pm (Friday); and 6:00 pm to 12:00 am (Saturday)
Sundays