Seared Restaurant & Lounge: A feat of the meat lover
Founded in 2015, Seared Restaurant and Lounge is the result of the collective effort of a team of young, passionate individuals' to craft great food and pleasurable dining experience.
Located at Ortigas Technopoint, Pasig, Seared Restaurant and Lounge is a casual American restaurant that serves affordable yet quality food. This restaurant is a feat for the meat lovers as they take pride in quality meat they use for their 100% Wagyu beef patty burgers, sous vide and seared steaks, pork chops, briskets, and ribs.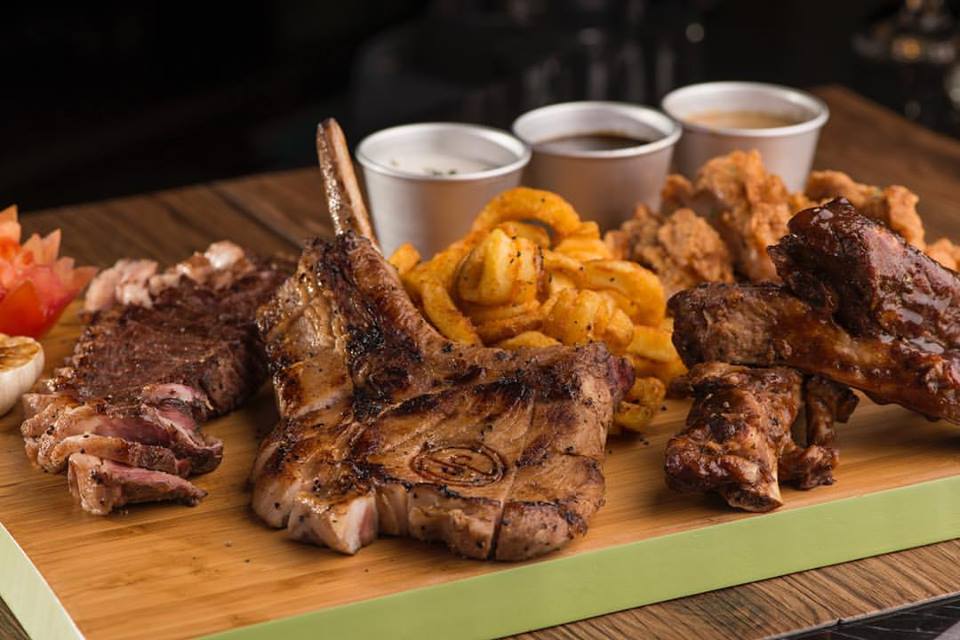 Everyone, meet your Godfather, the ultimate platter! (P1,685)
The two-storey restaurant displays a hip and contemporary vibes. With white decors with light wooden accent, plain concrete walls, and glass doors, there's dark side, no heavy lighting; the place is bright enough for you to take a good photo for that Instagram post! If you feel like lacing the gastronomic adventure up, a bar setup is located on the second floor of the restaurant where you can have your pick in their selection of signature cocktails or mocktails.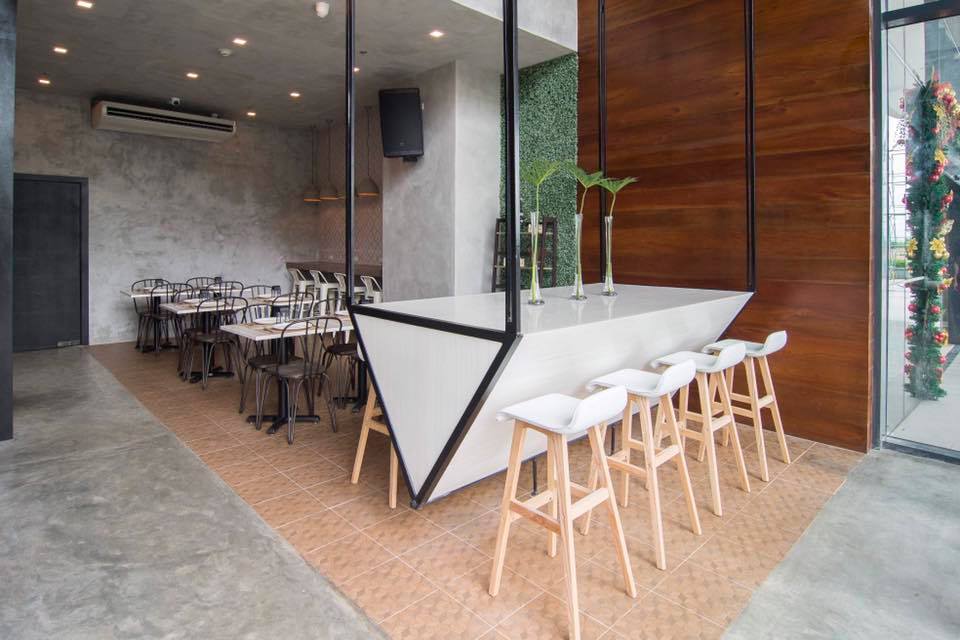 That inverted pyramid serves its purpose as a decor and a table!
SEARED® is located at Unit 9 G/F Technopoint, Julia Vargas Avenue, Ortigas Center, Pasig City. They also offer different promotions so make sure you follow SearedPH on Facebook and Instagram to get the latest updates!
All images grabbed from searedPH

Unit 9 G/F Ortigas Technopoint, Julia Vargas ave., Ortigas Center, Pasig

Monday to Thursday and Sunday: 11:30am – 1:00am; Friday to Saturday: 11:30am – 2:00am