Naan Indian Street Kitchen in Kapitolyo: A Taste of Simple Indian Cooking
We roamed around Metro Manila to find places that serve Indian cuisine. Along Kapitolyo, Pasig's in-demand food street, we found Naan – Indian Street Kitchen.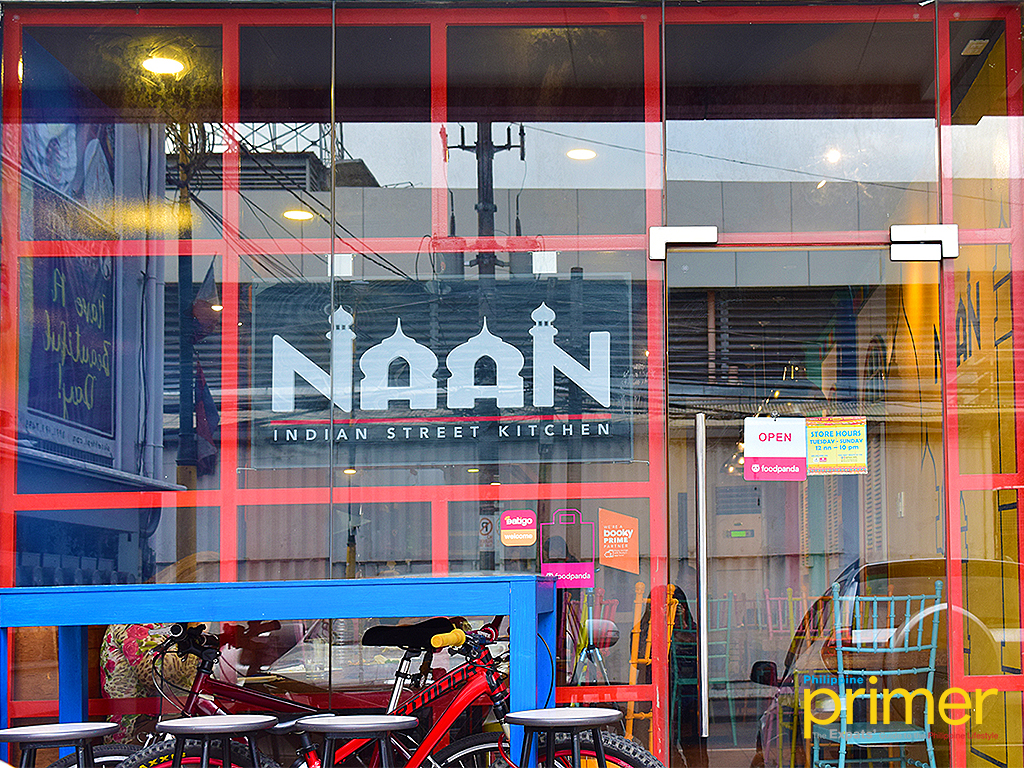 Naan Indian Street Kitchen in Kapitolyo, Pasig first started as a humble food stall in weekend markets. It's been around since 2016, and now at their newest location, Naan has become a favorite among locals and Indian expats living and working around the area.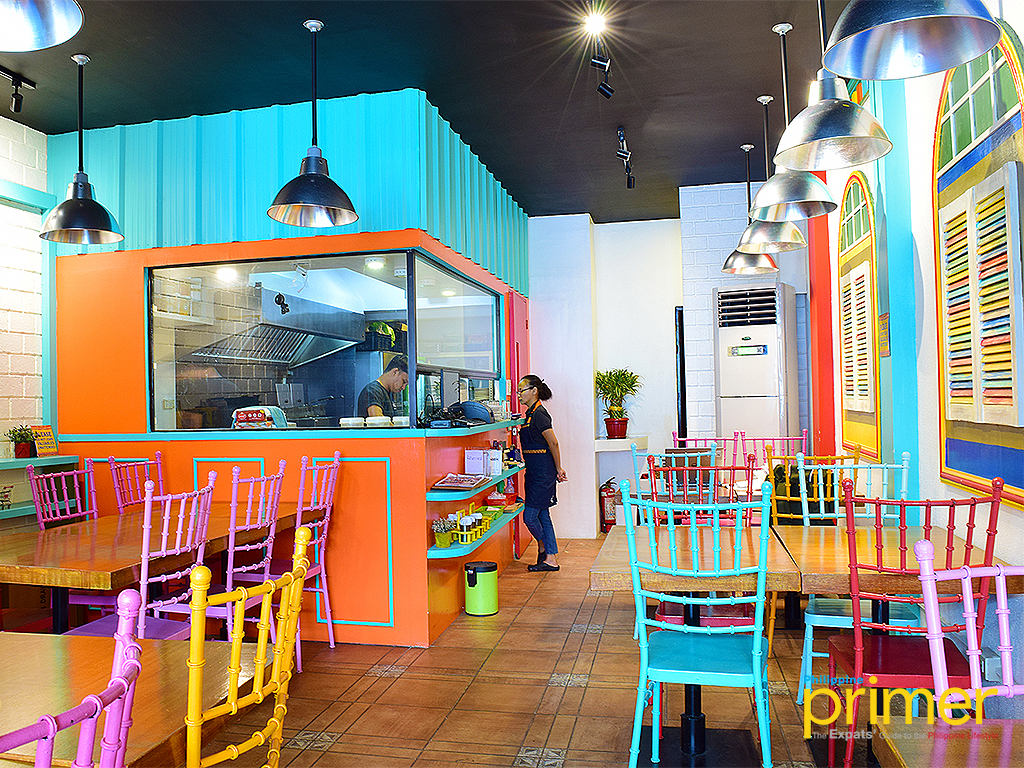 Naan's glass façade gives you a peek at what this Indian restaurant looks like. This quirky and chic Indian restaurant has a very vibrant-looking interior which is a plus factor if you choose restaurants based on its charms.
At Naan, they try to make Indian food simpler. When we think of Indian cuisine, we immediately think of its strong and spicy flavors. India's staple foods mostly consist of bold spices, which make their dishes intimidating at first; but in this Indian restaurant, they want to create straightforward dishes so it's easier for those unfamiliar with Indian cuisine to enjoy.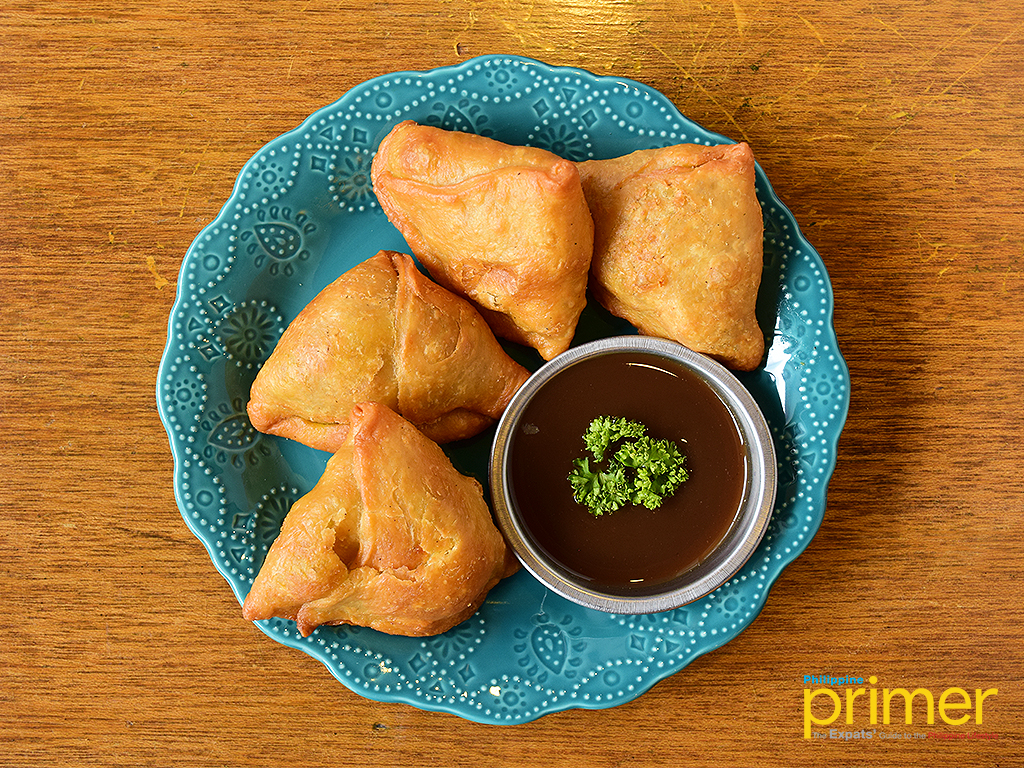 Vegetable Samosa (Php 40 a piece; Php 150 for four pieces)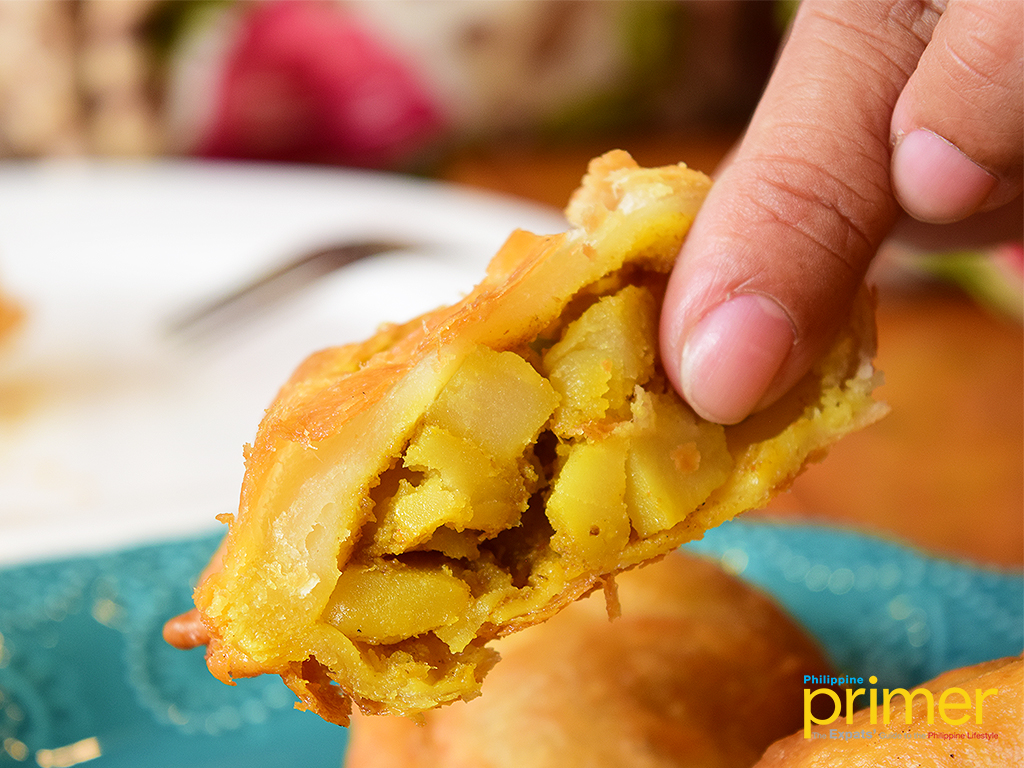 The samosa is a vegetarian snack filled with potatoes and green peas flavored with curry, wrapped in thin-dough, and deep-fried. You may dip it in tamarind or chutney. It's one of the few dishes that stays faithful to how they actually make it in India.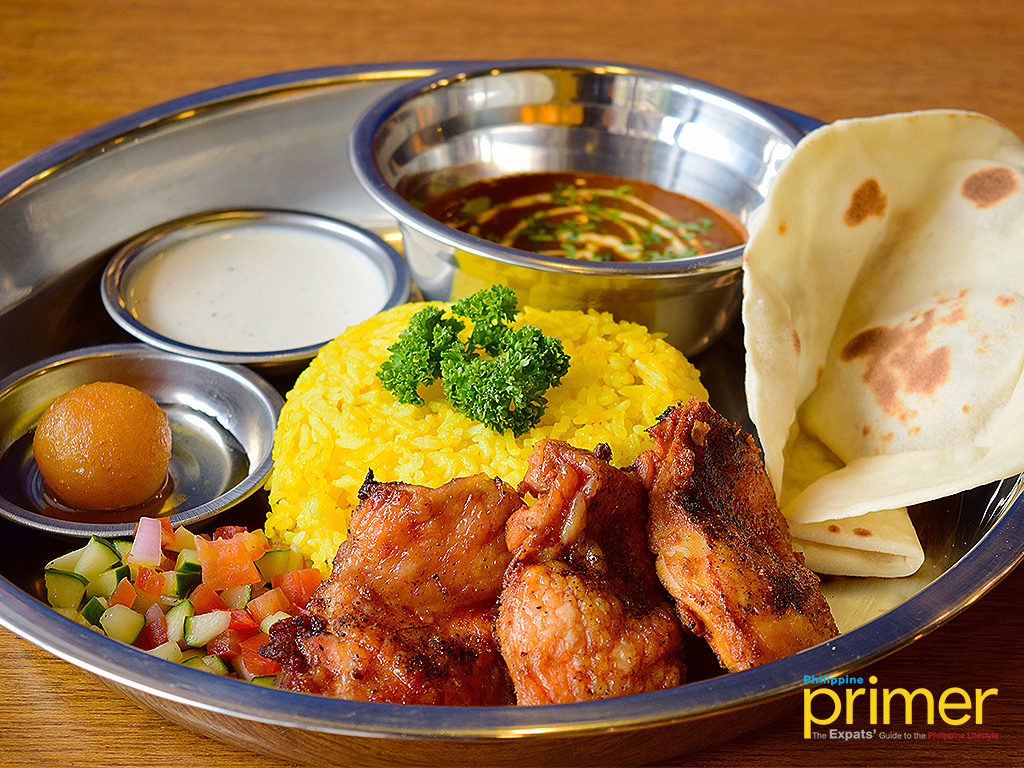 Grilled Chicken Tikka Masala (Php 300)
A Thali (round metal platter) with three pieces of grilled chicken, Tikka Masala curry dip, yogurt dip, Kachumber (a salad of cucumber, tomato, and spices), Gulab Jamun (a classic Indian dessert), turmeric rice, and naan.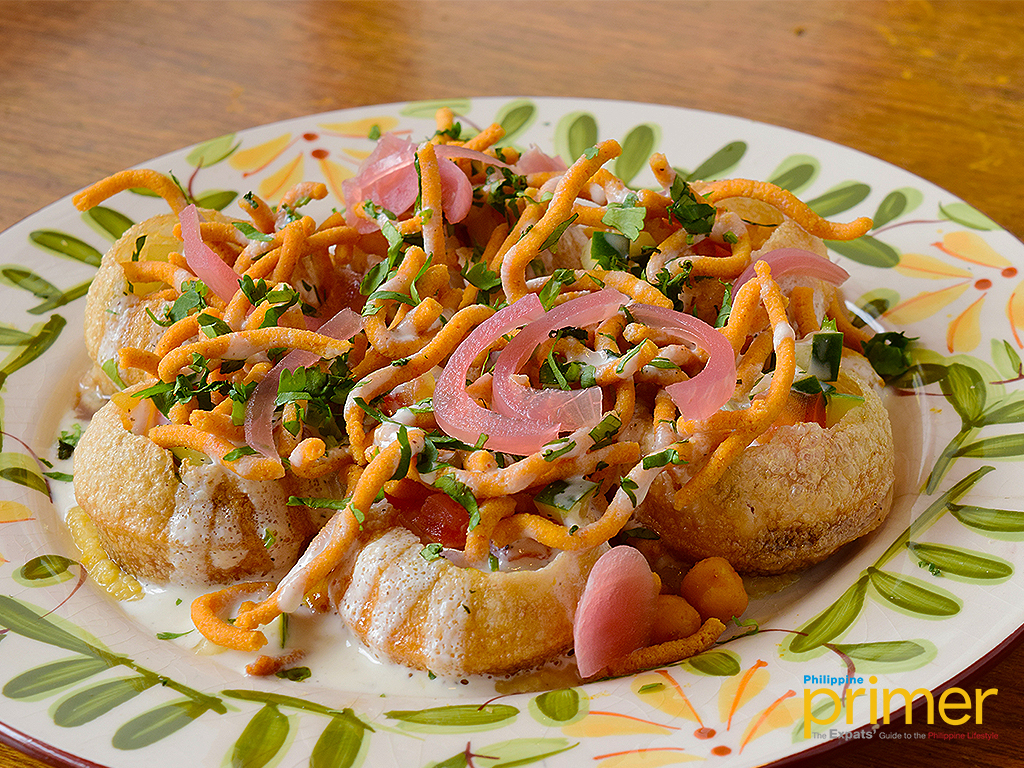 DAHI PURI (Php 150). Made of small deep-fried thin dough cups stuffed with chickpeas, Kachumber, and tamarind chutney, it's drizzled with yogurt sauce and topped with fried chickpea noodles, pickled onions, and chopped parsley.
Filipino Chef Aldrin Surposa came to create Naan when he became interested in learning about various spices. He learned through Indian cookbooks, was taught by an Indian chef, and re-created and tweaked Indian recipes to his liking.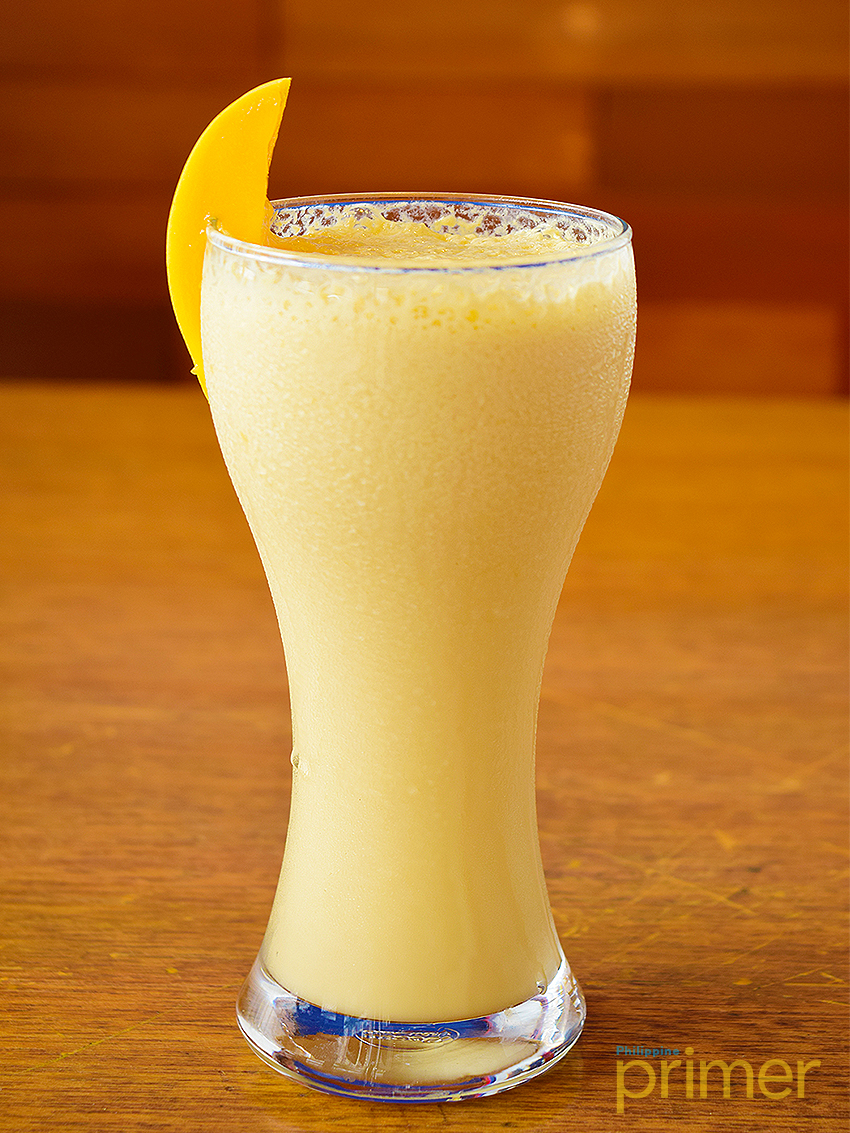 MANGO LASSI (Php 100). A homemade yogurt drink with mangoes.
Those who are yet to explore India's rich cuisine will want to try Naan, as they serve hearty and reasonably-priced meals for everyone to enjoy.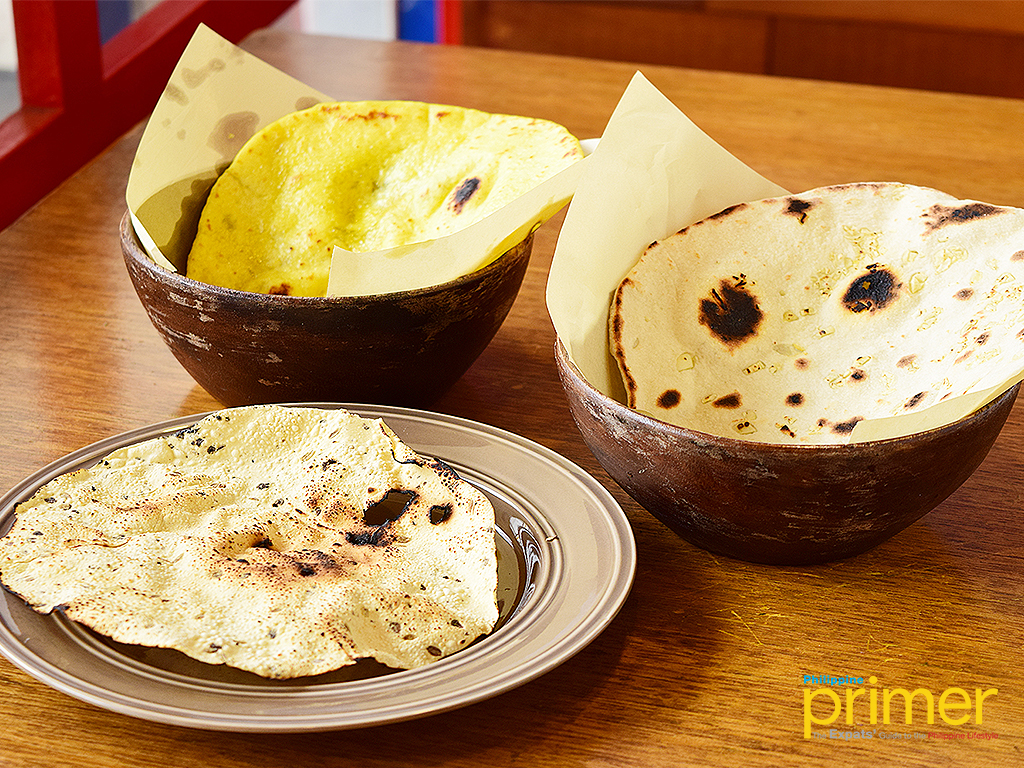 PAPADUM (Php 20). Spiced deep-fried Indian chips 
As the only Indian restaurant in the area, Naan seeks to make Indian cuisine more accessible to Filipinos. And with their simple yet mouthwatering dishes, everyone will surely love the cuisine even more—a surefire way to introduce a piece of India's culture through food.
---
This also appears in Volume 123 of Philippine Primer Japanese magazine.
Written by Jastine Valeriano
General Information
G/F D-Strip Bldg., #20 United St., Brgy. Kapitolyo, Pasig
0998-553-6424
12 am to 10 pm (Tuesday to Sunday); Closed on Mondays
naan.manila@gmail.com