Jang Ga Nae
Craving for delicious Korean meal? Jang Ga Nae has a lot to offer! Indulge in delicious Korean dishes like kimchi, chap chae, bibimbap, samgyupsal and more in their restaurant located at Jose Escriva Drive, Ortigas in Pasig City. Although they serve exquisite delicacies, this restaurant is best known for their delicious Korean barbeque that you can partner up with beer.
Customers are treated with the quintessential complimentary side dishes while the meals are being cooked. The side dishes consist of assorted vegetables prepared and can vary depending on the restaurant, although the classic kimchi will always be there.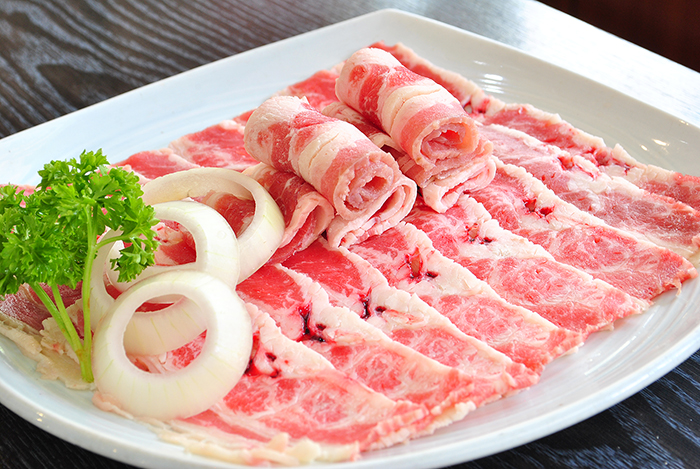 Grilled Beef Belly (Php 390)
Who doesn't like grilling? Get their Grilled Beef Belly and grill it yourself. It's part of the Korean dining experience. Anyhow, the meat portions provided are plentiful and are skillfully cut, ensuring that you get your money's worth.
Bibimbap (Php 300)
Served in a stone pot, the Bibimbap is a traditional Korean cuisine that has been enjoyed not only by Koreans but also by a lot of foreigners. The bowl consists of warm white rice topped with seasoned vegetables, chili paste, meat (usually beef), and finally coated with raw egg. The bowl is then stirred where all the ingredients fuse its flavor with one another. It's a beauty and so is the taste.
Be sure to be early or book in advance because Jang Ga Nae gets really packed during peak hours.
---
This also appears in Volume 122 of Philippine Primer Japanese Magazine.

8137 Plaza, Escriva st., San Antonio, Ortigas, Pasig