Baker & Cook, Plank Sourdough Pizza to open at S Maison in January 2017
A late Christmas gift is given to Filipino fans of Singapore's only artisan bakery and food chain Baker & Cook and its spin-off pizzeria Plank Sourdough Pizza as both are set to open their doors in the Philippines in January 11, 2017 at S Maison in Conrad Manila, Pasay City.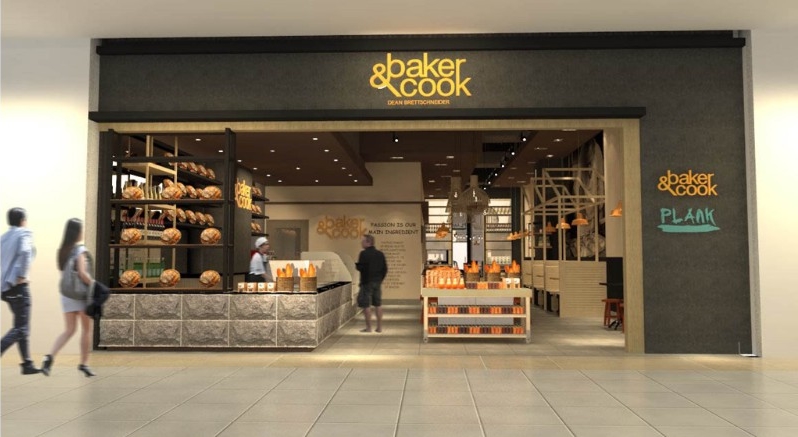 A SIGN OF THINGS TO COME. Baker & Cook and Plank Sourdough Pizza are set to open their doors in Manila on January 11, 2017. Image grabbed from Baker & Cook
Baker & Cook founder Dean Brettscheider, a world-renowned baker from New Zealand, has partnered with The Bistro Group to open their first international outlet at S Maison, a high-end luxury retail complex perched on the edge of Manila Bay.
Baker & Cook is an artisanal bakery that serves hand-crafted breads and pastries alongside an all-day brunch menu of bakery-inspired dishes. First opened at Hillcrest Road in Singapore, they have been a hit since day one with the city's locals.
YOUR NEW PIZZA HAVEN? It's possible. Plank uses Baker & Cook's signature sourdough as its pizza crust. Image grabbed from Dean Brettschneider – The Global Baker Facebook page
Plank Sourdough Pizza, a spin-off of Baker & Cook, serves pizza using Baker & Cook's signature sourdough as crust. Every part of the pizza is as good as the last, right down to the often-neglected outer crust. Plank has two branches in Singapore: one at Swan Lake Avenue in East Coast and another at Namly Estate.
Make sure you follow Baker & Cook on Facebook for the latest news on their Manila flagship store.
Source: Baker & Cook Facebook page, Baker & Cook, Spot.ph