Ramen Metro
Here's an additional ramen restaurant that fits your budget!
In a place like Manila where a number of ramen restaurants are established, this resto stands out. For ramen-lovers who would love to have an experience like no other, check out Ramen Metro for an authentic ramen dining!
Ramen Metro is known for bringing modern Japan into the Philippines, by making ramen dishes that makes its customers feel that they are in the country. The traditional ramen dishes that they make are perfected by their own Master Chef, as their ramen and broth are freshly made daily.
What makes it loved by its many customers is that while their dishes are made delectable, these are also affordable with prices ranging from P200 and above. Therefore, it's one of the go-to places of many Japanese cuisine lovers who would like to go on a ramen feast that will fit their budget.

INSIDE RAMEN METRO. The place invokes a traditional Japanese restaurant setting with the bustling city of Tokyo on its backdrop. (Photos from Ramen Metro)

The restaurant's ambience is upbeat and modern, resembling Tokyo's bustling and vibrant environment. They use red and wood for the restaurant interior, which makes it look sleek but still has that traditional Japanese ramen restaurant vibe.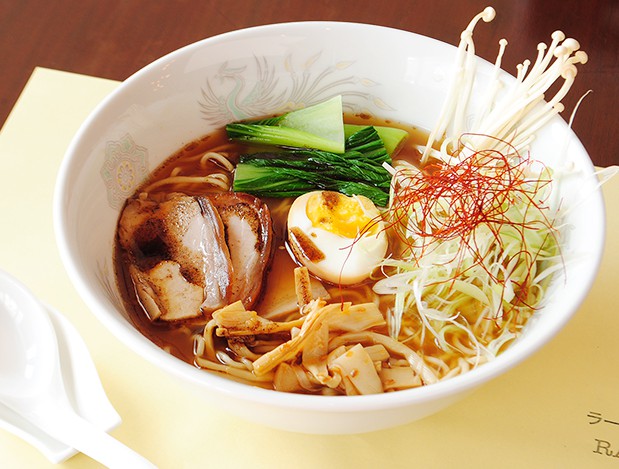 TONKUTSU METRO RAMEN (P375)
BLACK RAMEN (P350)
When it comes to food, it takes pride of their ramen servings which are good for sharing. The noodles they use are firm and tasty, and the other ingredients that they use are made sure to have a great quality which adds flavour to the meal. They also have a plate of scrumptious gyoza and Japanese set meals served with side salad and mixed fruits which are affordable as well.
 GYOZA (P150)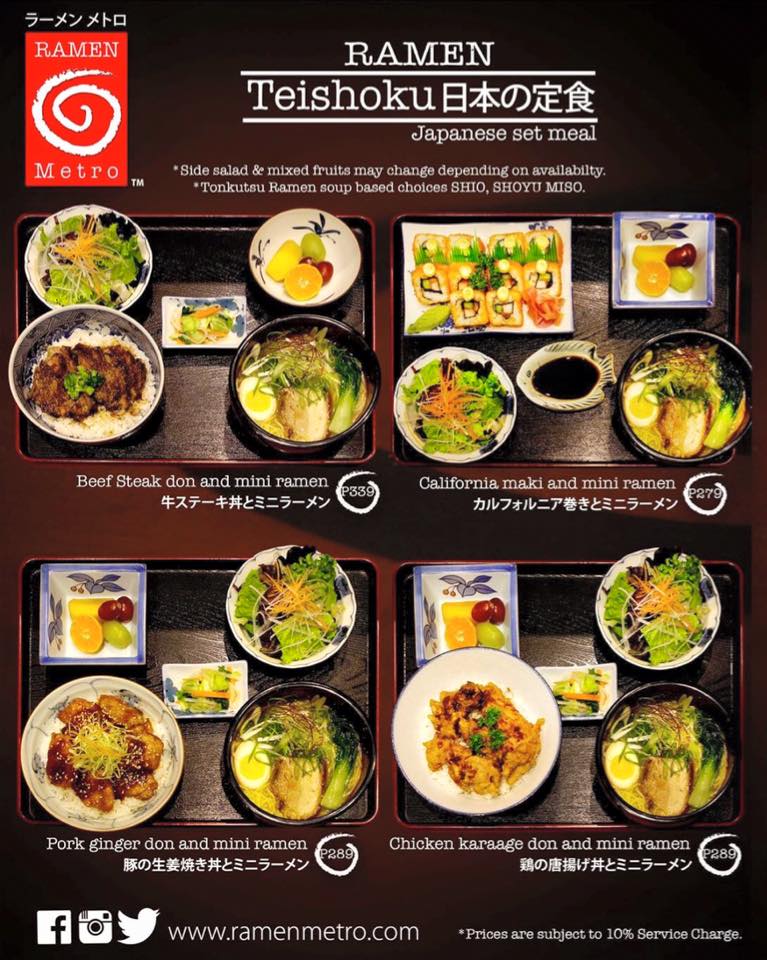 SET MEAL. Ramen Metro also serves set meals for those who would like to have rice for lunch.

Ramen Metro also has a Lenten special menu for those who are refraining to eat meat for the Holy Week observation. They serve Tuna, Salmon, and Sashimi for salad and set meals as well.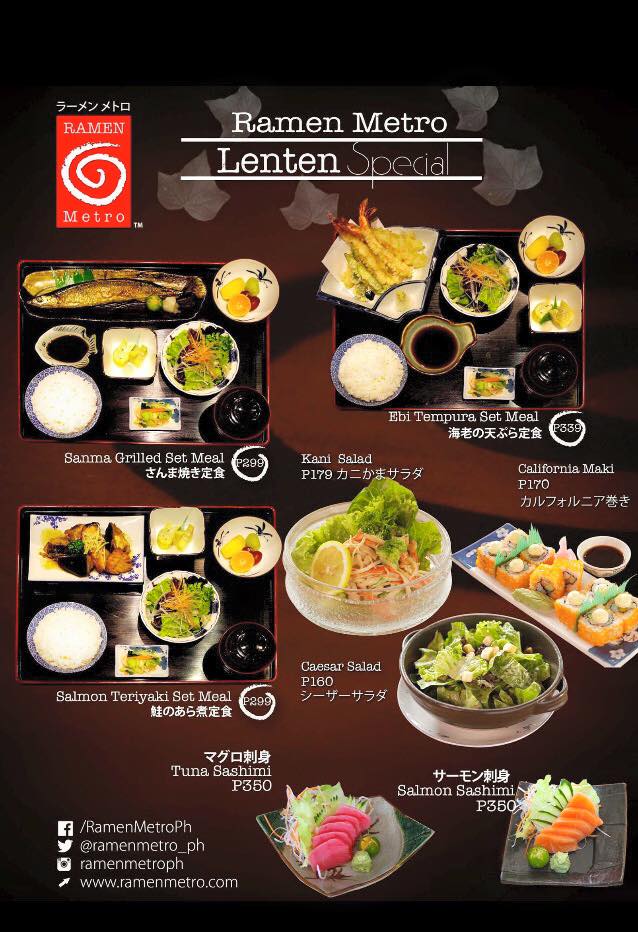 LENTEN SPECIAL. For those abstaining meat, they have a Lenten Special offering for you! (Photo from Ramen Metro)

If you're looking for an affordable ramen place that serves great Japanese cuisine dishes, see Ramen Metro! To see their menu, click here.
Bluebay Walk, Bldg. K Macapagal Blvd. Cor Edsa Extension, Pasay City, Metro Manila
0932-704-6969 and 0917-522-0052
11:00 am to 2:00 am
ramen.metro@gmail.com