Epilogue in S Maison: A First Look at Japanese-European Fine Dining
What happens when a Japanese master chef takes on the task of elevating the flavors of continental cuisine through Japanese expertise? Fine dining restaurant Epilogue at S Maison in Conrad Manila delves into that and more through their culinary offerings.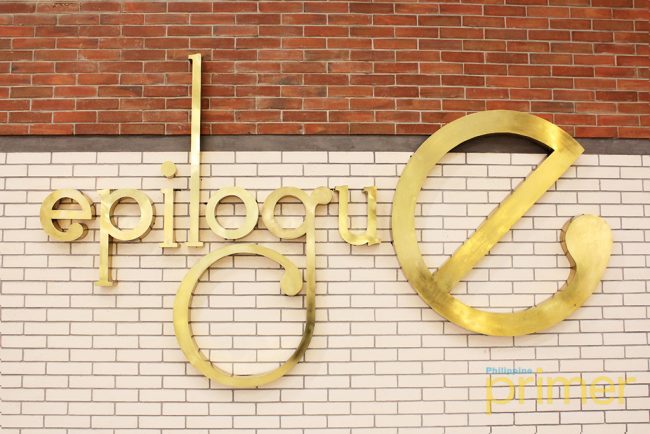 Epilogue in Conrad's S'Maison first opened in 2017 and is one of the new things to watch out for in Manila's booming restaurant scene. Described as a Japanese-European fine dining restaurant, Epilogue offers their expertise in producing Italian cuisine dishes through the expertise of Japanese chef Hiroyuki Meno, who has his own take on making each dish a feast for the palate.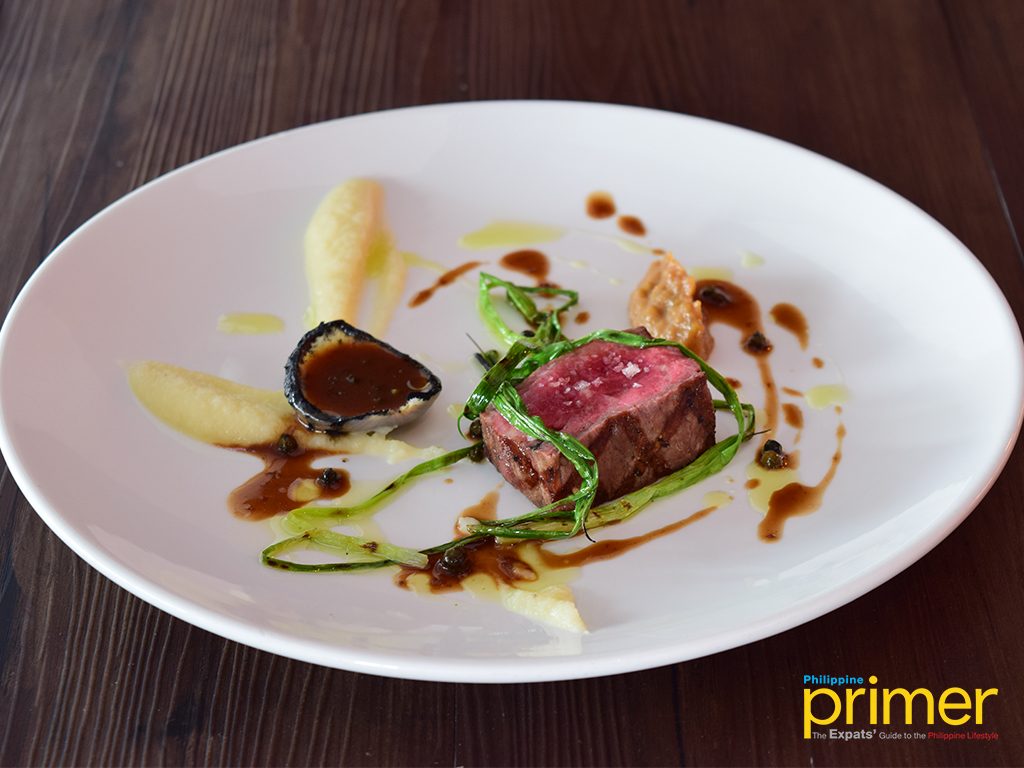 Wagyu (Php 790): Celeriac Apple, Caramelized Onion Puree, Green Pepper, Spring Onion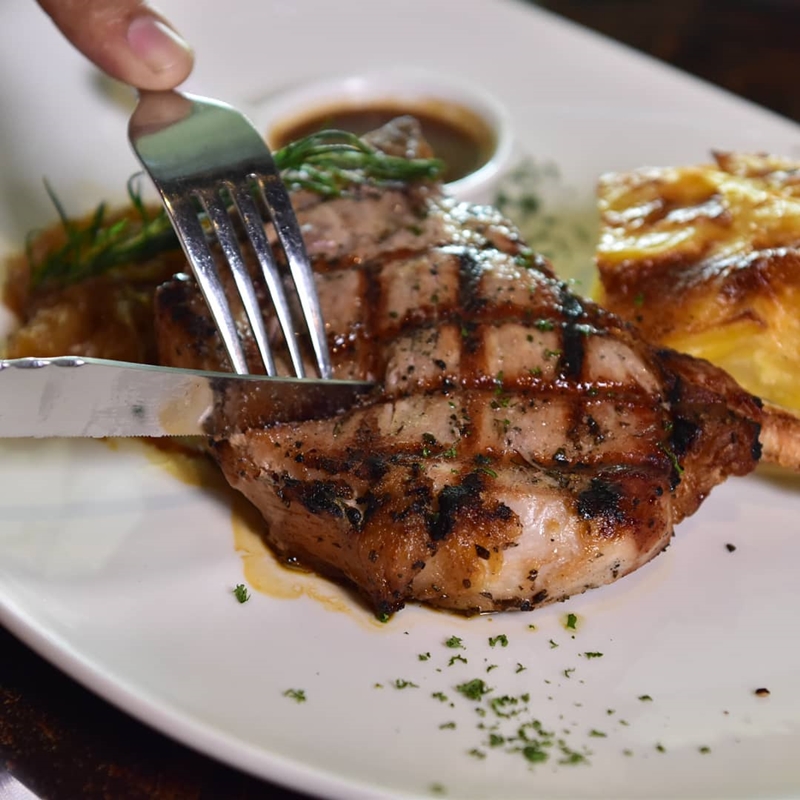 Braciola (Php 720): demi-glaze, Gratin Dauphinoise and onion jam
But there's more to Epilogue than meets the eye. Aside from offering sumptuous French and Italian dishes, Epilogue also has an array of freshly baked bread, pastry, and cake selections which you can take a whiff upon entering. They have a separate counter where all these baked goodies are lined up, perfect for a quick grab-and-go. 
Croissant (Php 70/pc) & other bread and pastries (Php 60 to Php 300)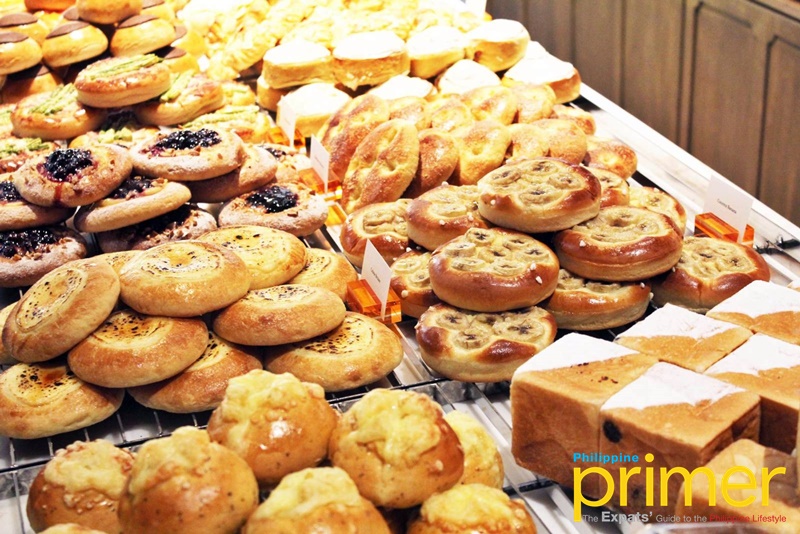 Their assortment of breads and pastries is a feast even for the eyes.
Inside, the 136-seater restaurant speaks so much of class with its stylish interiors, plush upholstery, and dimly-lit dining area which makes it a perfect destination for those who want an intimate dining experience.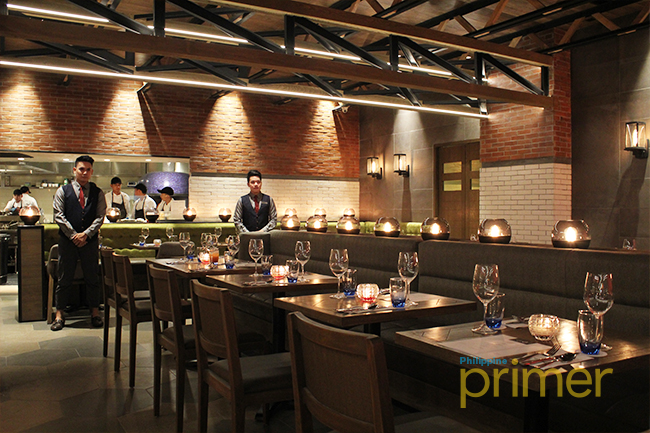 Inside Epilogue: Japanese-European Fine Dining bistro
Epilogue also has a sizable bar counter where you can see their neatly-displayed selection of beverages.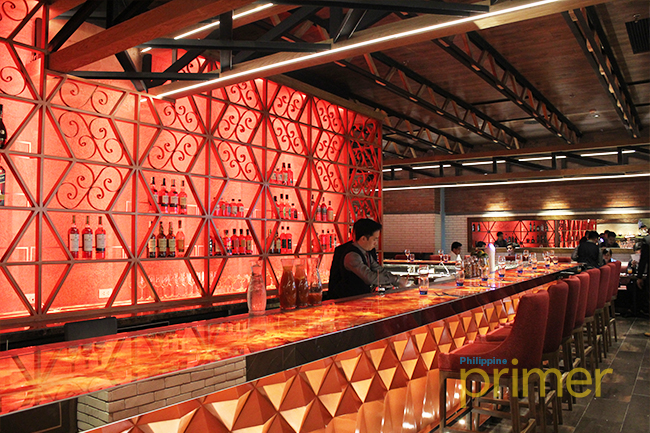 At the bar counter of Epilogue
For their food, Epilogue offers a full-course meal on their menu. From their preface (soups and salads), Introduction (appetizer) to Chapter and Verses (mains), Dedication (pasta), Title Page (sandwiches), Half Title (tapas), Foreword (pizza), and to their Afterword (dessert), Epilogue takes their dishes to a whole new level by making it more flavorful and appetizing—just as how it pleasantly looks.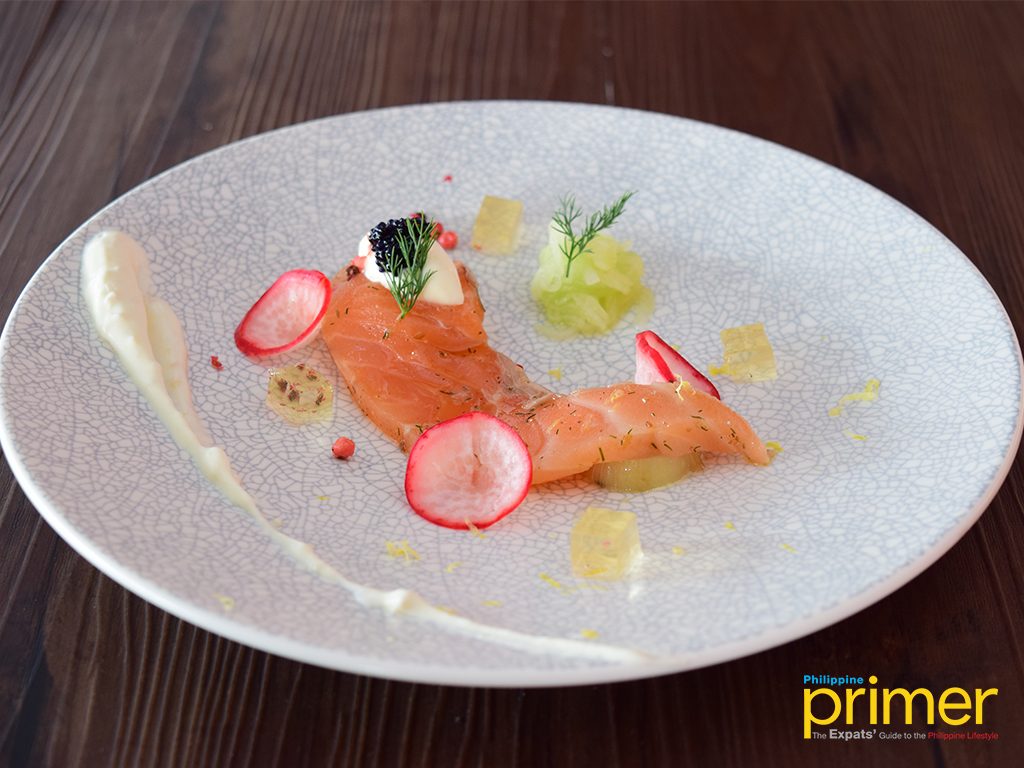 Cured Salmon (Php 750): Poireaux Vinaigrette, Lump fish Caviar, Moscato Cube, Yuzu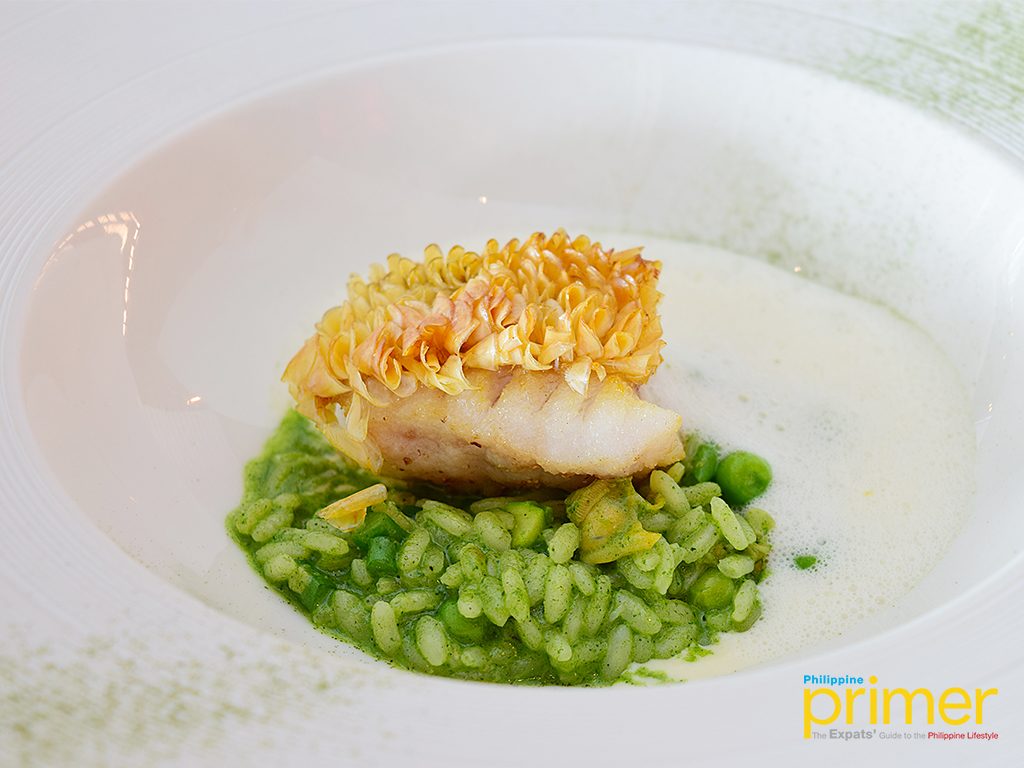 Crispy AMADAI (availability depends on the season): Clam Creamy Foam, Vegetables & Moringa Risotto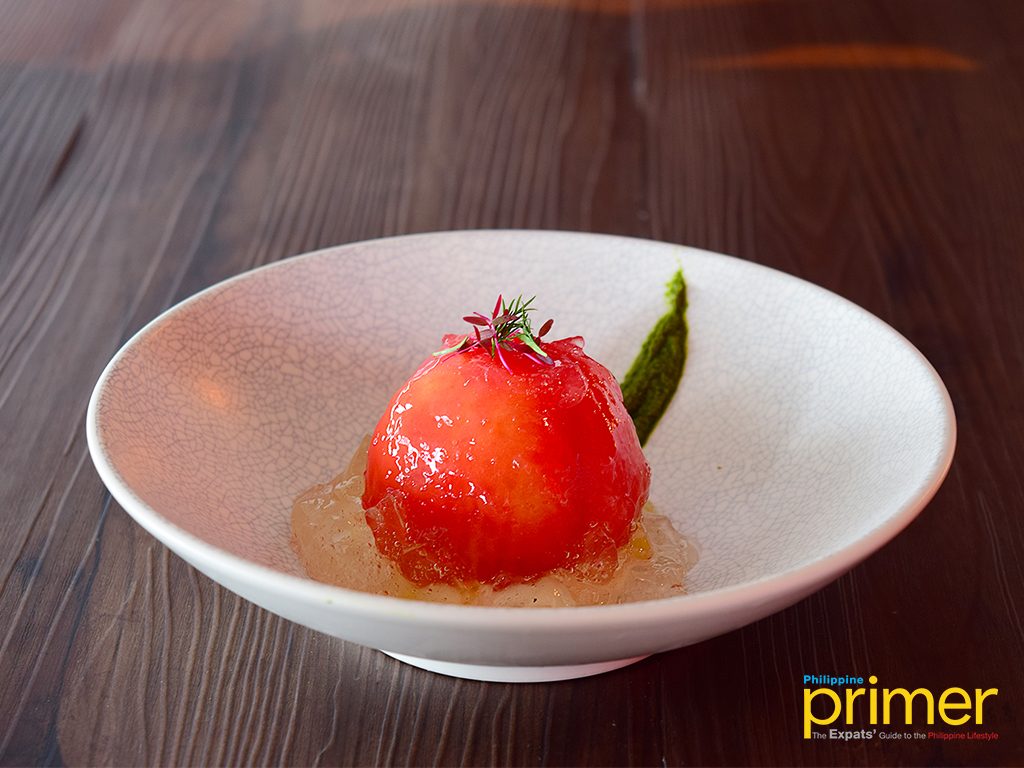 Capri (Php 480): Mozzarella Buffalo, Stuffed Tomato & Pineapple Sorbet, Tomato Clear Jelly, Basil Pesto
Visit Epilogue at S' Maison and see where it takes you through with their Japanese-European fine dining excellence.
How to get here
You can drive to S'Maison, where Epilogue is located. You may drive via EDSA if coming from Makati, BGC, and Mandaluyong, via Roxas Blvd. if coming from Manila and northern Metro Manila, or via Diosdado Macapagal Blvd. if coming from south of the metro. For parking, enter via Seaside Blvd. or Ocean Dr. Guest parking is free for 3 hours.
As there are no shuttle services or commuter buses that stop directly at S'Maison, you may take the buses that are bound for SM Mall of Asia and get-off at the mall's bus stop. From there, S'Maison is just within a 7-minute walk.
The nearest landmarks to S'Maison are SMX Convention Center to its east (2-min. walk) and SM MOA Eye across Seaside Blvd. (2-min. walk).
General Information
G/F S Maison, Conrad Manila, Ocean Drive, Mall of Asia, Pasay City
02-8816-7088
0916-654-6315 / 0929-107-7627
10 a.m. to 10 p.m.
contact@epilogue.ph