Hawker Chan in SM MOA: The World's Cheapest Michelin-Starred Restaurant
The world's cheapest Michelin-starred restaurant is finally opening its doors here in Manila, and it promises to introduce its gloriously delicious and affordable dishes to the country.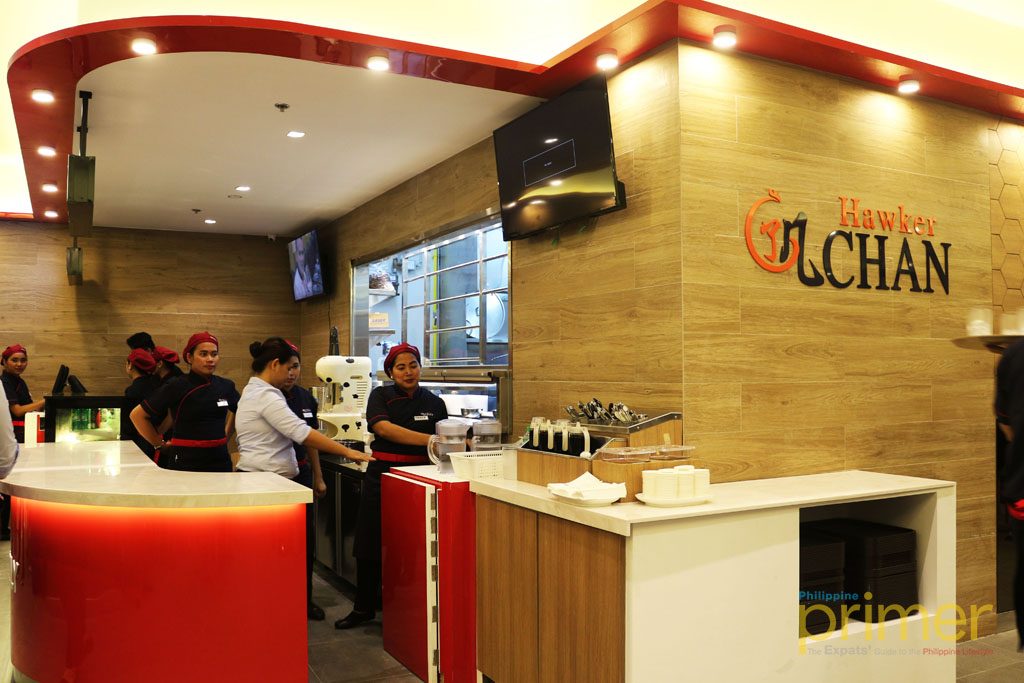 Singapore's Hawker Chan makes its way to Manila
Hawker Chan was founded by Malaysian Chef Chan Hong Meng in the 1890s. He trained under the supervision of a Hong Kong Chef who served as his mentor where he learned how to prepare the now famous Singapore Soya Sauce Chicken and Noodle.
It was in 2009 when Chan Hong Mong opened a small store at the Chinatown Complex where the largest open-air hawker center is located in Singapore. He first served the chicken across Singapore, and the rest is history. This year, FOODEE Global Concepts brings the Singapore-based restaurant and its famous Soya chicken rice to the Philippines for the very first time.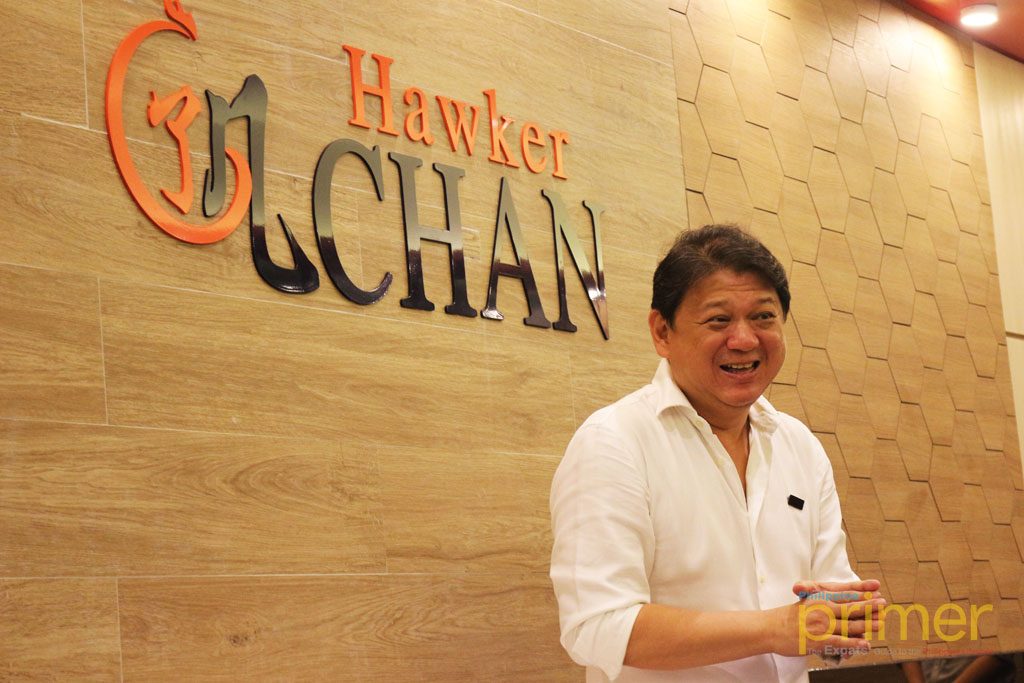 Mr. Rikki Dee, CEO of FOODEE Global Concepts
The dishes at Hawker Chan are prepared to perfection starting from the Soya Chicken which are marinated for hours before being braised and slow-cooked.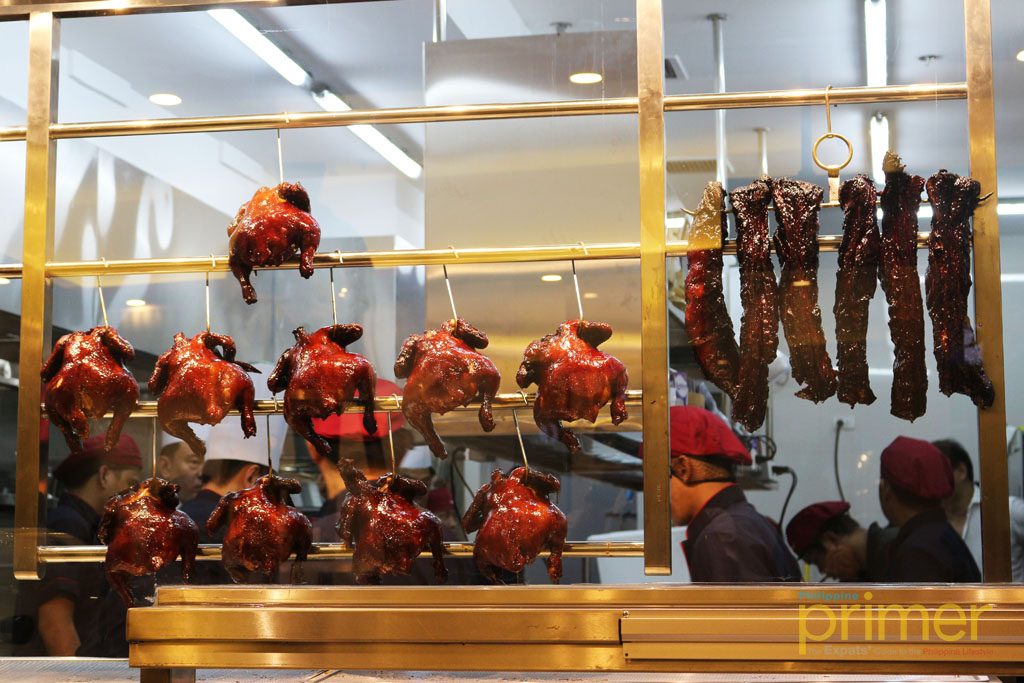 The much-loved soya chicken freshly displayed by the kitchen window
If you're getting curious as to what Hawker Chan offers, let's start with their appetizer, which is the classic Tofu with Thai sauce.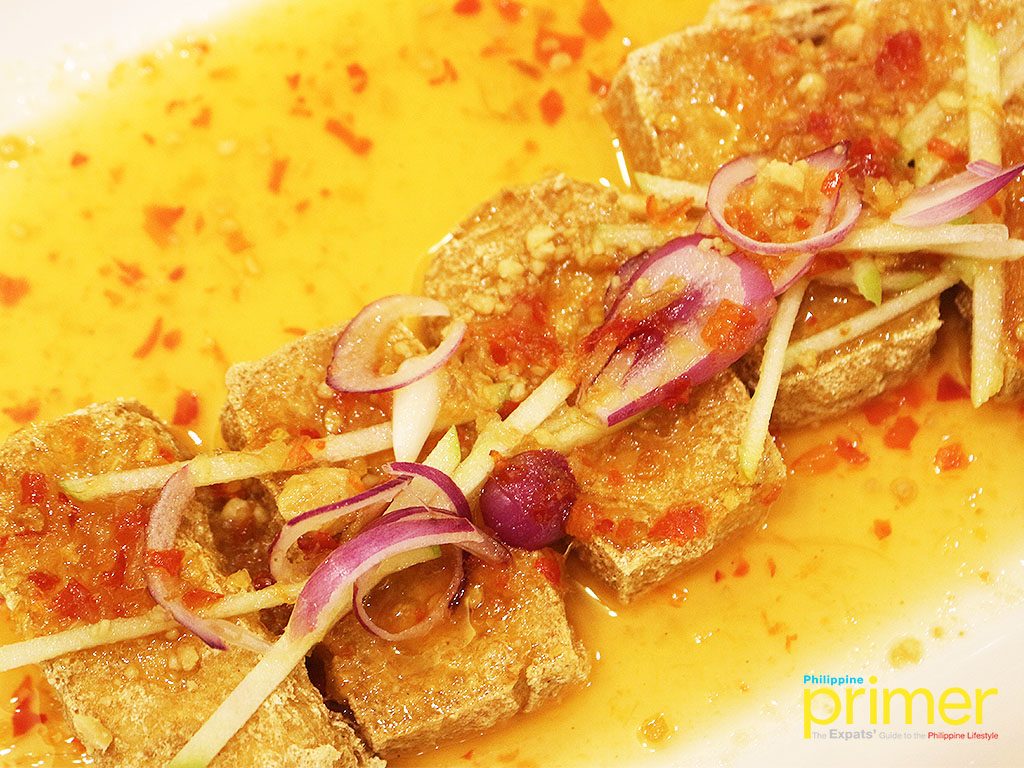 Thai style Tofu (Php 160)
This deep-fried tofu doused with Thai sauce has a combination of sweet and chili taste that will definitely tantalize your taste buds. Their signature combination platter of char siew, roasted pork, and pork ribs are their bestsellers, which can be ordered from three meal categories.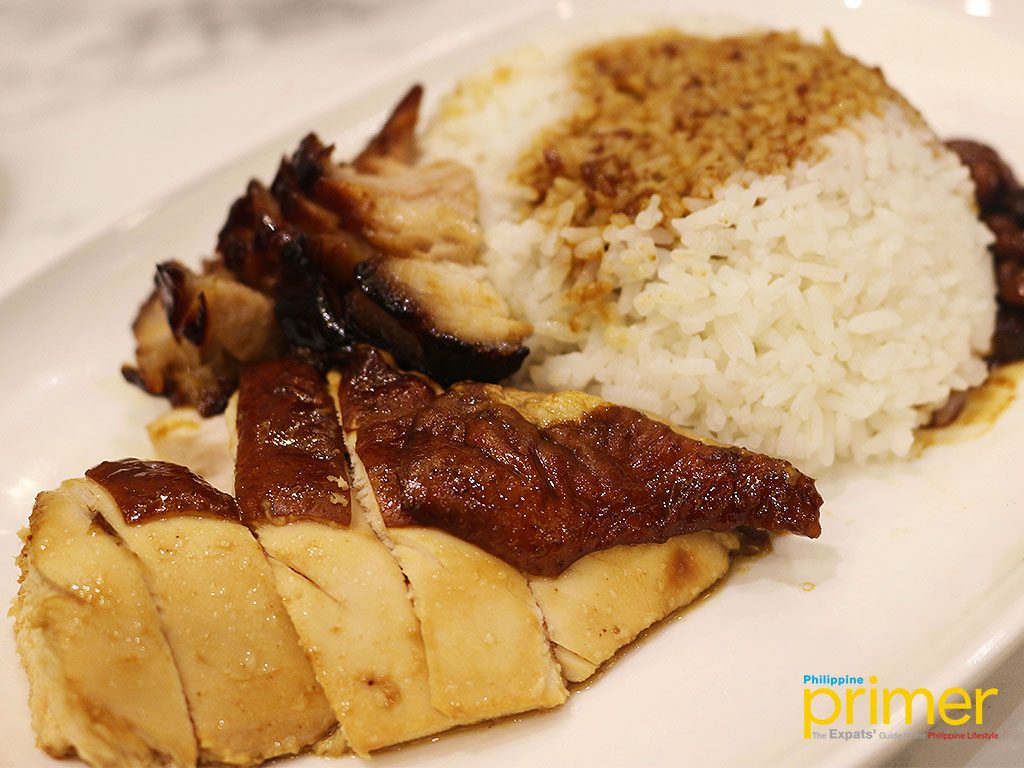 Soya Chicken with rice (Php 128)
The famous Soya Chicken can either be paired with rice, regular noodles, or hor fun noodles. This savory chicken is definitely a must-try with their spicy sambal or pickled chili sauces.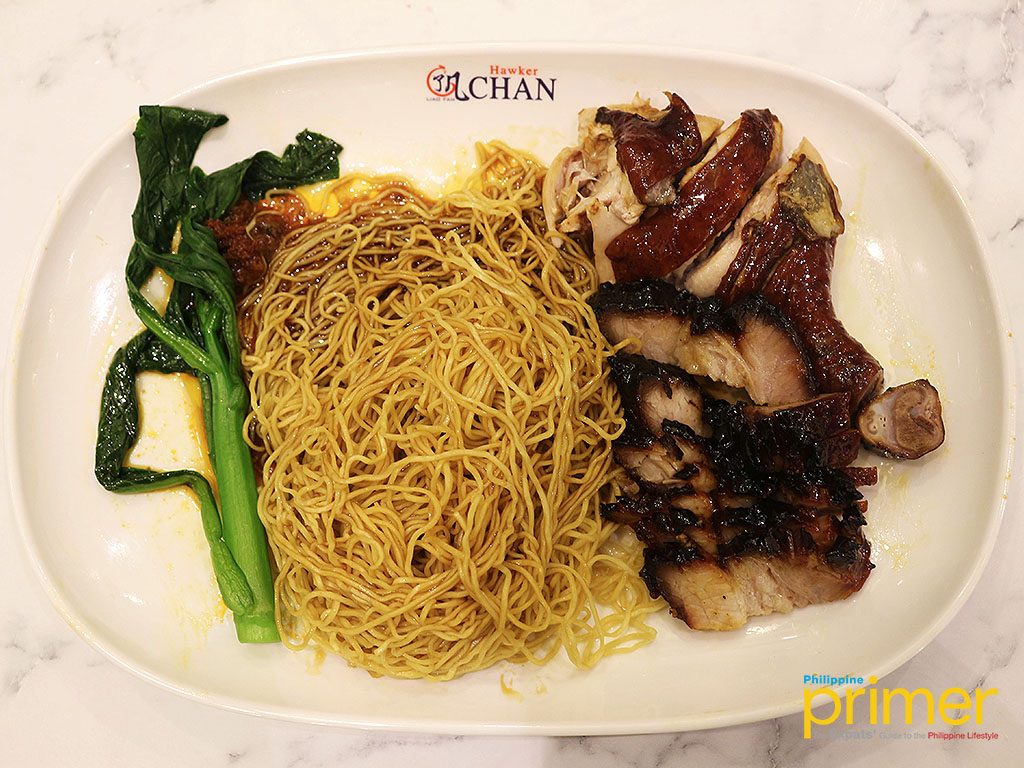 Char Siew Noodle (Php 178)
Aside from their famed chicken and meat, Hawker Chan also serves seasonal vegetables with sesame oil and soy sauce topped with crispy fried garlic.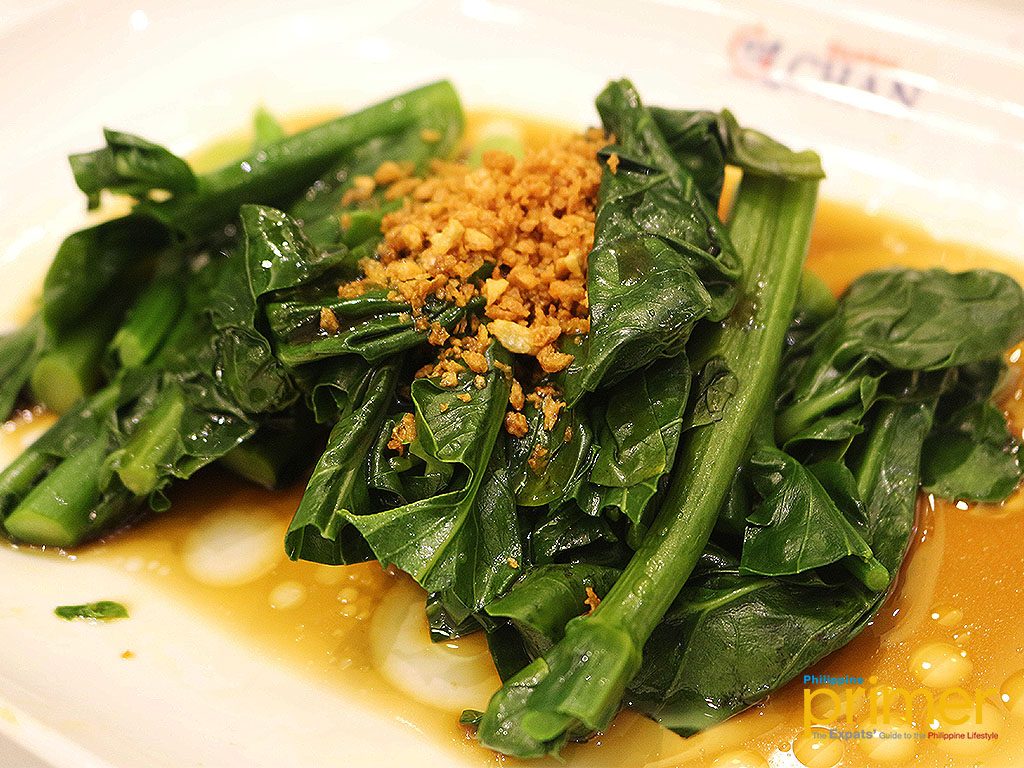 Seasonal Vegetables (Php 99) 
For families who wish to dine at Hawker Chan, their signature whole chicken platter is a perfect dish for sharing. The whole braised and slow-cooked chicken will delight every diner with its tenderness and flavor.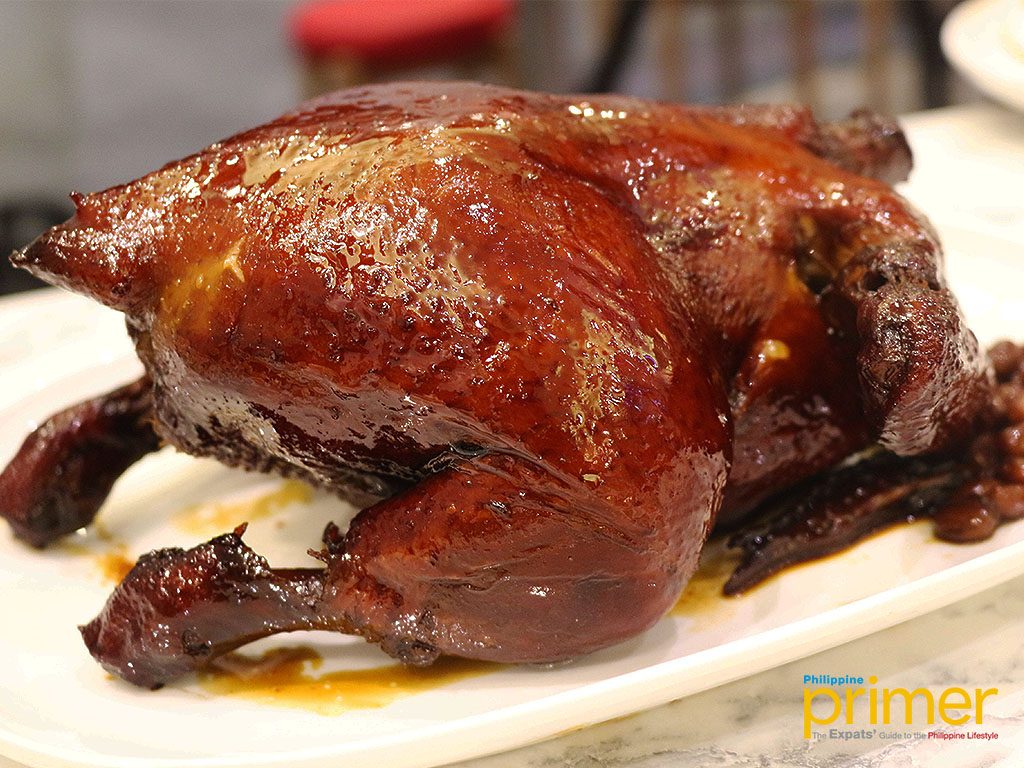 Half Chicken (Php 299) / Whole Chicken Platter (Php 598)
If you want to try their variation of roasted meat, you should definitely order the 3 meat platter (Php 298),  which is comprised of their tasty char siew, roasted pork, and soya sauce chicken served in one plate.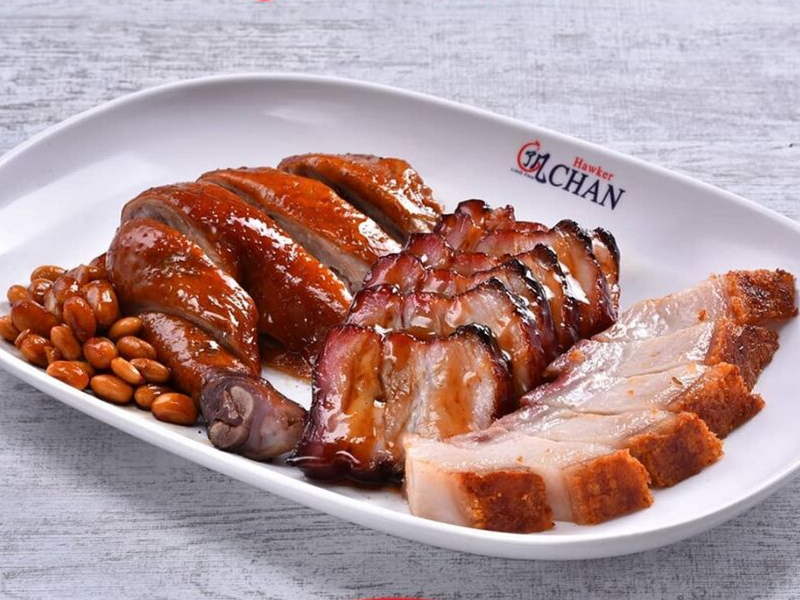 3 meat platter (Php 298)
Serving you a combination of great food and affordable luxury is Hawker Chan which opens this July 26, 2018 at the Ground Floor of the Entertainment Mall in SM Mall of Asia from 10 a.m. to 9 p.m. For more information visit their Facebook page at Hawker Chan Philippines.
General Information
G/F, Entertainment Mall, SM Mall of Asia Complex, Pasay City
G/F Glorietta 3, Ayala Center, Makati City