Trattoria Altrove in Paranaque: A haven for all Italian food lovers
You don't have to travel to El Nido and Coron to be able to dine at Trattoria Altrove. The Slovenian-owned restaurant has found its third home in Paranaque that is near our reach. Nestled away from the hustle and bustle of Metro Manila, Trattoria Altrove is a secret haven for Italian food lovers. You'll immediately fall in love with the place as it brings comfort and warmth to every visitor.
A view of green plants surrounds the restaurant, kind of a like a tropical escape for customers. It's like never leaving their branches in Palawan. This is the perfect place if you're looking for thin crust pizza with a chewy center like texture. Indulge yourself with Neopolitan style pizza good to share or for yourself if you're that greedy. Every pizza is authentic and will surely satisfy your cravings for Italian food.
The restaurants interior is filled with wood materials
At Trattoria Altrove, they ensure high-quality pizzas made from the best ingredients there is. If your creativity is knocking, waiting to be used then try your hand at their create-your-own pizza.
Aside from pizzas, their plates of pasta are worth the visit. They also offer homemade gelatos as desserts, a sweet ending at every bite.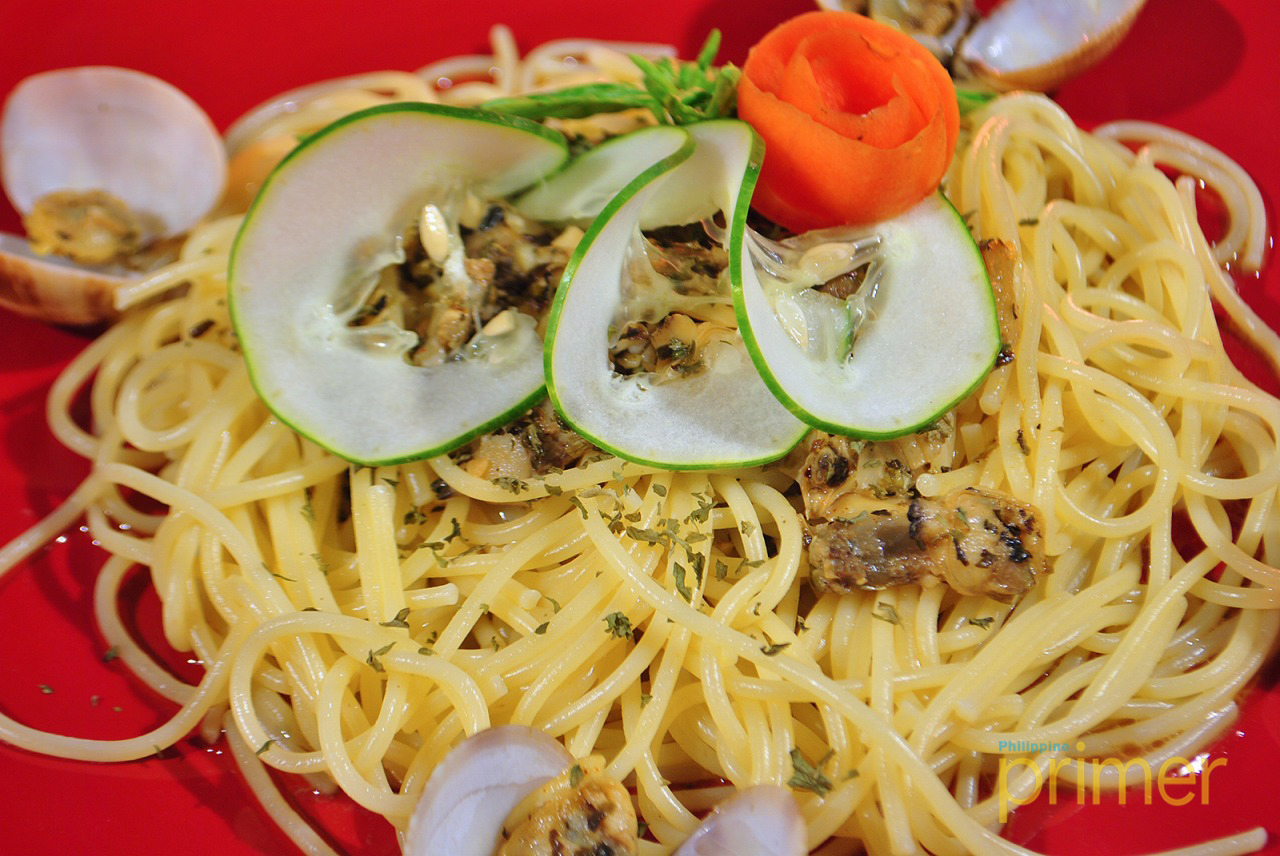 Vongole (Php 340)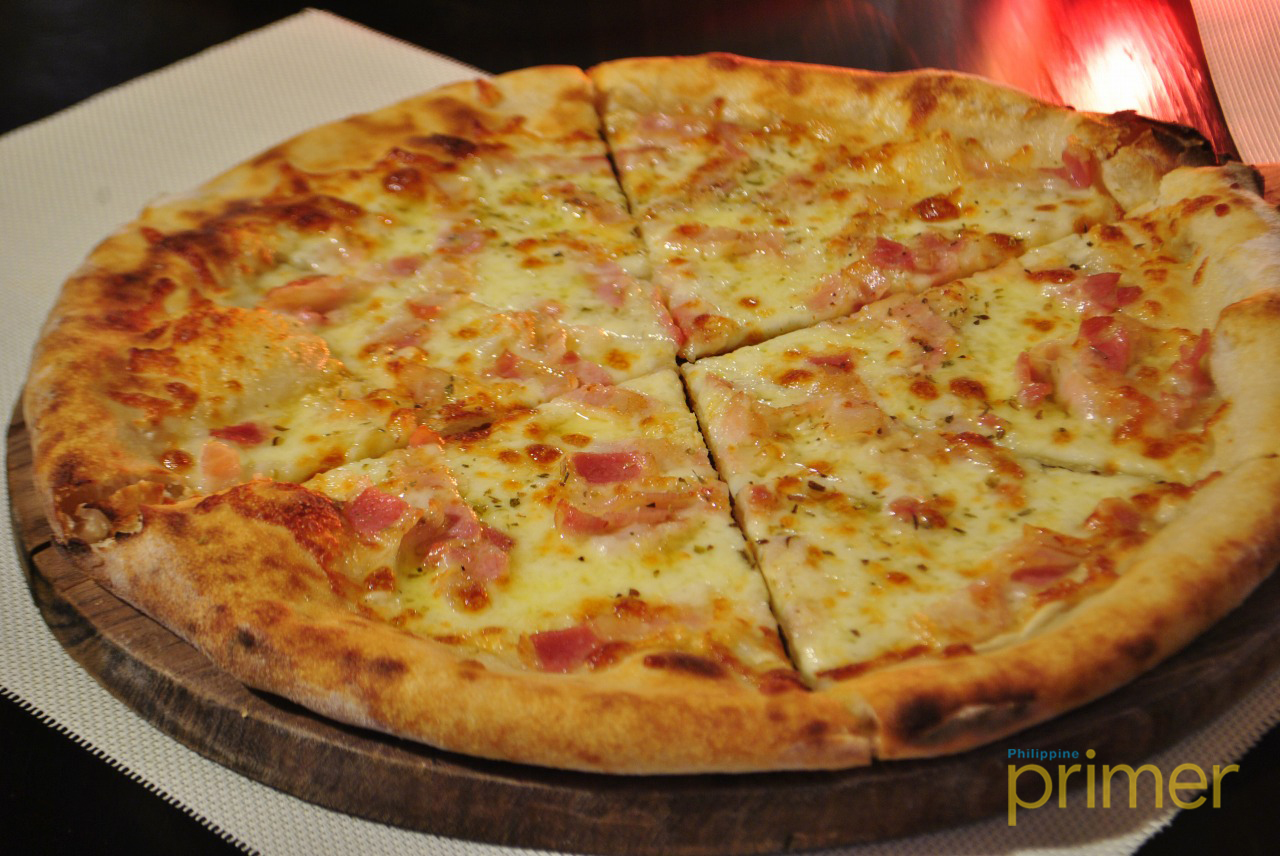 Pizza Bianca (Php 420)
Hands down to one of the best pizzas there is, their guest have raved about crisp outside yet chewy inside crust. Don't forget to try their pasta that is flavorful and worth the calories. Choose from their Vongole or Ragu Bolognese.
People who said that pizza and pasta are a perfect match are right, to make it even better order wine or their cocktails to pair it with. They cook their pizza at traditional over that makes, them tastier.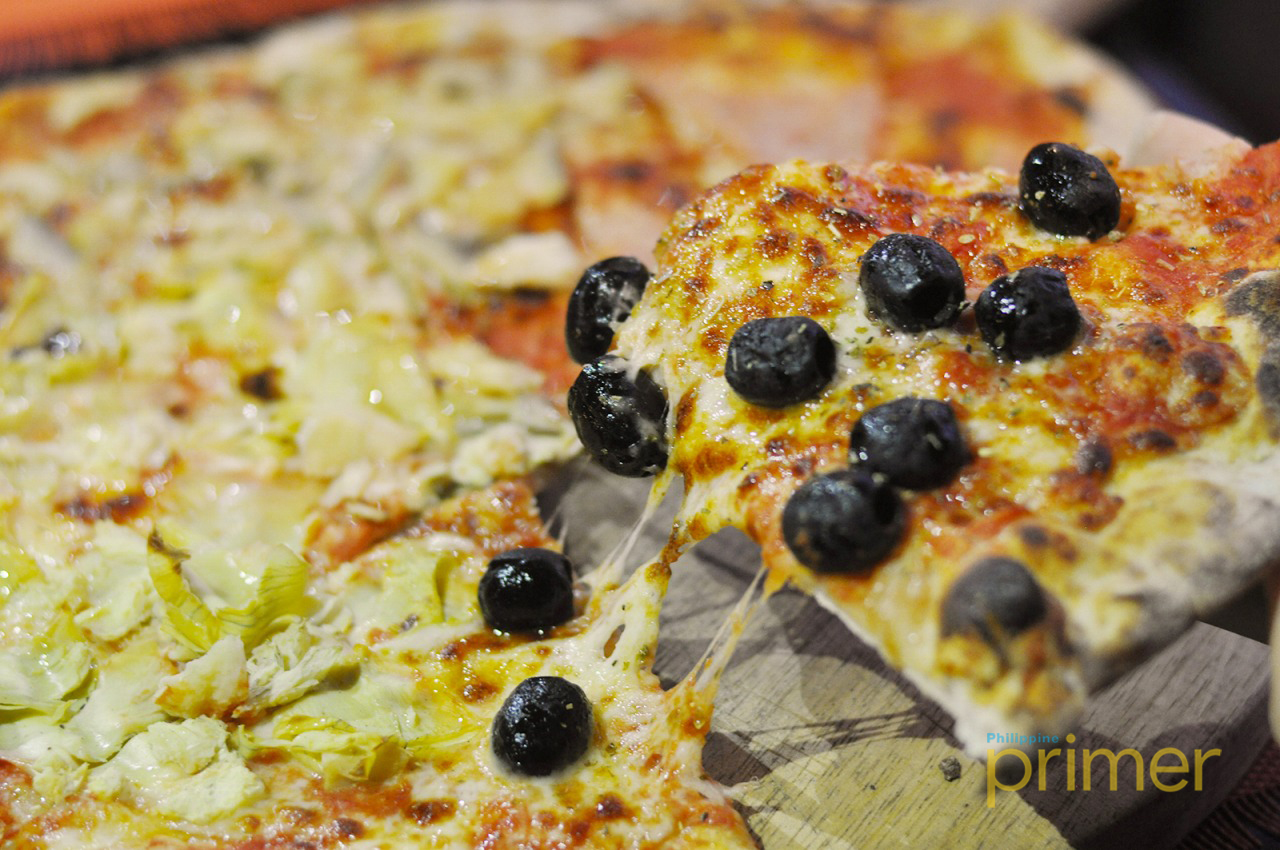 Quatro Stagioni (Php 420)
Just when you think pizza, pasta, and gelato are the best thing you could eat for the day extend your stay or visit them during the night as they have a pianist that will swoon you off your feet.
What are you waiting for? Visit them at their Paranaque branch located at 858 Tropical Avenue, BF International, Paranaque City. For inquiries or reservations, contact them at 776 4388. They are open all week, 5:00 pm to 11:00 pm on weekdays and 11:00 am to 2:00 pm, 5:00 pm to 11:00 pm on weekends.

858 Tropical Avenue, BF International, Paranaque City

5:00 pm to 11:00 pm on Weekdays and 11:00 am to 2:00 pm, 5:00 pm to 11:00 pm on Weekends.