The Tasting Room
Prepare to indulge in a luxurious restaurant treat at The Tasting Room, found at the City of Dreams, Manila.
The luxury modern European restaurant is located on the ground floor of Crown Tower, which is based on the Michelin-starred restaurant in Macau. Two-Michelin-star chef William Mahi's creative and delicate dishes have been highly praised by many people.
The Tasting Room offers you a lavish experience like no other. The deluxe atmosphere is perfect for an anniversary dinner if you want a fine dining spot. When it comes to the menu, you will be amazed with the variety of interesting flavors that they offer. Its concept offers up to an 8-course menu plus a cellar of exclusive wines all for your plush delight.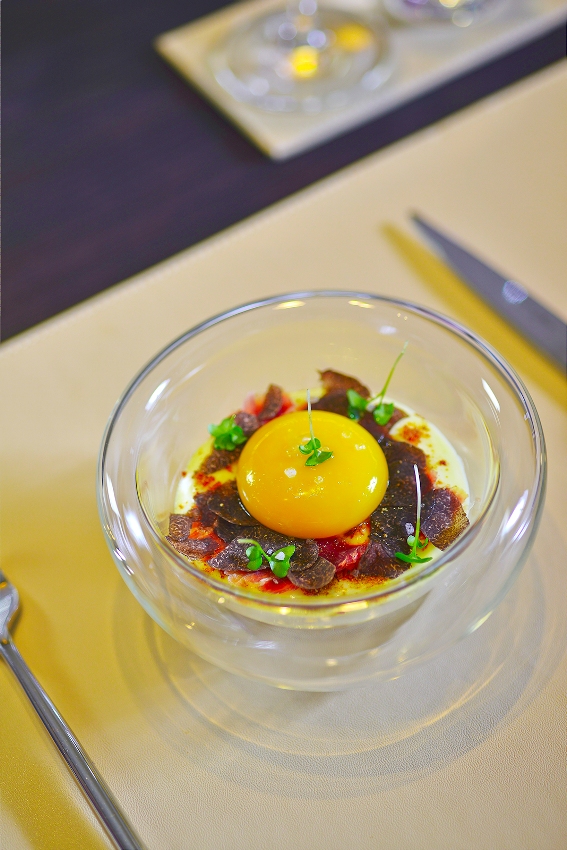 52-degree Egg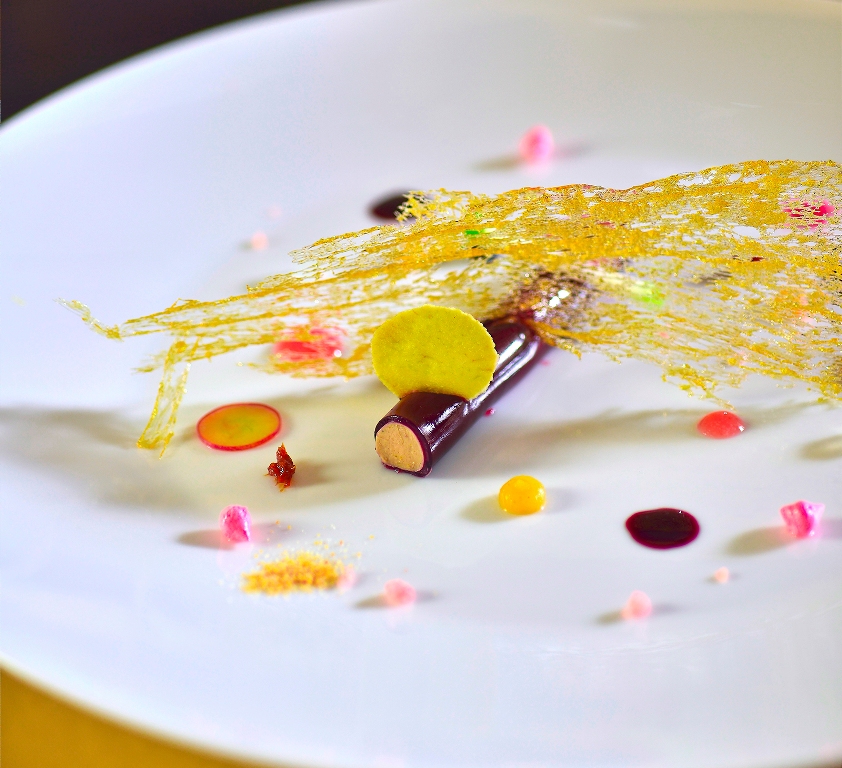 Duck liver terrine (foie gras) covered with spiced red wine jelly
The Tasting Room's menu is not set so the choice of dishes will be up to you. Take a bite of their beautifully decorated Duck Liver Terrine and taste what interesting flavors you experience as you eat. You can also have the starter of the popular course 52-Degree Egg Potato Mousse, which is known to be the most delicious egg that you may ever taste.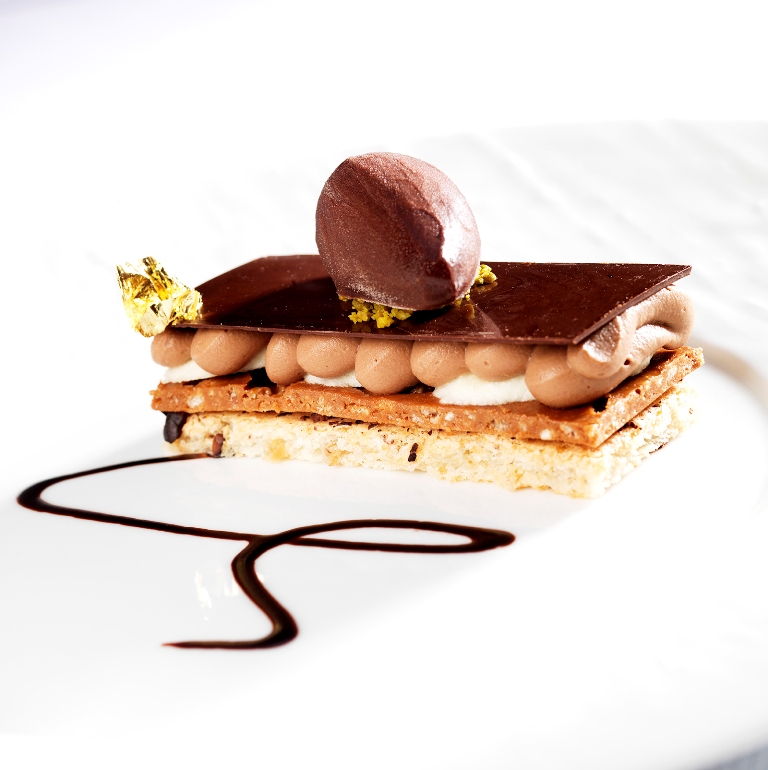 Chocolate Millefeuille
For dessert, try the Chocolate Millefeuille. It has a delicate and elegant flavor, perfect for this fine dining delight.
Want to experience upscale dining? Try it here at The Tasting Room.

G/F, Crown Towers Manila, City of Dreams Manila, Aseana Ave. cor. Roxas Blvd., Entertainment City, Paranaque