The Cake Planet and Café
It may not be easy getting to Bicutan, Parañaque, but if you somehow end up wandering there, you might as well make the most of the trip and head to Cake Planet, which is considerably the best dessert spot in the area.

–
Cake Planet Interior
–
The Cake Planet and Cafe, owned by Chef John Sta. Cruz, opened in November 2010 and has since gained popularity not just among the residents from different villages but bloggers and food enthusiasts who drop by every chance they get.
The shop's interiors embody a delicate sophistication with its black and white checkered floor, black tables and chairs, and painted walls emulating a backdrop to a posh café – chandeliers, hung portraits, and towering desserts.
–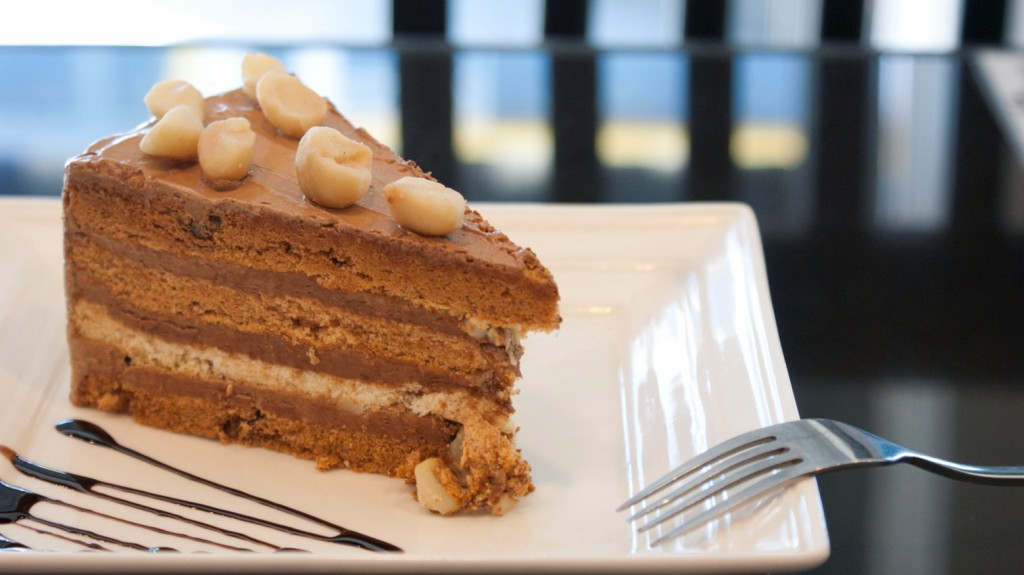 Chocolate Macadamia Sansrival
–
The main attractions, of course, are the cakes, and they are as scrumptious as they look. The declared bestseller is the Chocolate Macadamia Sansrival, thin layers of sansrival and thin chocolate cream, topped off with whole macadamia nuts for a nutty finish. Mango Empress is another crowd favorite, and the cake is made of layers of cashew sansrival, meringue, and custard, topped with cubed mangoes and finished off with more meringue.
–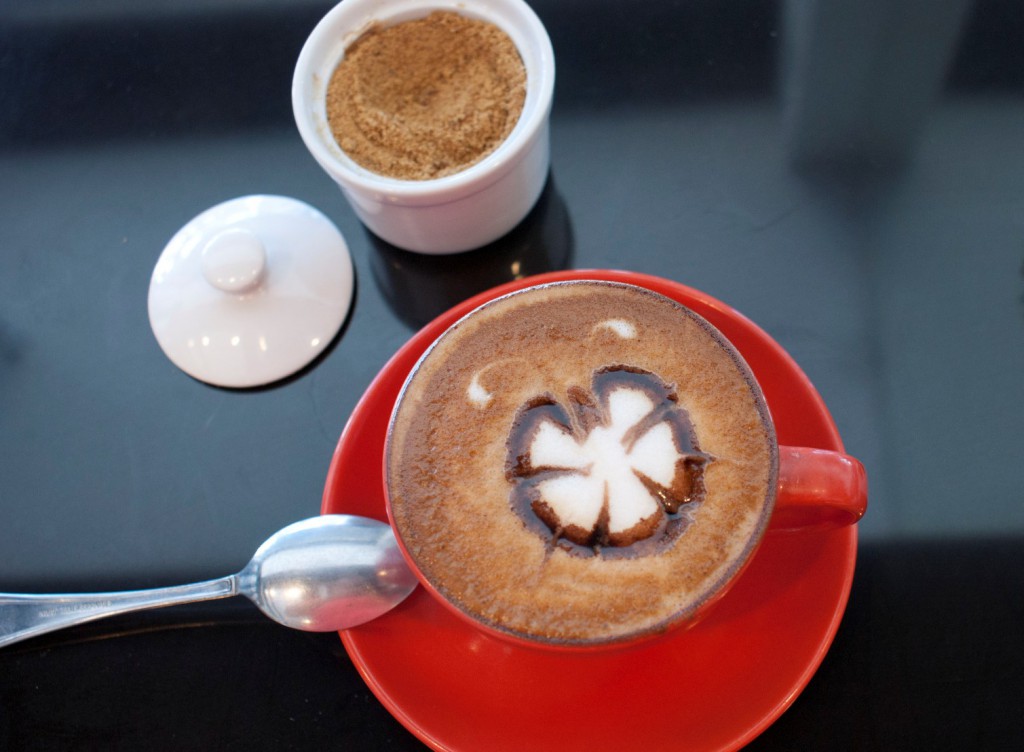 Café Latte
–
Few of their other cakes are labeled super moist, and for good reason. Their Super Moist Red Velvet Cake holds up to its name and is simply worth a try for red velvet fanatics. Other cakes on display are Yema Cake, Dulce de Leche Cheesecake, Oreo Cheesecake, and Carrot Cake, all of which have just the right sweetness and go well with a hot cup of Cappuccino or Cafe Latte.
If you come to Cake Planet hungry for something savory though, there's no need to step out. They've also got comfort food on the menu, too, like Chicken Waldorf, Three Cheese, and Pepper Steak Sandwiches, and Carbonara.
If you're convinced to drop by Cake Planet, avoid weekend evenings (they're usually always packed) and bring a friend along, so you can share and try a bit of all their cakes.
–
Photos and article by Marian Benetua
–

#91 Dona Soledad Avenue, Better Living Subdivision, Parañaque City

(02) 621-2857 / (+63) 917-585-4432

1 p.m. to 11 p.m. (Mon – Sun)