The Burgery
"Bad" burgers never tasted this good!

On Aguirre Street in BF Homes, there is no shortage of restaurants serving comfort food. There is one place, however, where people even all the way from the north drive to just to eat at: The Burgery, the bad boys of burger (or so their logo says).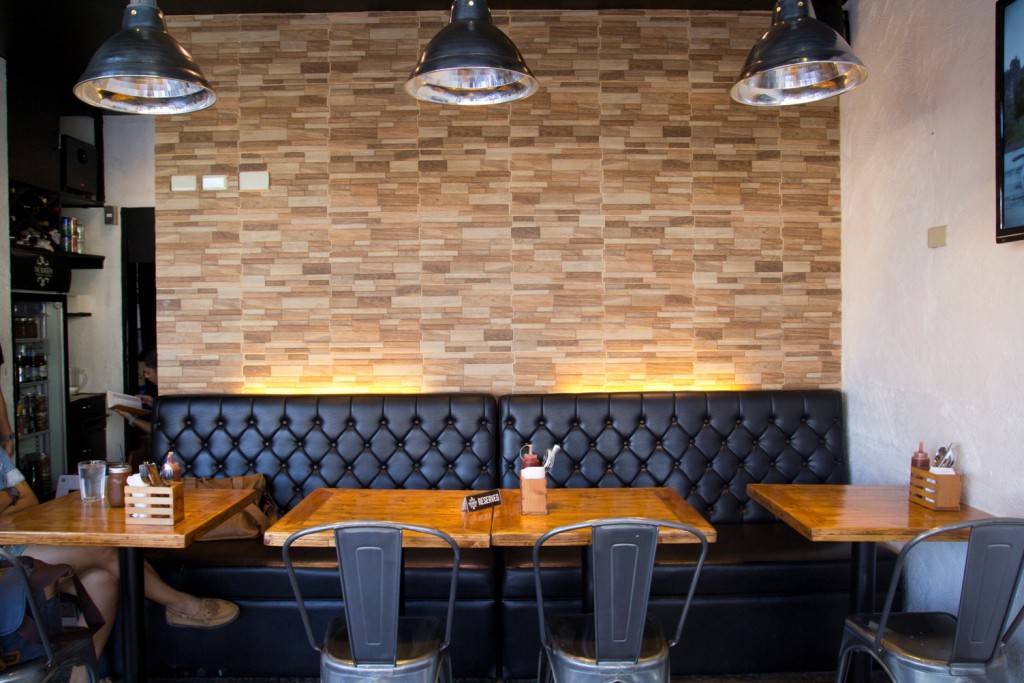 The Burgery is well-known for their ridiculously good comfort food at very reasonable prices. The place is small, but it fills up with loyal patrons during peak hours. The Burgery serves appetizers, salads, pasta, rice meals, dessert, and burgers. Picking an order is almost always a difficult task, but you can be assured that every meal will be delicious.
For starters, try the Crispy Chili Garlic Bacon, fried strips of bacon with a sweet chili sauce, or the Garlic Parmesan Wedges, glorious twice-fried battered potato wedges with garlic butter. A good entree would be the BBQ Bacon Rice, herbed rice pilaf topped with a beef patty and bacon in barbecue sauce. The Greek is also a must-try. This spaghetti dish with sofrito, balsamic glaze, black olive tapenade, basil and feta cheese is unique and memorable.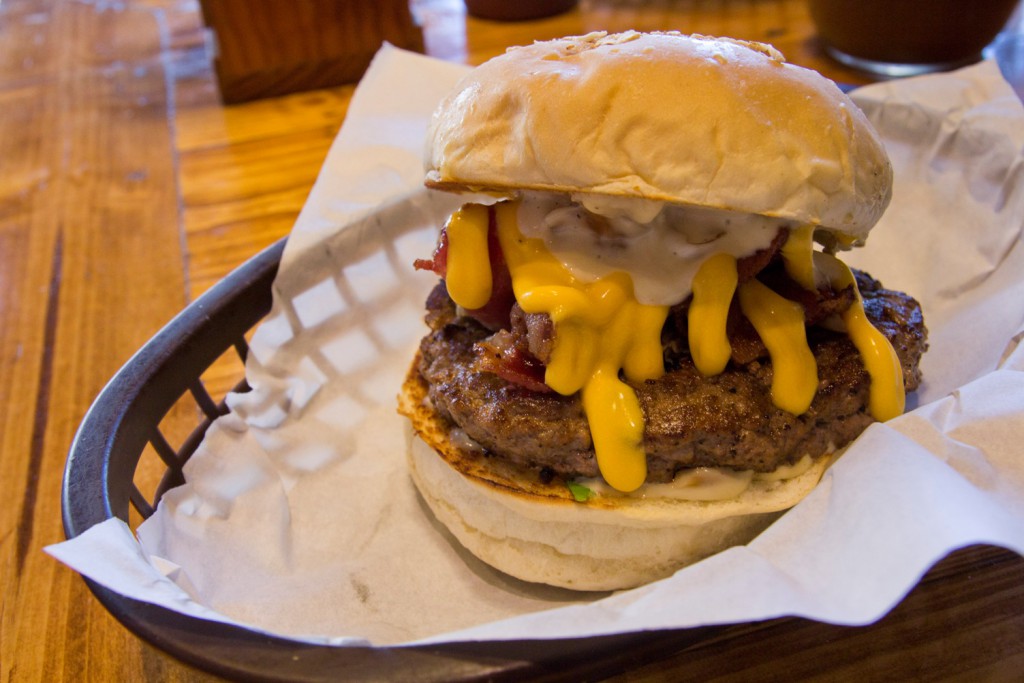 But if burgers are the only thing that would satisfy you, fret not. The best thing about The Burgery is that they never skimp on anything. All their burgers get no less than a 1/3-pound pure beef patty and copious amounts of bacon. Try the classic Fat Tony, their version of cheeseburger with the added joy of cheese sauce. The French M.O.B. is also excellent, with a tasty sour cream and onion dressing and mushrooms. Their burgers go as low as P150 and the priciest at P350 already comes with three 1/3-pound patties. You can't find burgers that good and inexpensive anywhere else but at The Burgery.
—-
Photos and article by Marian Benetua

231C Aguirre Ave, BF Homes Subdivision, Parañaque, Metro Manila
0977 162 5022
Monday to Sunday, 11:30 am to 12:30 am