Taquería 101
Good Mexican food is hard to find in Metro Manila. Though it's not uncommon to find Mexican cuisine served in a restaurant, fans are often hard pressed to find a true-blue Mexican restaurant. This is where Taqueria 101, located in Paranaque, comes in.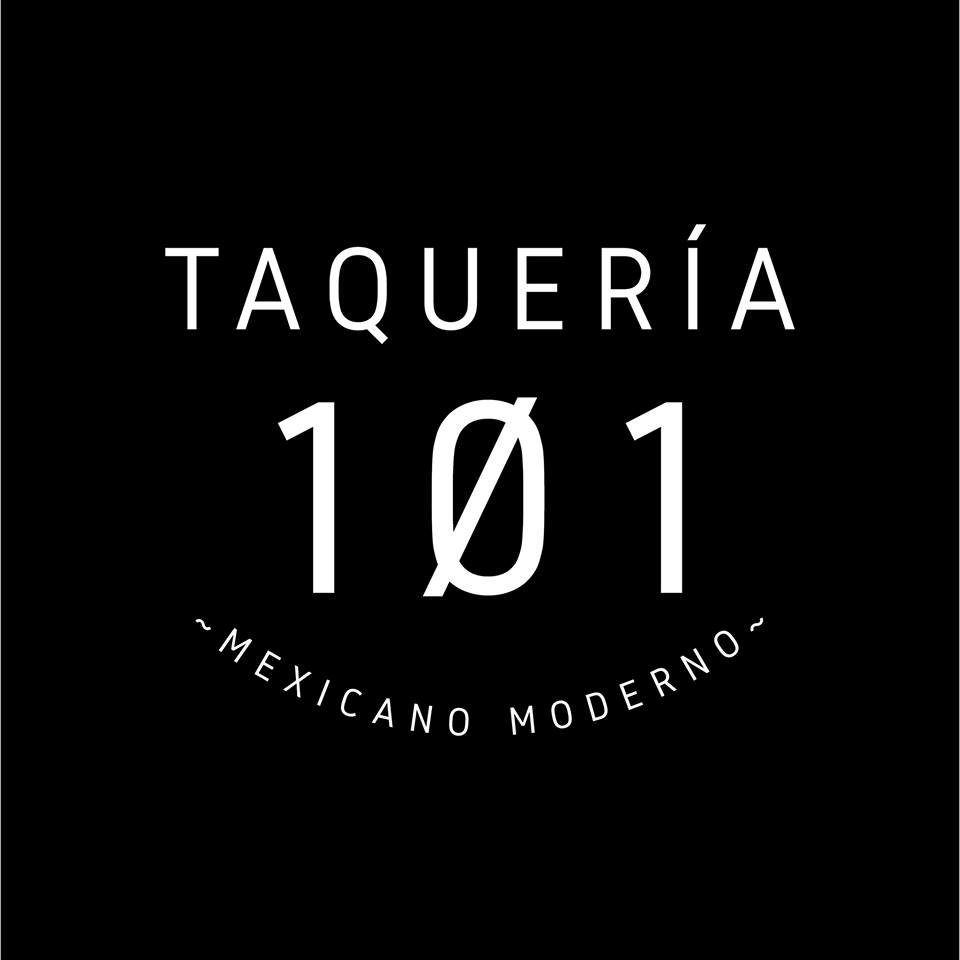 AND SO IT BEGINS. Taquería 101 opened its doors last Feb 24, but had to close them on the 25th.
Taquería 101 is a specialty restaurant that mostly serves tacos. It got its name from the Spanish word taqueria, or taco shop. Taquería 101, however, is more than just a taco shop. Chef Mikel Zaguirre, sees to that personally.
Their cuisine can be best described as "Mexicano Moderno", or modern Mexican. Chef Mikel takes Mexican favourites, such as tacos, nachos, and quesadillas, and turns it into something that's uniquely his. Even churros get turned into something that you would not expect.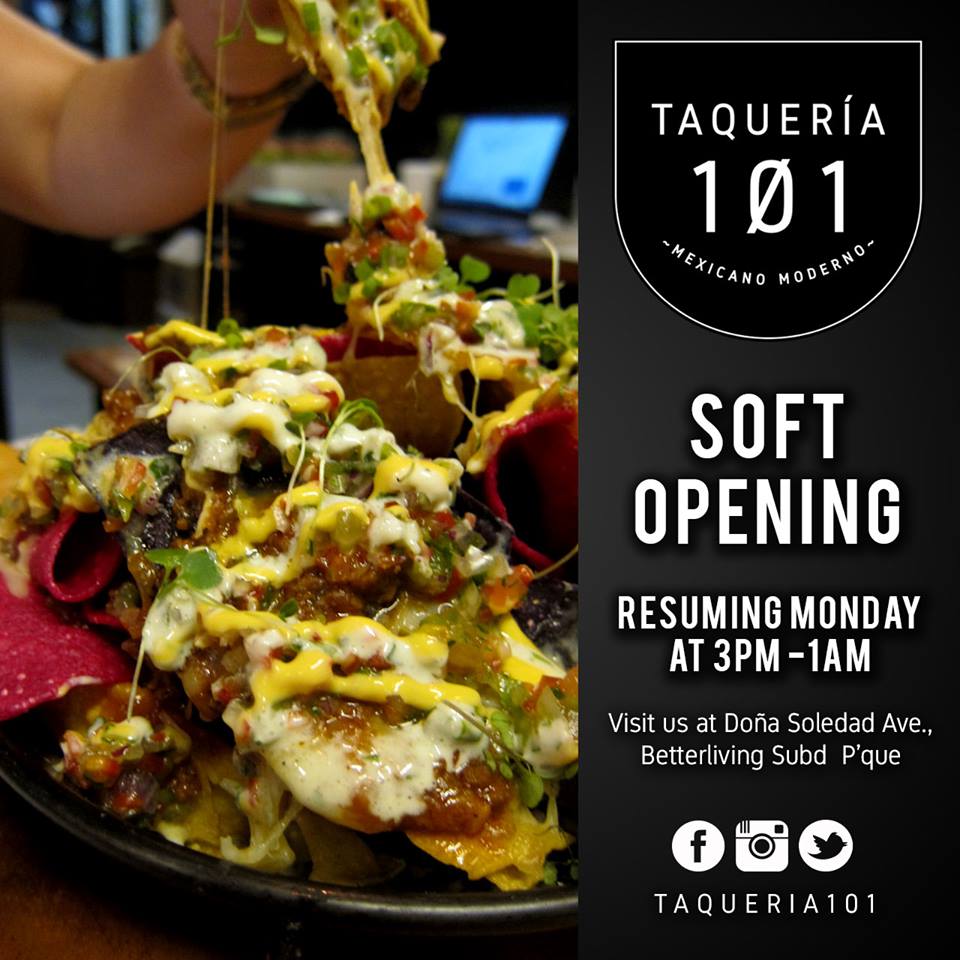 NACHO FUNDIDO. A stack of chips never looked this good.
Taquería 101 is not limited to Mexican food, though. They also serve burgers and a delectable Hangar Steak, showcasing Chef Mikel's technique.

MORE THAN JUST MEXICAN. Zaguirre takes it to another level with (from L-R): Taquería Burger, Carne Asada, and Sizzling Banana Pudding
Zaguirre's latest creations have become so popular to food lovers that they were already sold out by their second day of soft opening. They had to close up shop during the weekend, only resuming their operations yesterday, Feb. 29. At this rate, no one knows how high the ceiling is for Taquería 101.
Taquería 101 is located at 101 Doña Soledad Avenue, Betterliving Subdivision, Parañaque City. They're open Mondays thru Sundays, 3 p.m. to 1 a.m.

Source: Spot.PH
Photos courtesy of: Taquería 101 Facebook page

101 Doña Soledad Avenue, Betterliving Subdivision, Parañaque City

3:00 pm to 1:00 am, Daily