Papi Chulo in Paranaque
Hola Papi Chulo! Hola como estas!
Are you looking for a place to dine and dance the night away? Look no further as Papi Chulo's in BF Homes, Paranaque will make you shake your imaginary maracas, wear their sombreros and take a selfie with the Dia de los Muertos (Day of the Dead) mural. The name of the restaurant is derived from what usual Mexicans call a pimp daddy or a natural Cassanova.
Papi Chulo's Dia de los Muertos (Day of the Dead) mural. The owners wanted to add a feminine touch to the place.
Owned by childhood friends, they started out selling their mouth-watering tacos at bazaars in Rockwell Mall. It didn't take long as they soon opened their own Mexican restaurant that serves Fusion Mexican dishes. Every taco is unique on its own, take for example their best seller, Chicharon Bulaklak Tacos (Php 125), a twist on the usual Filipino favorite.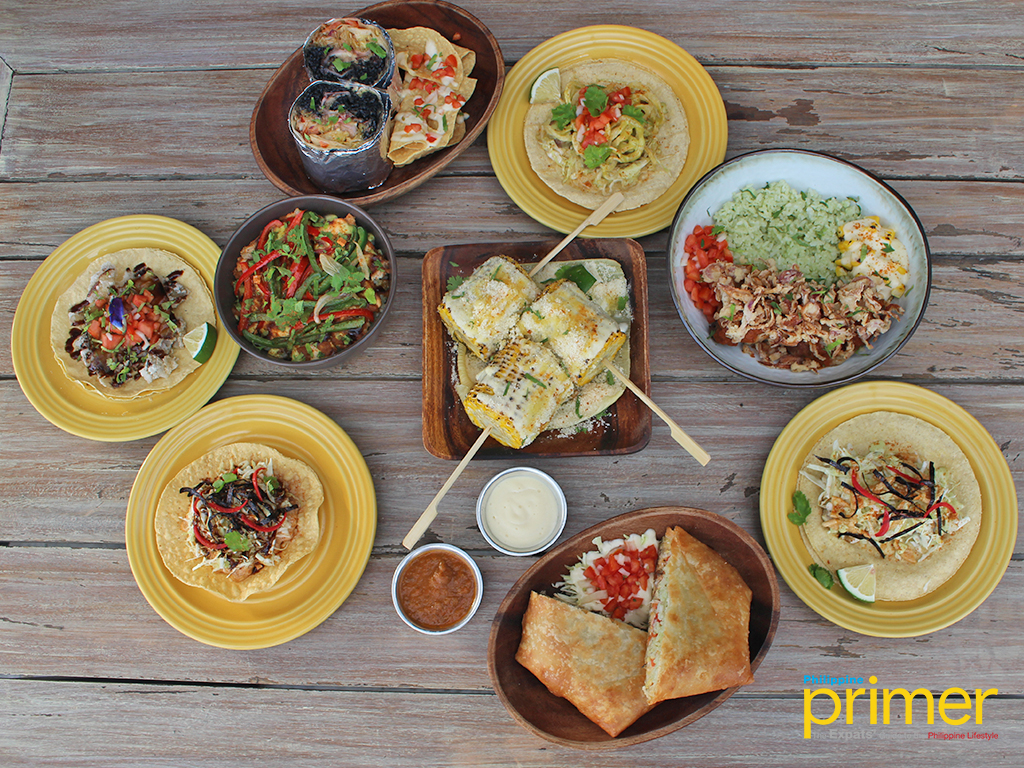 A Mexican fusion bonanza at Papi Chulo's
Papi Chulo's takes you to the streets in Mexico, while enjoying a shot of tequila, margarita or perhaps a refreshing cold glass of Aguas Frescas (Php 65). The restaurant is surrounded by colorful bandanas and artsy tiles scatter all over the cement. It was back in 2016 when they opened their restaurant with the thought of serving good Mexican fusion food. The entire place glows during night time and loud music will serenade you off your feet.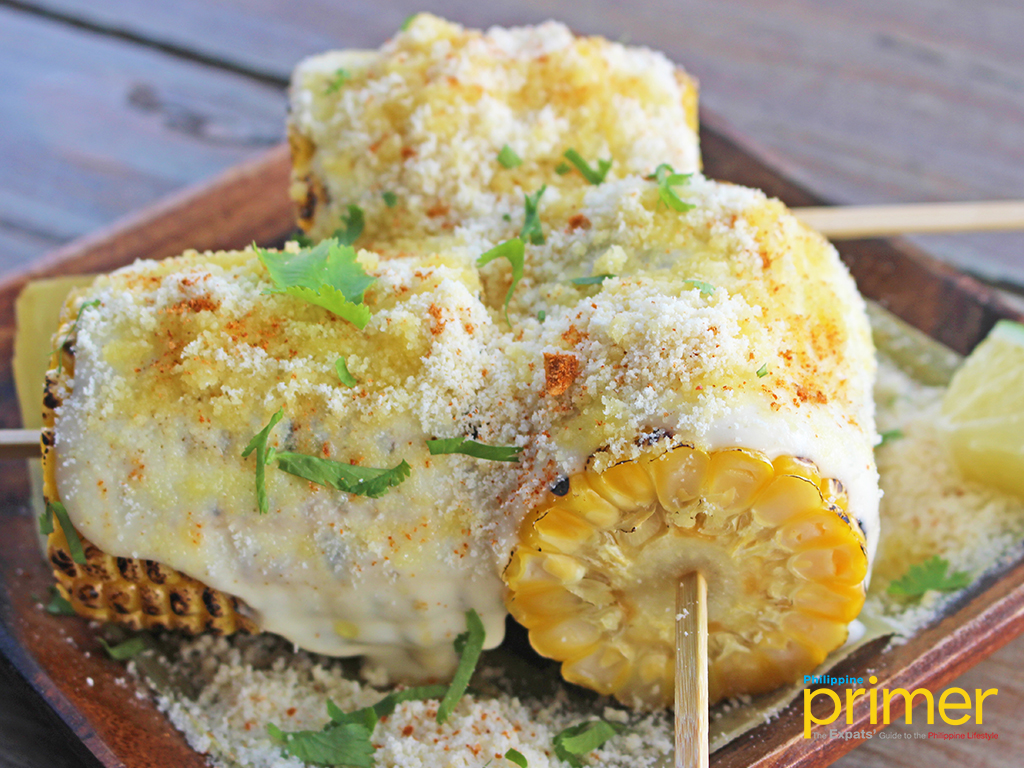 Truffle Elote (Php 185)
Chicharon Bulaklak Taco (Php 125)
Recently they have created new dishes that you definitely should miss out, such as their Tuna Salad Miso Taco (Php 150) and Wagyu Miso Taco (Php 180), an ode to Japanese cuisine. They've added wasabi and Japanese mayonnaise for the sauce making it creamy with a kick. Papi Chulo makes their own flour bases in-house, such as their flat bread, taco cups, and tortillas. For their rice meals, treat yourself with their Chicken Fajita Rice Bowl (Php 215) or Honey Chipotle Belly (Php 245), both sous-vide before fried and cooked.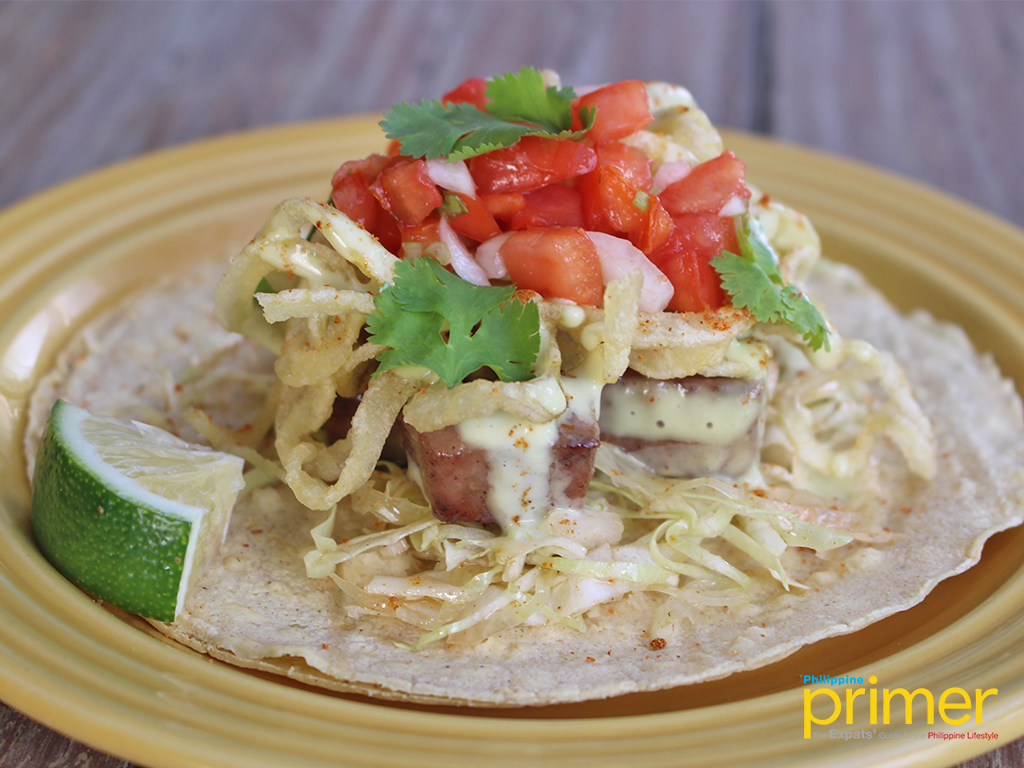 Wagyu Miso Taco (Php 180)
If you're looking for a mix of both rice and bread, they also offer unique burritos, just like their Squid Ink Burrito (Php 310), rice marinated in squid ink with calamari, sesame dressing, cheese and pico de gallo. You can also try their famous Chimichanga (Php 190 for Pork, Php for Chicken), which contained pulled pork or chipotle chicken, refried beads, their signature garlic cilantro rice, and queso; all wrapped in tasty goodness.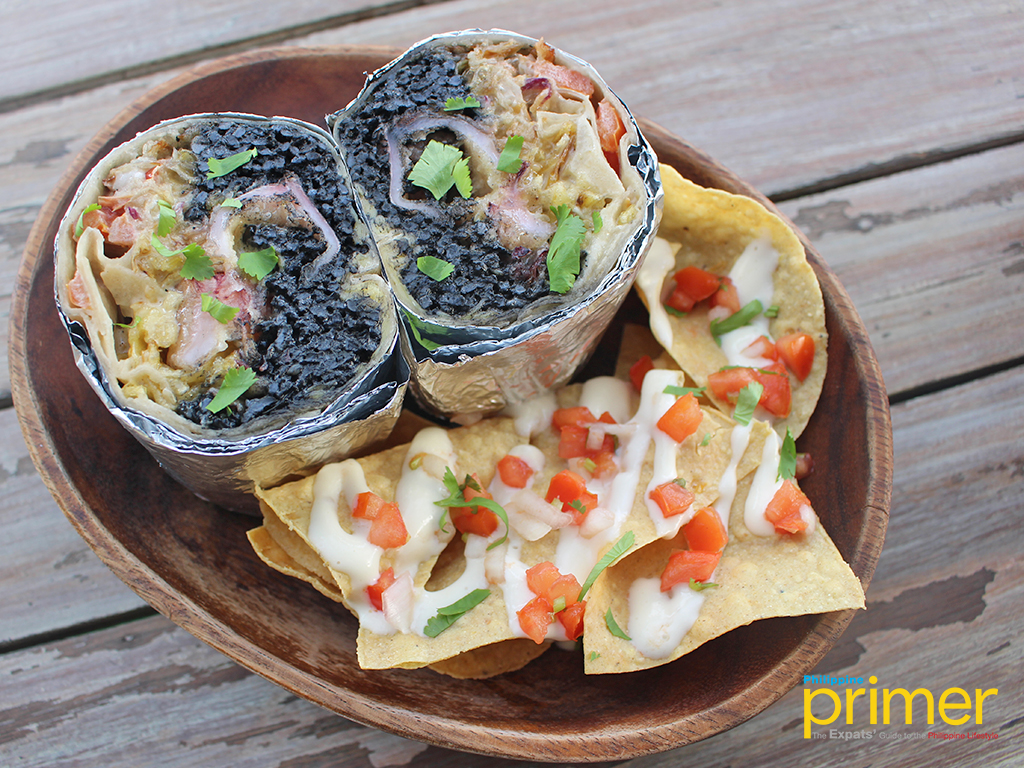 Squid Ink Burrito (Php 310)
They open from Sundays to Thursdays, 5 pm to 2 am; and Fridays to Saturdays, 5 pm to 3 am. Papi Chulo's is located at 256 Aguirre Avenue, BF Homes, Parañaque City. Check out their social media accounts (@papichulos) to check out their exciting new dishes in store or reach them through this number, 0917-812-7043.
General Information
256 Aguirre Avenue, BF Homes, Parañaque City
0917 812 7043
5:00 pm to 2:00 am, Sundays to Thursdays, 5:00 pm to 3:00 am Fridays to Saturdays
www.info.papichulos@gmail.com