Outré
There's always a new restaurant in the food mecca that is Aguirre Avenue in BF Homes, Parañaque, and this time, it's just in time for summer.
Named Outré (ooh-tray), which means "weird" or "rebellious", the restaurant, headed by good friends Neslly Bretaña and MC Ambrocio, is a rebellious little shack serving liquid-nitrogen ice cream and delicious comfort food that you would not normally find anywhere else.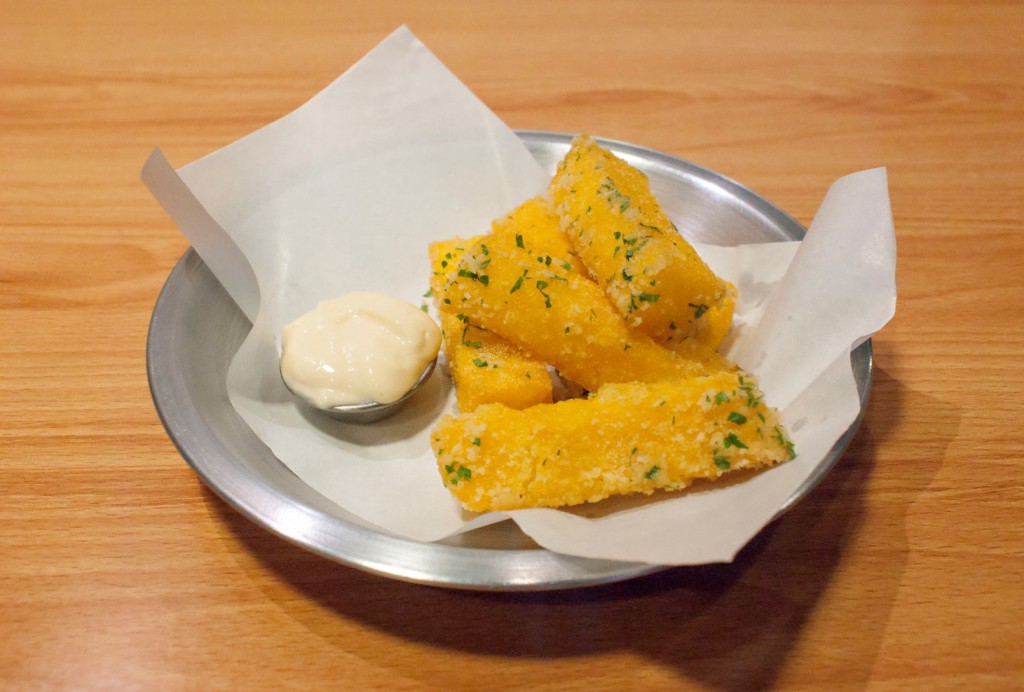 Polenta Chips
Outré's Polenta Chips (P150) is prime example of the shop's unique offerings. Molded into thick strips, these cornmeal fries are tossed with parmesan, truffle, and chives and served with freshly made mayonnaise. Not your usual potato fries, they're comfortingly good with its soft middle and crunchy exterior.
For something to twirl the fork with, there's Outré 's pasta dishes: Prawn Mac and Cheese (P255) and fettuccini mixed in with beef ragu that's been slow-cooked for six hours.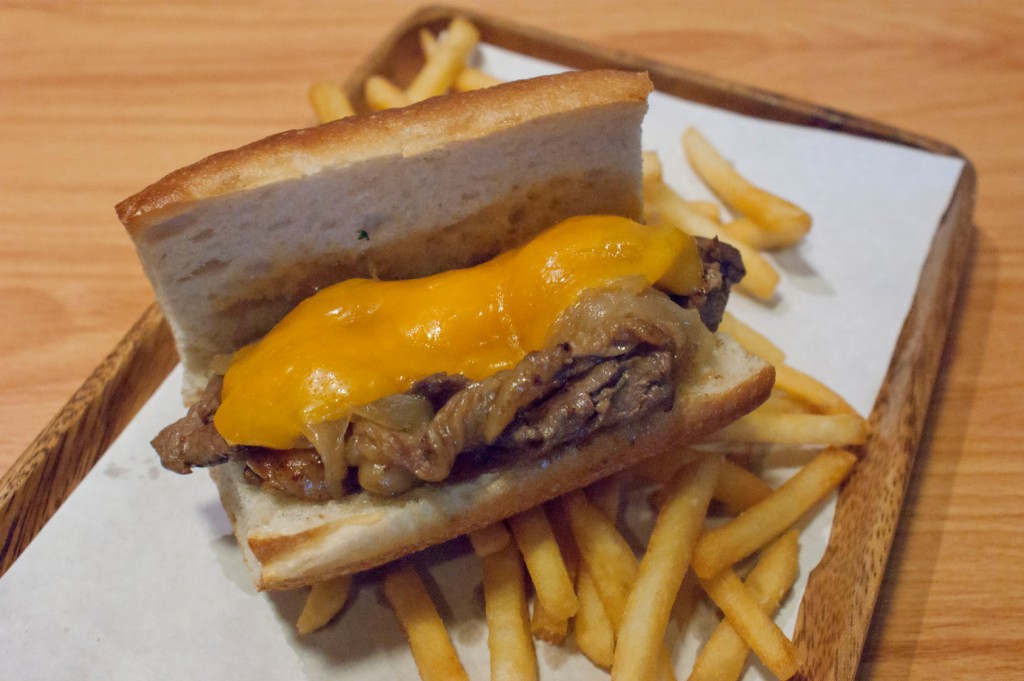 Bulgogi Cheese Steak
If you're up for something meaty, the Bulgogi Cheese Steak (P235) is the way to go. Strips of beef tossed in sesame and soy sauce and cook til tender, placed between crispy baguettes and finished off with white onions and a gorgeous orange slather of melted cheese on top, this sandwich is an awesome translation of the Korean bulgogi, minus the rice, of course.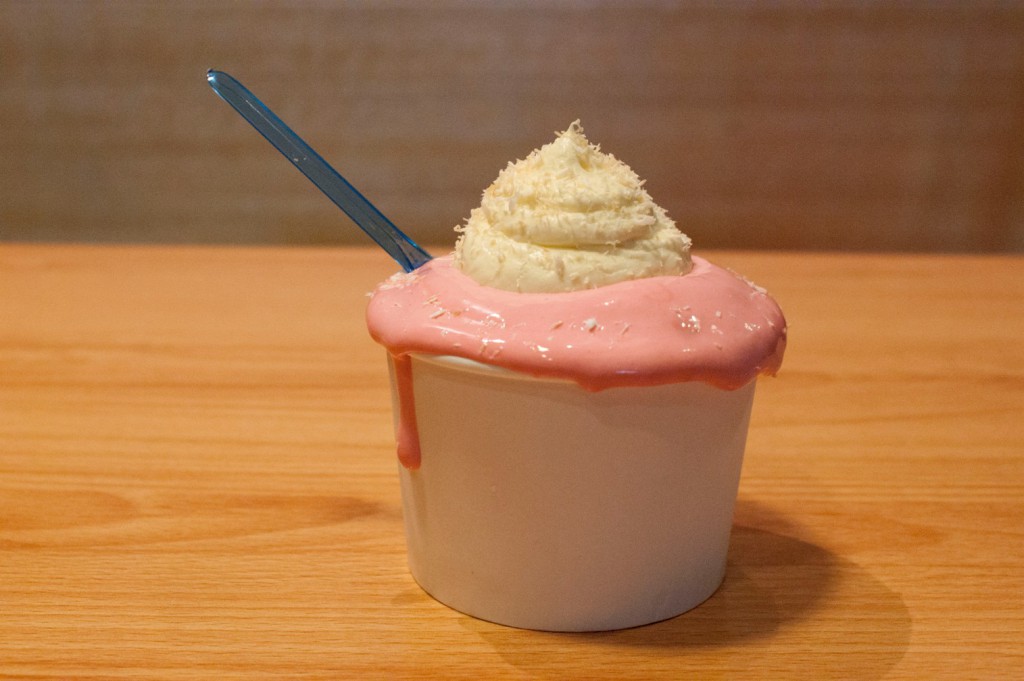 Pink Velvet Gelato
Naturally, an order for gelato must be made. The first shop in the south making liquid nitrogen ice cream, Outré has its version in five flavors, which will change by mid-April but they will retain the crowd favorite. For now, though, there's Pink Velvet, Marscapone, Chocolate Brulee, Disaronno (Italian liqeur that's almondy in taste), and Salted Caramel. The prime flavors, Salted Caramel and Pink Velvet, will cost P20 more than the rest at P150, but the serving is generous enough for two. The cup is heaping when served, which is a lot more than what you get from other gelato shops.
—–
Photos and article by Marian Benetua
169 Aguirre Avenue, BF Homes, Parañaque City
+63922-822-8755
Monday to Saturday (11:30 AM to 10 PM) Sunday (11:30 AM to 9 PM)