Hanako
You can tell what people like to eat with the kind of restaurants in their neighborhood. For those living in Better Living, it's safe to say that it's Japanese food.
Amidst the rows of car repair shops and banks is Hanako, one of the Japanese restaurants along Dona Soledad with predominantly white and neon green exteriors.
.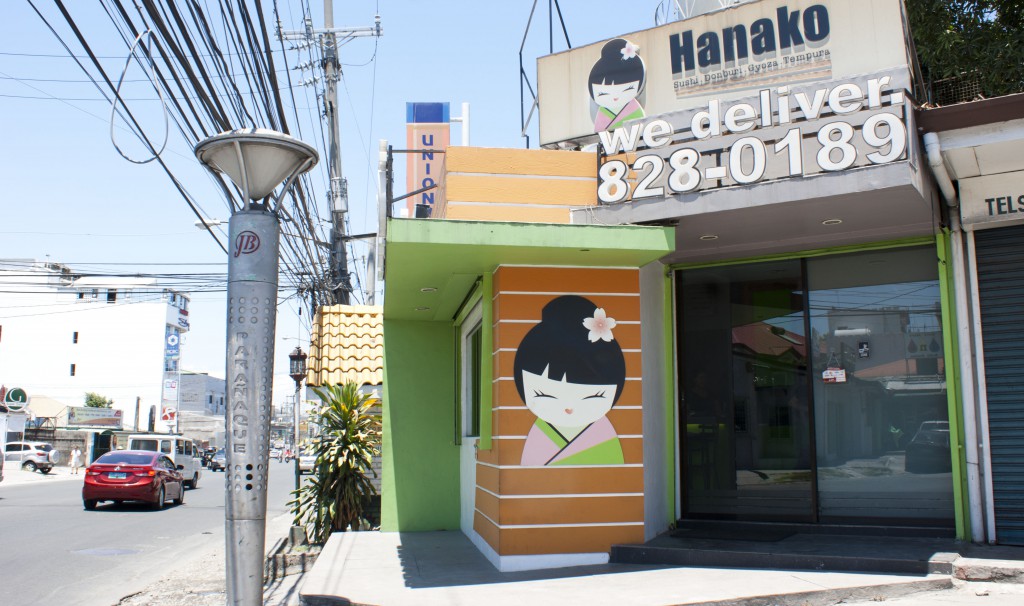 Hanako from the outside
.
The restaurant seems very inviting. The interiors play with green and white colors, while the service crew is easy to talk to. Owned by Jon Bantigue and Caloy Sycip, Hanako offers a wide selection of casual Japanese food. They've got sushi, donburi, teppanyaki, gyoza, and even dessert if you're craving for something sweet.
Favorites in the menu are the Kani Salad, thin strips of cucumber, carrots, and crab drizzled with mayo and topped with nori strips, Ebi Tempura, battered and fried shrimp, Beef Yakiniku, a rice bowl topped with tender strips of sesame-sprinkled beef and served with bean sprouts on the side, and Gyoza, pork and vegetable dumplings that are steamed and then fried to a light golden brown color.
.
.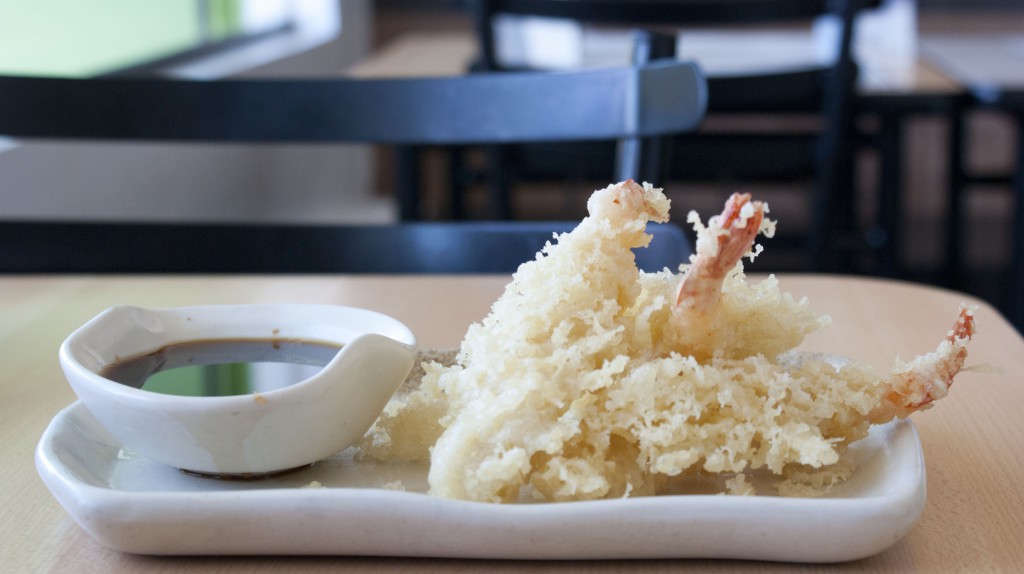 Ebi Tempura, P199/3 pieces and P299/5 pieces
.
Hanako also has an extensive sushi menu worth scouring, especially if you plan on going with a bunch of friends. They've got the basics (California Maki for instance), but they've also got Spicy Tuna Crunch, which is tuna tossed in pepper and laid on top of the maki along with some crunchy tempura bits; Five-Star Maki, which is salmon, tuna, cucumber, mango sushi dressed with teriyaki sauce and Japanese mayo; and American Dream, which is a roll of salmon, kani and cream cheese topped with tempura batter for texture.
.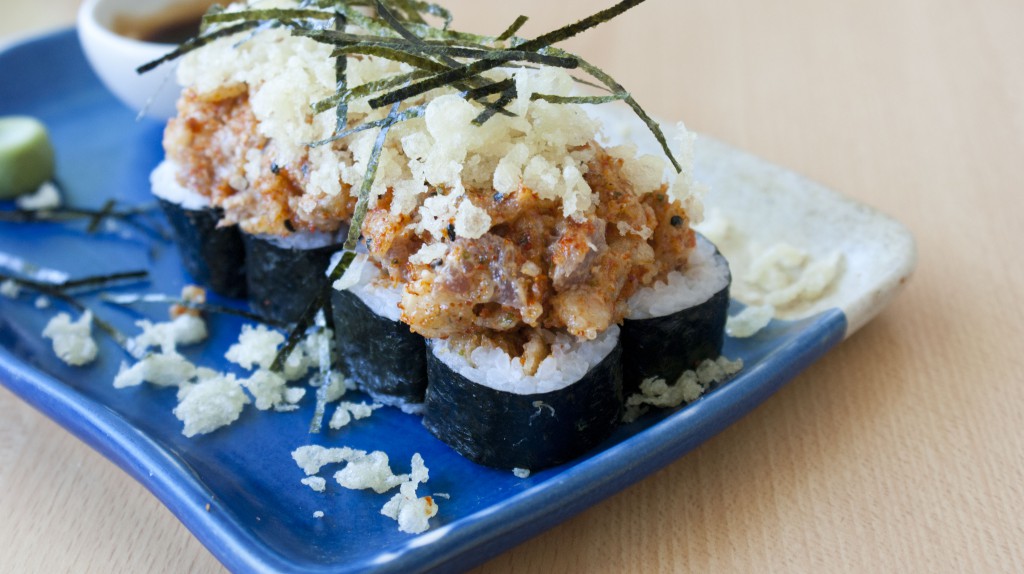 Spicy Tuna Maki
.
Naturally, there has to be dessert. This is where Meiji Madness comes in: a cake-pudding fusion dessert made from Meiji chocolates served with a side of vanilla ice cream and some chocolate bars. Pair this with coffee, which yes, they also have.
If you find heading to the south a bit too daunting, Hanako has other branches in SM Center Pasig, and Holy Spirit Drive in Quezon City. You may visit their branch in Moonwalk Paranaque as well.
.
Article and photos by Marian Benetua

30C Dona Soledad Avenue, Brgy. Don Bosco, Betterliving, Parañaque City

(02) 501-0189; (02) 828-0189

11 AM to 2 PM (Mon to Sun)