Finestra Italian Steakhouse at Solaire Manila
Solaire's Finestra is known for its classic Italian food mixed with top-of-the-line services. It has been Solaire's go-to for Italian cuisine since it opened, yet one thing has stood out from their menu time and time again: their premium cuts of steak.
They're now bringing out their big guns and going from a simple Italian restaurant to what could soon be one of the best steakhouses you'll see this side of Metro Manila.
Ladies and gents, allow us to reintroduce to you Finestra, Solaire's Italian Steakhouse.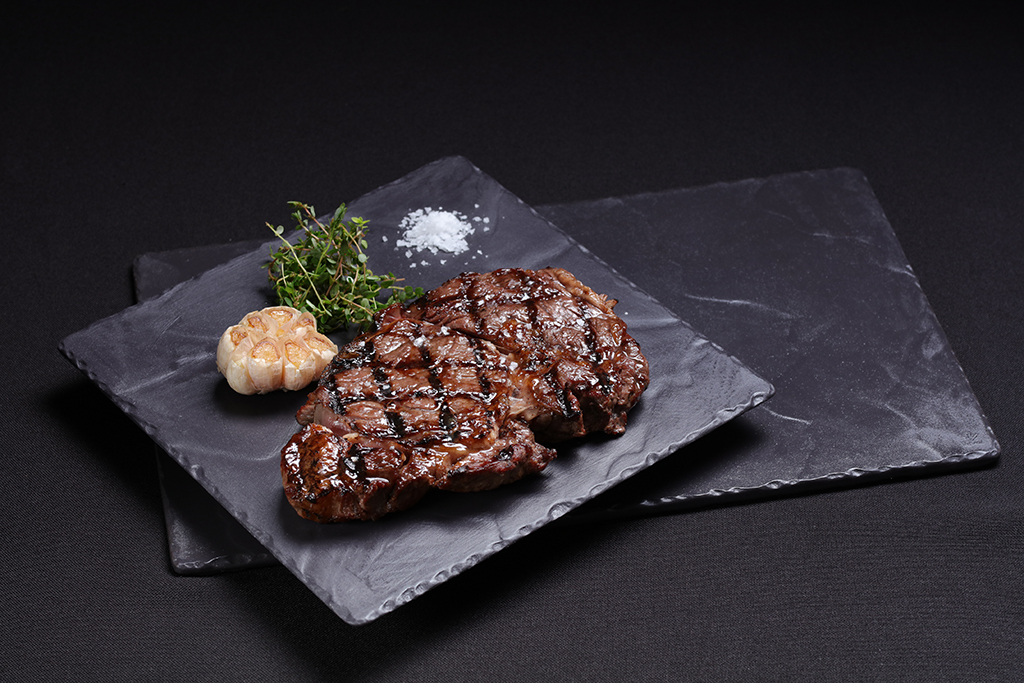 AUSTRALIAN BLACKMORE RIBEYE. The best cut you can get from Finestra. The Australian Blackmore Rib eye has leaner meat, perfect for those who are looking for something with a little less fat.
The Chef
With their penchant for serving the best steaks at Solaire, Finestra's Executive Chef Alan Marchetti and his crew have taken it upon themselves to go from being a humble Italian restaurant to what is bound to be the steakhouse to at Solaire.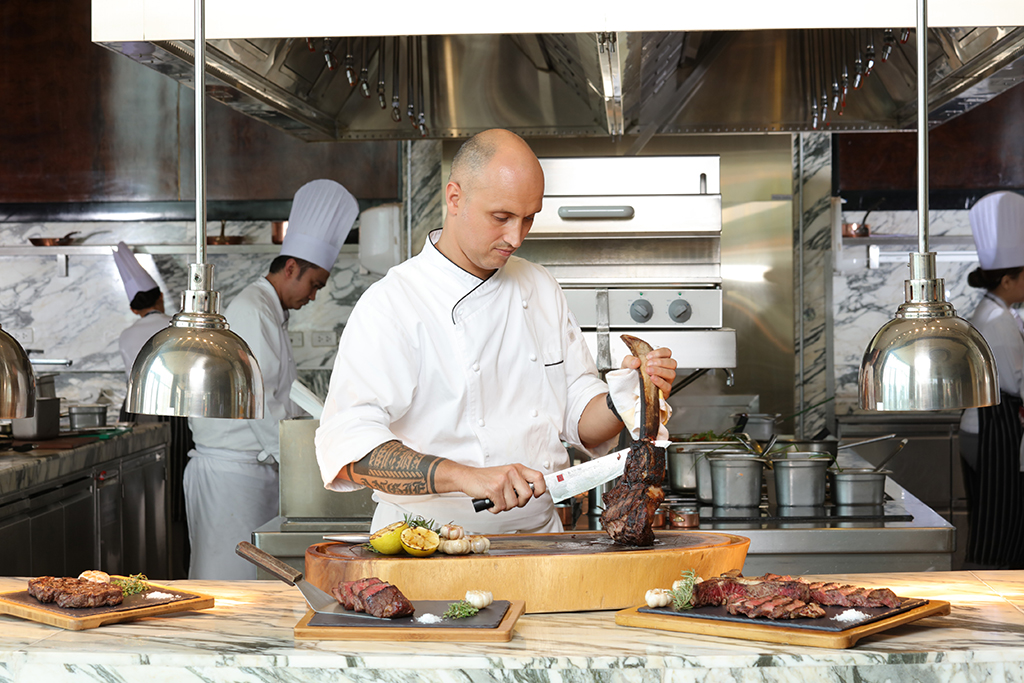 CHEF ALAN. The Italian-born Chef du Cuisine of Finestra Steakhouse showing us the many ways of preparing and serving steak, including a delicious Tomahawk.
They've brought over a couple of the world's prime beef brands to delight your palate: USDA Omaha Angus Beef, known for its fine marbling and tender meat; Snake River Wagyu Beef, which has a buttery texture and great marbling that combine to produce a subtle flavor; and Australian Blackmore Wagyu beef, one of Australia's best places to get beef.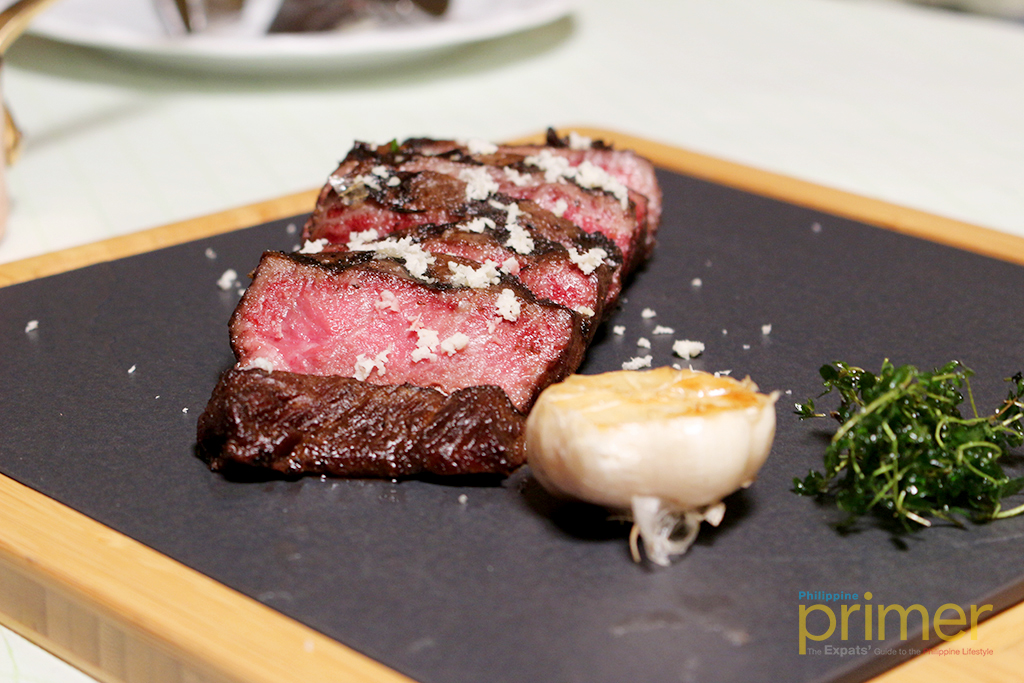 DELECTABLE. It's a premium cut of meat that has a buttery flavor. It's best when you combine it with Finestra's sauces or sides.
Make sure you ask for their Snake River Wagyu beef, as each cut literally melts in your mouth. Chef Alan has taken great liberty in doing justice to such a delectable piece of beef that's served with a lot of love… and a piece big enough for a group of three to share.
Combine this with an array of Italian sides and a variety of ways to add even more flavor to a fine cut of beef and you get something that will make any trip to Finestra worth it.
The Sides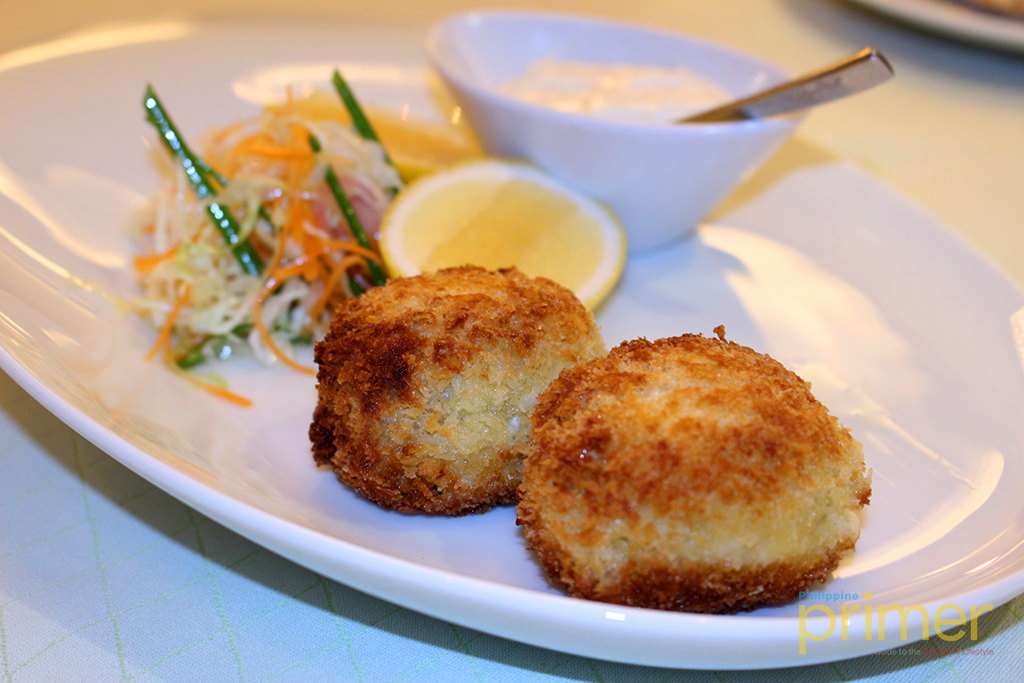 GREAT TEXTURE. Making use of fresh crab meat, these crab cakes go well with a fine cut of steak.
Some of the recommended side dishes for this particular cut of beef include duck fat fried potato chips with sea salt and thyme or their Purple cauliflower Puttanesca. Even something as simple as a small bundle of Josper-grilled asparagus with a dash of lemon zest and olive oil can add a different dimension to this prime cut of beef.
Looking to add a bit more flavor to your steak? You can choose from several of Finestra's sauces, all of which are made in-house. Go with a bit of whipped foie gras or truffle butter if you're feeling fancy, or you can also keep it simple with some Dijon mustard.
The Desserts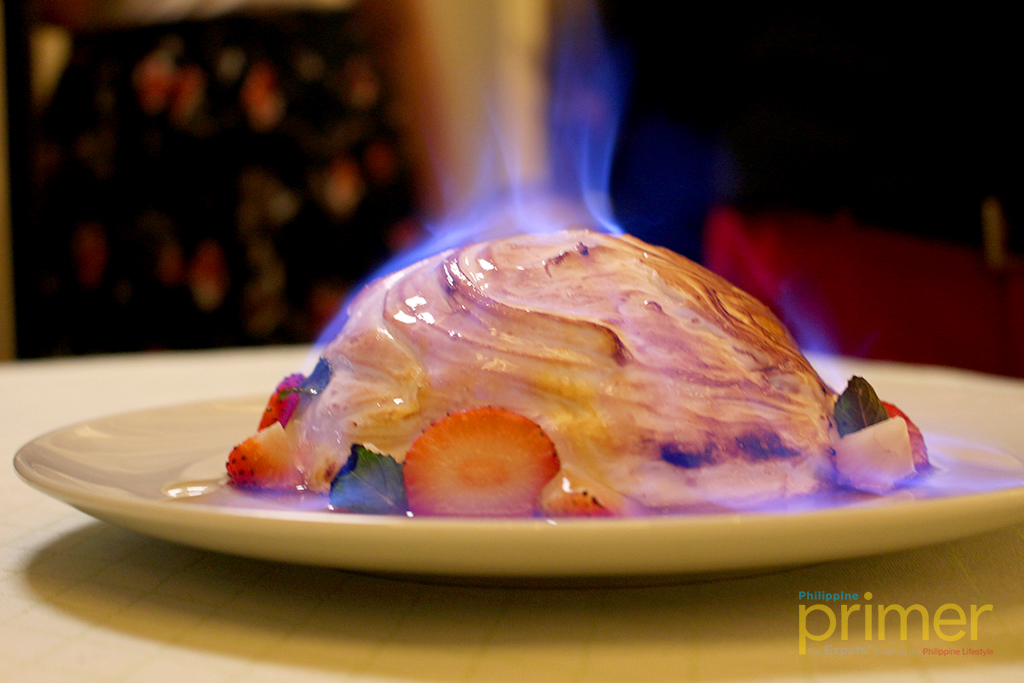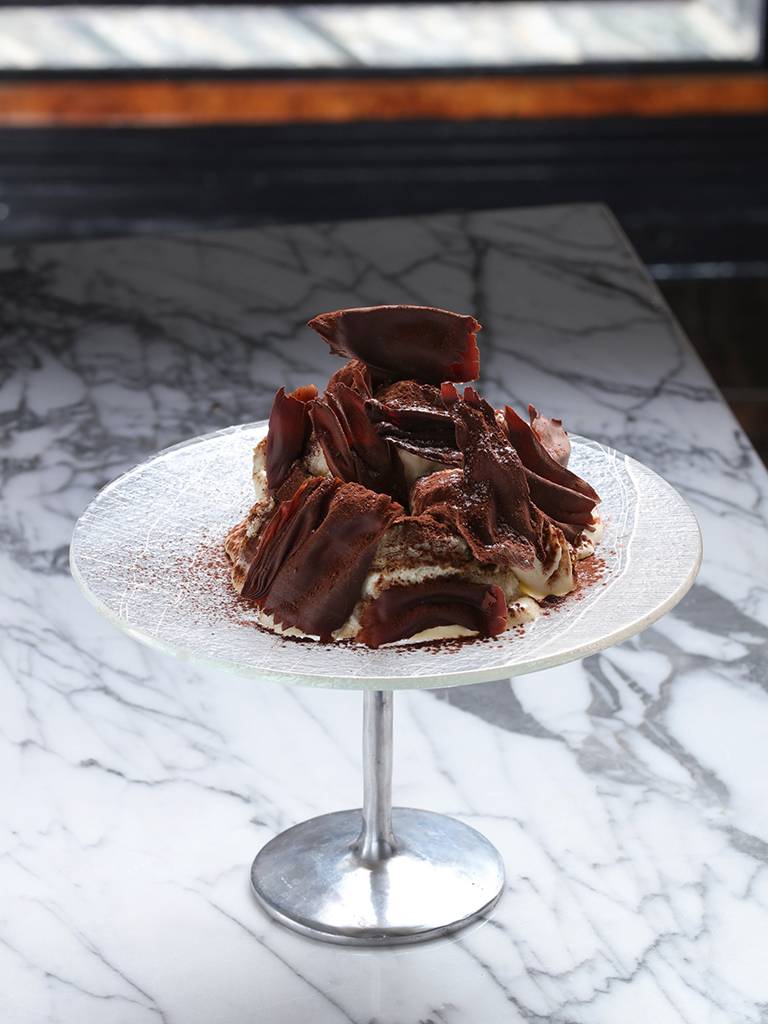 GREAT WAYS TO FINISH. A sweet and delicious Baked Alaska (top) or Tiramisu (bottom) is a great way to end a sumptuous serving of the best steaks you can get at Finestra.
Finish off your meal with a glass of wine, a plate of Baked Alaska, or a few pieces from Finestra's chocolate tray and you'll have a dinner you won't soon forget.
Cap that off with premium service from Finestra's fine crew and you'll be hard-pressed to find a better place for steaks anywhere in Metro Manila.
Want to experience the best steaks paired with good wine and great Italian sides? Then book a table at Finestra today through solaireresort.com/dining/fine-dining/finestra!
Finestra Italian Steakhouse is located on the ground floor of Solaire Resort and Casino, 1 Aseana Ave., Entertainment City, Parañaque City. For inquiries and reservations, you can call Solaire's Restaurant Reservations at 02-888-8888 extension 8857 or 02-888-8857.
You can also visit their website at solaireresort.com/dining/fine-dining/finestra.
---
Written by Andronico Del Rosario
General Information
G/F, Solaire Resort and Casino, 1 Aseana Ave., Entertainment City, Parañaque City
02-888-8888 extension 8857 or 02-888-8857
Aperitivo: 5pm – 7pm, Dining: 6pm – 10:30 pm last call, Bar: 5pm – 12mn last call (Sundays to Thursdays); Aperitivo: 5pm – 7pm Dining: 6pm – 11:00pm last call, Bar: 5pm – 12mn last call (Fridays and Saturdays)