Blé Real Greek Food at BF Homes, Parañaque
Mediterranean food has always been a treat, but there's one part of the Mediterranean that's largely been ignored: Greece. Their food is delicious, healthy… and can be found at Blé Real Greek Food in BF Homes, Parañaque City.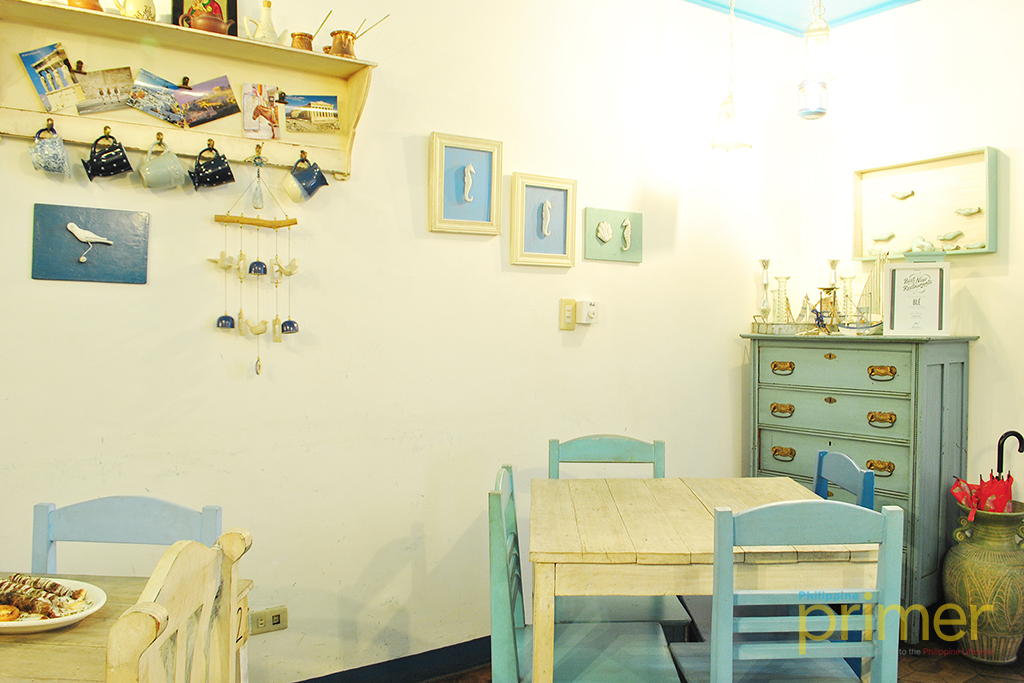 Blé Real Greek Food is a no-nonsense Greek restaurant situated in the heart of BF Homes' popular Aguirre Avenue. A long-time food haven for those living in the South, they've been serving up (quite literally) real Greek food to those living in BF Homes and have enjoyed a good following.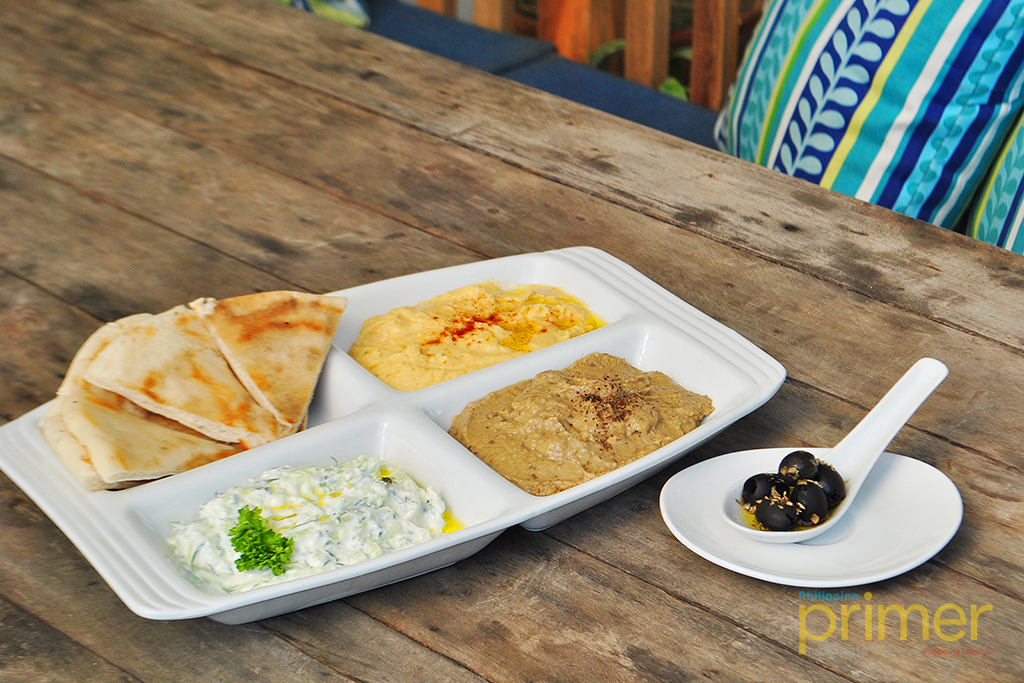 DIP PLATTER. For only Php 350, enjoy this array of dips you'd usually see in Greek restaurants around, well, Greece.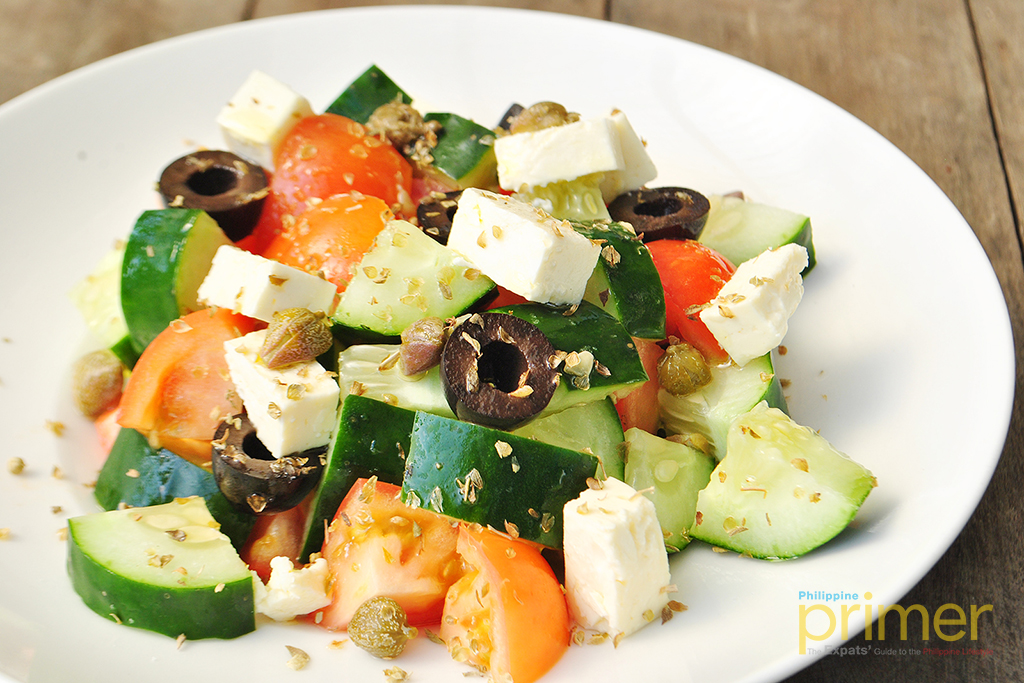 GREEK SALAD. A refreshing take on your bog-standard salad, this does away with traditional greens.
While people will enjoy their gyros (pronounced yee-rohs), what we'd like you to look at is their Greek Salad (Php 290). It's a delicious and healthy helping of tomatoes, onions, diced cucumber, capers, olives, and feta cheese that's topped with an extra virgin olive oil and oregano dressing.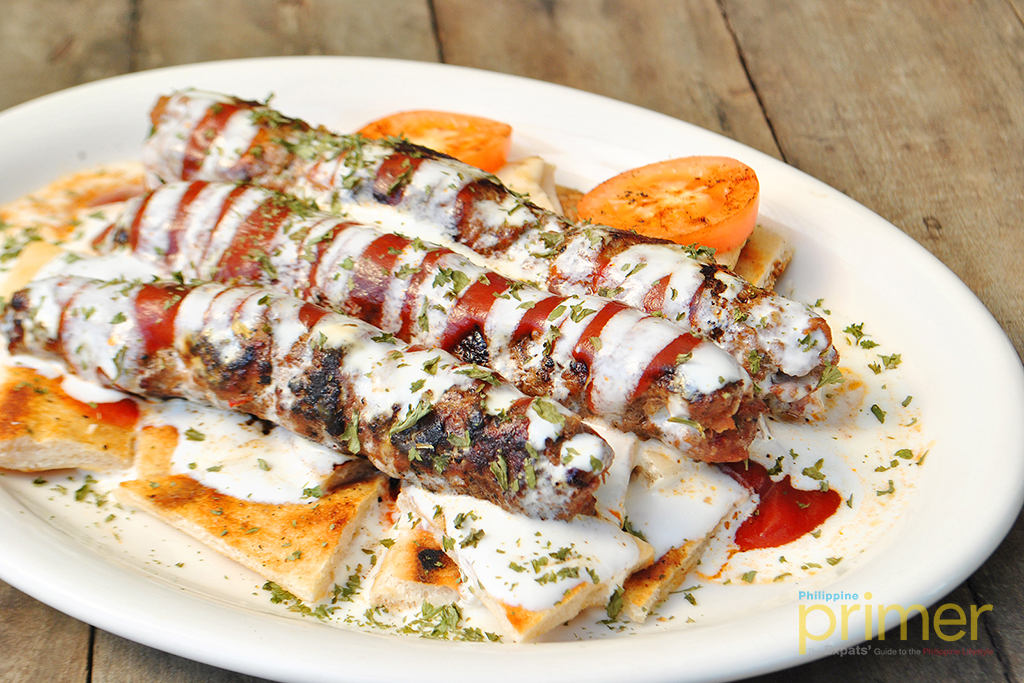 YOGURTLU KEBAB. It wouldn't be a Greek restaurant without grilled skewers. In case you're wondering, that white "sauce" on top is homemade yogurt.
There's also the yummy Yogurtlu Kebab, which includes any two skewers of your choice (eggplant, wagyu, beef, lamb, chicken breast, or tenderloin) drizzled with their homemade yogurt and a special tomato sauce.
BACLAVA. This isn't limited to Greece, but it's a favorite amongst the Greeks.
Finish off your meal with a Greek classic: a delicious order of Baclava, which is basically baklava, but spelled with a C instead of a K.
If you're looking for authentic Greek cuisine, look no further than Blé Real Greek Food, located at 188 Aguirre Ave., BF Homes, Parañaque City. They're open every day from 11 am to 11 pm.
General Information
188 Aguirre ave., BF Homes, Parañaque City
0917-833-9271 / 0917-217-7488
11 am - 11 pm (Mon. to Sun.)