Beanleaf Coffee, Tea and Sausages
Along the busy street of San Antonio Valley in Parañaque is a flourishing dining hub, particularly of coffee shops, which are undeniably the go-to weekend hangout spots of yuppies and students.
One of these shops is Beanleaf Coffee, Tea, and Sausages, a homegrown coffee shop that opened in October 2014 with already many franchise branches in Las Piñas.
.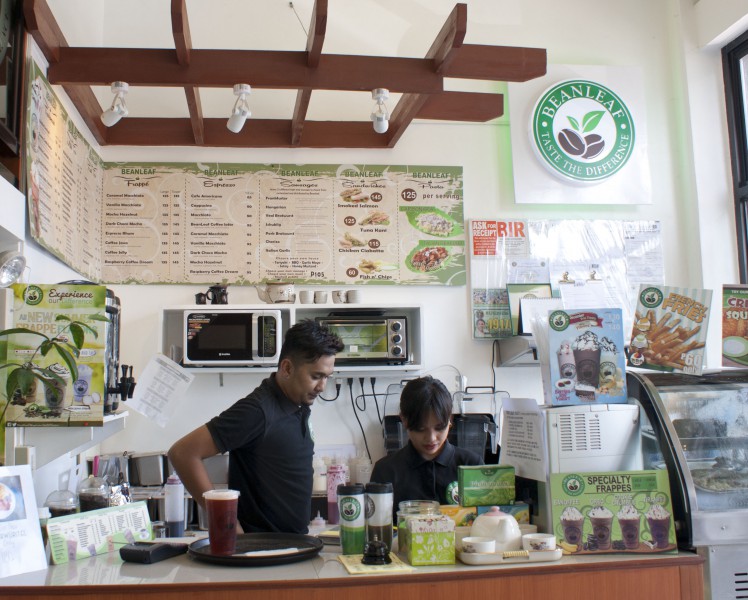 WITH A WIDE VARIETY OF DRINKS TO CHOOSE FROM, everyone is bound to find their perfect drink.
.
Bean Leaf offers a variety of drink selections that range from hot coffee and frappes to juices and milk tea. One of the favorites in the shop is the shop's Beanleaf coffee signature, hot or cold or depending on how you like it. It is a sweet drink with a nutty finish that's bound to be an easy pleaser. Bean Leaf also has their own trademark drinks like the Nutella Overload, Creamy Cookie Butter, Matcha Green Tea, Red Velvet, and Vanilla Butterscotch (P125-135).
If you opt for something less rich, you can order their Wintermelon (P85-95), Okinawa or Hokkaido Milk Tea (P70-80), but if you want something a bit fruitier, go and try their Citrus with Malunggay Fruit Tea (P70-80), which is a drink unique to Bean Leaf. The combination seems strange, but it is actually a nice, cool drink with just the right amount of tang and malunggay that's refreshing on a hot day.
.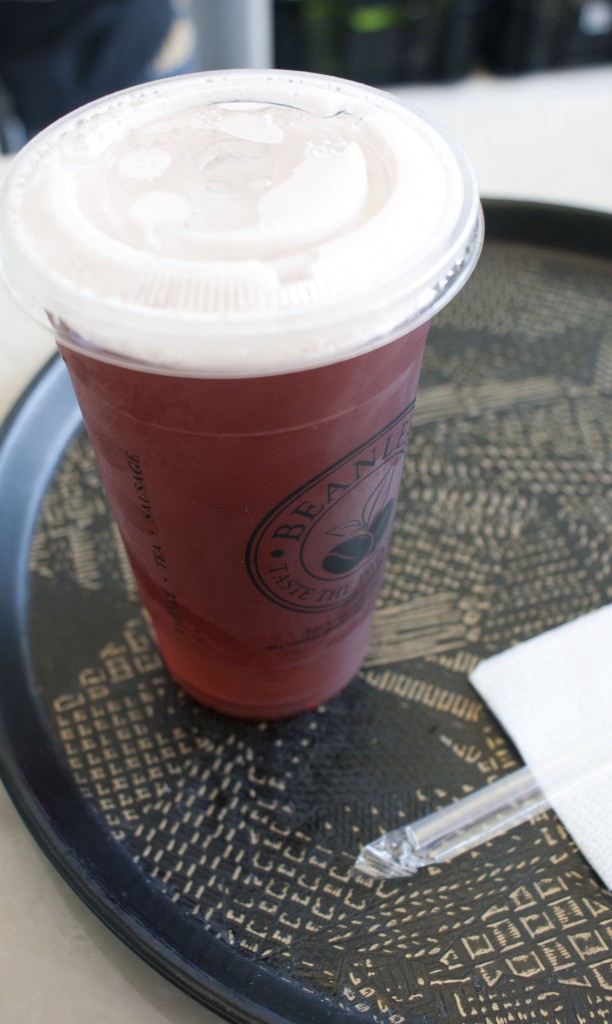 Cold fruit tea
.
Now, most coffee shops offer pastries to go with their coffee. Bean Leaf, however, offers a more savory option. Sausages, that is.
Bean Leaf makes its own sausages, with varieties including Chorizo, Frankfurter, Italian Garlic, Pork and Veal Bratwurst, Schublig, Hungarian and even Bacon Patties (P105). The sausage is served with either fries or mashed potatoes, drizzled with some gravy, and can be served as a sandwich if preferred. If you'd rather have a lighter meal, Bean Leaf has got Carbonara and Italian Seafood Pasta (both at P125) options, as well as Smoked Salmon Sandwich (P145) and Fish and Chips (P60).
To finally cap off your meal, order a slice of sansrival and another round of coffee to keep the conversation going. After all, the shop is open until midnight.
.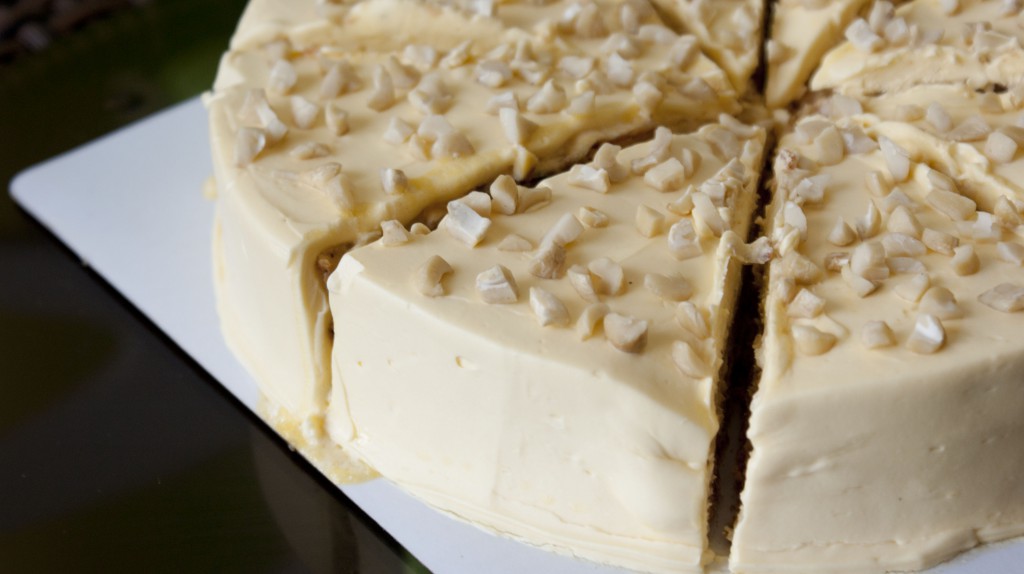 Sansrival
.
Article and photos by Marian Benetua
.
#1 San Antonio Avenue, San Antonio Valley 1, Sucat, Parañaque City
(02) 893-5674; (+63) 917-632-8159
12 p.m. to 12 a.m. (Mon - Sunday)