The Smoky Place in Puerto Princesa Serves Classic Wood-Fired Pizzas by the Beach
Strolling along the beach of Sabang after a day of island hopping? You'll surely be fascinated not just by its majestic view but also with its long stretch of hole-in-the-wall restaurants that will surely cater to whatever cravings you've got in there. 
What we found though, isn't like the others who usually stand out with flashing lights and bigger space but we most likely consider it as a hidden gem boasting one of the best pizza places in the town.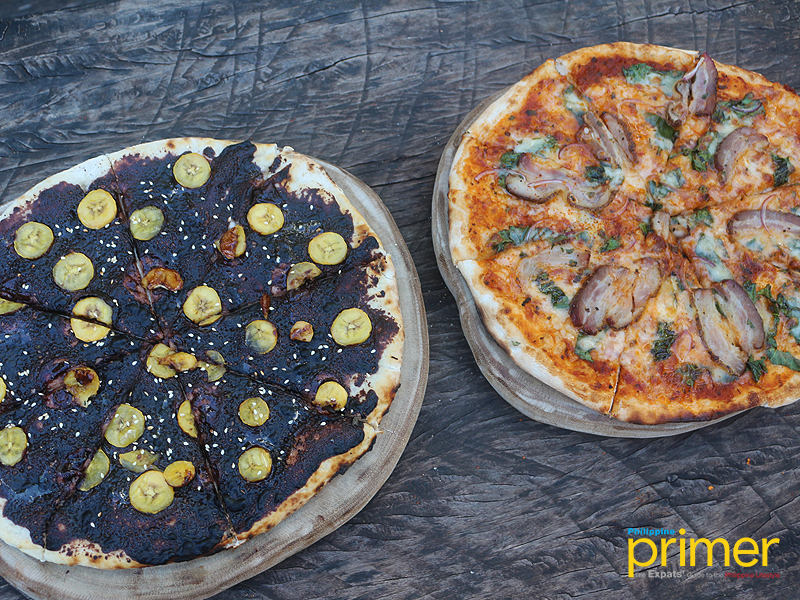 The Smoky Place is a nipa hut pizza place and home to classic wood-fired cob oven pizzas in Sabang. Unlike the usual pizza parlor, The Smoky Place is a small yet modest place accented with swings and wooden fixtures, perfect for chilling out by the beach.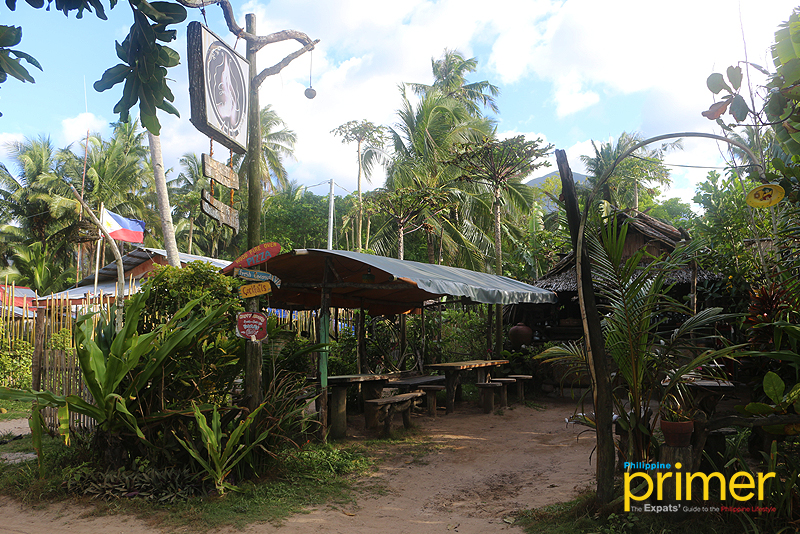 Among their must-try for pizzas is the Bacon Pizza (Php 370) with a soft and chewy crust, topped with home-smoked pork belly, onions, gooey mozzarella cheese, and slightly bittersweet spinach.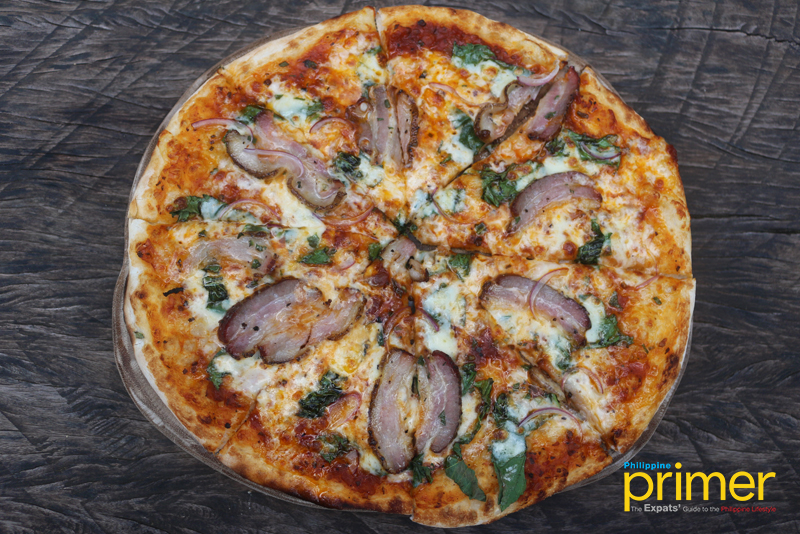 Bacon Pizza (Php 370)
Now, if you're eager to try a new pizza flavor, then better get their Dessert Pizza (Php 200) with a combination of Chocolate and Banana.
This dessert pizza is a burst of flavors with its bittersweet taste coming from the chocolate and a hint of tanginess from the banana. This surprisingly good combination is topped with sesame seeds for additional crunch!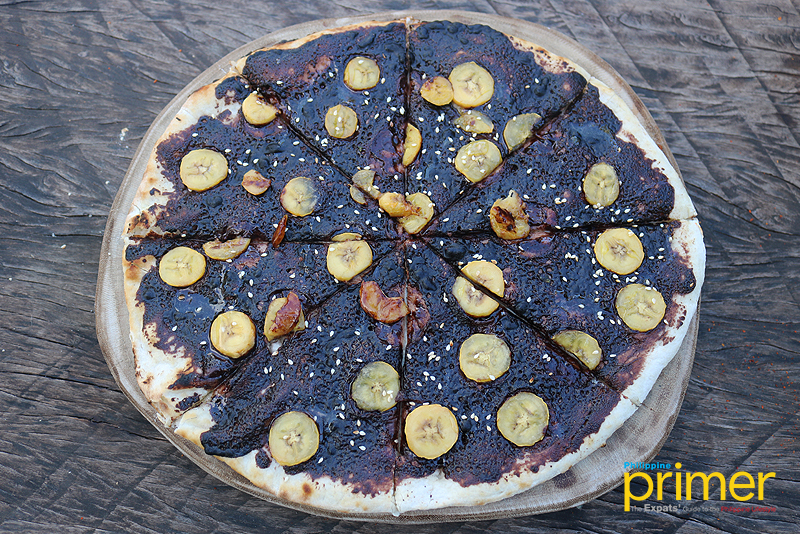 Dessert Pizza (Php 200)
Meanwhile, you may opt to try out other selections as The Smoky Place also serves farm to table goodness of seasonal garden salads with calamansi dressing.
You can also get a refreshing fruit shake while you wait for your pizza. Of course, one wouldn't go wrong with the Mango Shake (Php 80) but if you prefer other options, they also have a variety of beer, cocktails, house wine and coffees.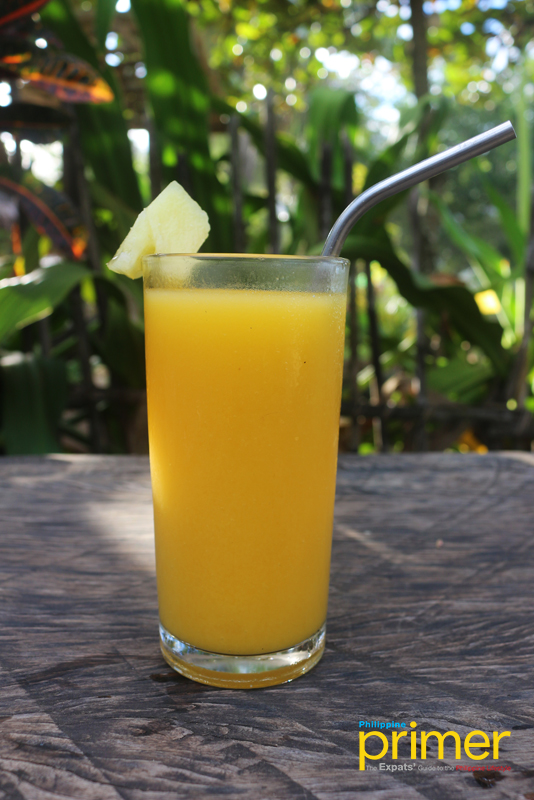 Mango Shake (Php 80) 
Just recently, The Smoky Place also added a new healthy option with their refreshing serving of Smoothie in a bowl!
Their smoothie bowl is made up of tahini, or a paste made up of buttered sesame seeds giving off a nutty yet creamy flavor. It is topped with bananas, dried coconut, raisins, and sesame seeds.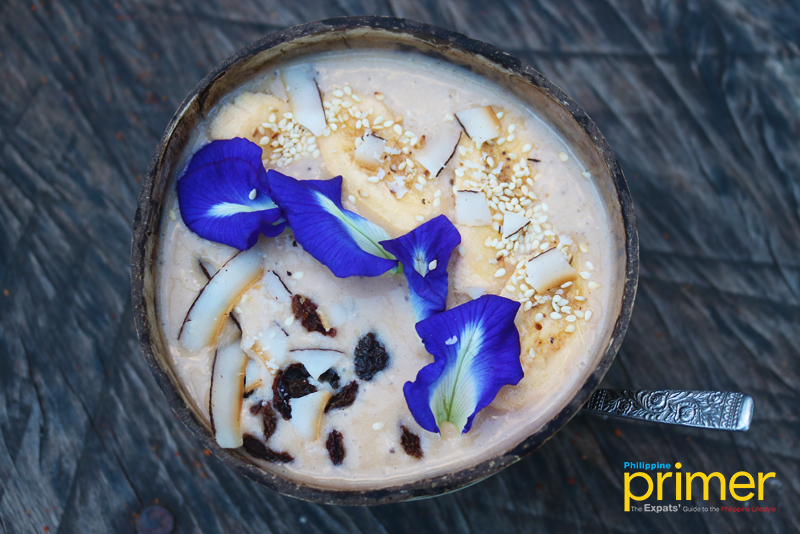 Smoothie
Those who are staying around Sabang beach will also get to enjoy their other servings as The Smoky Place is also open for brunch from 9 a.m to 12 p.m. Meanwhile, pizzas are only available from 2 p.m to 10 p.m.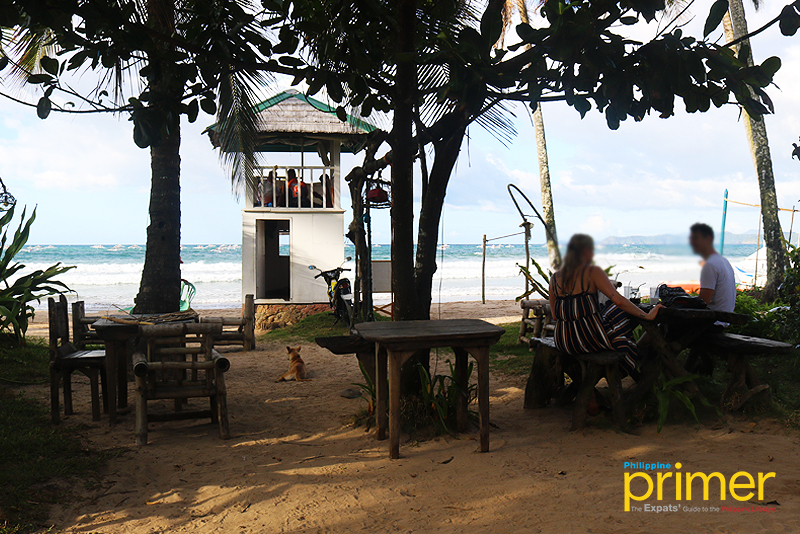 How to get here
From Sabang Boat Terminal: you can walk towards the first street corner. If you have transportation such as vans, you may enter the street but you have to pay a car pass for Php 20. There isn't really a bigger space for parking around as it is a beach so it is advisable to just leave it in the terminal and walk towards the beach area.
From Island hopping: You may opt to dock at the beach (depends on the wind and water current, just ask the boat captain and tour guide)
---
This first appeared in Philippine Primer's Japanese and English Magazine February 2020 issue.


Sabang Beach, Brgy. Cabayugan, Puerto Princesa, Palawan
Restaurant Menu
You can scroll the image left and right.