Tambok's by PIOPIO in El Nido Fills Your Bellies With Palawan Favorites
What started as a simple road-side restaurant became the popular food destination in El Nido called Tambok's. Taking its name from the Filipino word for "big tummy", Tambok's will surely fill your bellies without hurting your wallets.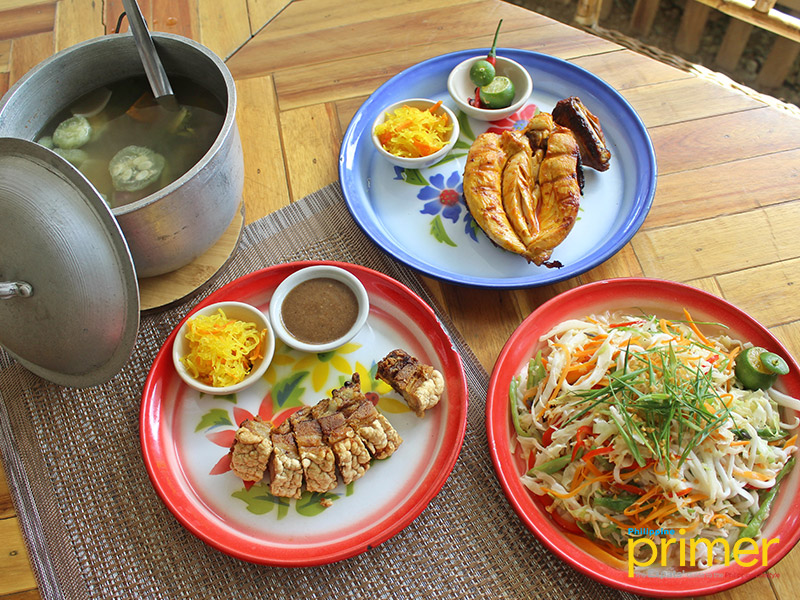 The first location of Tambok's was along the main road of Taytay-El Nido National Highway where they became known for their simple yet delicious Chicken Inasal (Php 130), of which they believe is made using the original recipe from Bacolod.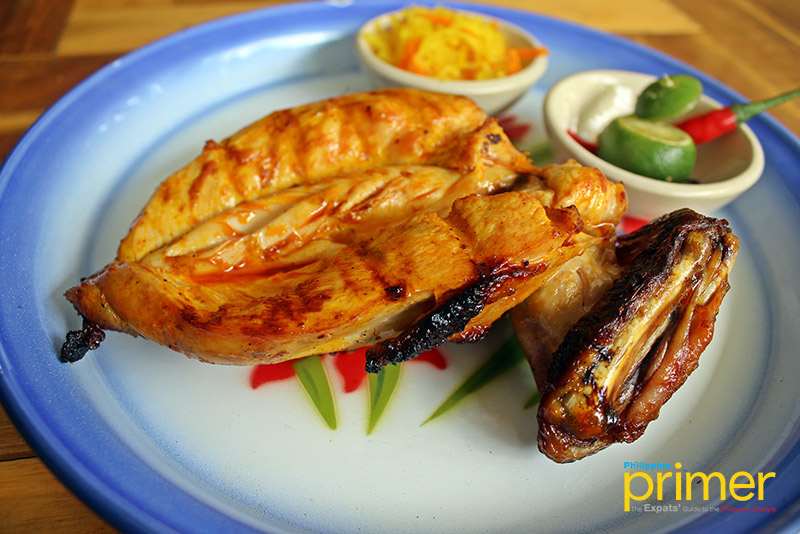 We also tried the Laswa (Php 130), a water-based vegetable soup in lemongrass and ginger broth served in its cooking pot to keep its distinctive veggie flavor hot and fresh.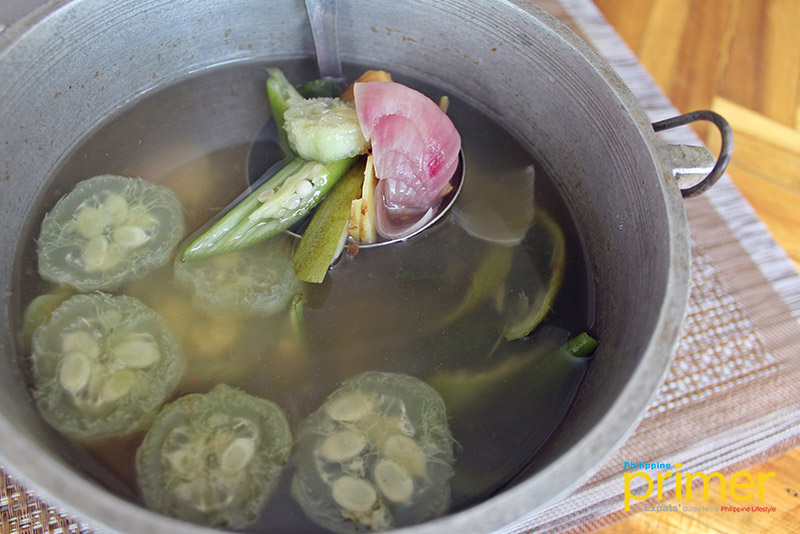 Another dish we fell in love with is their extraordinary take on pancit wherein they used buko or coconut meat! Get the freshness and additional zing of their Pancit Buko (Php 170) by adding the calamansi!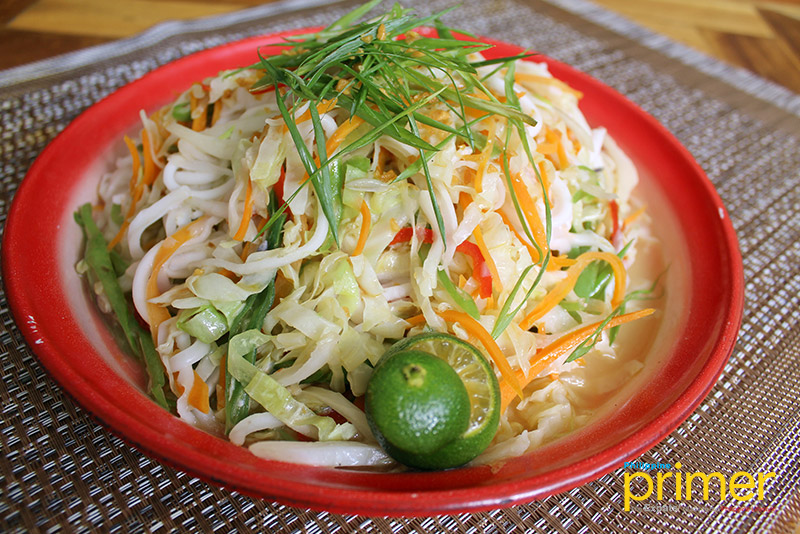 Another staple to try out here and probably one you can try with your pancit is their Lechon Kawali (Php 150), a surprisingly juicy and crispy meat that you can opt to dip in either soy sauce, chili, calamansi mixture or the sweet pork liver sauce.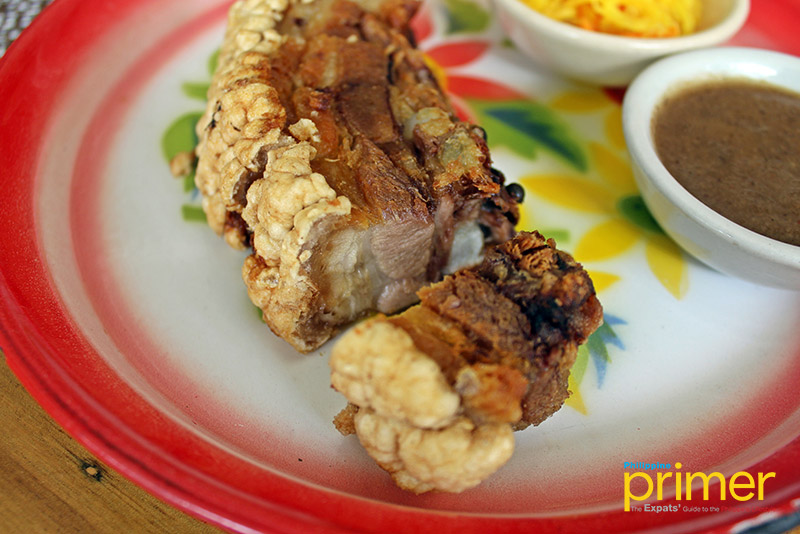 End a filling meal with their selection of desserts like the Turon with Salted Caramel (Php 115), a fried banana wrapped in rice paper, that will definitely make you come back for more.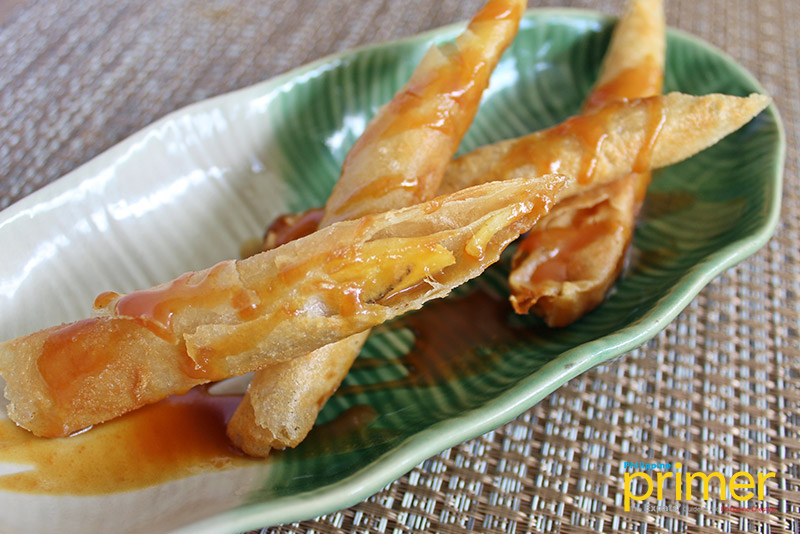 The sweet and juicy banana well complements the salted caramel drizzle and is definitely a perfect meal ender!
Tambok's has been acquired by PIOPIO, by Paloma and Beatriz Zobel, also manages Jungle Bar in Lio Estate. From their original location along Taytay-El Nido National Highway, Tambok's by PIOPIO will soon open in Kalye Artisano in Lio Tourism Estate, El Nido, Palawan.
Watch this space for their grand opening this 2020!
---
This first appeared in Philippine Primer's Japanese and English Magazine March issue.
Written by Heloise Diamante

Lio Tourism Estate, El Nido, Palawan