District Bar & Kitchen in El Nido: Vietnamese Comfort Food and Cocktails
Bars and restaurants that proliferated around the beachside area of El Nido town center have turned it into the ultimate nightlife district of the town. However, couple Eva and Jeremy Aston have found something missing—good Vietnamese fare and quality-made cocktails. And that's what prompted the couple, who are avid lovers of Vietnamese food and culture, to establish District Bar & Kitchen.
District Bar & Kitchen primarily aims to be known as a disco bar, where bar-goers can feel less guilty with consuming alcoholic drinks. That's because the cocktails at District are made with fresh, real ingredients.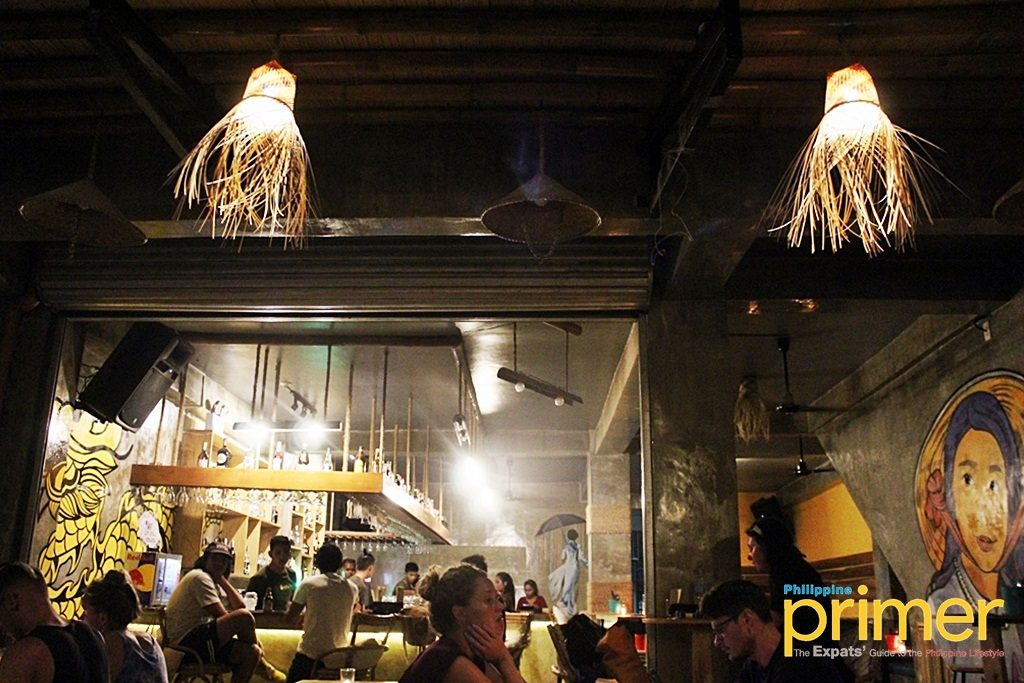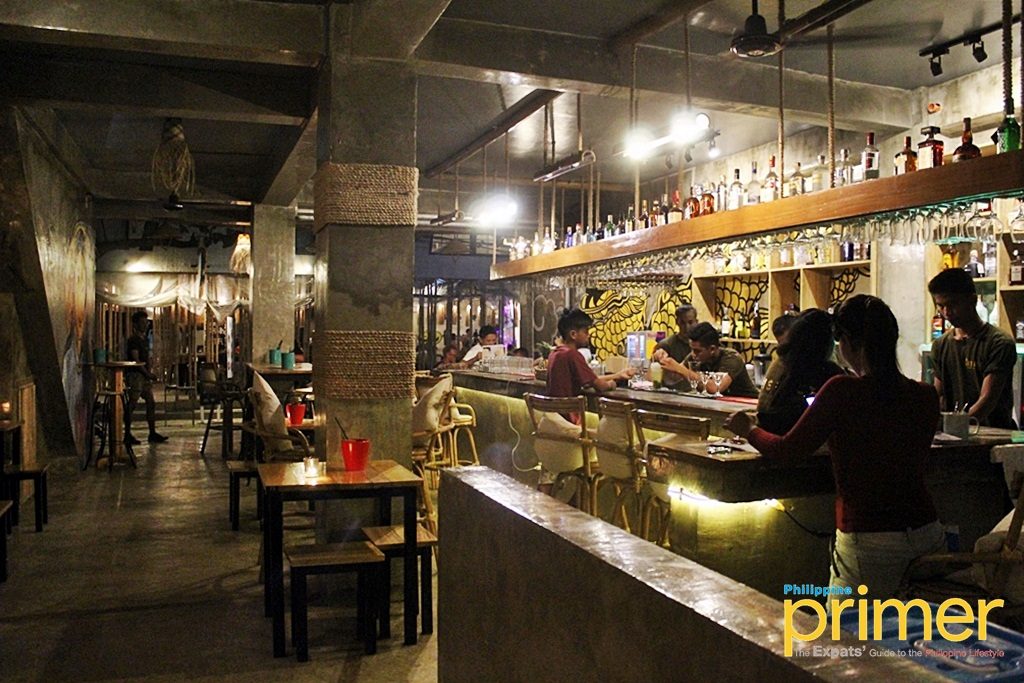 For instance, their Pina Colada (Php 220) is made with real pineapple juice so you can actually get some delightful little pineapple bits that give some texture in the mouth.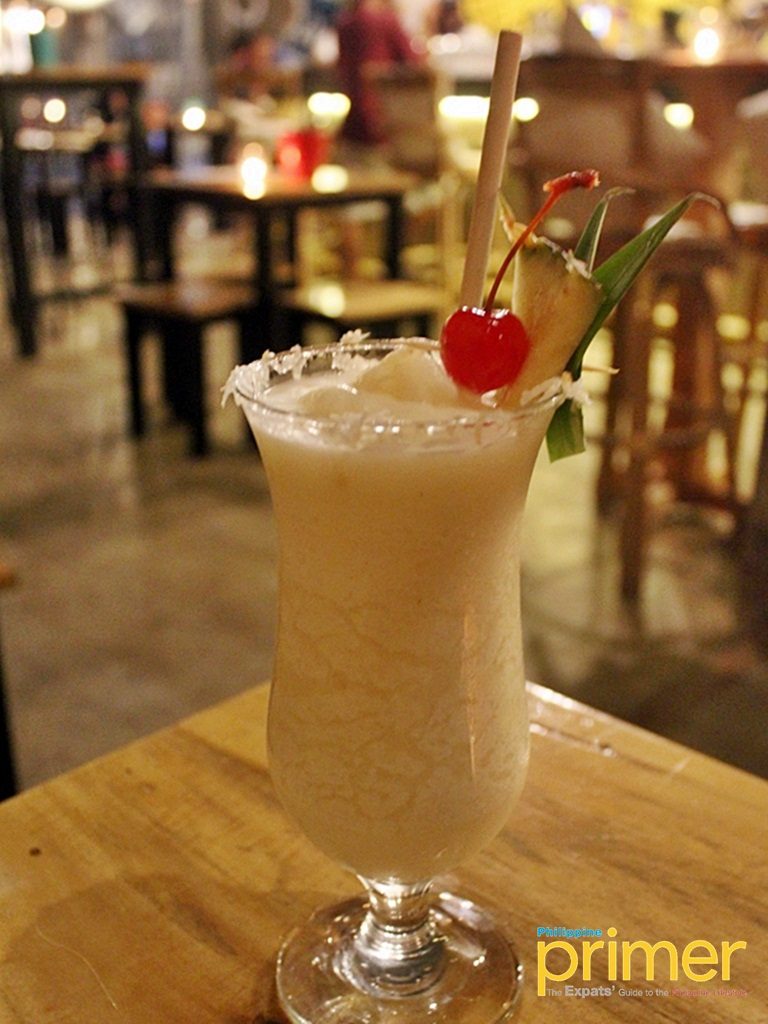 Pina Colada (Php 220)
Fresh herbs give the Classic Margarita (Php 220) a potent herby fragrance that makes it more enjoyable to drink.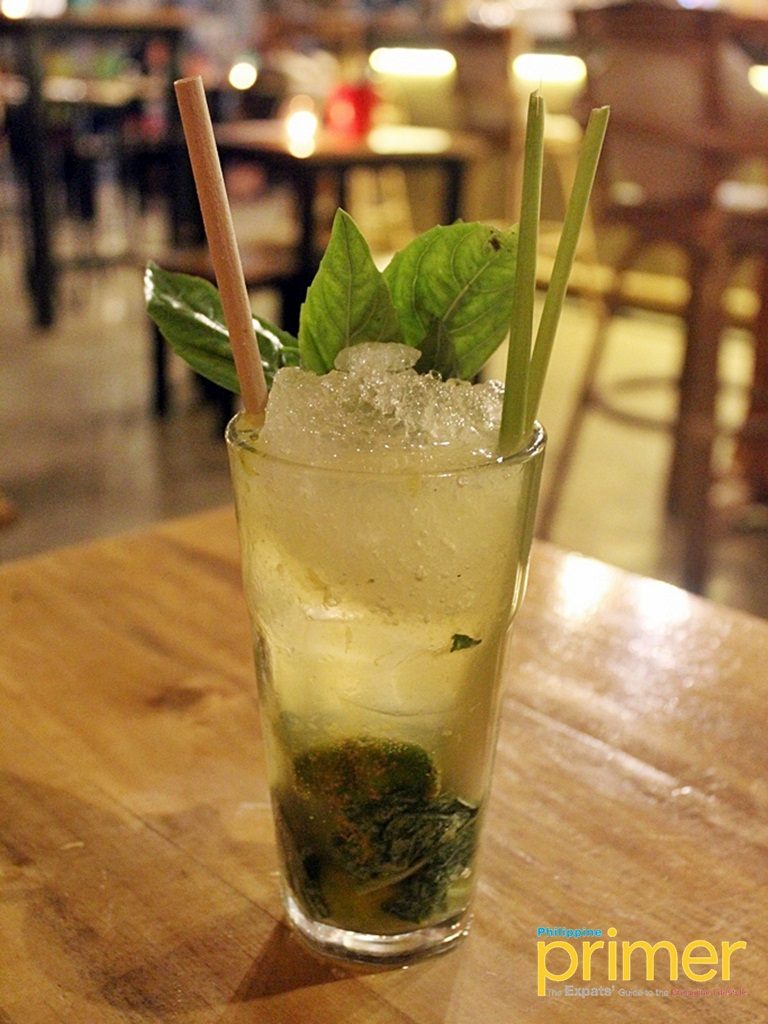 Classic Margarita (Php 220)
Aside from being a place for delicious cocktails, District Bar & Kitchen is also a great post-tour and after-hours hangout.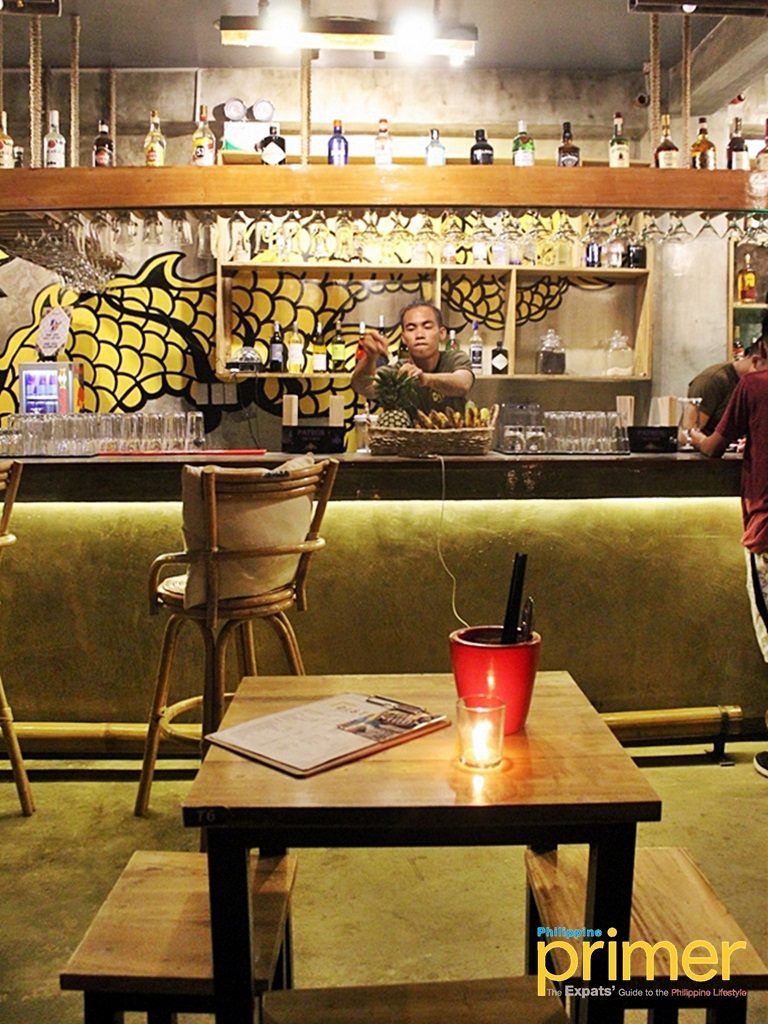 It's the place where you can easily recover from exhaustion and hangover with just a nice bowl of pho or a healthy mouthful of Vietnamese salad.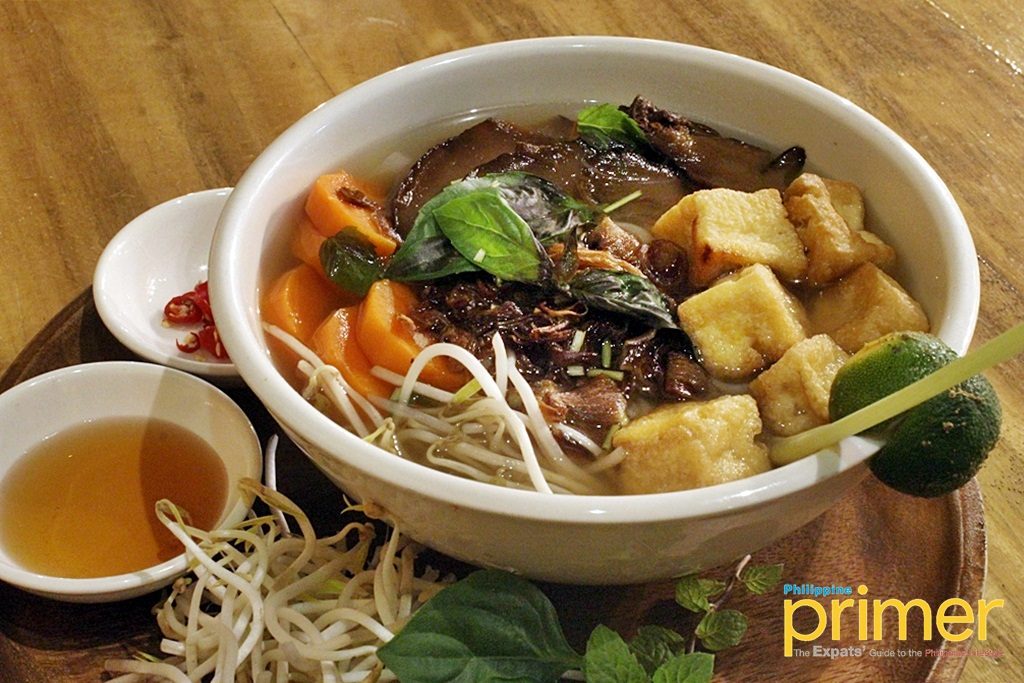 Veggie Pho (Php 315), made with at least 4 kinds of vegetables and tofu, served with red chili, fish sauce, and calamansi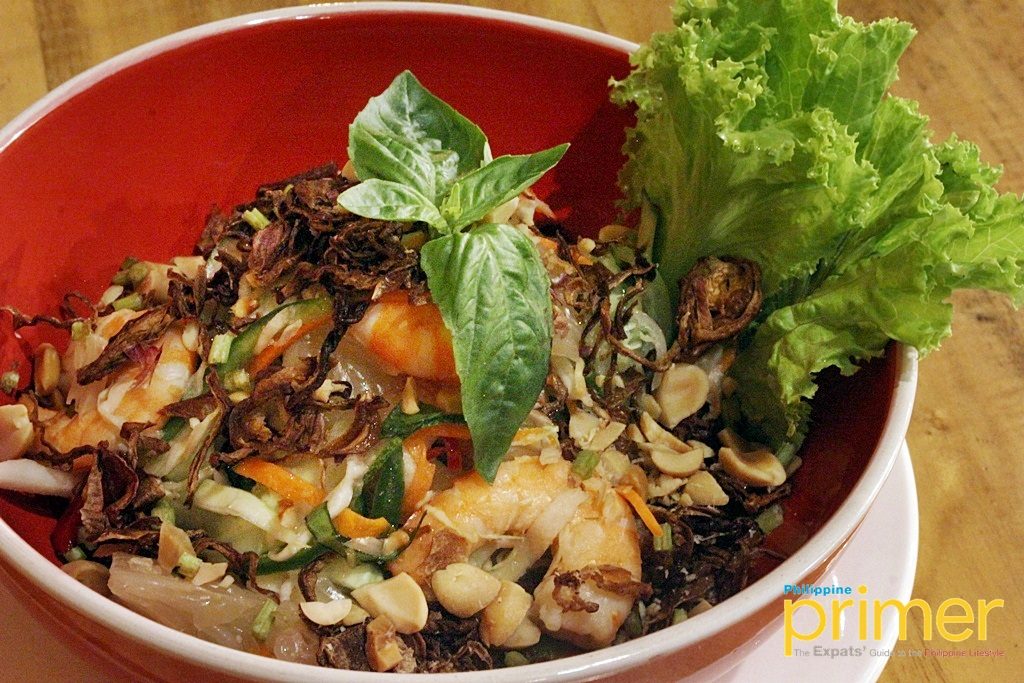 Shrimp and Pomelo Salad (Php 390), made with shrimp, veggies, and pomelo fruit, with fresh herbs and vinaigrette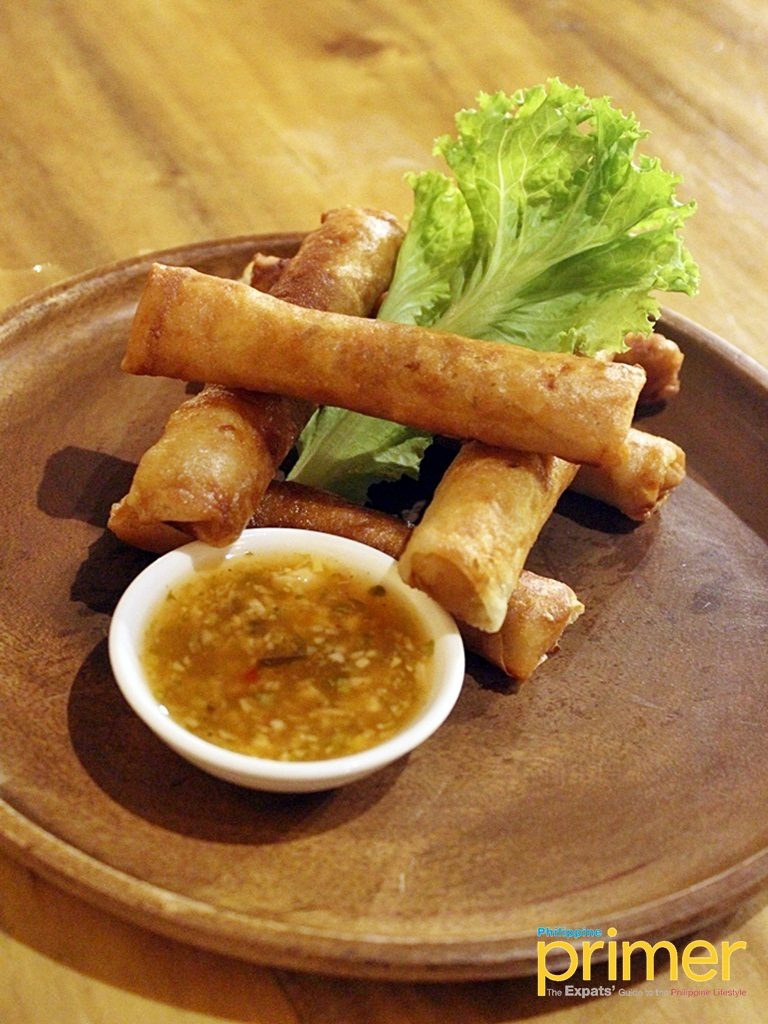 Fresh Spring Rolls (Php 240), 6 pieces of spring rolls stuffed with shredded vegetables
Eva, a native of Palawan, and Jeremy, who hails from the UK, together spent time in Vietnam to take up culinary classes. Applying the principles of Vietnamese cuisine, the couple ensures that every dish at District is made with ingredients that are either imported for authenticity or sourced locally for freshness. Moreover, no MSG/preservatives are used—just natural flavors.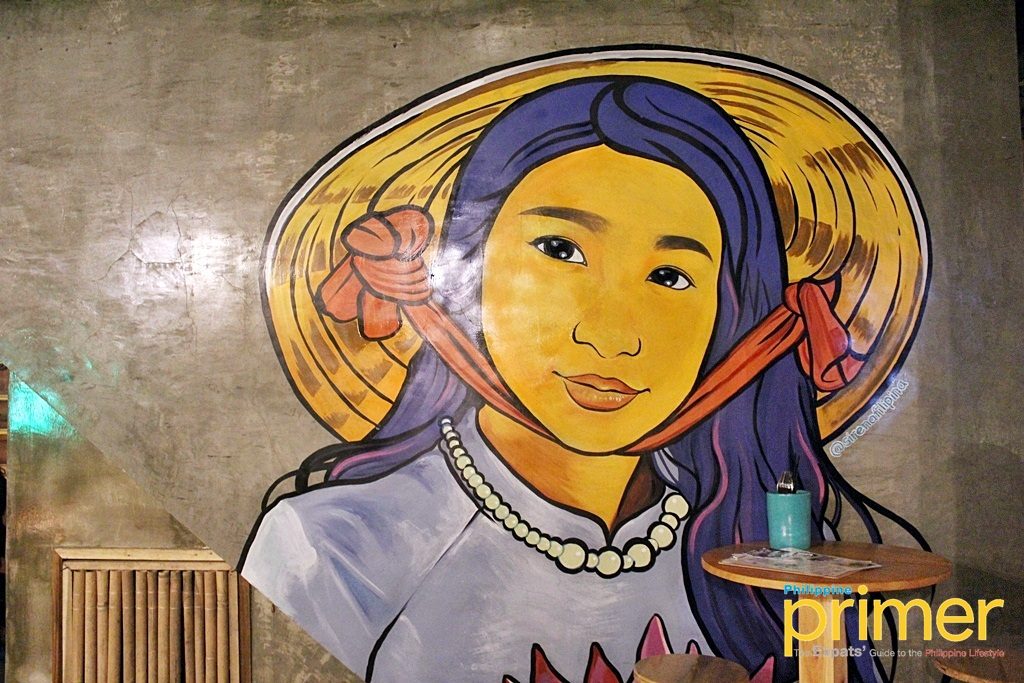 The place of District Bar & Kitchen has two levels—the first floor housing the kitchen, the bar, and the main dining area; while the second floor (currently in the works) is an up-and-coming disco place where people can freely be themselves and just enjoy.
Also something to look out for is District's upcoming new menu of signature cocktails with Vietnamese flavors!
Happy Hour is held from 4 p.m. to 10 p.m., when you can take advantage of Buy One, Take One offer on cocktails.
---
This first appeared in Philippine Primer's Japanese and English  Magazines March 2020 issue.
Written by Rei Leaño
General Information
Osmeña St., Buena Suerte, El Nido
0977-830-0732
11:30 a.m. to 2 a.m.
Restaurant Menu
You can scroll the image left and right.